It's crazy that Halloween is right around the corner! With its rapid approach, it's time to start getting those invites out so that you can make sure to snag the best day for your party. Once you have your day picked and invites sent out, it's time to prep your menu! Be sure to stack your table with ghostly foods and scary sweets. However, another important aspect is making sure you have a killer Halloween punch! Once you've got the punch figured out, it's important to make sure your drinkware is on par. These tarot card glasses will add a touch of spirit to your gathering, and this skull ice cube maker will add a little bit of spooky!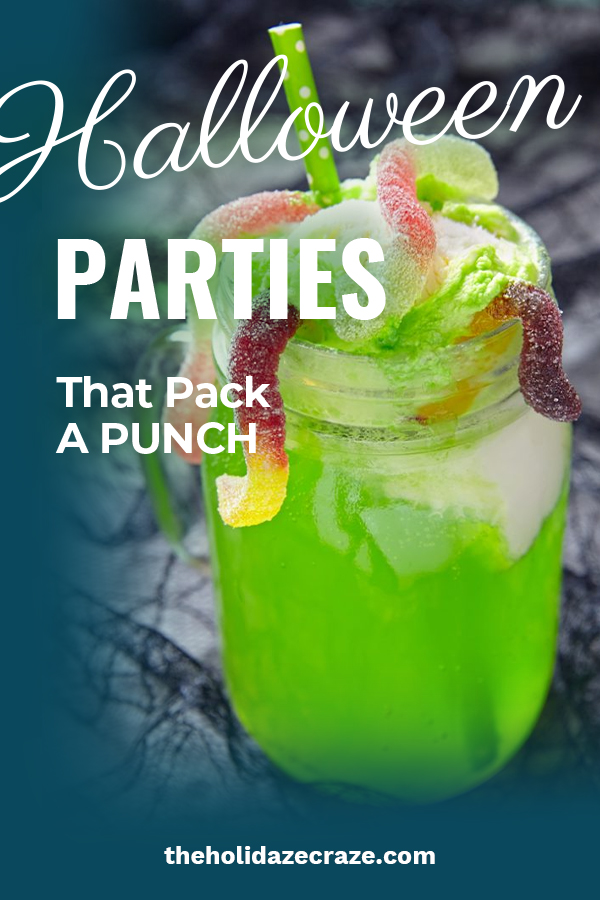 Idea 01: Blackberry Sangria
Perfect for a spooky adult party, this blackberry sangria has a beautiful flavor.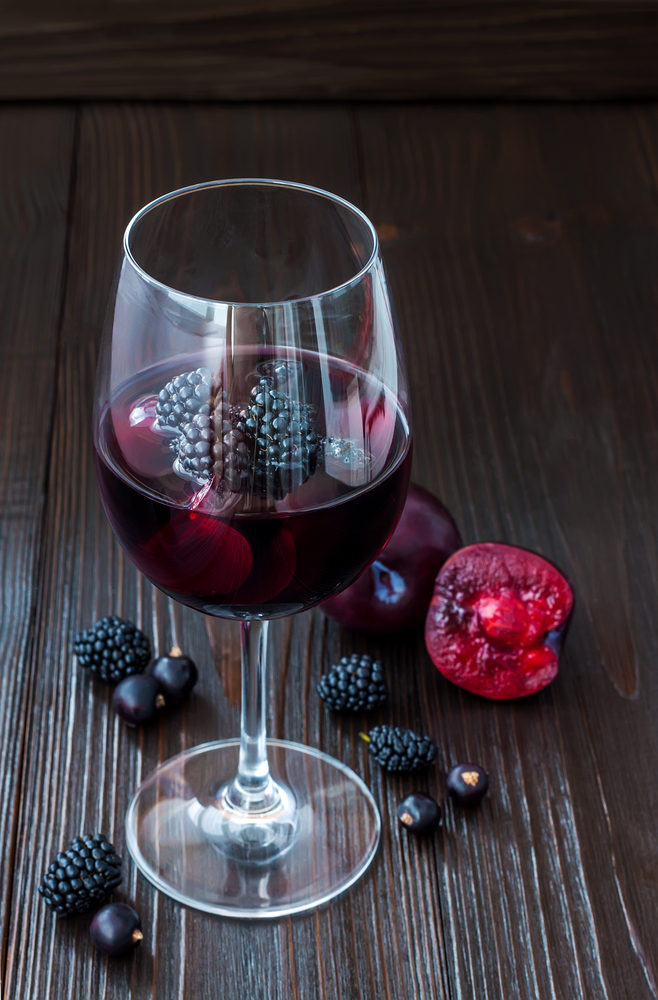 Ingredients:
Blackberry Simple Syrup: 1 1/2 c. blackberries, 1 c. sugar, 1 c. water
2 bottles red wine
1 c. brandy
1 c. Chambord
1 c. blackberry simple syrup
4 c. lemon-lime soda
1 c. blackberries
1 c. raspberries
2 blood oranges, sliced
Process:
Begin by making the simple syrup. Start by heating the blackberries, sugar, and water in a small saucepan over medium heat. Continue to stir and crush the blackberries with a wooden spoon for about 10-15 minutes or until the sugar is dissolved. When mixed, push the mixture through a mesh sieve to strain out the seeds and pulp. Allow the syrup to cool completely before mixing the sangria.
In a large pitcher (like this one), pour the red wine, brandy, Chambord, and blackberry syrup. Then stir until combined. Before serving, add blackberries, raspberries, blood oranges, and lemon-lime soda and stir gently. Serve and enjoy!
Recipe 02: Pumpkin Pie Punch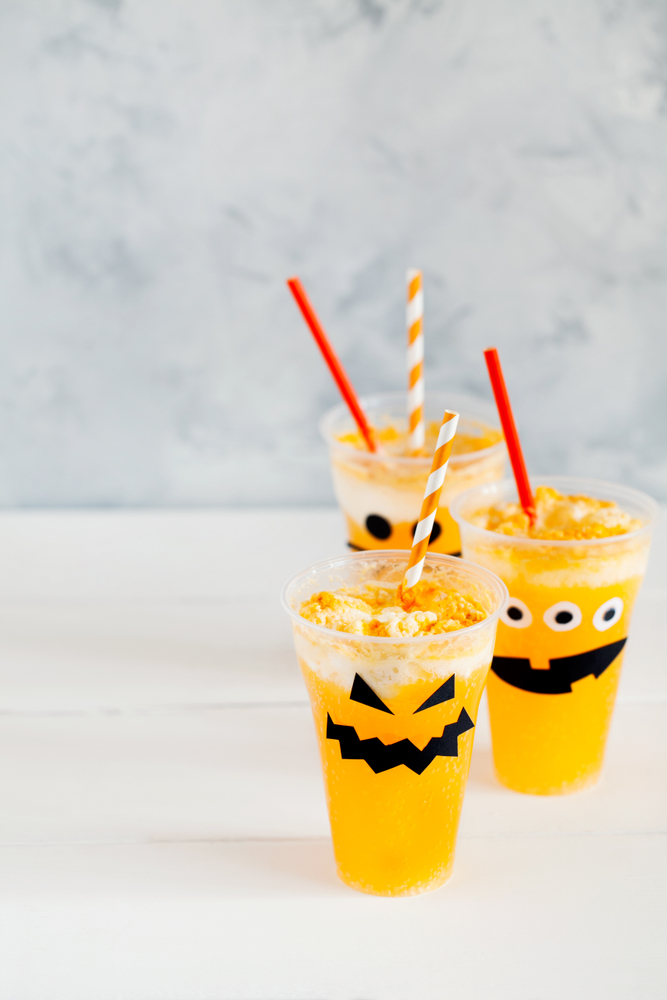 You can't talk Halloween without mentioning pumpkin! This punch is perfect for adults or kids, just add or omit the vodka.
Ingredients:
1/2 gallon cold apple cider
1 can pumpkin
12 oz. cream soda
1 tsp. pumpkin pie spice
1 c. Everclear (you can leave out to make it kid-appropriate)
Whipped cream for garnish
Process:
Begin by stirring together the cider and canned pumpkin using a whisk. until fully combined. Next, mix in the cream soda, pumpkin pie spice, and vodka (if using). Store in the fridge until you're ready to serve. When ready to serve, add a dollop of whipped cream!
Idea 03: Polyjuice Potion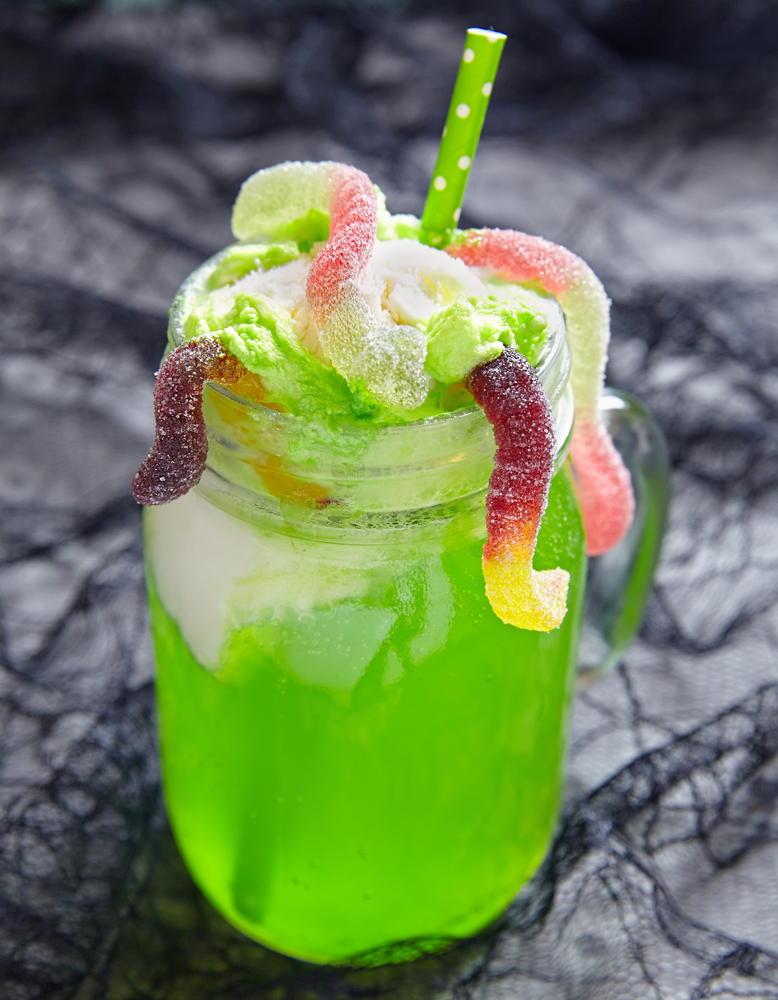 Another party potion that can be made kid-friendly, this green drink is sure to add a little festive mood to any party! For an extra kick, try serving the drink in these festive cat mugs.
Ingredients:
1/2 gallon lime sherbet
1 c. vodka
2-liter bottle lemon-lime soda
Process:
Simply put your sherbet into a punch bowl and add vodka and soda. Stir slightly before serving. Garnish with sweet and sour gummy worms if desired.
The next time you're looking for something to add a little punch to your party, try one of these! They are sure to add a little bit of pep to your party.