You know how Valentine's Day would be incomplete without chocolates and flowers? Similarly, Halloween would be incomplete without scary Halloween movies that leave you terrified. Now, the candies and costume parties are great, but these horror movies really set the tone for Halloween.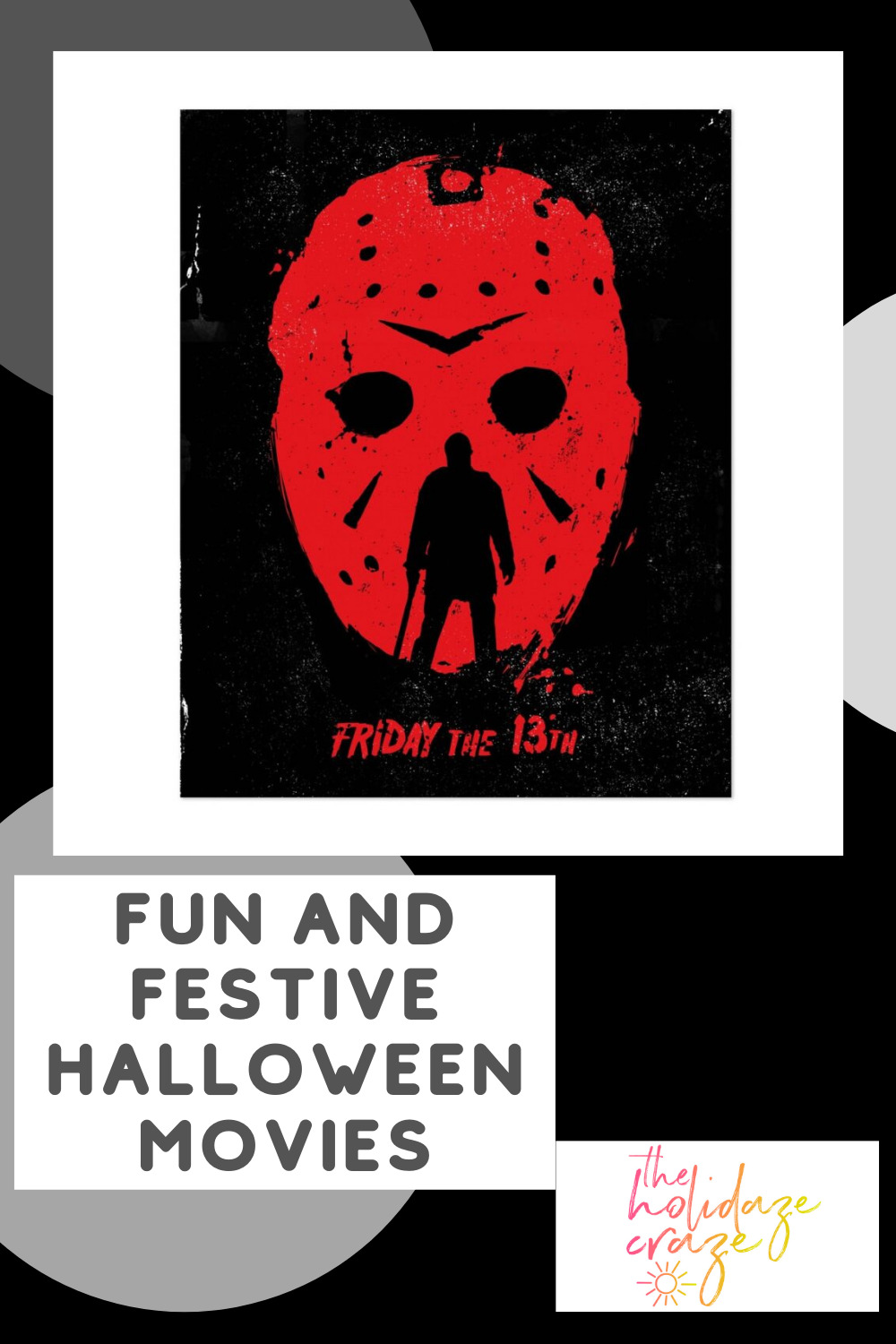 There is nothing better than spending a night in with your friends, watching some spell-binding, goose bump-responsible flicks that will ensure that you really feel the spirit of the spooky season. If you are not a fan of horror movies, that's completely okay! You can still appreciate some good old Halloween movies that are not even scary.
The purpose behind binge-watching Halloween movies is to feel that October goodness. After all, you only get 31 days to make the most of the spooky season. Take out all that candy, make the house dark, lock every single door, and cuddle with your friends and family in front of the television.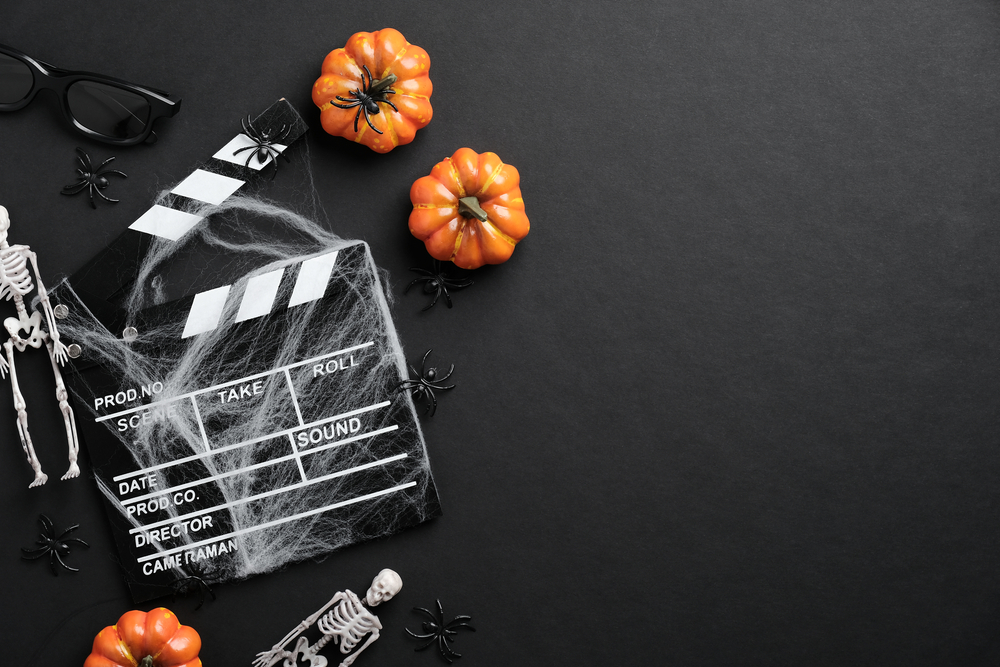 Prepare to binge-watch some of the best Halloween movies that will have you shivering in fear and giggling in anticipation.
Halloween Movies Worth Watching
1. Scream (1996)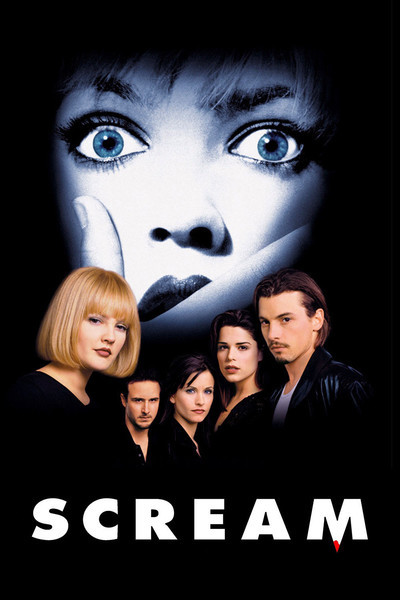 In Scream, Wes Craven managed to bring back the horror genre with his take on modern horror movies. Scream is not only scary but also funny and clever. The story revolves around a masked maniac holding a knife who follows high-school children into the night.
He shows up in their neighborhood in middle-class suburbia, making the story tense and scary as the audience fears for the lives of the children.
The twist comes unexpectedly as the victims shock the audience. This dark comedy features big stars like Courtney Cox and Drew Barrymore and continues to be a Halloween favorite.
2. Rosemary's Baby (1968)
There can be no Halloween movies watch fest without binge-watching Rosemary's Baby under the covers while stuffing your face with popcorn. The movie is about a pregnant young wife living in Manhattan who is wildly suspicious of her neighbors.
She believes that they are part of a satanic cult and are only friends with her because they want her baby to take part in their rituals. Her husband ends up making a deal with the neighbors without his wife knowing.
Rosemary's Baby is based on a novel written by Ira Levin. When watching it, you will feel a sense of doom at all times. What stands out in this movie is the humor coupled with the horror.
3. It's the Great Pumpkin, Charlie Brown (1996)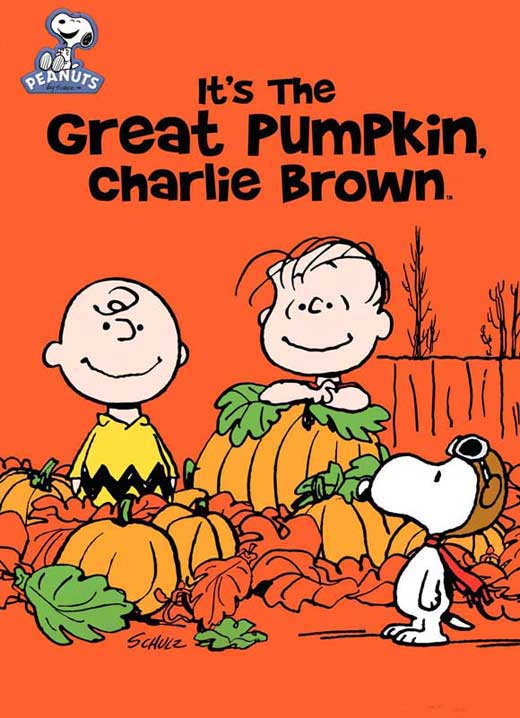 It's the Great Pumpkin, Charlie Brown is one of those classic Halloween movies that the entire family can enjoy. It has been more than 50 years since Snoopy and the gang have been getting the young and old excited for Halloween.
This is a Halloween-themed animated movie made by Charles M. Schulz that follows the Peanuts comic strip. This story of perseverance and hope is a great movie to make you feel optimistic about life.
4. Hocus Pocus (1993)
A Walt Disney classic, Hocus Pocus is a family-friendly Halloween movie that can even be seen with kids around. It revolves around a trio of witches, including Sarah Jessica Parker, Bette Milder, and Kathy Najimy.
The comedy witches have been resurrected by Omri Katz, a teenage boy, on Halloween night. The bedtime story producer, David Kirschner, has made Hocus Pocus into an emotional movie that has managed to blow the mind of individuals all over the world.
5. The Addams Family (1991) and Addam's Family Values (1993)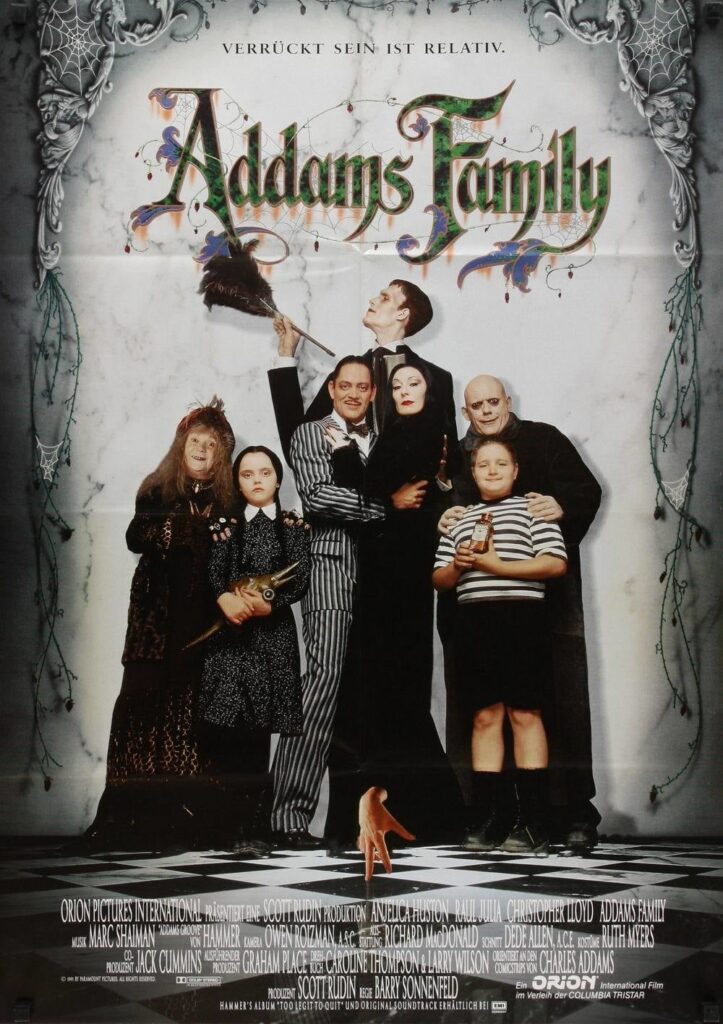 If you thought that the first Addams Family movie managed to win your heart over, you have not seen the second one! Both versions are great Halloween movies that follow a gothic style. The dark material, coupled with the interesting animation, is enough to win anyone over.
Whether it is the wonderful jokes or spooky vibes, this movie has become a classic. It is especially great for those individuals who do not like overly horror movies but still want to enjoy a Halloween classic.
6. A Nightmare on Elm Street
A decade before Scream, Wes Craven presented to the world the famous villain, Freddy Krueger. Any movie that stars this movie villain will no doubt be gruesome.
The best part is that A Nightmare on Elm Street was Johnny Depp's acting debut! The story revolves around four teenagers who live in Springwood, Ohio. When they fall asleep, Freddy kills them in their dreams. The twist is that whatever happens in their dreams, happens in real life too. A killer in a leather glove is out to get them. This movie will give you the creeps so that falling asleep at night will prove difficult.
7. The Omen (1976)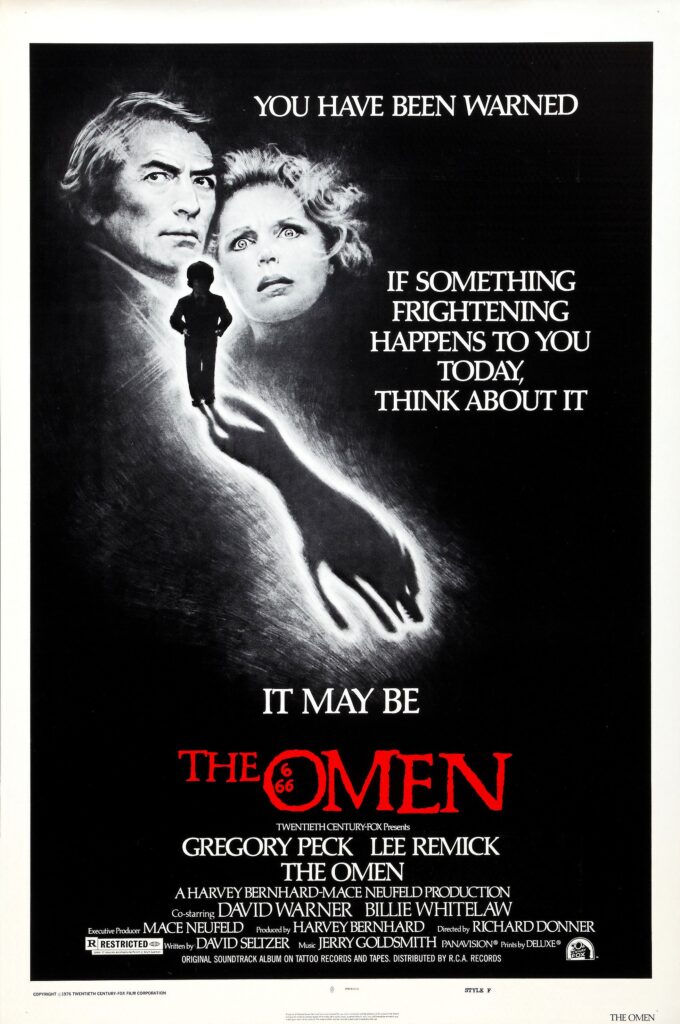 If you have not had the honor of watching The Omen, you are not a true horror fan. "It's all for you, Damien!" still sends chills down our spine! This demonic movie's plot revolves around Damien Thorn. His dad replaced him at birth, and his wife is not aware of this episode as it happens soon after their biological baby dies a few days after being born.
The child that these parents are raising is the devil's own son. You have to watch The Omen this October to feel the real Halloween vibes. This movie holds the reputation of being the most cursed movie ever to exist. Believe us, the 70's classic will leave you clutching onto your blanket every inch of the way.
8. The Haunted Mansion
The name Disney doesn't come to mind when you think of scary movies. However, when they do make one, they ensure to make a movie that will stick with people for decades. The Haunted Mansion features Eddie Murphy, who brings his comedic brains to a spooky Halloween movie.
The movie is the story of a family. They find themselves trapped in a huge mansion due to a case of mistaken identity. However, this mansion hosts some dark secrets. While we definitely recommend this Halloween movie to our audience, keep in mind that it may be a little too scary for a younger audience.
9. The Shining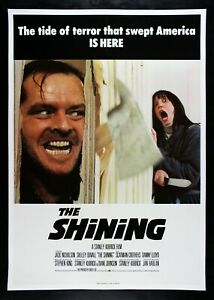 Are you looking for one of those Halloween movies that will leave you too frightened to even look over your shoulder? If you nodded enthusiastically, The Shining is the perfect movie for you. Frightening with great cinematic powers, this movie has become a classic over the years.
The psychological movie features Jack Torrance, a writer who is struggling to make ends meet. Torrance is a recovering alcoholic who ends up working at the Overlook Hotel in the Colorado Rockies as an off-season. Get ready to throw yourself into the deep end as this movie tests your horror appetite.
10. Halloween (1978)
How can you spend the Halloween season without watching Halloween? This wonderful movie features Jamie Lee Curtis and is based on a mental patient and murderer.
This patient ends up escaping from a sanitarium and finds his way back to his hometown. Here, he stalks innocent passersby and continues to ruin their life.
11. Friday the 13th
You may start watching Friday the 13th and think, "what a fun movie!" However, make no mistake. This movie is about to change the way you perceive the world. It starts off showcasing teenagers at a summer camp. However, all goes south when Jason Voorhees shows up at the camp on Friday, the 13th.
Jason ends up drowning in a lake. A series of creepy, unfortunate incidents follow his death, including the murder of two councilors. Legend states that years prior, another child drowned at the campsite. Moreover, the site also witnessed an ugly murder. This haunted site seems to only draw bad luck.
12. Labyrinth
Labyrinth is the last feature film by Henson. In fact, the film is the collective hard work of Henson, George Lucas, and David Bowie. We don't really know much about this star film's production, but we are so glad they produced it.
Labyrinth is one of the best Halloween movies that are perfect for family night. It is about a girl who only has 13 hours to save her brother. After 13 hours, her brother, the Goblin King, Bowie, turns into a goblin. This movie is rated PG, so you can comfortably watch it around your young ones, too, on Halloween night.
13. Ghostbusters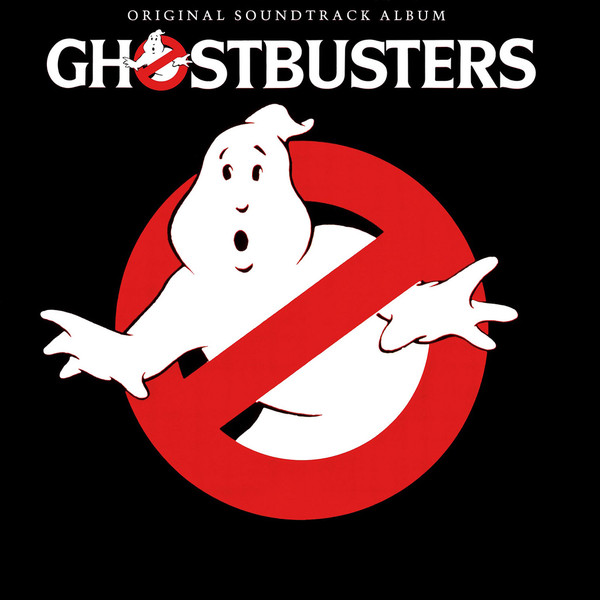 Another Halloween classic, we promise you that you cannot live without Ghostbusters this Halloween season. It is an absolute must-watch that will have you laughing every thirty minutes. Don't get us mistaken- it is a horror movie with a classic twist.
This Halloween movie is about three strange scientists who find themselves kicked out of their university in the state of New York. Here, they had been studying the occult. When the university kicks them out, they decide to get together to set up a shop. Soon, they become Ghostbusters – people who capture scary ghosts and spirits and try to get money out of them.
14. The Exorcist (1973)
You cannot be a Halloween fan without watching The Exorcist. This movie has the reputation of being one of the scariest Halloween movies. What's more, it is based on real events. Movies that have been inspired by real-life instances are the creepiest!
The Exorcist is based around Regan, a young girl who begins acting weird. She wakes up one day and starts to speak in a weird voice and previously unknown languages. When her mother seeks help, she is unsuccessful- no doctor can figure out why she is reacting the way she is.
Then, a local priest is summoned who announces that the girl is possessed. Then, the exorcism begins. This movie is bound to get you scared out of your wits, so much so that you may spend the night staying awake in fear.
With these Halloween movies, you are bound to have the perfect Halloween. Binge watch with your family or call some friends over to cuddle on the couch and live through the Halloween spirit.