Holidays like Halloween are meant to be taken seriously. What's not to love about the spooky season? You get to decorate, shop for presents, dress up in costumes and of course, spend time with the people you love. While all those things sound brilliant, the real fun part about Halloween is decorating. There is no better way to capture the essence of the creepy season than by going all out with the lights, animatronics, and inflatables. Of course, you cannot do Halloween without a fog machine. It doesn't matter if you want to transform your home into the best haunted house for your kids or win a neighborhood award for the creepiest front yard; a fog machine is everything you need to spice things up on this haunted night. Here are the best fog machines for Halloween.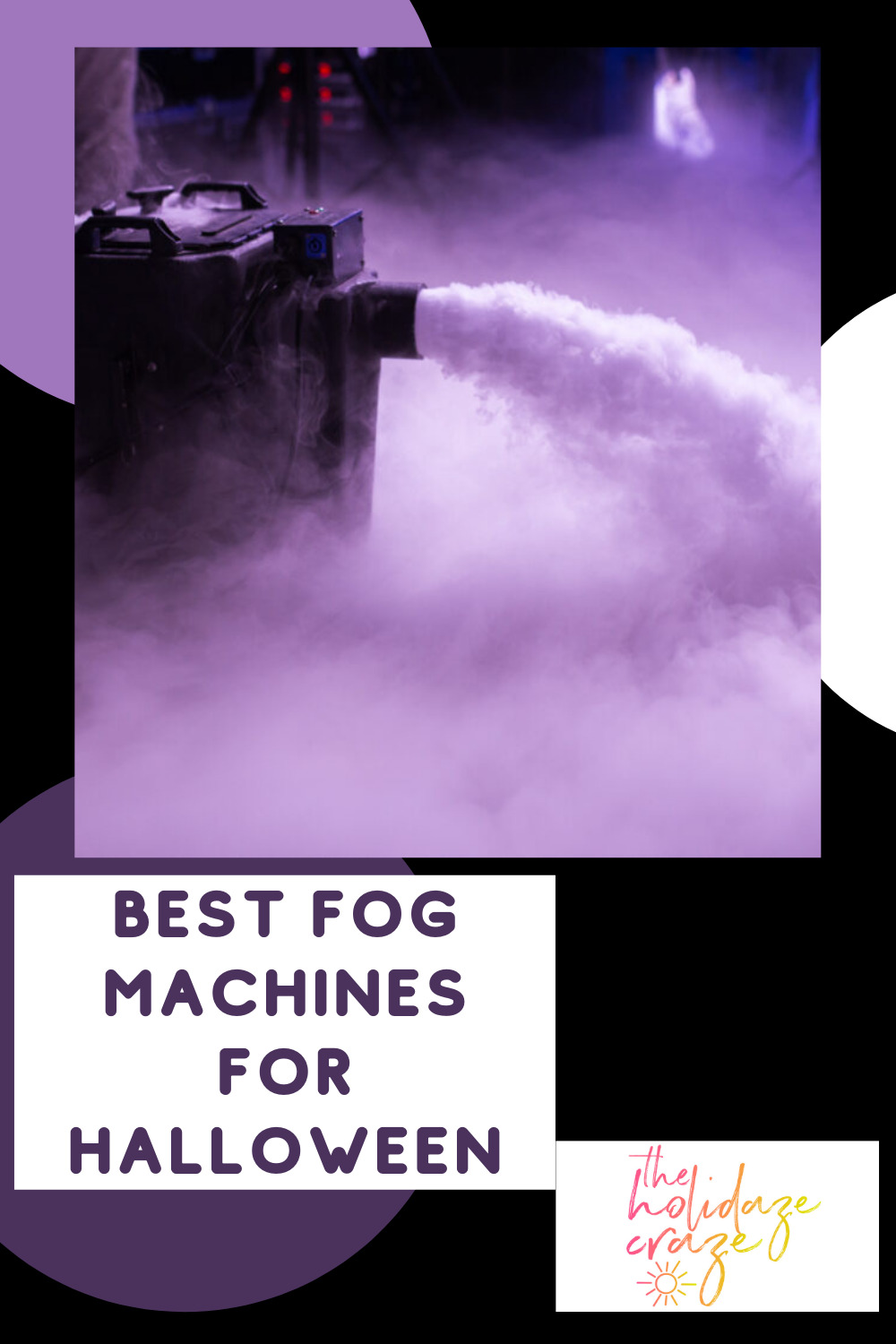 Things to Keep in Mind Before Buying a Fog Machine
In this article, you will find that we have compared some fog machines to find the best, creepiest, high-performing, and easiest-to-use machines for you to use this Halloween. We have gone through most models and have compared their features and specifications, along with editorial and customer reviews, to find the best machine for our readers.
When buying a fog machine, one of the most important things to keep in mind is the area of the room you want to fog up. In this article, you will find some of the best fog machines for Halloween that will disperse different amounts of the fog into the room.
The machines in this article not only take less time to heat but can also cover a significant area. All you have to do is ensure that you buy a fog machine that has a big tank so that it can store lots of fog juice.
If you do not purchase fog juice, your money will go to waste. After all, what can a fog machine do without fog juice? In this article, you will find that we have recommended the best fog juice that even haunted house owners and DJs swear by.
Best Fog Machines for Halloween
1. 1byone Fog Machine with Wired Remote Control, 400-Watt Smoke Machine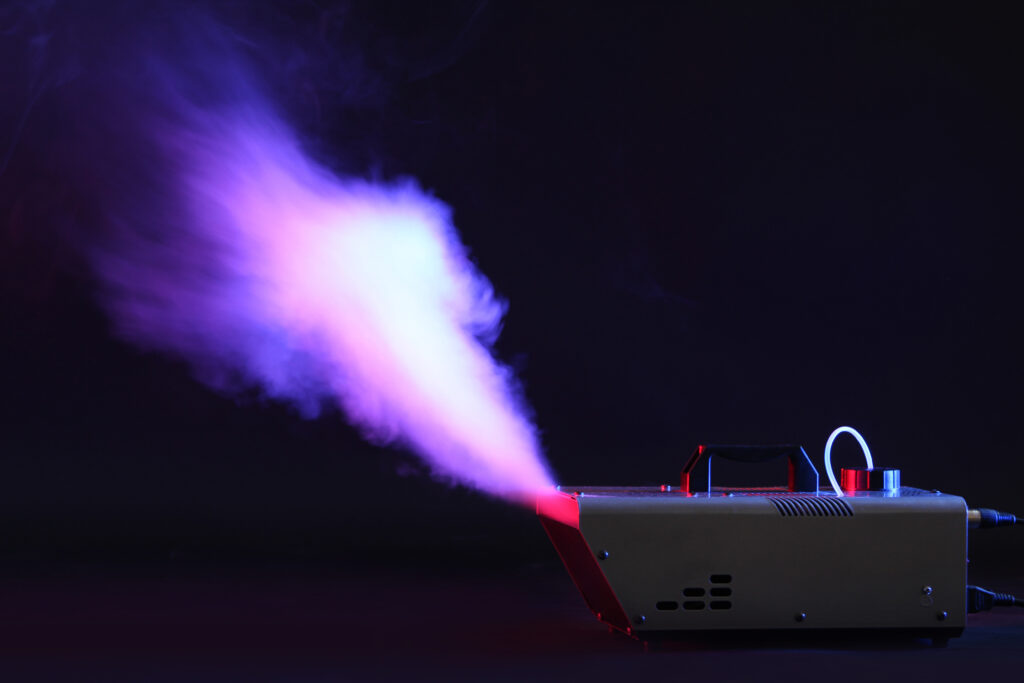 If you are looking for a fog machine under $40 that's also one of the best fog machines for Halloween, then this is it. The best part is that this affordable machine is super reliable as well. It has an output of 2,000 cubic feet of fog for every minute you keep it switched on.
You will find that this machine is better than many other cheaper machines. Moreover, the output distance it provides is more than 8 feet- an impressive feature for its affordability.
However, with this machine, you must be aware that instead of dissipating onto the floor, the fog dissipates into the air. If you are looking for a machine that ensures the fog lasts longer, a more expensive model will suit your needs.
This fog machine heats up within five minutes and can hold ten ounces of water-based fog. Moreover, it comes with a 6.5-foot-long wired remote control.
The machine comes with a 90-day warranty and you can only use it indoors.
2. Agptek Fog Machine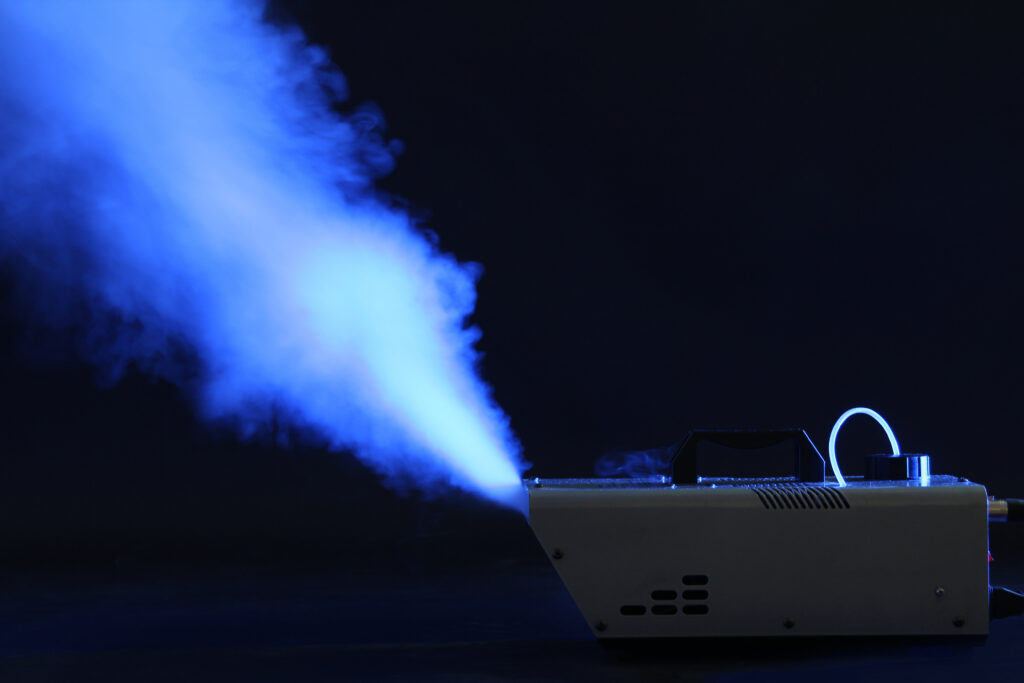 This fog machine comes with a total of 13 colorful LED lights that are perfect for illuminating your house. You can also use them at parties, on Christmas, or in clubs. One of the best selling points about this machine is that it can save 20 percent more energy than other conventional smoke machines.
It comes with a top-notch electronic temperature system and uses pipeline technology.
When using this machine, you must ensure that there is sufficient liquid in the tank. Moreover, you need to immerse the metal nozzle in the liquid completely before switching on the machine.
The fog machine heats up in 3 to 5 minutes. You need to press the button each time you want to activate the fog.
3. ADJ Products Fog Furry, JETT Stream COLR, 12X3W RGB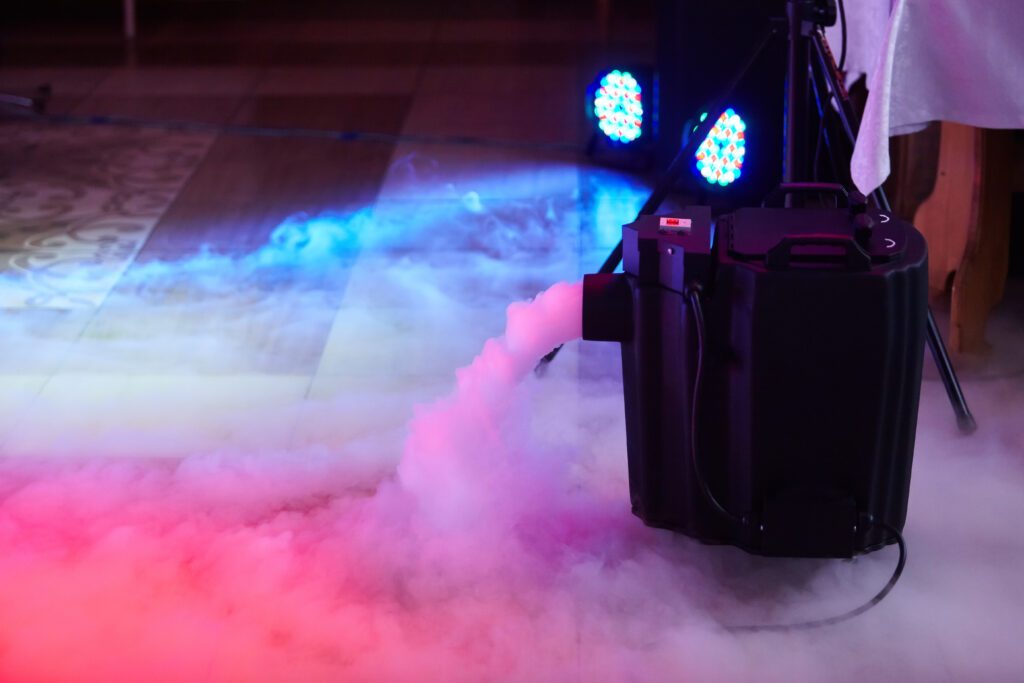 This fog machine is extremely powerful and has lots of features that make it worth its price. It comes with LED lights and a brilliant pump system. These are backed by ETS- Electronic Thermo Sensing- technology, allowing the machine to be flawless each time it is used.
The transmission pipelines included in the machine reduce the risk of clogging the operational modes. The best part is that you can add any color of your choice – a feature that makes this machine different from its competitors and one of the best fog machines for Halloween.
You can also control this machine with the help of wireless controls. However, keep in mind that this fog machine has a warm-up time of 9 minutes. Moreover, you will have to deal with a loud, mechanical noise when you turn the machine on.
4. Fansteck Halloween Fog Machine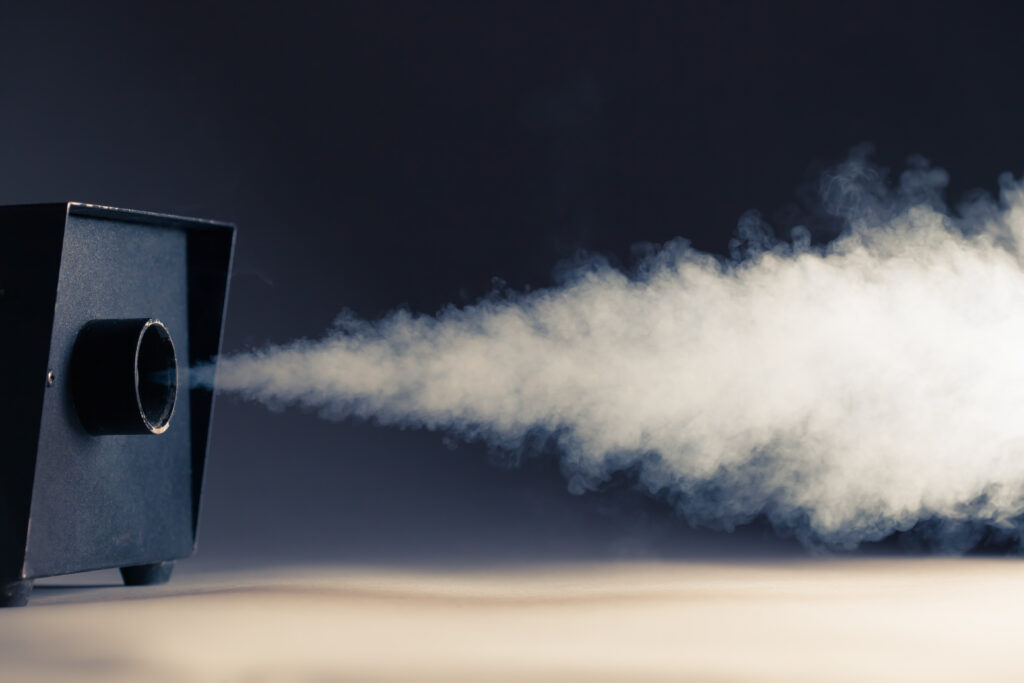 Are you looking for one of the best Halloween fog machines that you can safely switch on on all night for maximum Halloween feels? If yes, this is the machine you should opt for then! This is a wonderful fog machine that comes with temperature protection and a strobe effect.
It comes with three spray modes as well as an auto-off feature that activates when the fluid in the machine finishes. Moreover, this fog machine produces a good amount of fog and comes with ten different colors to choose from so that you can plan your Halloween night the best way possible.
The only downside to this is that you have to manually set the timer to disperse the fog.
5. JDR Fog Machine with Controllable DJ LED Lights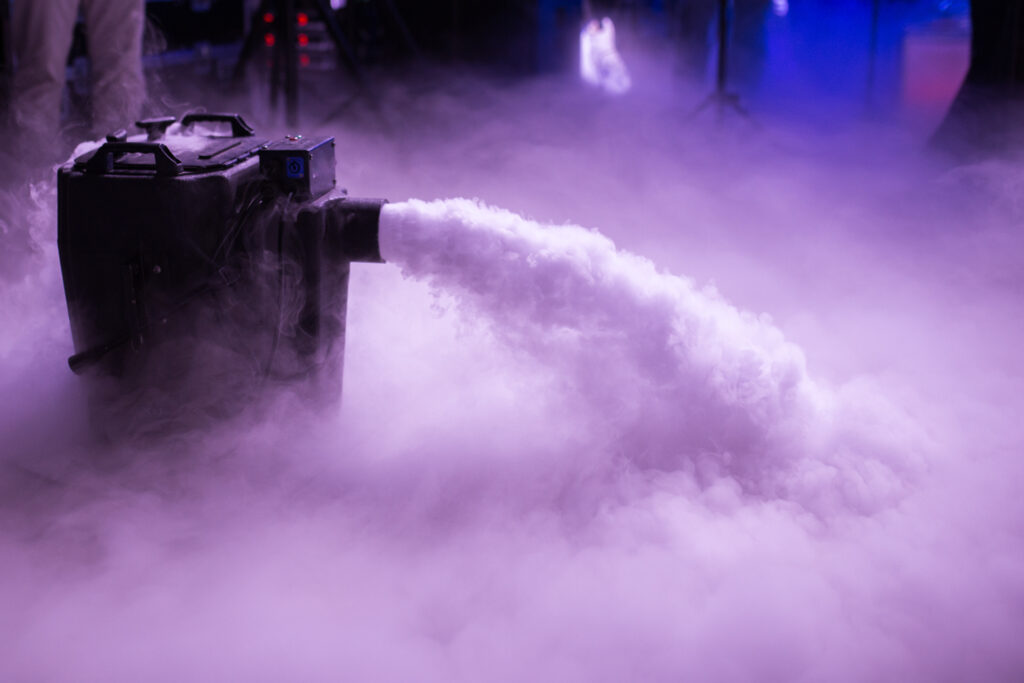 When it comes to the best fog machines for Halloween, the JDR fog machine is simple yet solid. It is a compact machine that does not compromise on its power and comes with upgraded heating and warm-up technology.
The advanced thermostat feature only takes a few minutes to warm up, after which it produces fog.
The best part is that you can easily control the fog and lights with the help of a wired controller. All you need to do is make sure that the controller is 3 meters away from the machine. The wireless connection also works well within 50 meters.
However, customers have complained about the noise the machine produces when turned on.
Now that we have covered the best fog machines for Halloween, we hope you make the correct choice this season!
Looking to make Halloween absolutely incredible this year? Check out this article on Costume Contest Categories for the ultimate Halloween party!