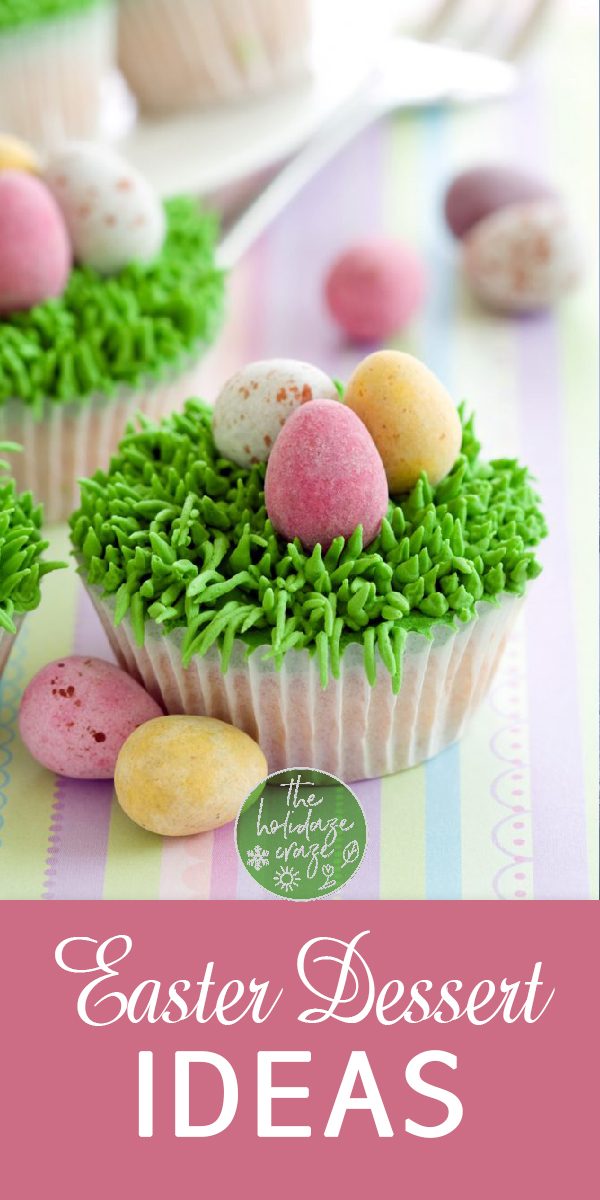 Whether you're looking for something delicate and delicious or quick and easy, I've got a great round up of Easter desserts for you to try!
Easter Rice Krispies
These are super easy and a fun way to get the kids involved. What really takes them over the edge are these M&Ms. It just adds such a beautiful array of colors, plus some chocolate crunch!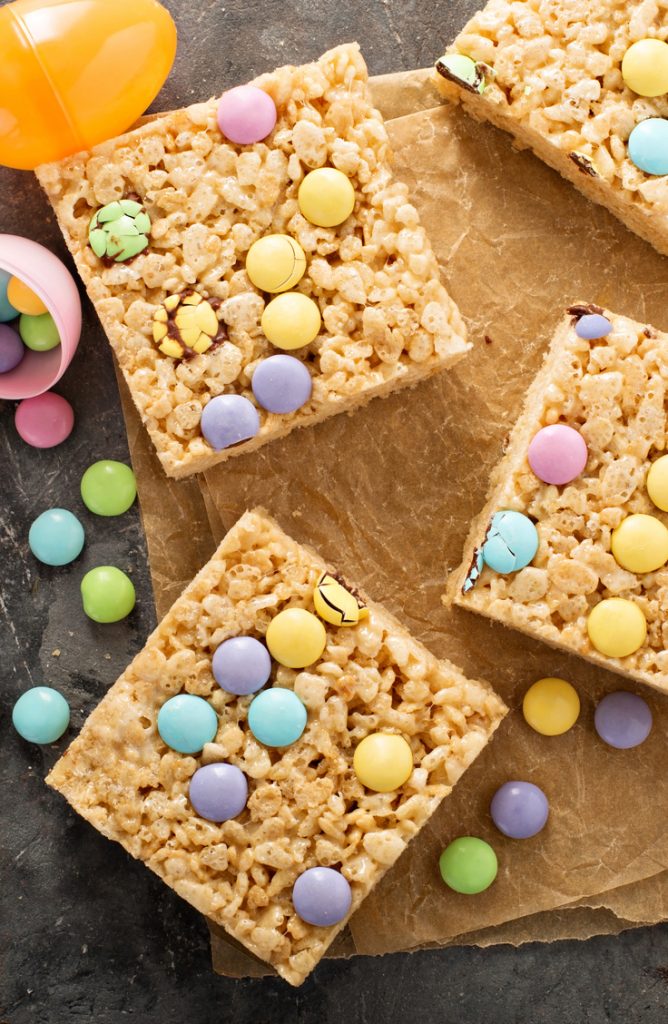 Ingredients:
6 c. Rice Krispies
1-10 oz package mini marshmallows
3 Tbsp. butter
1 c. Easter M&Ms
Process: In a large saucepan, melt the butter and stir in the marshmallows until they are completely melted and combined. Then, add in the Rice Krispies and stir until well coated. Press the mixture into a greased 9X13 baking dish and add the M&Ms on top!
Easter Cupcakes
If you're looking for a way to jazz up your cupcake game, these are perfect! You can accessorize with chocolate eggs, jelly beans, or whatever strikes your fancy. You just need this handy tip, and you're ready to go!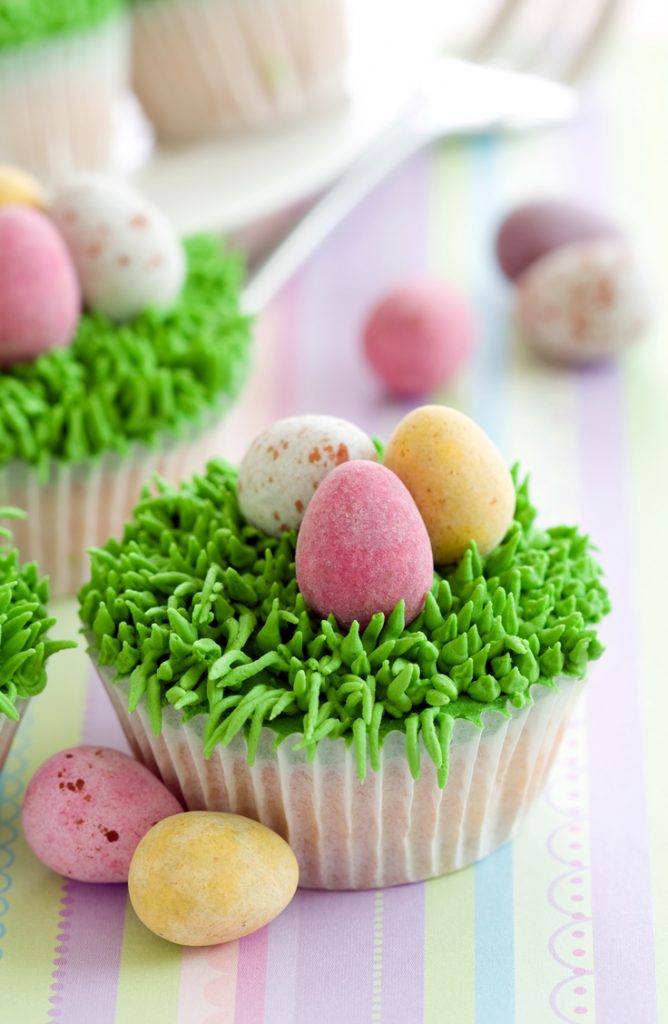 Ingredients:
1 box cake mix w/ingredients
Your favorite buttercream recipe
Green Food coloring
Chocolate eggs or Jelly Beans
Process: Make your cupcakes according to the directions. I like to add an extra egg and substitute the oil for butter. It makes them a little more rich. Then all you have to do is make your icing, color it green, and use the tip to pipe your grass! Easy peasy!
Hot Cross Buns
If you're looking for something classic and traditional to make for Easter, then you've got to try making these Hot Cross Buns!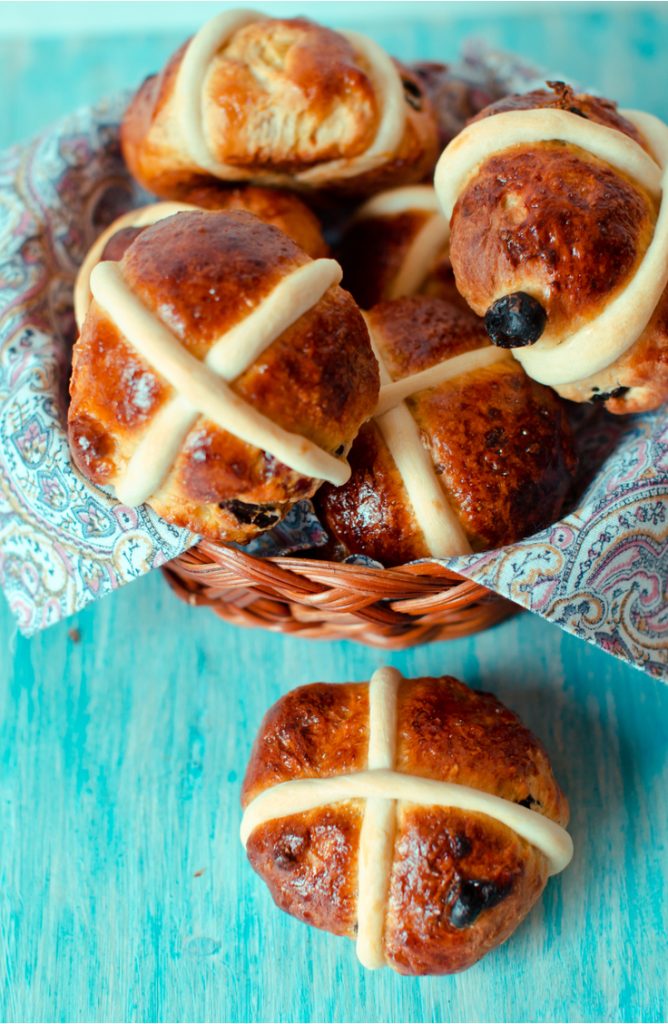 Ingredients:
1 c. warm whole milk
2 1/4 oz. active dry yeast
1/2 c. sugar
1/3 c. melted butter
1 large egg yolk
1 tsp. pure vanilla
3 c. all purpose flour
1 tsp. salt
1/4 tsp. ground nutmeg
1/2 tsp. cinnamon
1/2 c. dried currants, plumped in hot water and drained
1 tsp. lemon zest
egg wash for brushing
Glaze: 2 c. powdered sugar, 2 Tbsp. whole milk, 1/2 tsp. lemon zest
Process: In a medium bowl, combine the milk, yeast, and a little sugar. Allow to sit until it's nice and foamy, about 15-20 minutes. When it's nice and foamy, whisk in the egg yolk and vanilla. In a separate bowl, whisk the flour, remaining sugar, salt, cinnamon, and nutmeg. Add the yeast mixture to the flour mixture and mix with a wooden spoon until you have a thick dough. Stir in the currants.
Next, turn it out onto a floured surface and knead until the dough is soft and springy, about 8 minutes. Put the dough into a grease bowl and cover with plastic wrap. Allow to rise at room temperature for about an hour and a half, it should be doubled in size. When it's ready, turn the dough onto a lightly floured surface and pat into a large rectangle so that you can divide it into 12 portions. Shape each square into a ball, tucking the edges underneath.
Lastly, place into a buttered 9×12 baking pan before covering with plastic wrap and allowing to rise for about 45 minutes. While it's rising, heat your oven to 375. When the rolls are ready, brush with the egg wash and bake for about 22-25 minutes until they are golden and fluffy. While the rolls are cooling, make your glaze by whisking the sugar, milk, and lemon zest together then piping onto the rolls in an "x" shape. Serve!
Lemon Bars
This is a classic that never goes out of style. They are light, refreshing, and perfect for any gathering.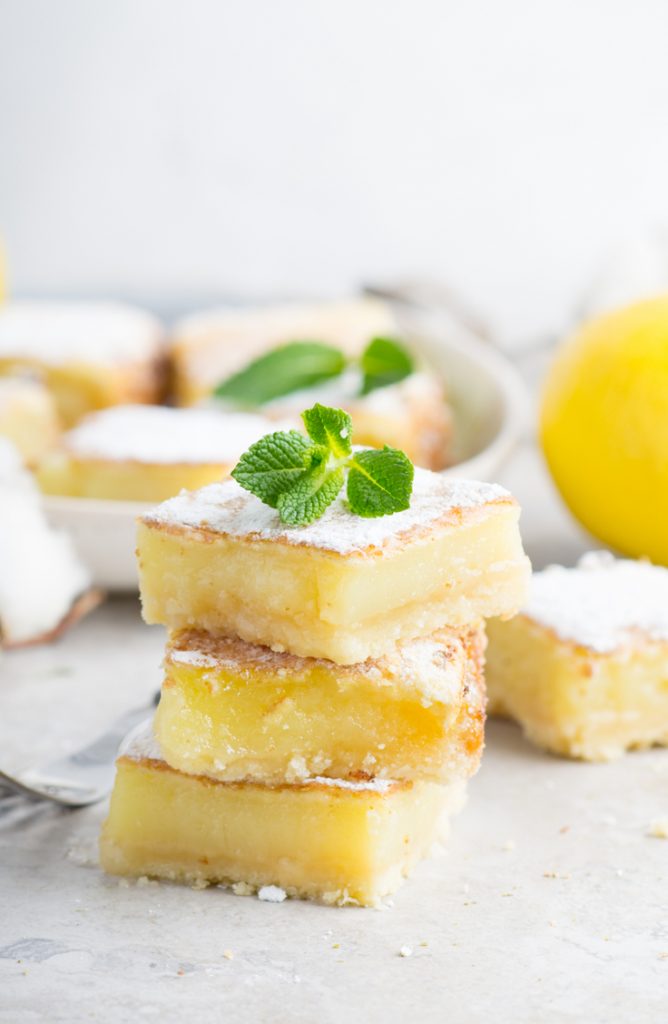 Ingredients:
Crust: 1 c. cubed butter, 3/4 c. sugar, 2 1/2 c. flour, 1/4 c. powdered sugar, plus more for garnish
Filling: 2 c. sugar, 1/4 c. flour, 6 large eggs, 3/4 c. lemon juice, zest of one lemon, 1 lemon cut into wedges for garnish
Process: Heat your oven to 350F and line a 9×13 baking pan with parchment paper. First, create your crust by creaming the butter and sugar together until it's nice and fluffy. Then, add in the flour and powdered sugar and mix until things are well combined. Push this into your baking pan and make sure it's nice and flat.
Bake for about 20 minutes until the crust is golden brown. Allow to cool for at least 30 minutes before putting the filling in. To make the filling you whisk all the ingredients together until well-mixed. Then pour it over the crust and bake for about 20 more minutes. The mixture should be firm. Refrigerate for at least 3 hours before garnishing with powdered sugar and lemon wedges.
And there you've got it! Some fabulous Easter desserts to brighten up your holiday gathering.