The 50's makes for one fab party theme because of its hip decorations. Whether you're planning a party just for women, for kids, or a full on sock hop, we've got all the 50's party ideas you need to have it made in the shade!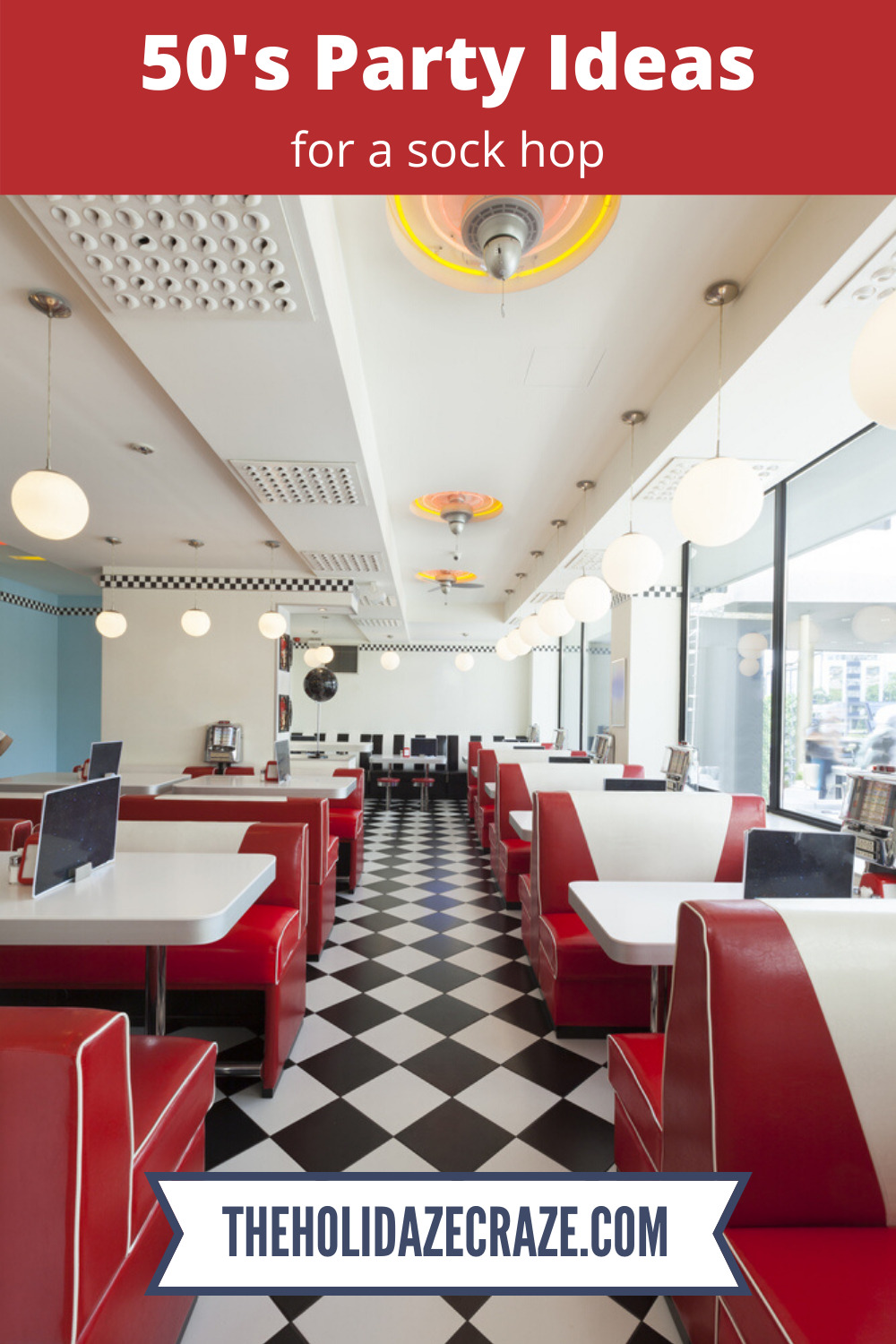 50's Party Ideas
50's Party Idea 01: DIY Decorations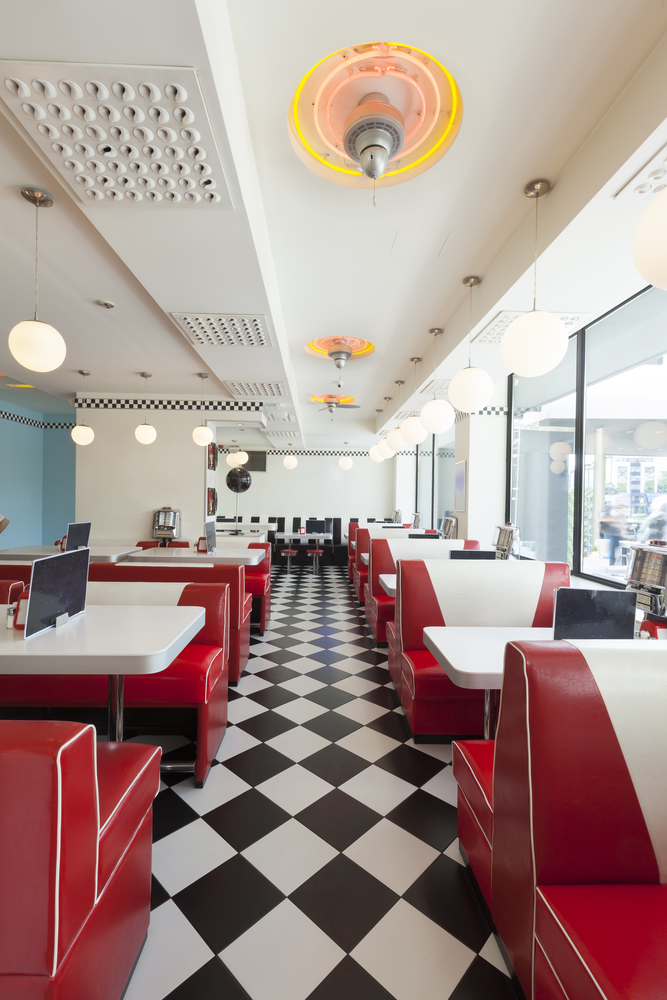 When it comes to decor, the key to the 50's is bright colors, bold and simple shapes, and patterns. Whether it's a sock hop or a kid's party, printing your own decor makes things simple. Grab a set of customizable decor here and get printing!
If you're a craft-making nerd (of the hippest kind, Clyde), consider painting and distressing your own 1950's signs. Or you can order a customizable one here to match your diner sock hop theme!
50's Party Idea 02: Table Settings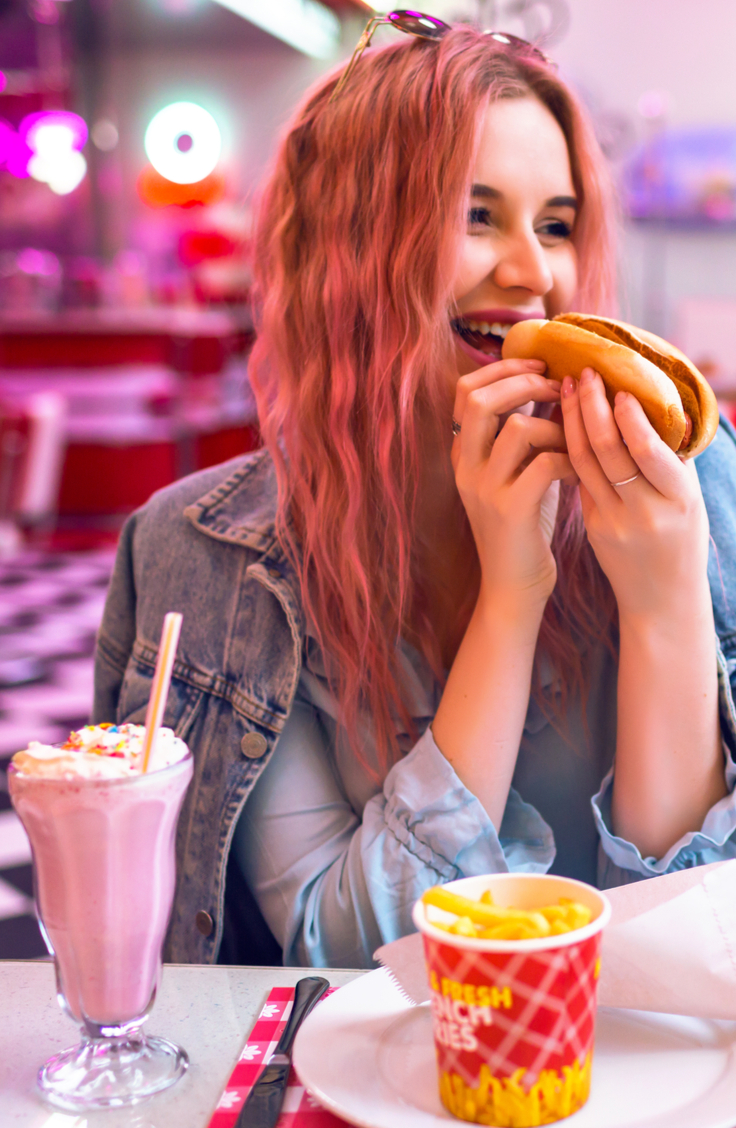 Hey, Daddy-O! Lay that table with some good, old-fashioned diner checkerboard! It's a great background to place roses, popcorn boxes, or bright red lipstick. Individual place settings need some unreal vinyls, blue plates, and soda glasses. Grab a set of themed plates, napkins, and silverware here.
If you're planning a girls-only party, then pink, black, and white are a must! Try placing your napkins in a retro popcorn box like this for a fun twist. Or you can put popcorn in them for an appetizing snack. Don't forget the soda glasses and milkshakes!
50's Party Idea 03: Snacks, Sips, and Sweets
When it comes to your menu, go all out! You can, of course, do the burger, fries, and milkshake thing, or you can go June Cleaver on them all and opt for fondue, meatloaf, and Baked Alaska! Betty Crocker, the original housewife of the 1950's, has a great recipe for Easy Baked Alaska that will impress all your guests. Check it out here!
I don't think you can have a fifties day without soda. That would be bad news, Baby. Good thing these squares sell them by the bottle, just like old times. You might even find a brand in your party's colors. Add a striped straw for that hip look, Daddy-O.
50's Party Idea 04: Sock Hop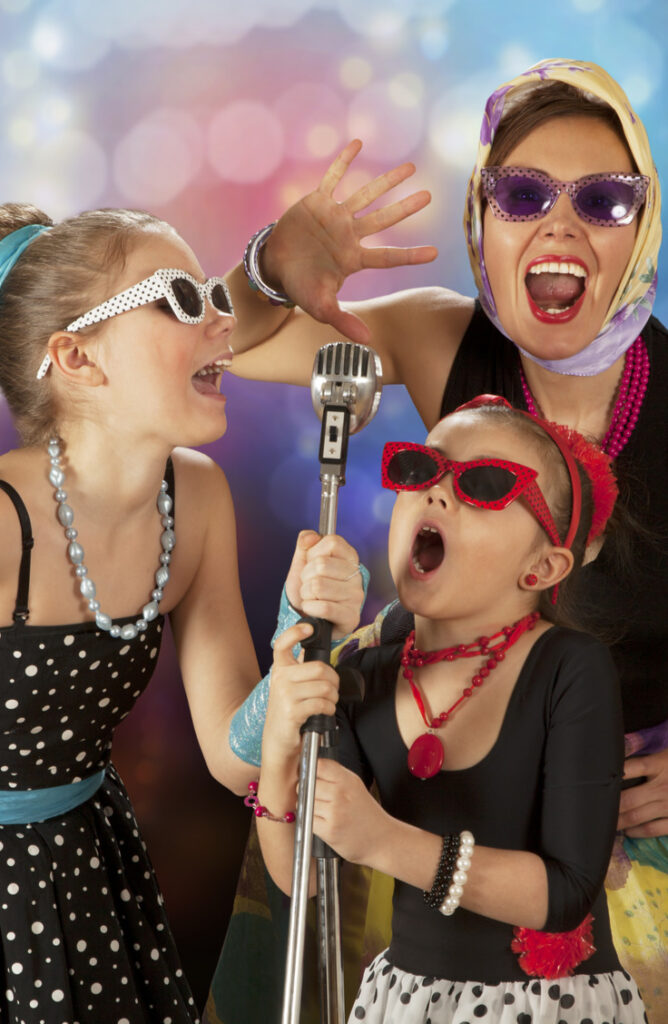 No sock hop is complete without dancing tunes. Your bash will really get swinging when you put on some popular songs. My rug rats started bouncing and twirling right away with classics like "Tutti Frutti", "Great Balls of Fire", and "Johnny B. Goode." Knock out your status as square by playing them from a real table-top jukebox!
50's Party Idea 05: Kids
Looking for some 1950's games for the kids in the crew? You can't go wrong with a hula-hoop contest, the popular invention of 1958. Otherwise, a few jacks or BB guns (don't shoot your eye out!) will work for nostalgic playthings.
50's Party Idea 06: Women Rule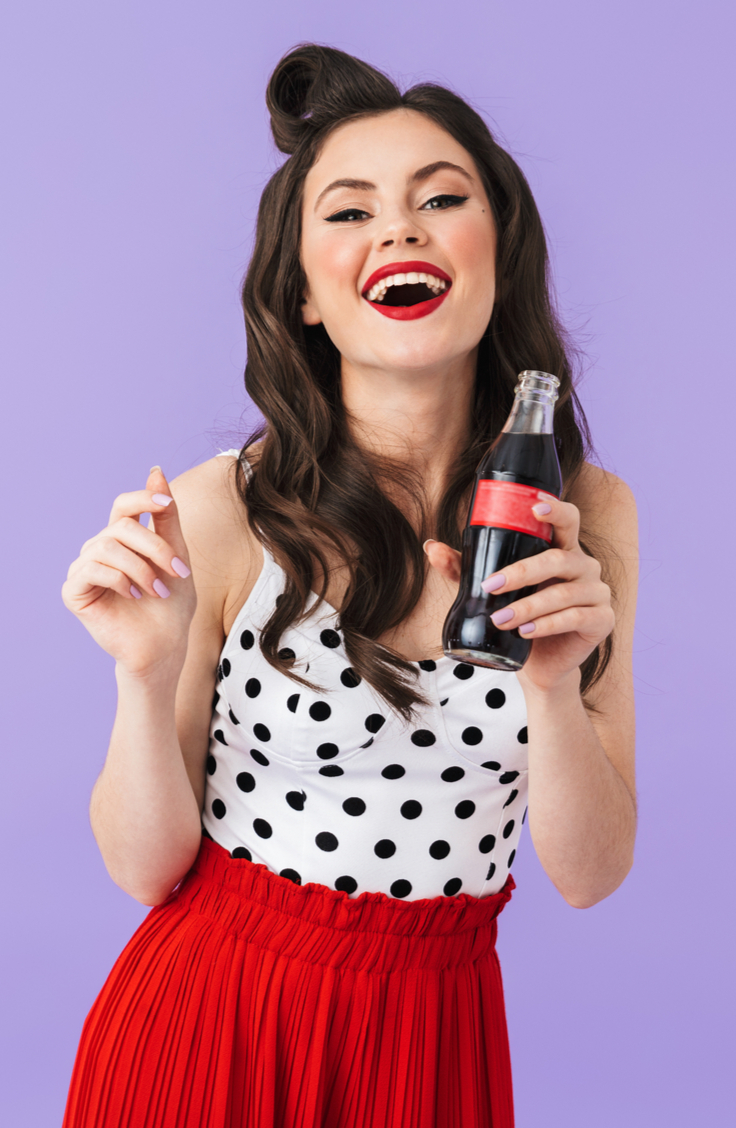 The 50's makes for a perfect theme for your next Girls Night In. There is just something so fun about dressing up in the glam of the 50's while enjoying some soda pop, milkshakes, and awesome tunes. Just don't forget to document the night by taking some awesome photos with some truly awesome props!
Alright my cool cats, it's time to get out there and plan your very own hip shindig! Let me know how your party went in the comments below!