July is one of my crew's favorite months! With no school and sunshine for days, July is a month of parties and fun. So why not think about the coolest All-American Patriotic Party ideas ever? From table decorations to printables and games, we've got some simple ideas for food, games, and kids.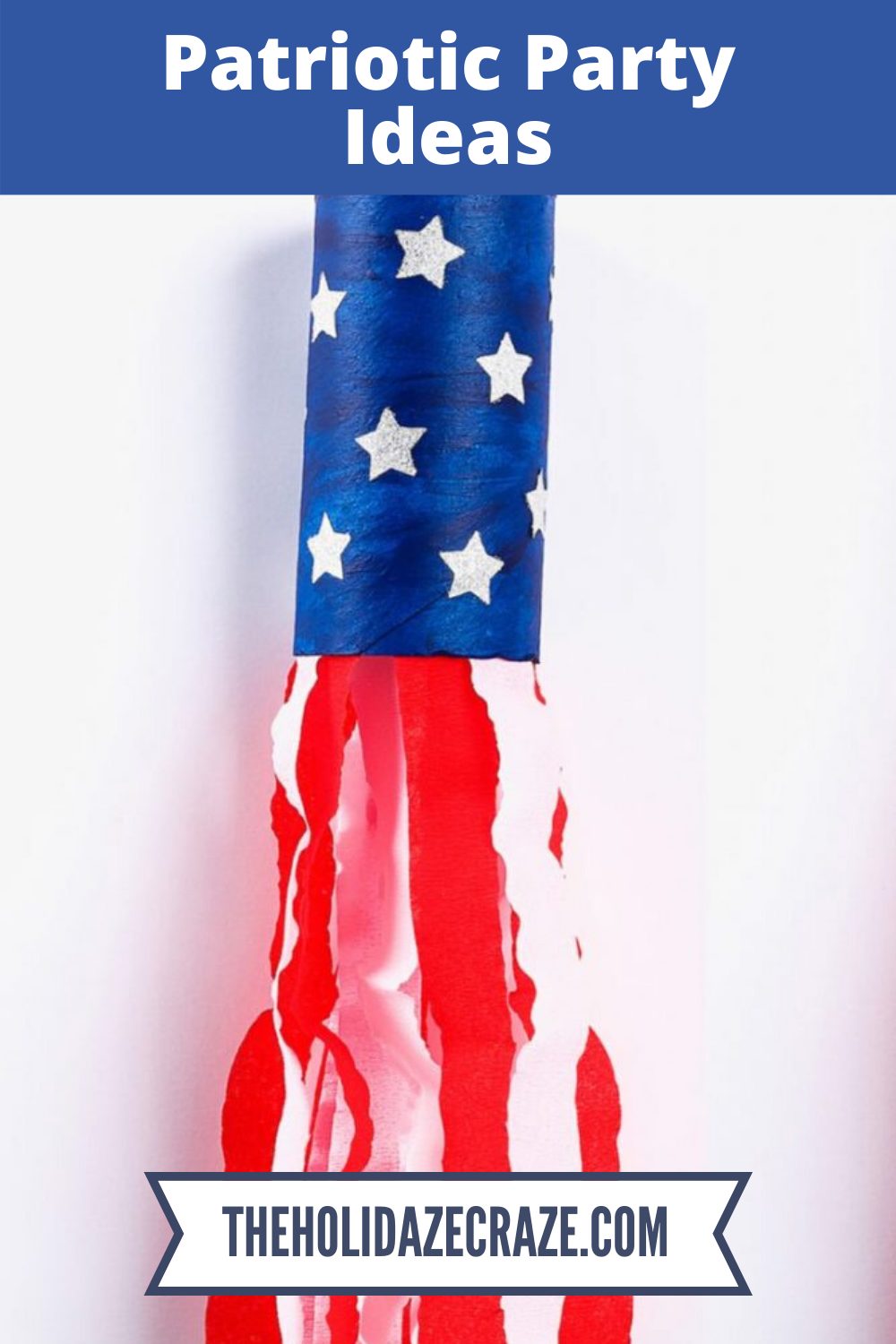 Patriotic Party Ideas: Table Decorations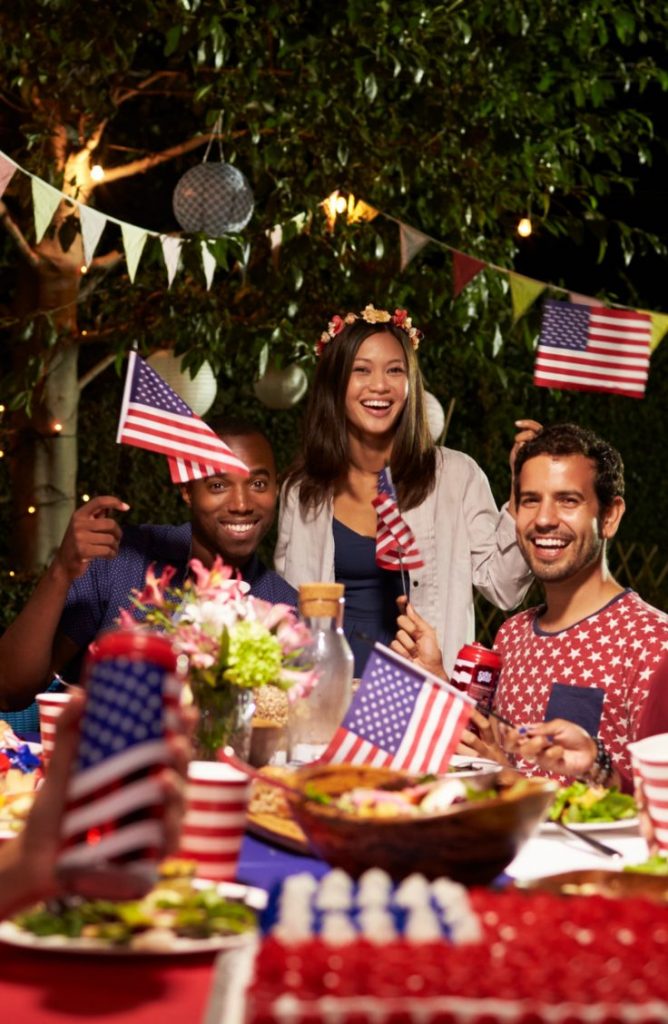 When it comes to any party, the table is usually the biggest focus. Start with a table runner like this to set the tone. Sprinkle in some of these darling mason jars to add some height to your table. You can fill the mason jars with fresh flowers, artificial flowers, or even decorations like these rosettes. Then use simple cutlery and serving ware like these for maximum effect.
Patriotic Party Ideas: Simple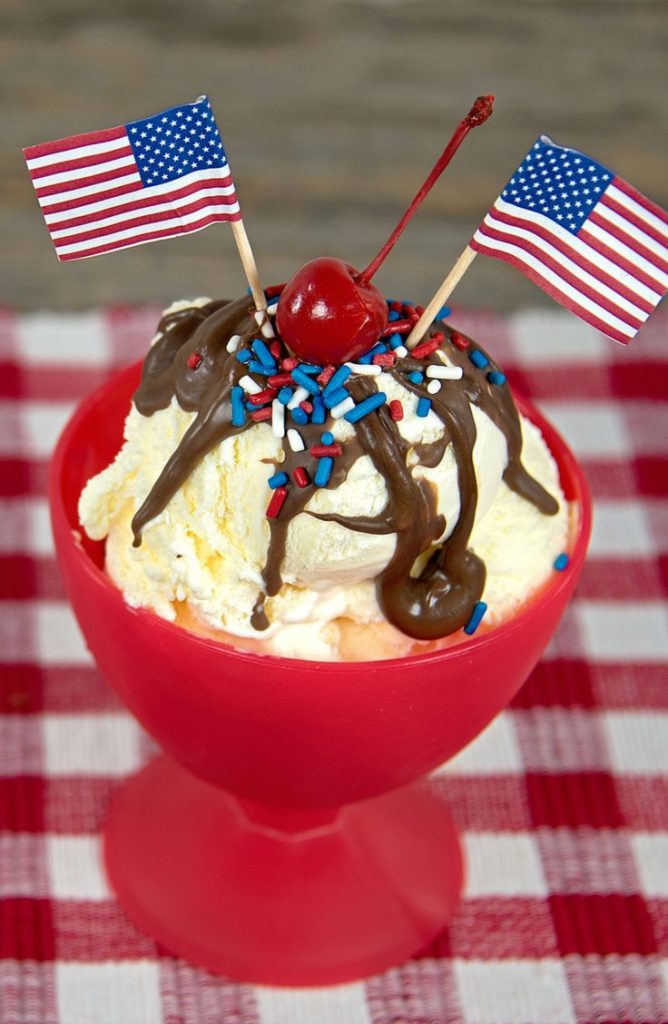 When it comes to keeping things simple, there really isn't a better holiday to use as an example. By keeping your colors red, white, and blue, you'll be able to communicate your theme with minimal effort. Grab a set of American flags, solid colored cutlery and serving ware, and you're really good to go.
Patriotic Party Ideas: Food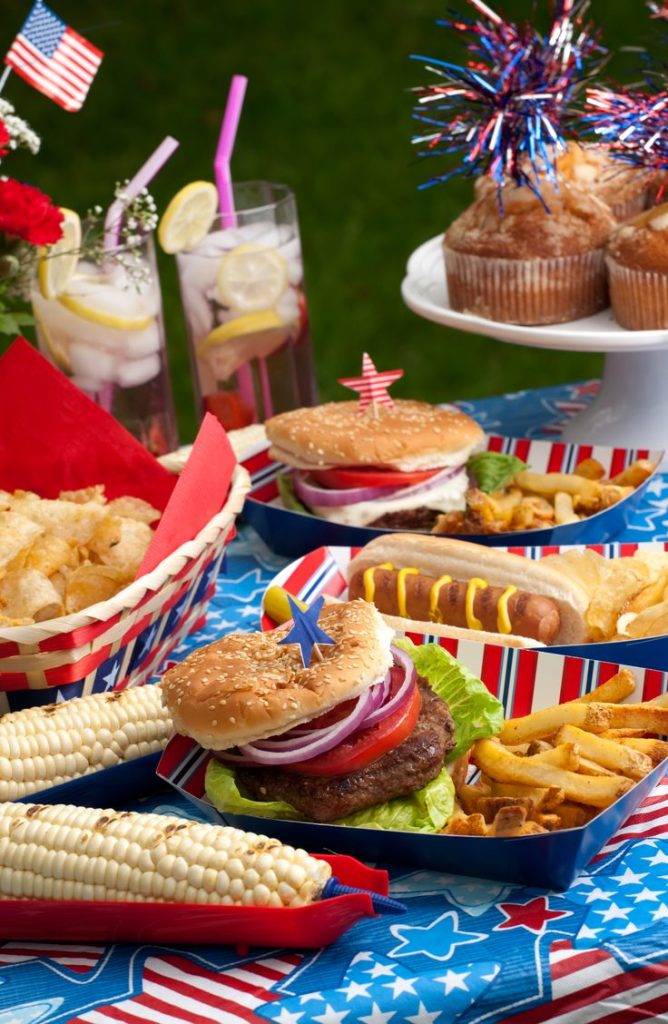 When it comes to food, you really should go All-American. That means burgers, brats, and tons of fresh fruit. This post has some fabulous BBQ recipes to try out on your crew. Make sure to have some good burgers, hot dogs (or brats for the adults), corn on the cob, watermelon, and potato salad. Once you've got your menu, don't forget to grab a set of corn-on-the-cob holders like these so your guests are prepared to chow down!
Patriotic Party Ideas: For Kids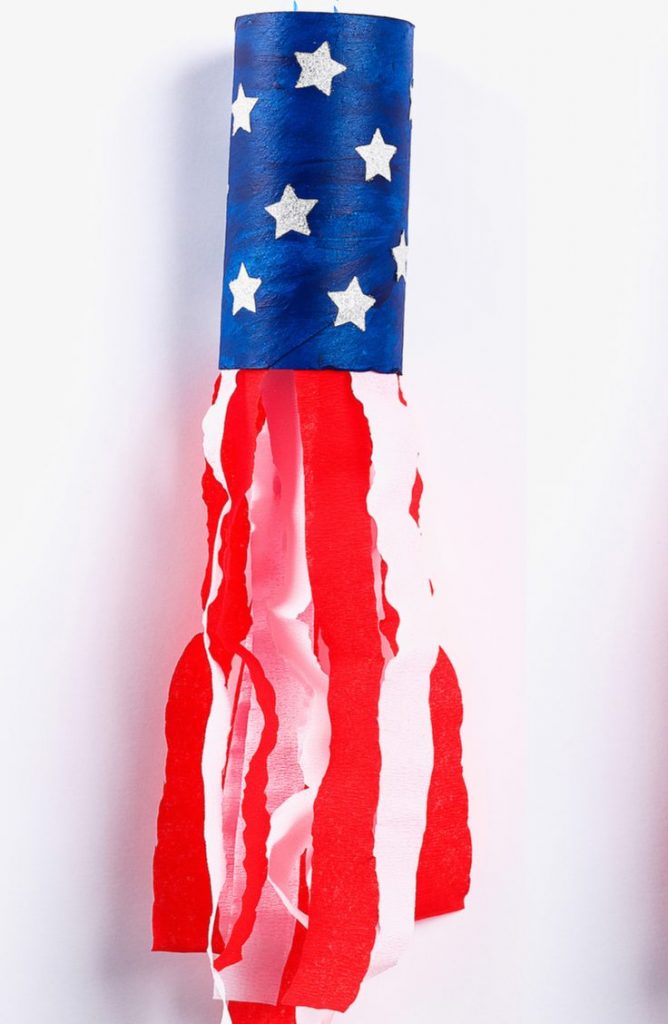 Kids can be tricky customers. Keeping them entertained can be hard work, so it's a good idea to be prepared. Yes, you've probably got fireworks on the agenda, but those work best when the sun has gone down. So in the mean time, why not have them try making a craft! Using some toilet paper rolls, paint, crepe paper, and glue you can create these darling windsocks. Just follow the photo tutorial below and have some fun!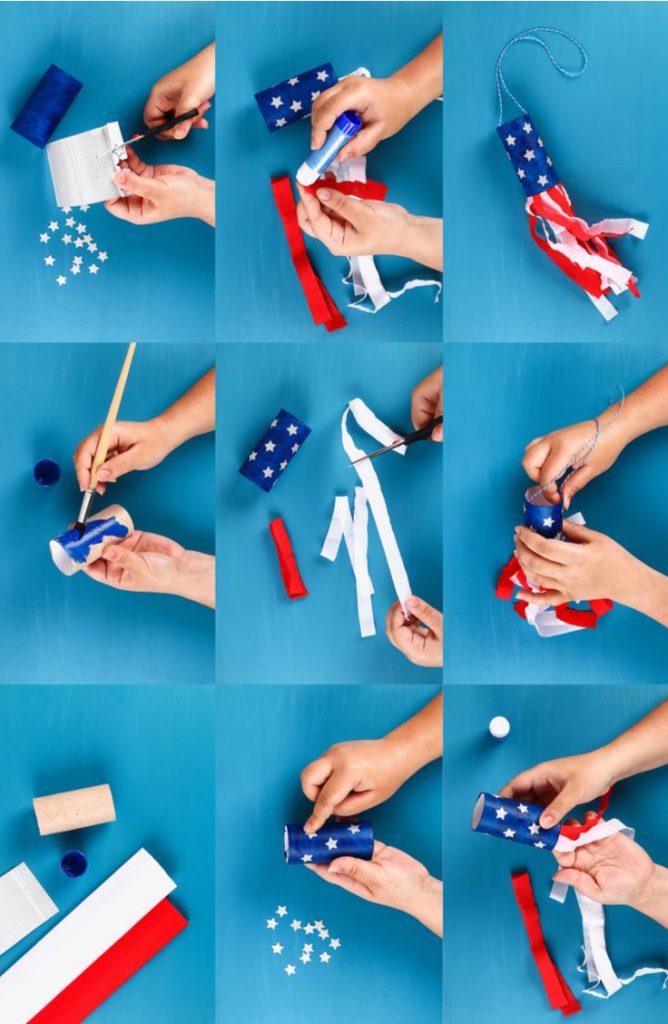 Patriotic Party Ideas: Games
When it comes to entertaining the rest of the crew, it's time to break out the backyard games! Try some of these suggestions for a guaranteed good time. You can play most of these games without purchasing excess materials, but we would highly recommend yard yahtzee! It's just a lot of fun for everyone regardless of their ability level.
Patriotic Party Ideas: Printables
If you're serious about having a patriotic party and love DIY, then printables are for you! From banners and bunting to drink wraps and signs, printables can take any generic party and make it unique. Etsy is home to some fabulous bundles that you can purchase and print at home! This one is a favorite. So grab your bundle, print it up, and get decorating!