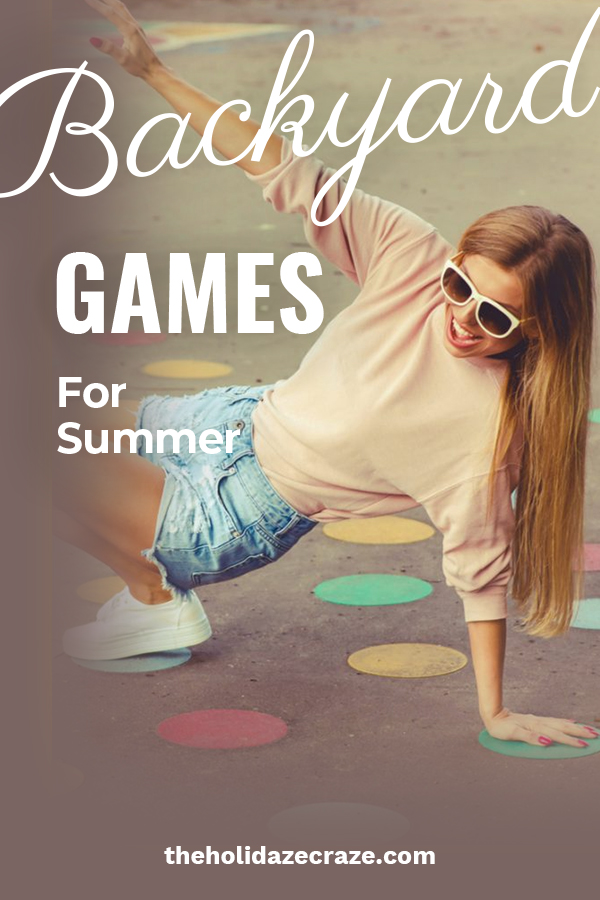 The countdown is almost over in our neck of the woods, which means that summer has officially arrived! With the arrival of summer, it's time to get out of the house and soak up some sunshine. One of the best ways to do that is to play some backyard games! Not only will they get your kids off the couch, but it will help build memories for everyone involved.
Backyard Games For Summer
Game 01: Backyard Twister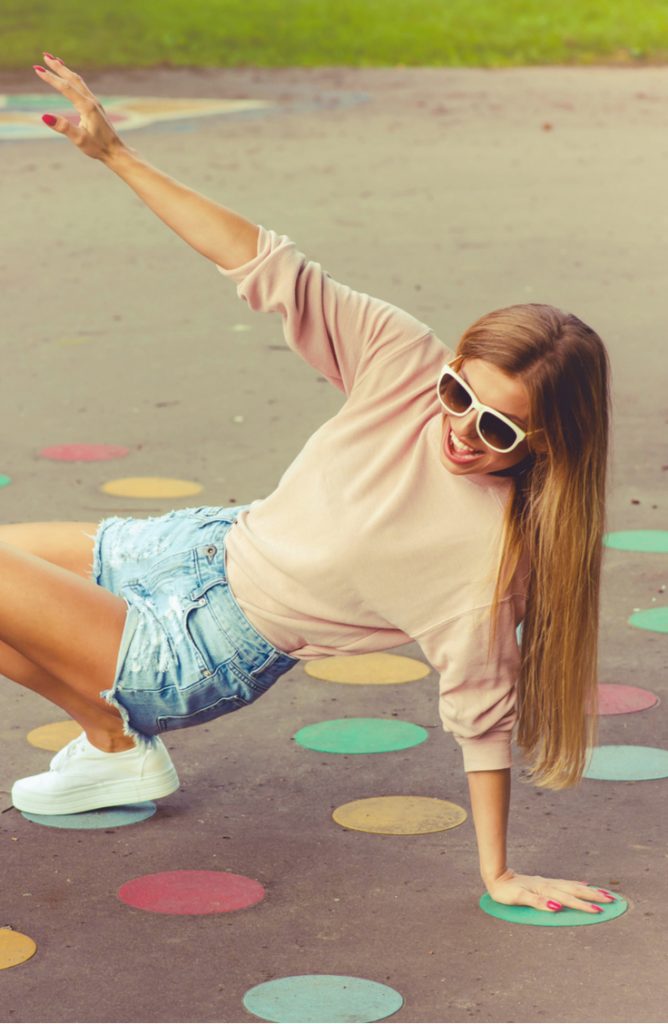 This game is easy to adapt to whatever type of backyard set up you've got. You can either spray paint circles on the lawn or use side-walk chalk on the patio. Either way, all you need to top it off is a spinner that you can download here.
Game 02: Lawn Jenga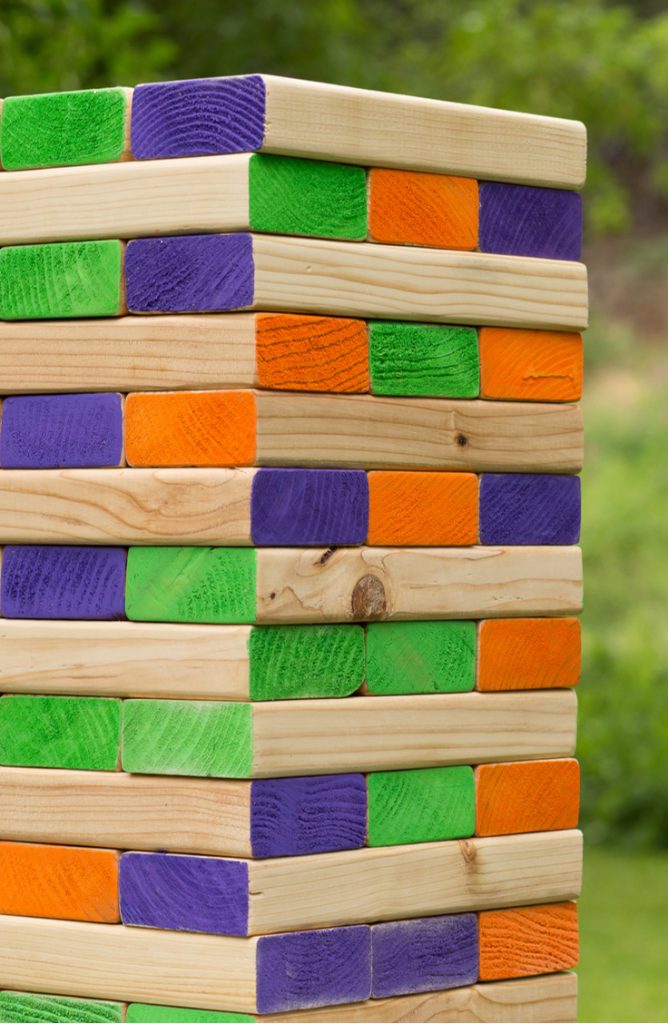 This is a great game for those young and old and doesn't require a whole lot of flexibility! The great part about Lawn Jenga is that anyone can play and while the blocks are a whole lot bigger, the strategy is about the same.
Game 03: Giant Dominoes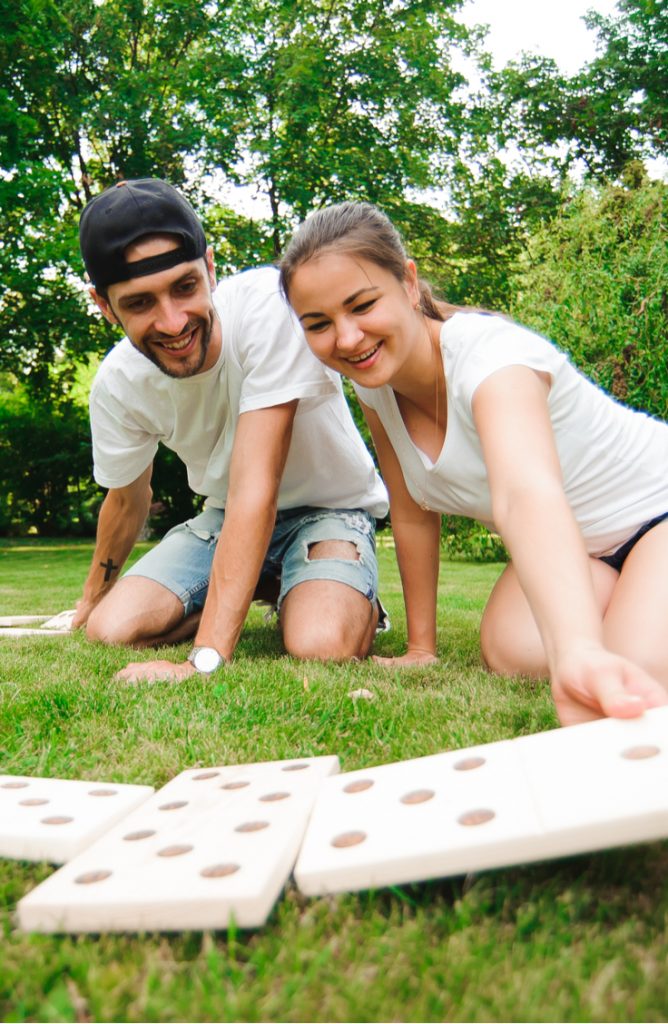 Okay, let's be honest, as kids, we didn't use these in the traditional sense. But whether you're playing the actual game or setting up tricks to watch them fall down, this is guaranteed to be a good time. Get yours here!
Game 04: Cornhole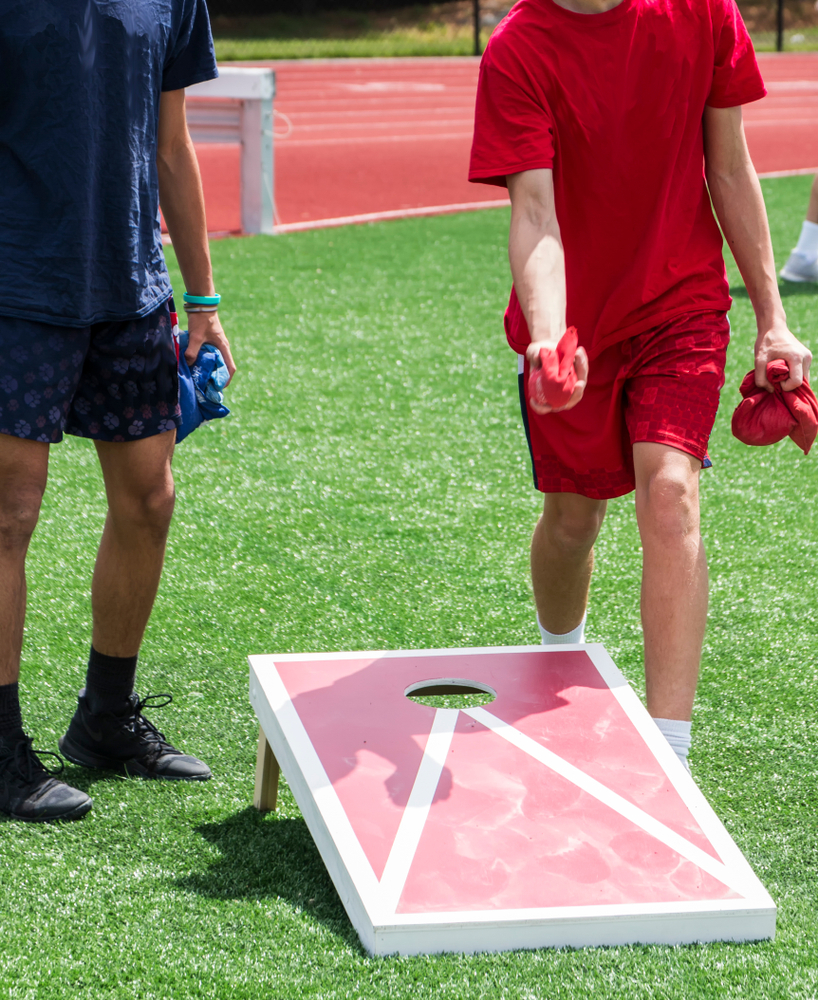 This game is definitely a favorite of my in-laws. If the weather is nice, cornhole is out and there is typically betting going on. The great part about this game is that it requires skill, but it isn't impossible to master. From little kids to big kids, it's a game that continues to be entertaining and fun for the whole family! Get your set here.
Game 05: Giant Connect Four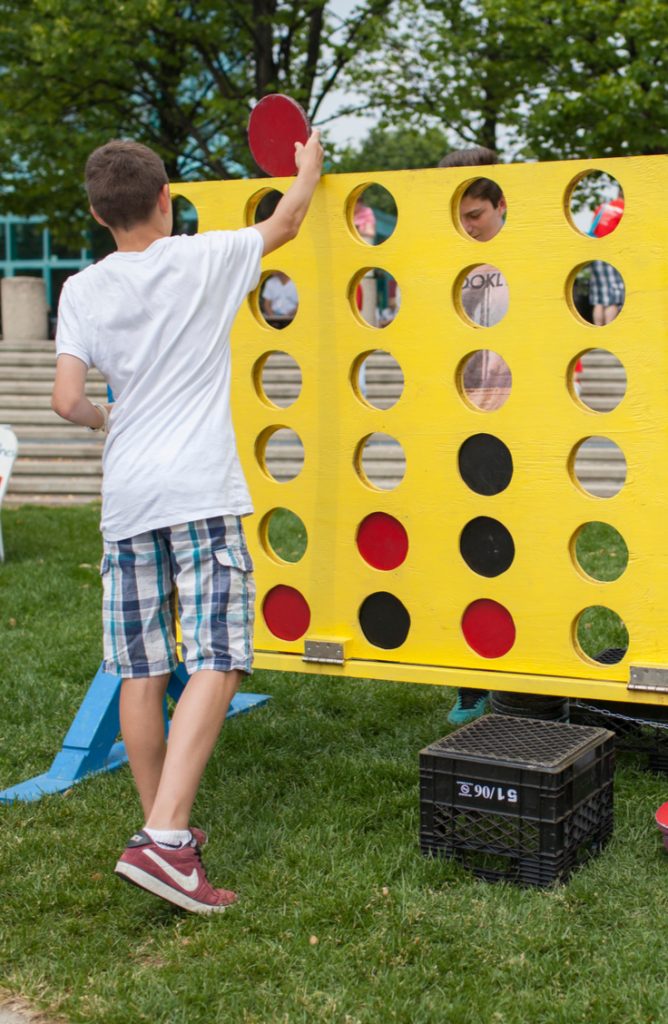 Are you sensing a trend? Because when it comes to backyard games, the bigger, the better! This giant Connect Four is great for big and small. It's an awesome throwback to retro games, and it's a great way to introduce classic games to your kids! Get your set here and enjoy playing all summer long.
So, whether you're in it for classic games, or you're looking for something new, try getting out of the house and into the backyard this summer! It will be a great way to build relationships, memories, and work on your tan.