So you're celebrating the impending arrival of a little one? Congratulations! Chances are you're looking for a theme for a shower and you've decided that nothing celebrates the love of a new little baby like Valentine's Day. Well, you're right! If you're looking for some ideas for how to throw a Valentine's Day-themed baby shower, you're in the right place.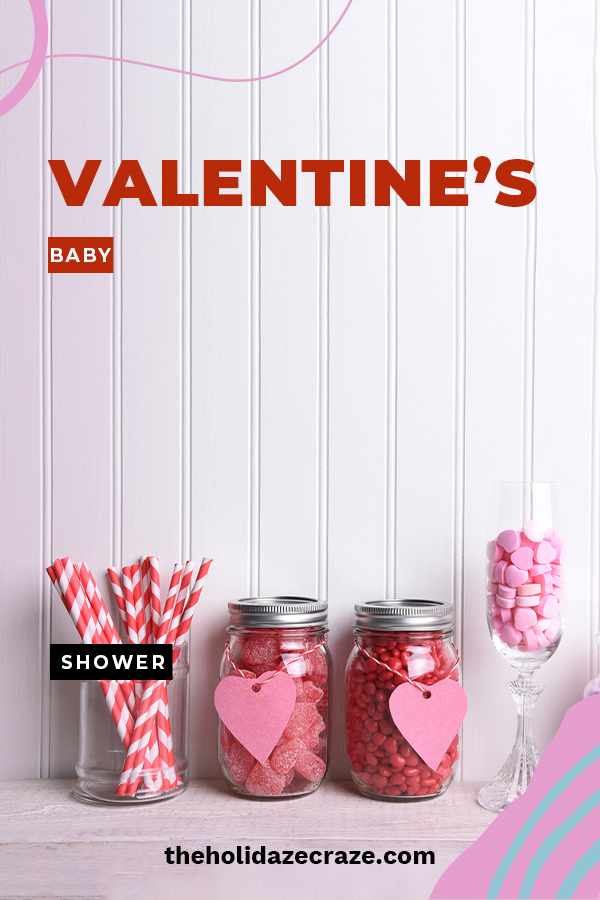 Valentine's Baby Shower Ideas You'll Fall In Love With
Valentine's Baby Shower Idea 01: Invitations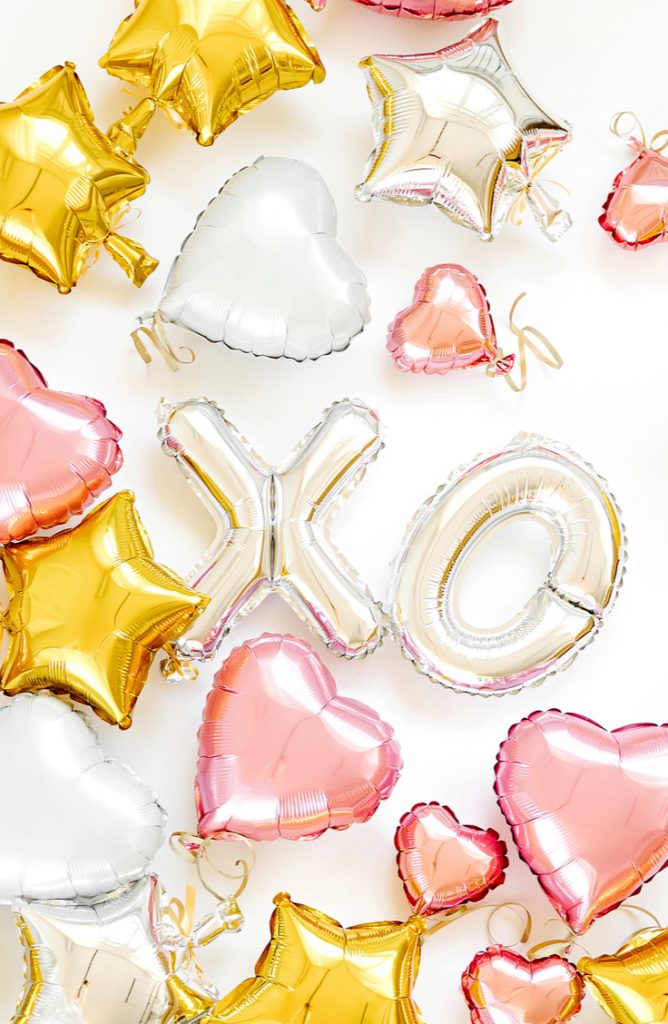 Just because Valentine's Day is your theme, you don't have to cover everything with pink and red hearts. Rather than relying on those standbys, head on over to Minted and create something unique. Don't be afraid to play with the color palette and sprinkle in an accent color like yellow or gold. Playoff traditional Valentine's phrases by saying something like:
"Our little *sweetheart* is on the way, join us as we celebrate before the big day"
"Chocolate, Flowers, Kisses so sweet, there is a baby on the way that we can't wait to meet!"
Valentine's Baby Shower Idea 02: Decorations
Don't let yourself get boxed in when it comes to decorations. Yes, hearts are an obvious choice as a base, but you don't have to stick with red and pink. Instead, try out a few well-placed garlands like these gold hearts or these multicolored heart garlands. Add in a well-placed balloon garland with some fresh flowers and you're in business. You can accessorize your food table with something like these darling planters that spell out "love" or add a dash of whimsy with patterned straws like these. Try sticking with basic white for your dishes and cutlery and allowing the pops of color to come from things like your napkins, table runners, and glasses.
Valentine's Baby Shower Idea 03: Sweet Desserts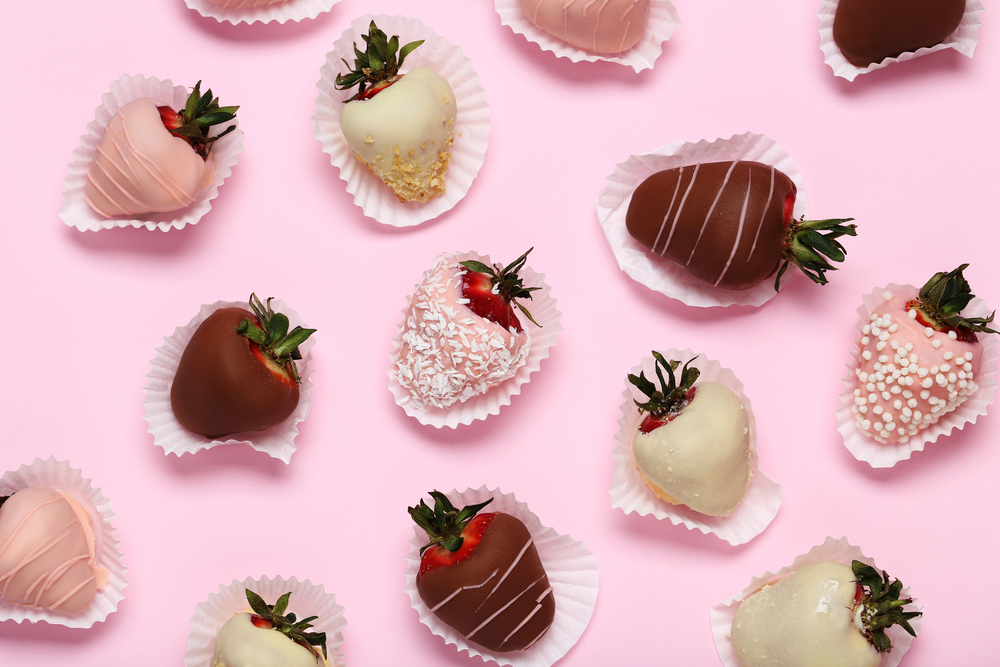 If you're going to go Valentine's Day, you've really got to commit and just do the dessert thing. Try pairing the sweet desserts with something softer, like fruit. Chocolate covered strawberries are easy to put together and can have a luxurious look. Simply grab some chocolate melts in whatever color you'd like, and dip, drizzle, and roll cartons of strawberries.
Sugar cookies are also a great way to show your support and celebrate. Especially if they are iced with royal icing! Pipe the baby's name (if you know it) on the cookies or leave them generic. Alternate heart cookies with diaper or onesie shaped cookies to keep things focused.
Valentine's Baby Shower Idea 04: Games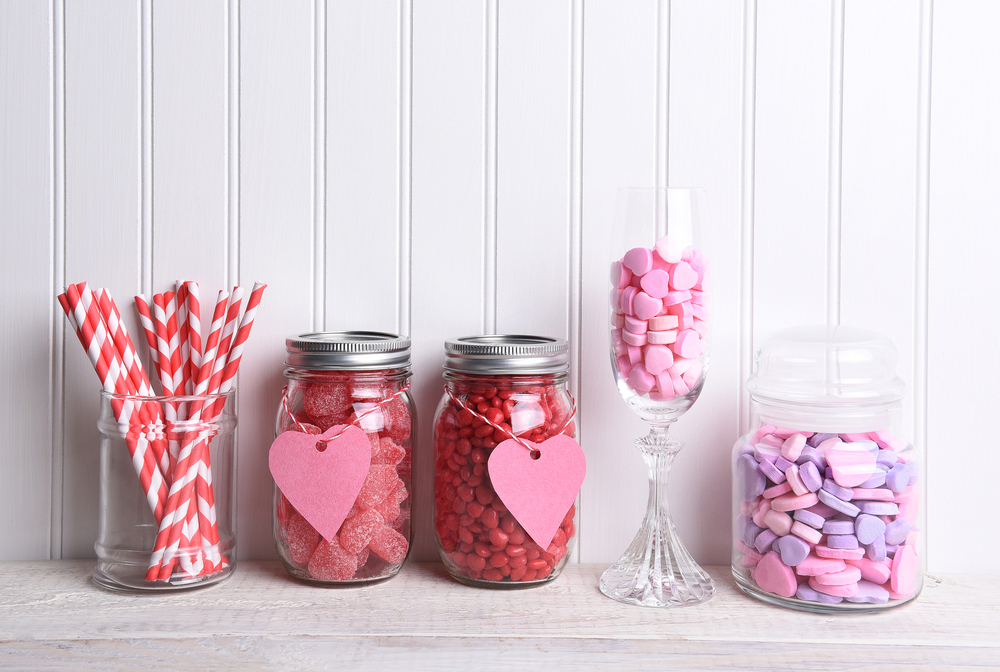 Games are a must at a shower. It keeps people entertained and helps create memorable moments. The easiest game of all is to have candies in a jar and see who can guess the amount. Have guests play "Guess the Flavor" by tasting different chocolates and see who can guess the most!
One of my favorite parts of showers is the ability to get and receive advice. Have guests write a piece of advice or a wish on a heart and place it in a jar for the mom to go through later. You could totally modify this alternative guest book for this purpose.
Valentine's Baby Shower Idea 05: Favors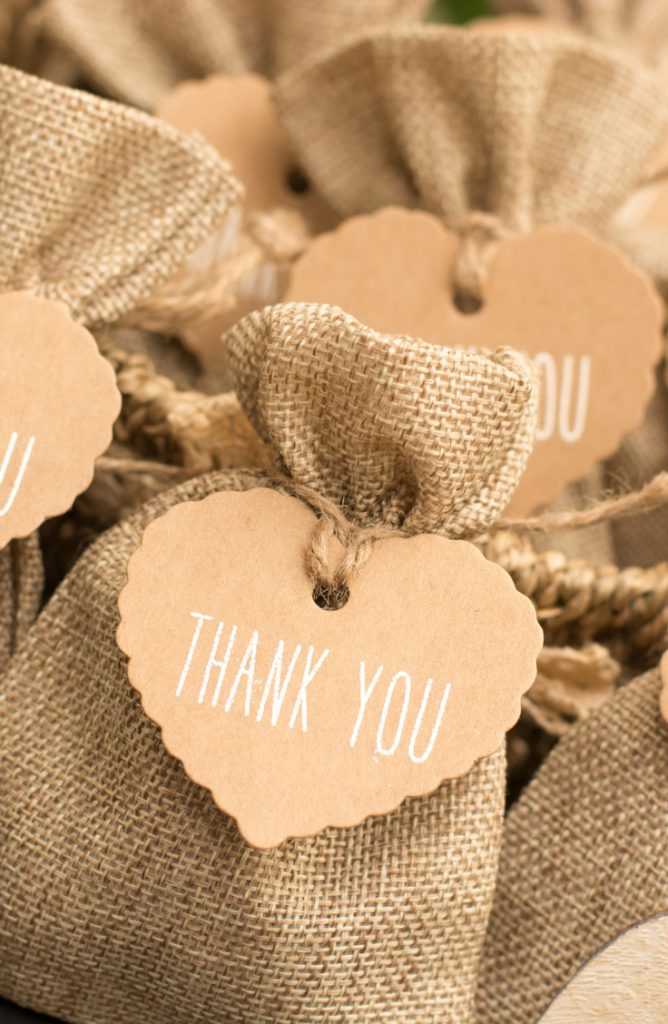 Send guests home with something to remember the day by. You can go the treat route and send them home with "baby kisses" or "sweethearts." Or you can fill the bag with a keepsake like a woven bracelet or charm. You could also send guests home with a tasty cake pop or cookie!
Don't be afraid to look beyond the red hearts when you're planning your Valentine's Day-themed Baby Shower! Use hearts or flowers as a base and run with it. Happy Party Planning!