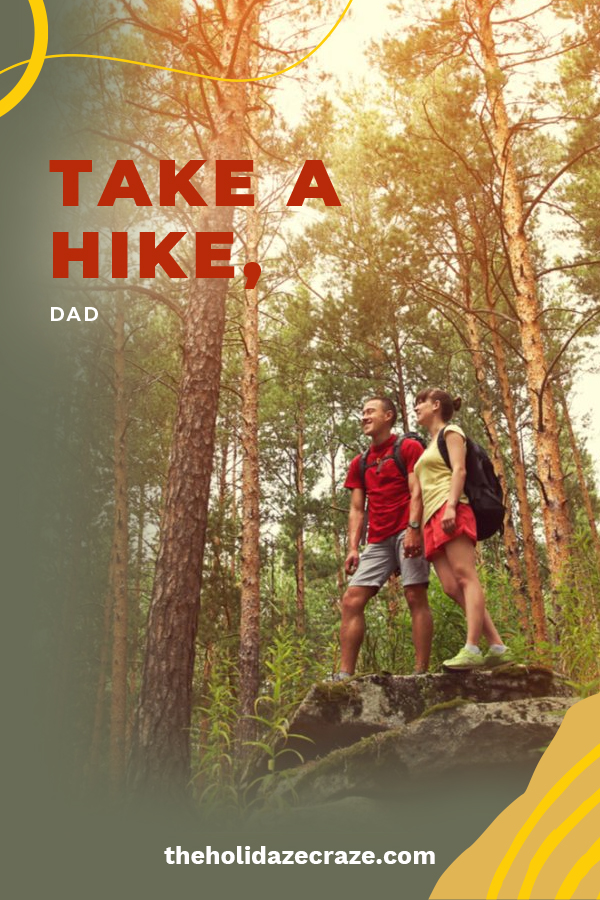 With Father's day just a few weeks away, it's time to start planning how you're going to spoil the dad in your life! This post is specifically aimed at the outdoor enthusiast dad. You know, the one who drags you up mountains just for the view or into the backwoods as part of an adventure. My dad once took the whole family on a vacation to the middle of nowhere all so that we could go on a hike through a cave he had discovered through the internet. It was weird, but I do have to admit, it was also one of the coolest things I've ever done.
As a tribute to my wandering dad, I've put together an outing to celebrate him and his love for Mother Nature. While a gift is great, if you want to create a Father's Day to remember, it's important to pair it with some memories that your dad won't soon forget.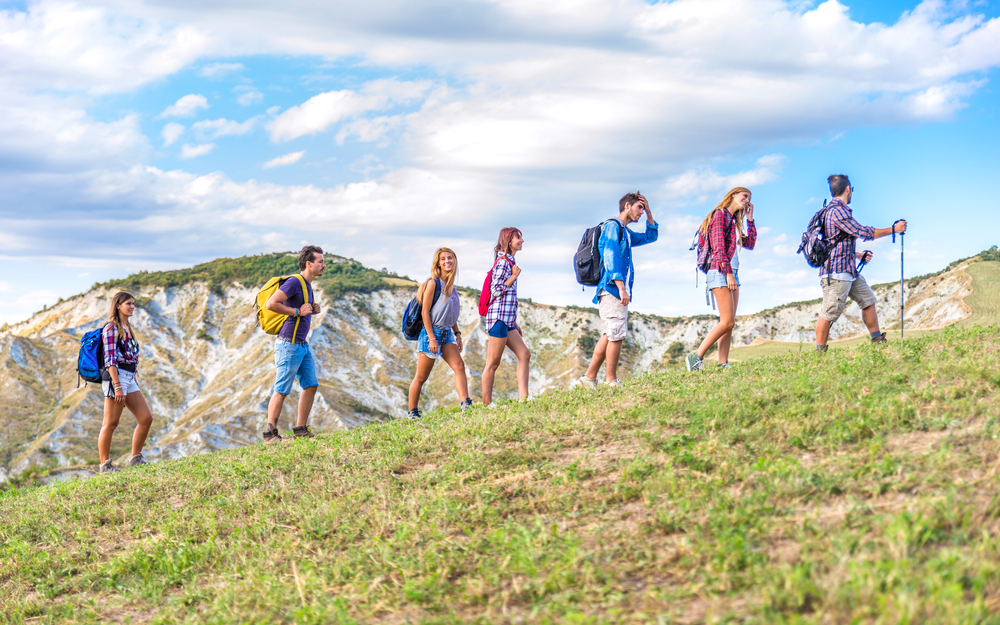 Take A Hike, Dad
Idea 01: Matching Shirts
One of the best ways to celebrate your dad's love of the outdoors is for everyone to get in on the fun! There really isn't a better way than matching outfits. Coordinating shirts make for great photos! Not to mention that they also serve as a great way to celebrate your dad. Grab some fabulous "Take a Hike" shirts here in a few different styles.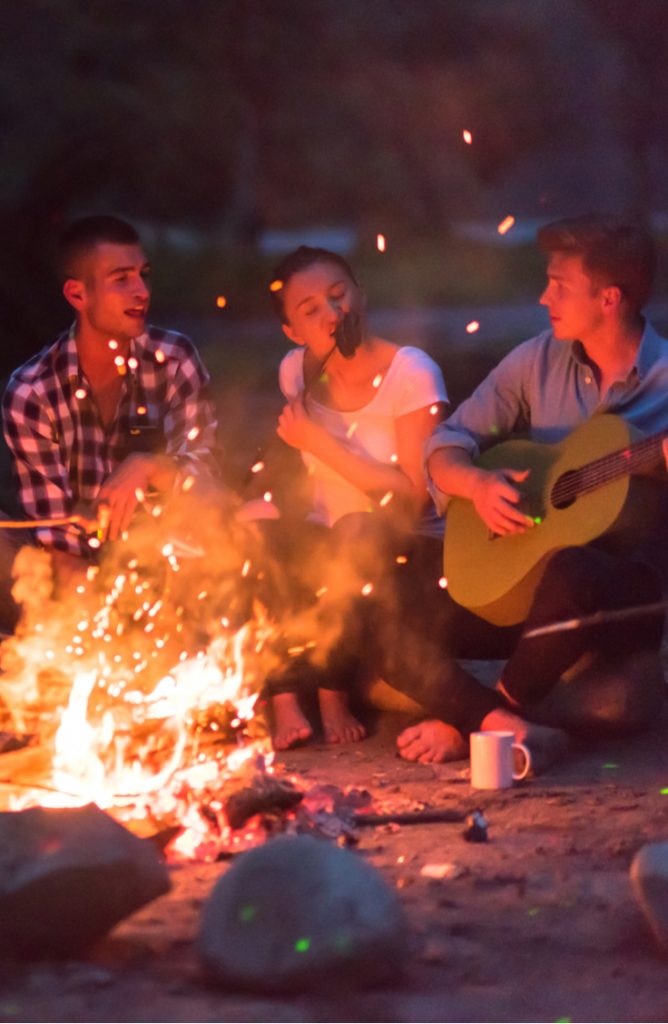 Idea 02: Make It A Night Out
Once you have your shirts, it's time for step 2. Begin by planning a day hike that culminates in a night under the stars. Take it a step further and plan to take along some tin-foil dinners that you can cook when you get to your destination. Have someone bring music. Another person brings the ingredients for s'mores. Then all you need is your family, some firelight, and nature to feed your Dad's soul.
Foil Pack Chicken Nachos
Ingredients:
1 bag tortilla chips
1/2 c. red enchilada sauce
1 can chopped fire-roasted tomatoes, drained
1 c. black beans, rinsed and drained
2 c. shredded rotisserie chicken
1 1/2 c. shredded cheddar cheese
1 1/2 c. shredded Monterrey Jack
Process:
Begin by mixing your chicken, sauce, tomatoes, and black beans together in a bowl until well combined. Then, divide your tortilla chips up between four large pieces of foil. Next, top with the chicken mixture before adding the cheese. Last, fold into sealed packets.
When you're ready to cook, get your fire nice and hot! All you need to do is put the packets in the fire for about 15 minutes until the mixture is warmed through. Serve with sour cream if desired.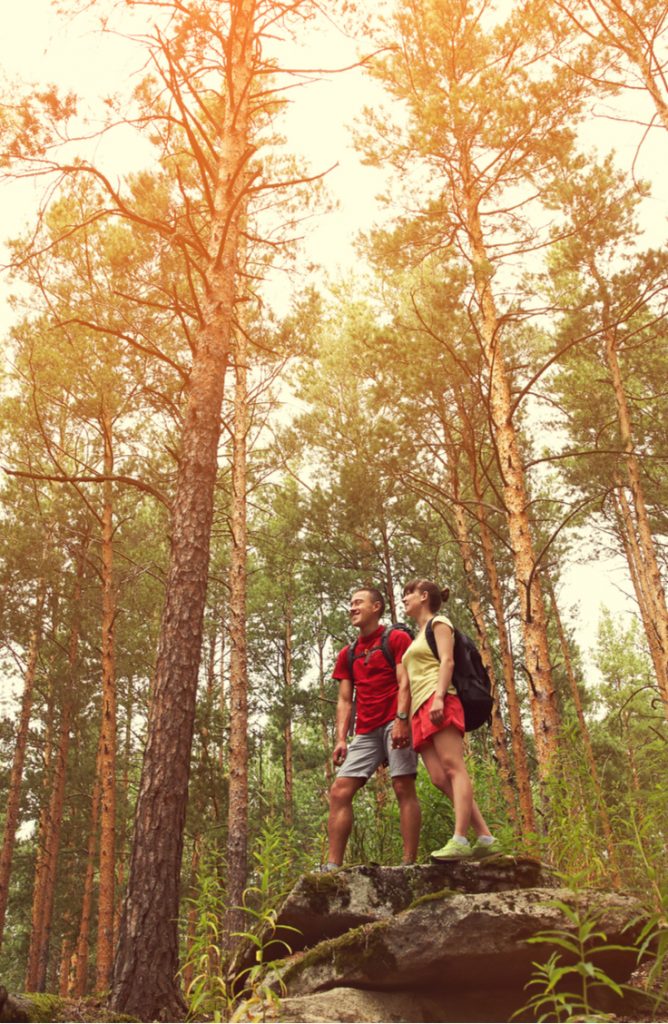 Idea 03: Create A Keepsake
To top off your day out, give your dad something to remember the day by. You can snag a sign that says "Go Take a Hike" here. Or you can go for something a little more sentimental like, "The Mountains are calling and I must go" (get it here). Either way, these should help your dad remember one amazing Father's Day for years to come!
Now get on out there and enjoy some Mother Nature with your one and only Dad. Happy Father's Day!