It's highly likely that this summer will be much different than any other due to the pandemic. In my neighborhood, pools will probably stay closed as will splash pads. Which means that I'm going to have to find a new way to entertain my kids during the summer months. This all got me thinking, why not brighten up the neighborhood by creating some awesome sidewalk chalk art on sidewalks and driveways? This is a great idea for keeping kids and teens busy and help them share some sunshine.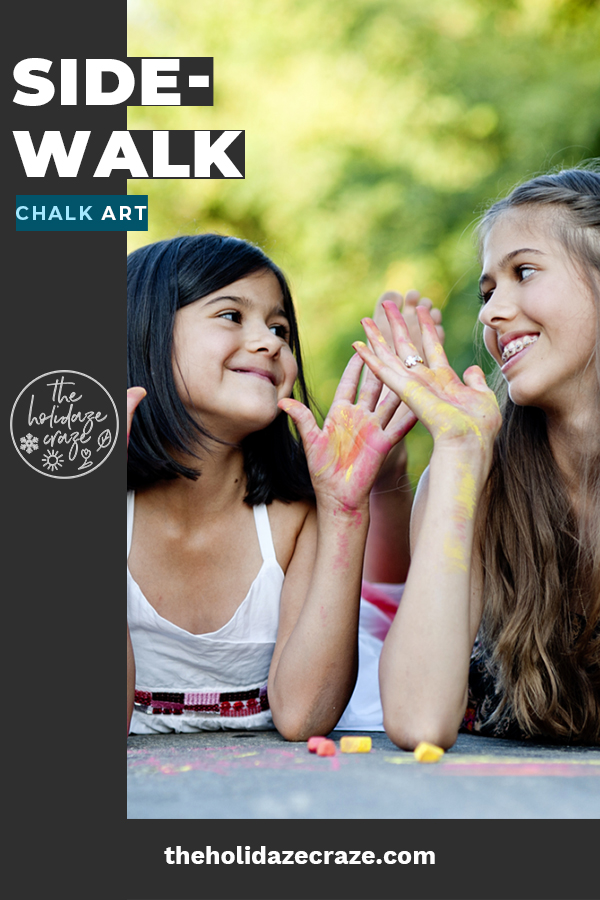 Sidewalk Chalk Art Ideas For Kids
Kids are an inexhaustible source of energy and sunshine most of the time, which makes them fabulous artists! Why not grab a deluxe set of sidewalk chalk like this to get you started? Then you've got a few options: let the kids go crazy or give them some tasks.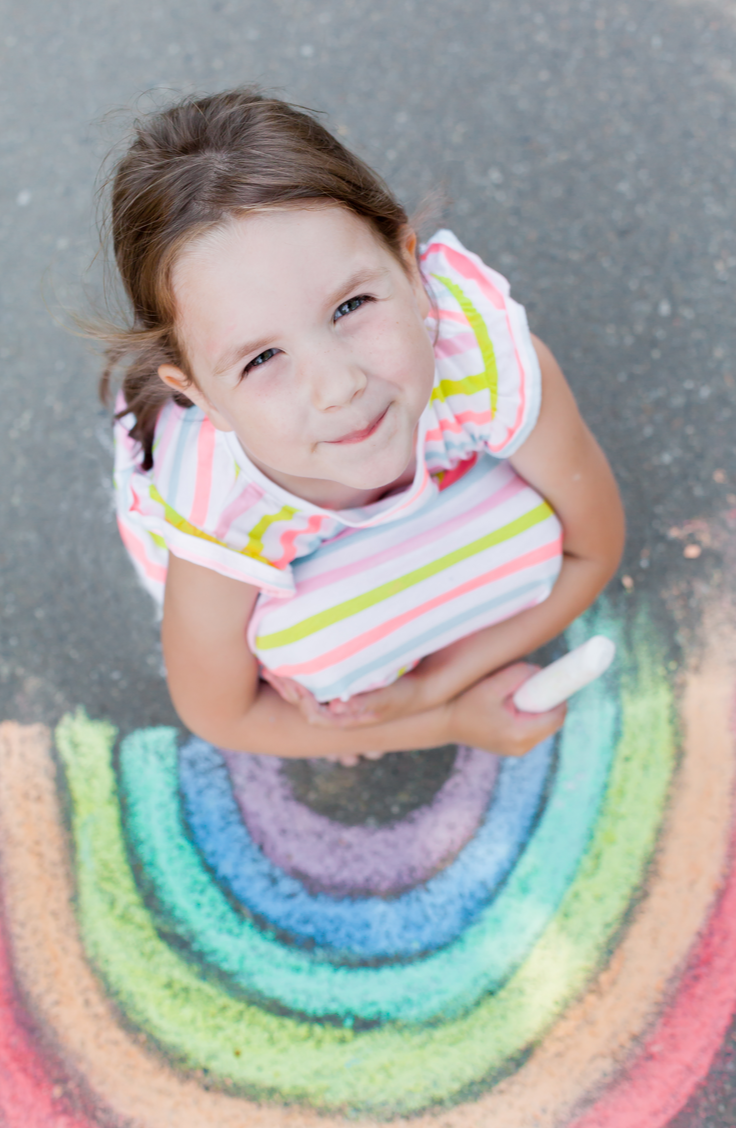 You could have them create a sidewalk "board game" for people walking by to play. Think hopscotch meets chutes and ladders! My daughters invented a game that incorporated "I Spy" for those passing our home which brought smiles to quite a few neighbors.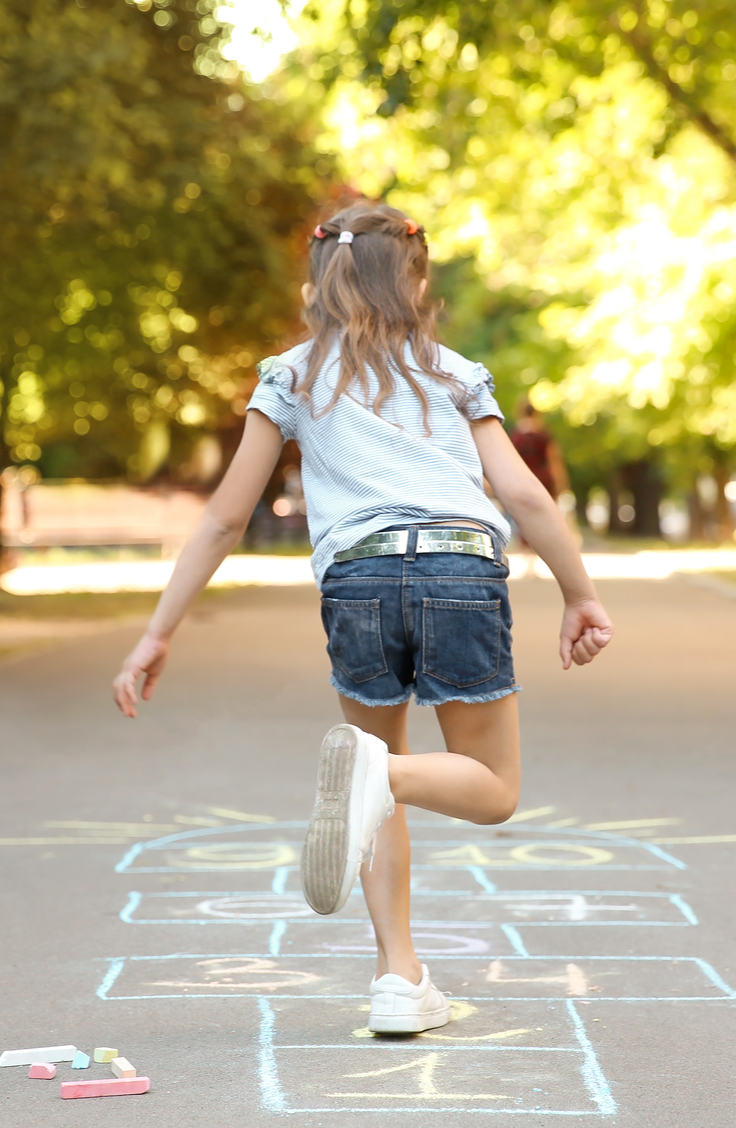 If you don't want to use sidewalk chalk, try making some sidewalk "paint." First, to make sidewalk "paint," mix equal parts water with cornstarch and add some food coloring until you achieve the brightness you're looking for. Then place the colors in containers (muffin tins like this work great) and give the kids some paint brushes. Lastly, let them create!
Sidewalk Chalk Art Ideas For Teens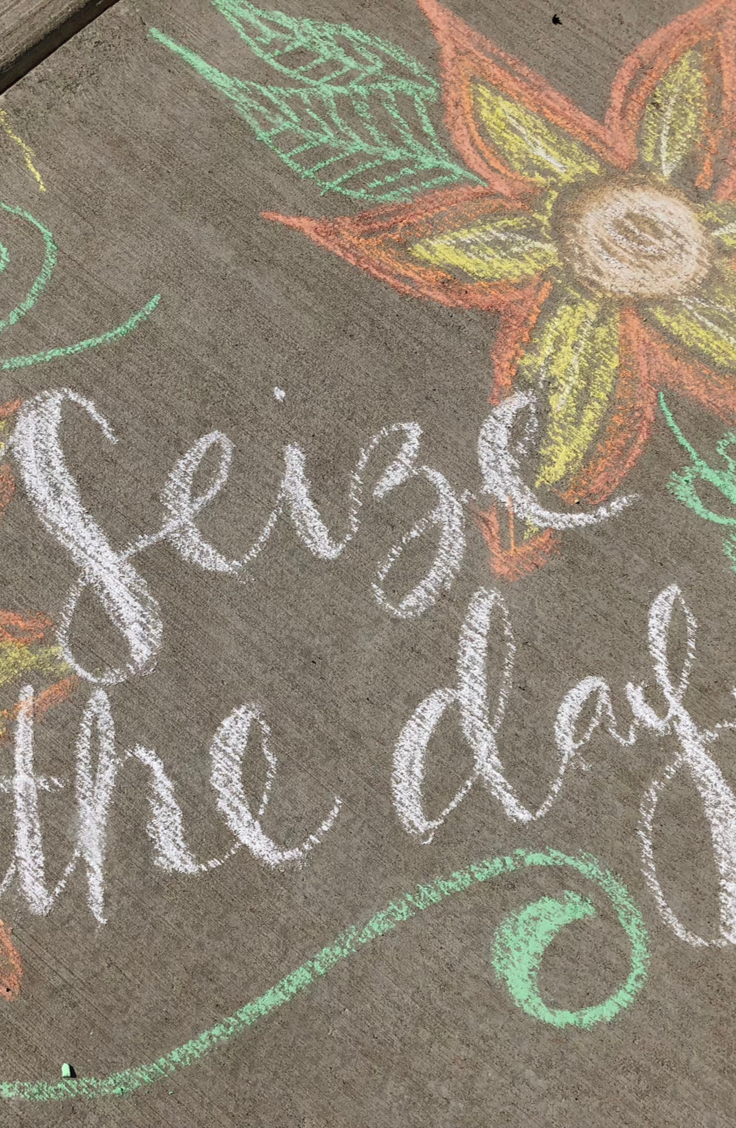 If your crew is compromised of teenagers, then there are some awesome ideas to get them involved. Why not ask them to write some inspiring messages to passersby? Or they could recreate master works of art! Alternatively, you could have them compete against their friends for the best squares by posting their finished works on social media.
Another option is to set a goal for "tagging" the town with positivity! Grab a set like this and get your teen outdoors. While they are enjoying some fresh air, they can also focus on a positive mindset.
Sidewalk Chalk Art Ideas For Driveways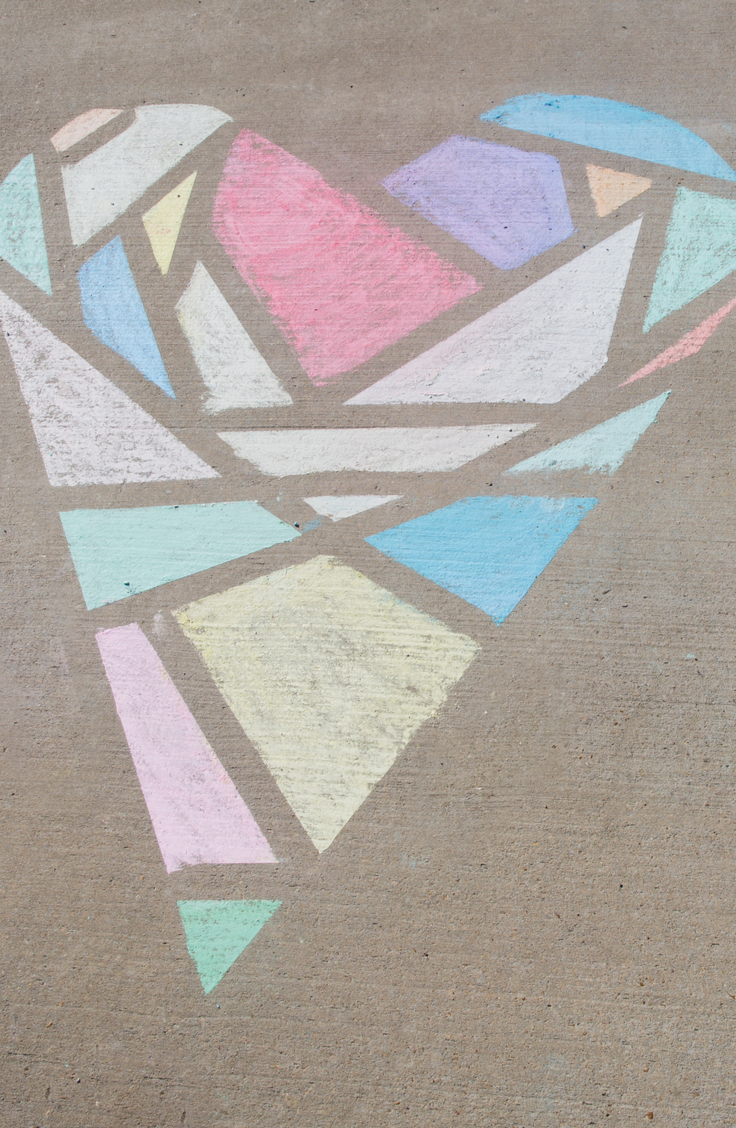 If you've got a driveway with good concrete, there are so many ideas out there for decorating with sidewalk chalk! One of the hottest trends running around the internet is creating mosaic masterpieces with tape. Using a good masking tape, outline your design. Then break it up with different lengths of tape to create the mosaic effect! Add in some positive quotes and you're well on your way to the driveway of all driveways.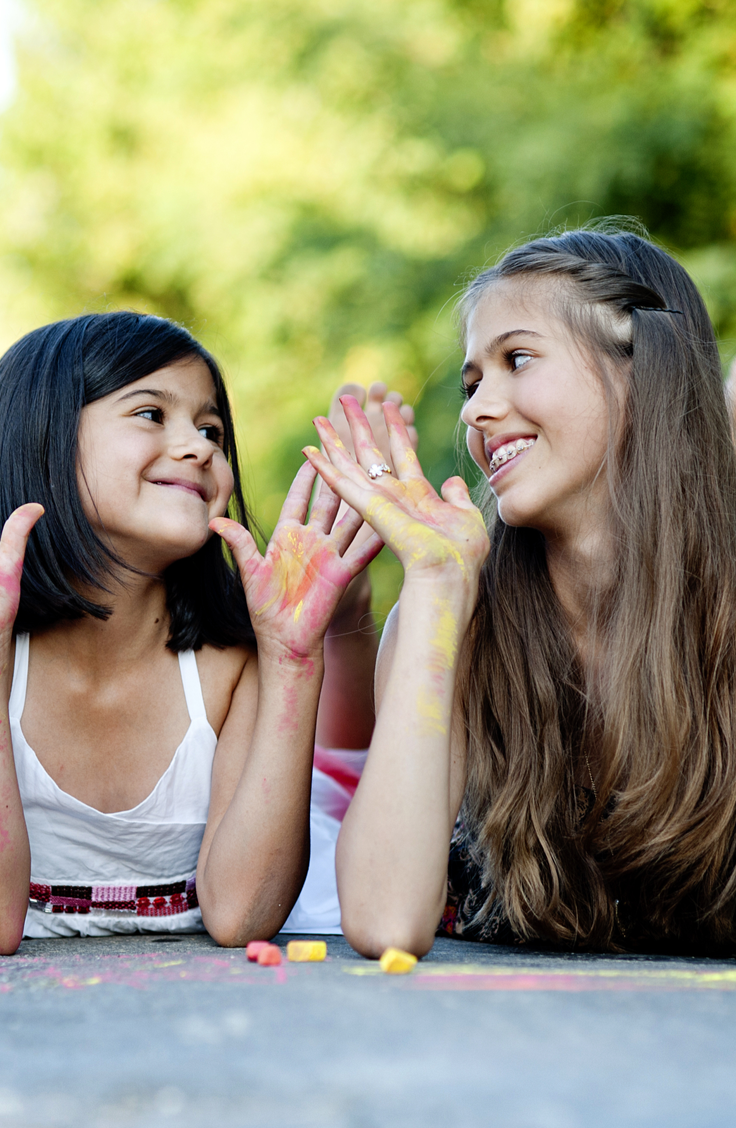 At the end of the day, getting your kids outside to create some masterpieces is more about creating memories than anything else. By working together, being creative, and adding a little bit of sunshine to the world, they will make memories and hopefully have fun. Share pics of those works of art on your social media and tag #theHolidazeCrazeBlog so I can see them!