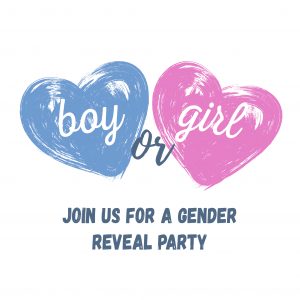 Okay, so I know what you're thinking. Sip and Sees are NOT the same thing as a Gender Reveal Party. But hear me out. While the Sip and See traditionally takes place after the baby is born (allowing for mom and baby to avoid drop ins and for everyone else to oooh and ahhh and the new baby) and a Gender Reveal typically happens while the baby is in utero, I think there's the possibility to combine the two.
Let's face it, there are a lot of social engagements to attend these days. And if you're not a super social person, that can seem overwhelming. So what's a new mom to do? Keep it short, sweet, and low stress. Here's how!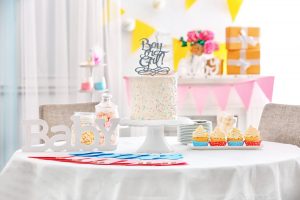 Pick a theme. I like the simple "Sip and See-Girl or Boy?"
Choose your date and time. Keep this at least two weeks after your 20-week ultrasound so you have time to find out the gender. Then pick a time that is good for people to drop in. I'd suggest either a week night from 5-8, allowing for people to stop by on their way home from work, or a Saturday from like 1-3. This allows for people to have their mornings for errands and then the ability to drop by on their way back home or on their way out for the evening.
Get your decor! This is kind of a no brainer. Lots of Pink and lots of Blue. You want to divide the decor equally so as not to give away the answer.
Have a mix of treats available for your guests. Something that is easy to hold in the hand or take on the go works best. You can even forgo the baking (because who has time for that?) and have bowls of snacks and treats that are personalized by these awesome labels.
Have a pitcher or bowl of ice water for your "sips" and cups prefilled with #6.
Purchase some Koolaid in your desired color (pink for girl, blue for boy). The great part about this is that the powder is pretty much white. It only turns a color once you add water. The catch is that you need to add some sugar for it to be palatable. So here's what I suggest: open your packets all into one bowl. Add the required sugar and mix thoroughly. Now here's the part you've got to test out. Depending on the size of your cups, you will need to adjust the amount of powder in the bottom. I'd suggest starting with 2 Tablespoons and working around there. Prefill all your cups with the powder, and have the lids handy. Then, as guests arrive, allow them to fill their cup and "see" what the gender is!