No Halloween party is complete without some fabulous drinks! You can always go the simple route and serve pop, but that's booooooring. And definitely not very Halloween-y. Enter the Potion! Adding in a few simple elements can take your drinks from boooooring to screaming in 3.2 seconds.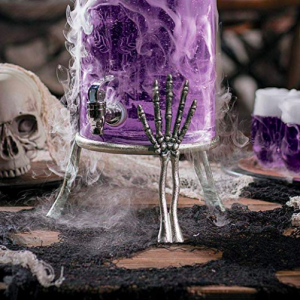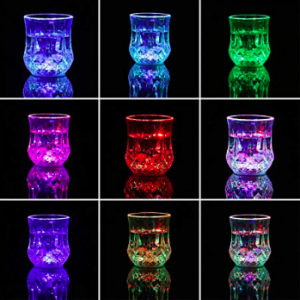 First up, you've got to have the right serveware. A cauldron like this one will make any brew look legitimate. Or you can use this awesome drink stand to take your regular dispenser up a notch.
Next up is drinkware. You can always go the clear cup route, which will make your potion pop, or you can splurge and get these awesome cups that will add a little bit of ambience to your shindig.
Now that you've got some ideas for how to serve your drinks, its time to get to the actual drinks themselves!
Pomegranate Ginger Punch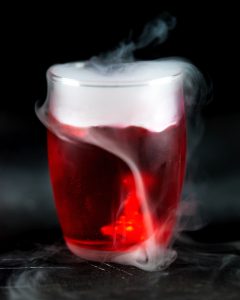 Ingredients:
1 c. cold water
1/4 c. superfine sugar
32 oz pomegranate juice
6 oz. club soda
1/4 c. lime juice
24 oz. ginger ale
Process: In your spooky beverage dispenser, stir together the water, sugar, pomegranate juice, club soda, and lime juice. Chill in a fridge or freezer. Stir in ginger ale just before serving, and add a few chunks of dry ice. Serve!
Halloween Sangria (for the adults)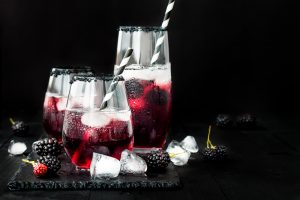 Ingredients:
1 c. whole black grapes
1 c. whole green grapes
2 oranges, sliced in rounds
1 lemon, sliced in rounds
1 lime, sliced in rounds
1 cinnamon stick
1/4 c. brandy
1 bottle fruity red wine
1 can ginger ale
colored sugar for rimming glasses
Process: Wash and pluck stems from grapes. Dry throughly and spread in a layer on a baking sheet to freeze. Freeze for at least two hours. In your spooky pitcher, combine half the orange slices, and the rest of the lime and lemon. Stir in brandy, add cinnamon stick, and slowly pour in wine. Allow to sit for at least two hours if you can't do overnight. Before serving, pour in ginger ale and stir gently. Sugar the rims and fill glasses with frozen grapes and reserved orang slices. Pour in punch and enjoy!
Goosebumps Halloween Punch (for the wee ones)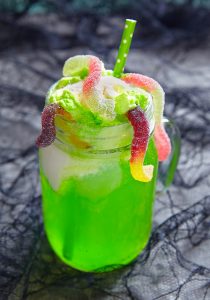 Ingredients:
3 liters Lemon Lime Soda
12 drops green food coloring
1 quart rainbow sherbet
30 gummy worms
Process: Mix the soda and food coloring in a large pitcher. Slowly add in scoops of sherbet (you can choose a different ice cream if you'd like!) until you have a punch of sherbet floating in your soda. Add about 18 of the gummy worms into the soda, reserving the rest as garnishes. Ladle it up and serve with a worm!
And there you have it! Three deliciously spooky potions for your Halloween get together!