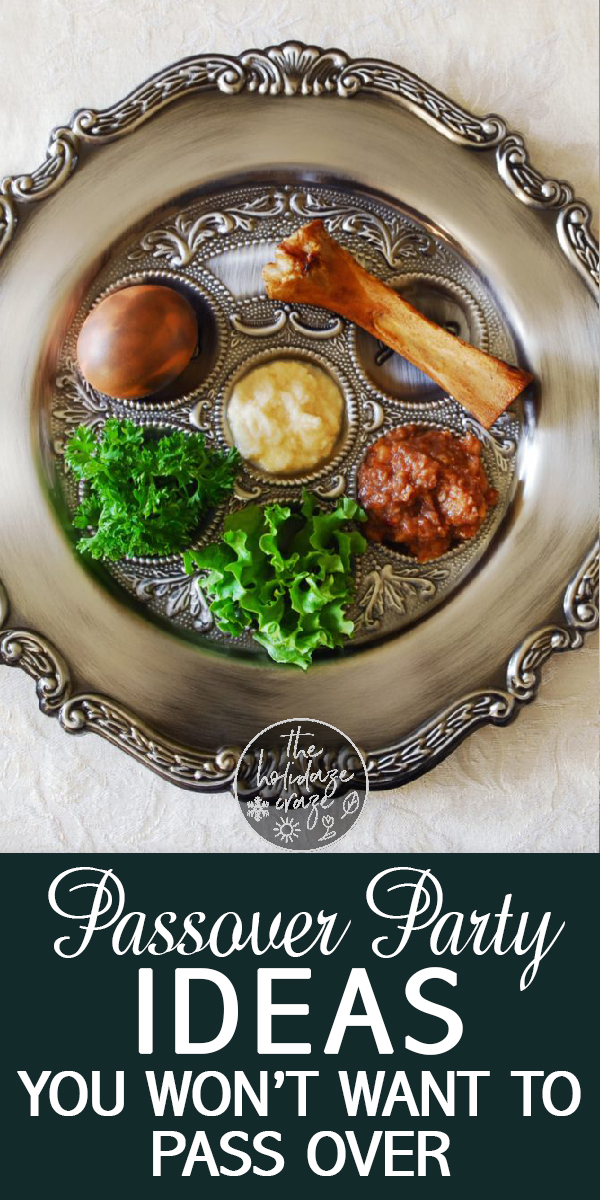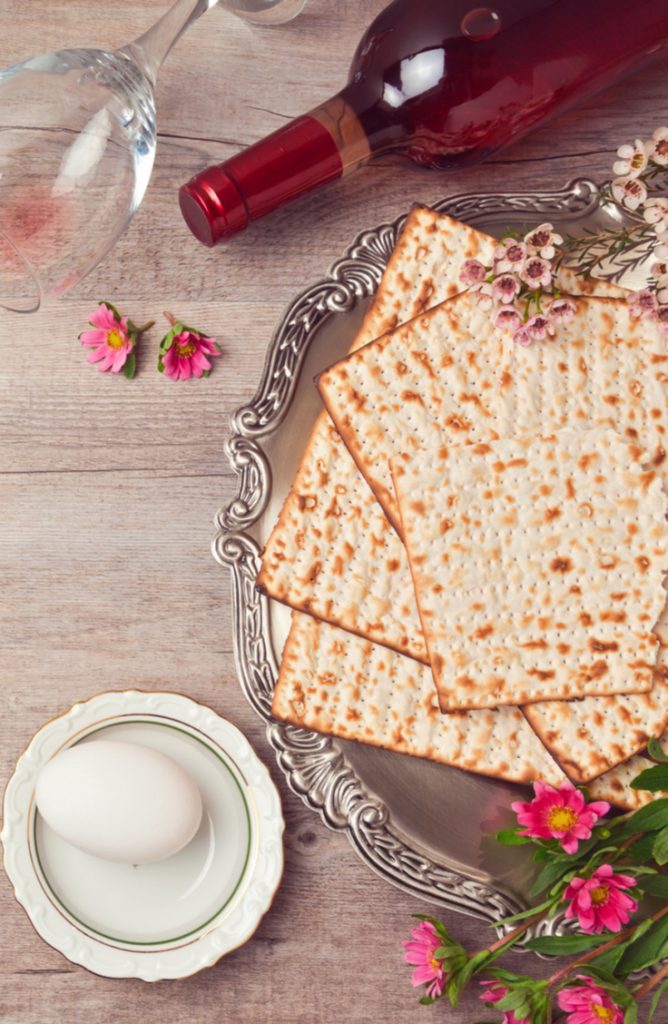 With Passover coming, it's prime time to get ready so you can have the best Passover week. Because this holiday is all about ancient stories, it's a great to incorporate new with the traditional. With that in mind, here are some recipes and ideas to help you celebrate this Holy holiday.
Idea 01: Chocolate Matzo Name Cards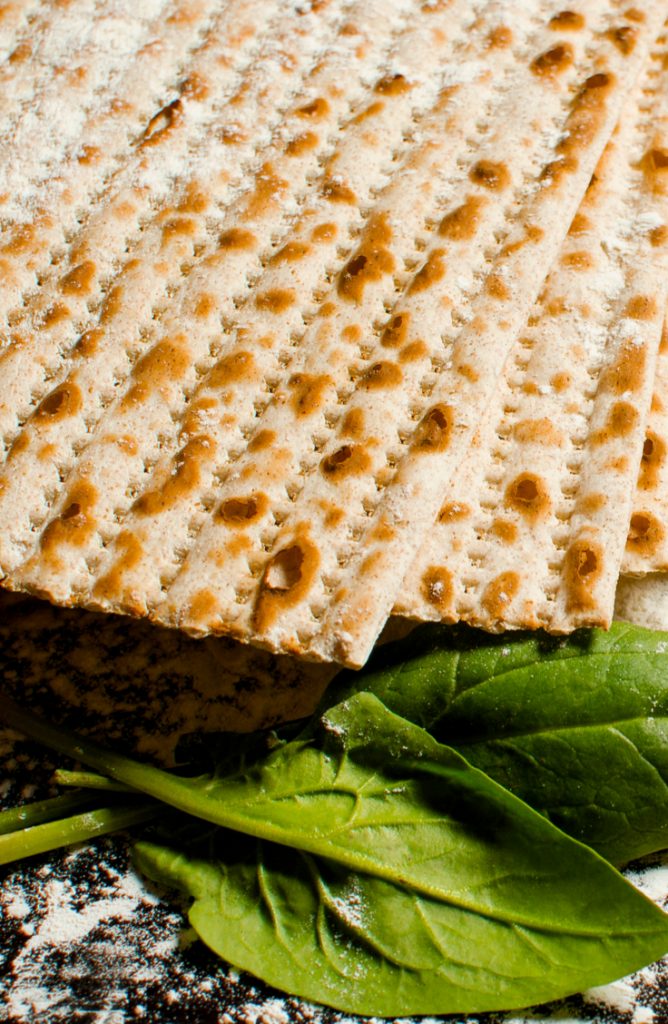 This is a great way to include this holiday staple that's new, creative, and just a hint of sweet.
Ingredients:
Matzo bread for each guest
Chocolate candy melts
Piping bag and small round tip
Process:
This is really easy! Start by melting the chocolate melts in the microwave in 30 second intervals. When you've got the melts liquified, pour the chocolate into your piping bag. Simply pipe your guests names on the Matzo, allow to dry, and tuck into a napkin.
Idea 02: Passover Wine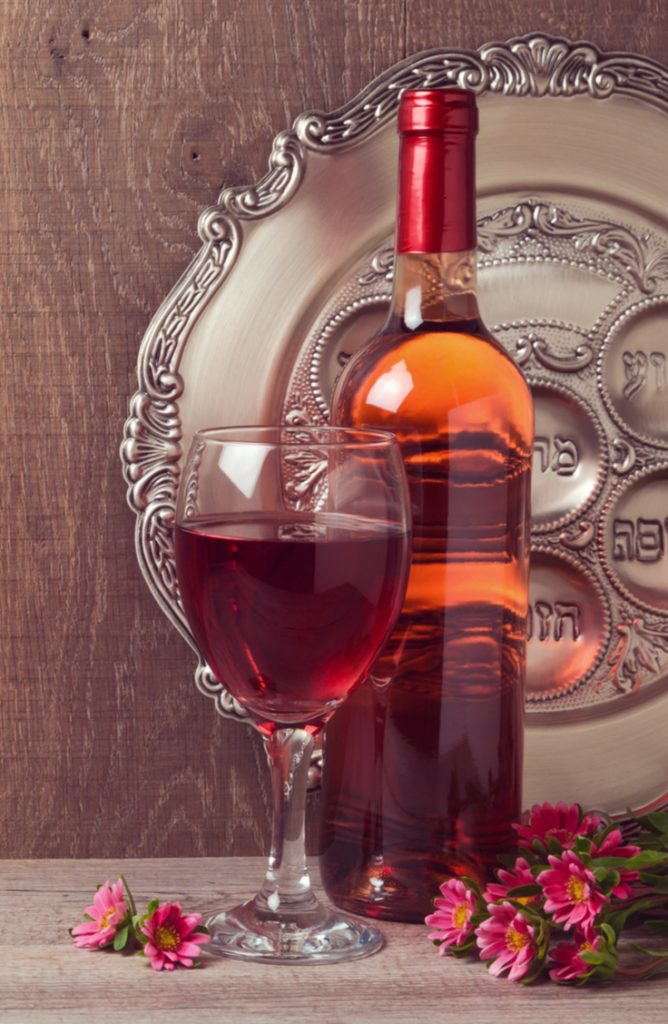 One of the biggest elements of Passover is wine. So it's imperative to have some wine glasses prepped and ready. These are a feminine way to celebrate this religious holiday. Want something more masculine? These are traditional and yet modern.
Idea 03: Seder Plate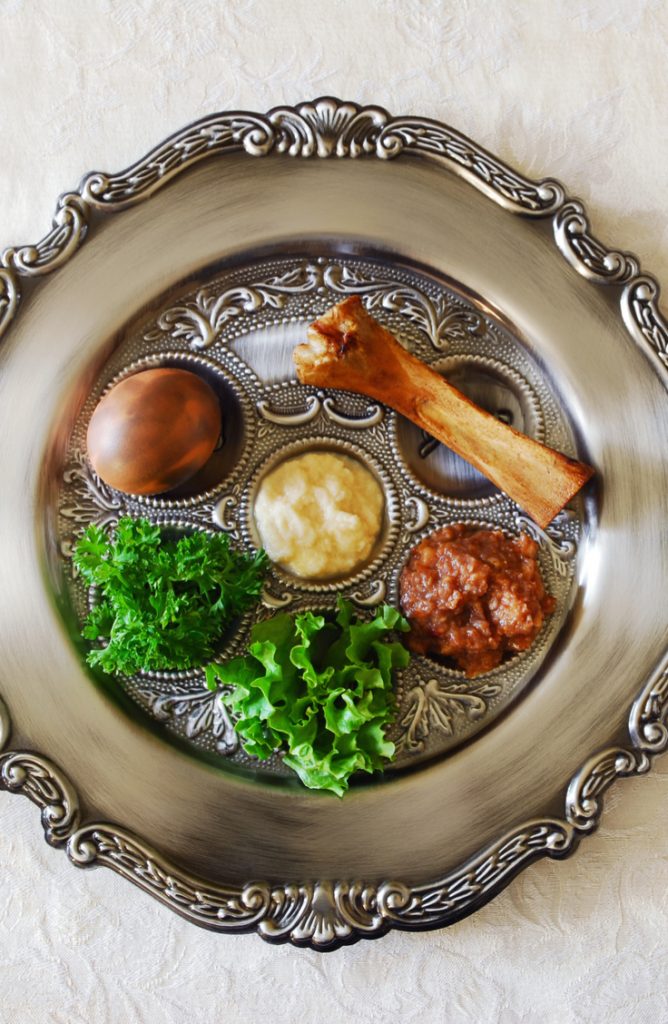 The Seder plate is integral to a proper Passover. Whether you opt for something traditional like this, or something more modern like this, having a Seder plate is an important aspect to Passover.
Idea 04: Matzo House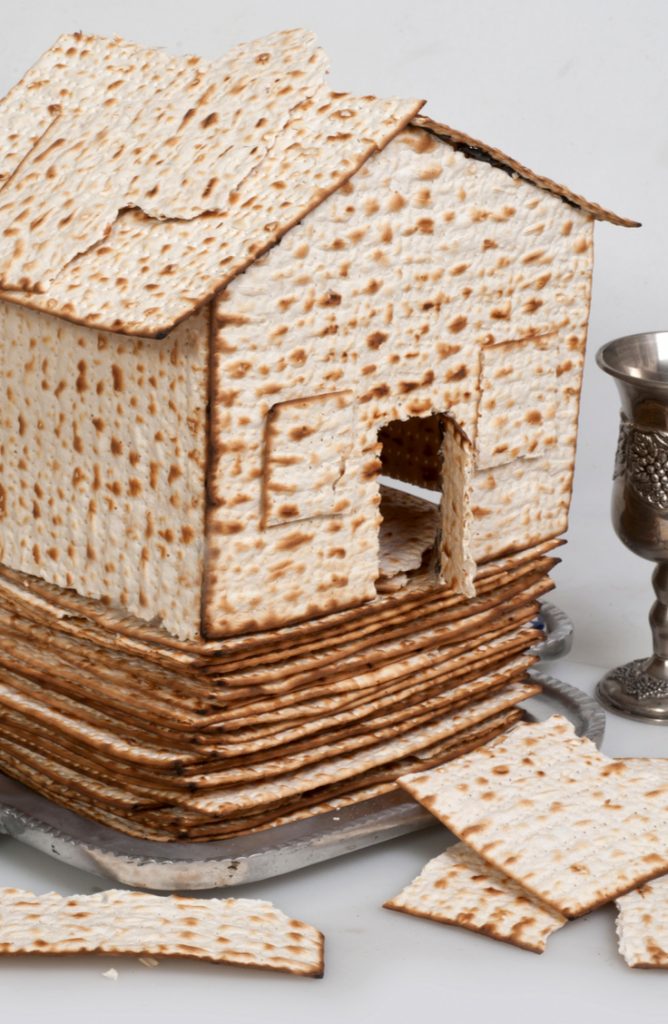 This is a super easy craft and it's easy to add in littles as helpers as well! You can modify for dietary needs, and you can make it using ingredients you have in your kitchen.
Ingredients:
4 matzo sheets
serrated knife
chocolate hazelnut spread
sliced almonds (if desired)
Process:
To make your house, you're going to start with cutting two 4×5 rectangles, two 4×6 rectangles, and two 3 1/2×5 rectangles. That will give you the sides, front and back, and roof of your house.
Next, assemble your house like you would a gingerbread house. Pipe the chocolate hazelnut spread onto the edges of the 4×5 and 4×6 pieces and stick together. Once they are standing (you might want to stabilize them with a can or something), you can add on the roof. Allow this to try for an hour or so. Once the structure is stable, you can start adding in the decorations! Try cutting squares for the door, windows, etc. Use sliced almonds as shingles and adhere with chocolate spread.
Idea 05: Chocolate Brownie Cookies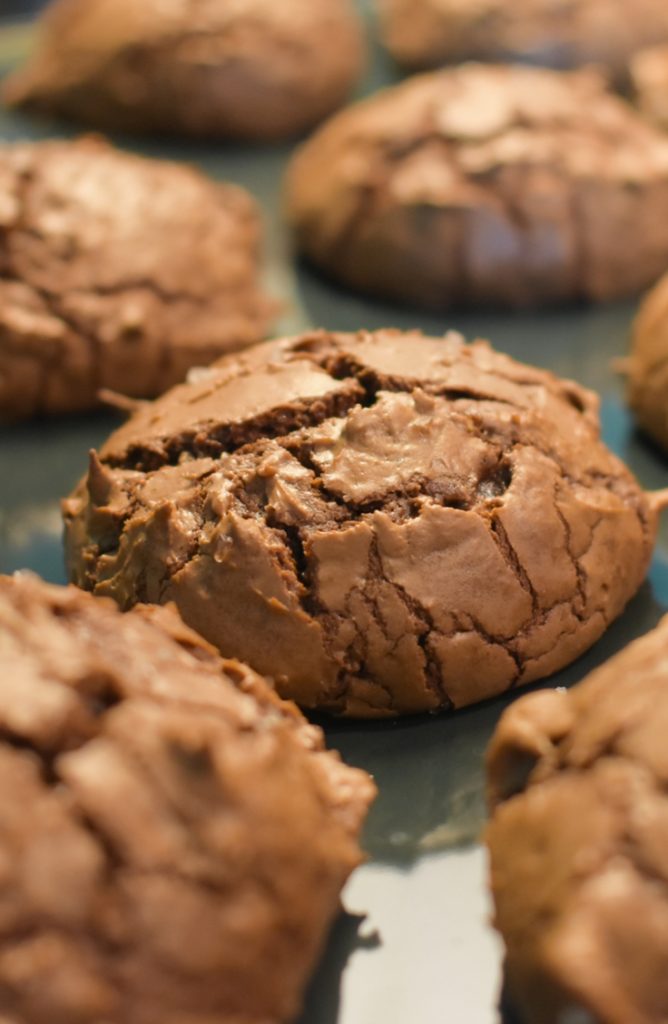 These cookies are sure to be a Passover favorite in no time! You may not be able to dunk them in milk, but they are so chocolately and chewy, no one will mind.
Ingredients:
3 c. gluten-free powdered sugar
3/4 c. unsweetened cocoa powder
1 tsp. kosher salt
2 large egg whites
1 large egg
4 oz. bittersweet chocolate, chopped
3 Tbsp. cacao nibs
Process:
You want to start this recipe by making sure you have your oven racks in the right place: the top 1/3 and bottom 1/3. Once they are in position, get the oven heated to 350F. While the oven is heating, go ahead and whisk powdered sugar, cocoa powder, and salt in a large bowl. IN a separate bowl, whisk your egg whites until they are light and fluffy. you want soft peaks. Once you have soft peaks, gently fold into the cocoa mixture and add in the whisked egg, chocolate, and cacao nibs. Your batter should be light and airy.
Once your batter is done, spoon a tablespoon of batter onto a parchment lined baking sheet. Make sure that cookies are about 2″ apart. When you have your sheets filled, bake them, rotating places once, until the cookies are puffed, cracked, and just set around the edges. This is going to take about 15 minutes.
When the edges are firm, transfer to a baking sheet. They will continue to firm up as they cool, and are promised to be delicious!
Happy Passover!