So Mexican Fiesta parties are all the rage in May, but what about throwing a Mexican Fiesta party in the fall? It's the perfect time to bring out the bright colors and host a party with a caliente spirit! Here are some amazing Mexican Fiesta party ideas!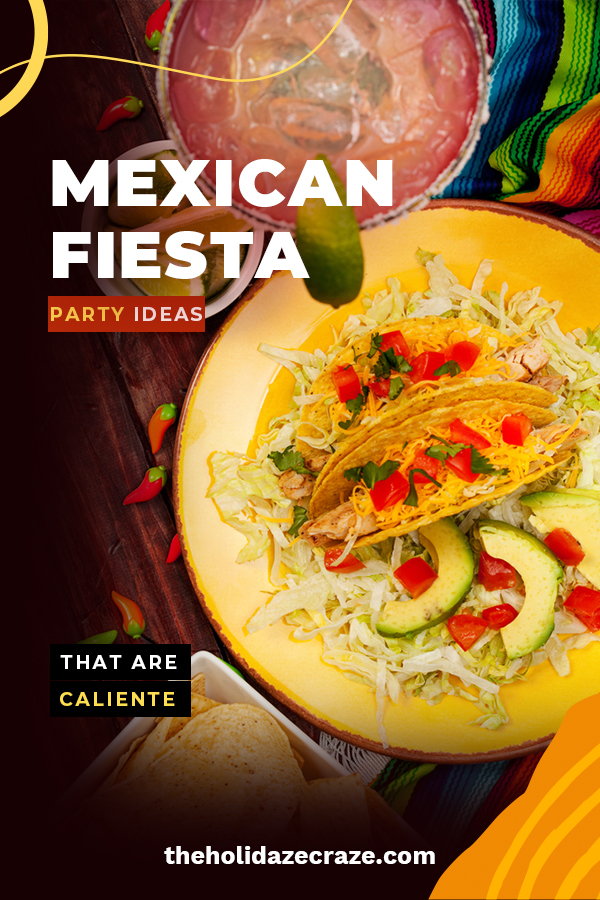 Mexican Fiesta Party Ideas That Are Caliente
Idea 01: Bold Colors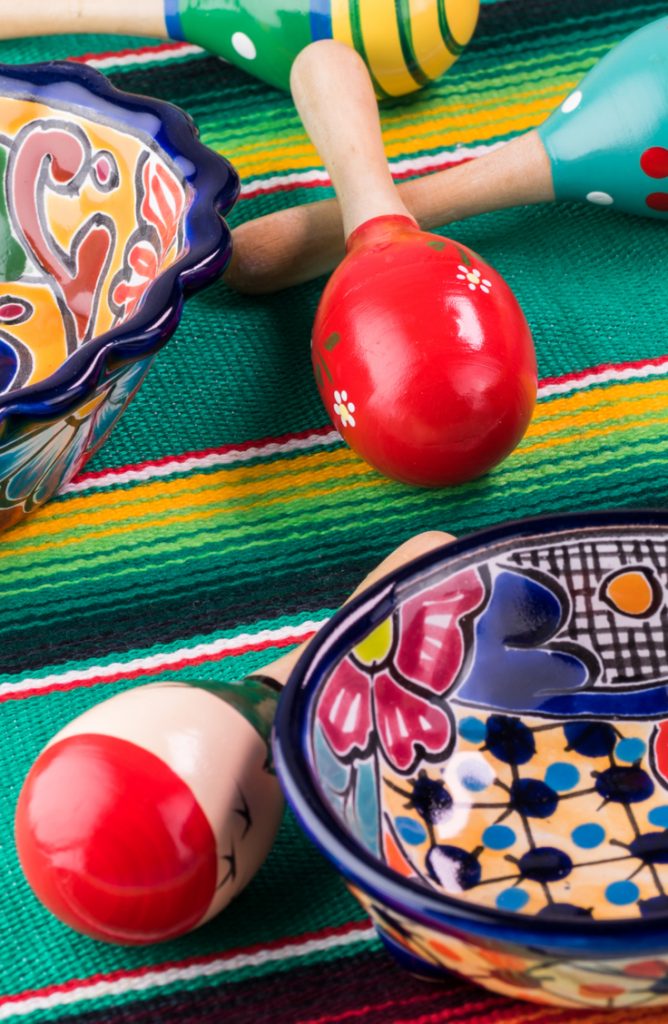 You can't have a Mexican Fiesta Party without focusing on a bold color palette. I'd suggest placing some of these serape table runners down your table for a pop of color. Then accessorize with these beautiful terracotta serving bowls for an added pop of color. If you want to grab a bundle of decorations that includes bunting, table runner, table toppers, and favors, then you have to check out this bundle from Big Dot of Happiness!
Idea 02: Serveware and Drinkware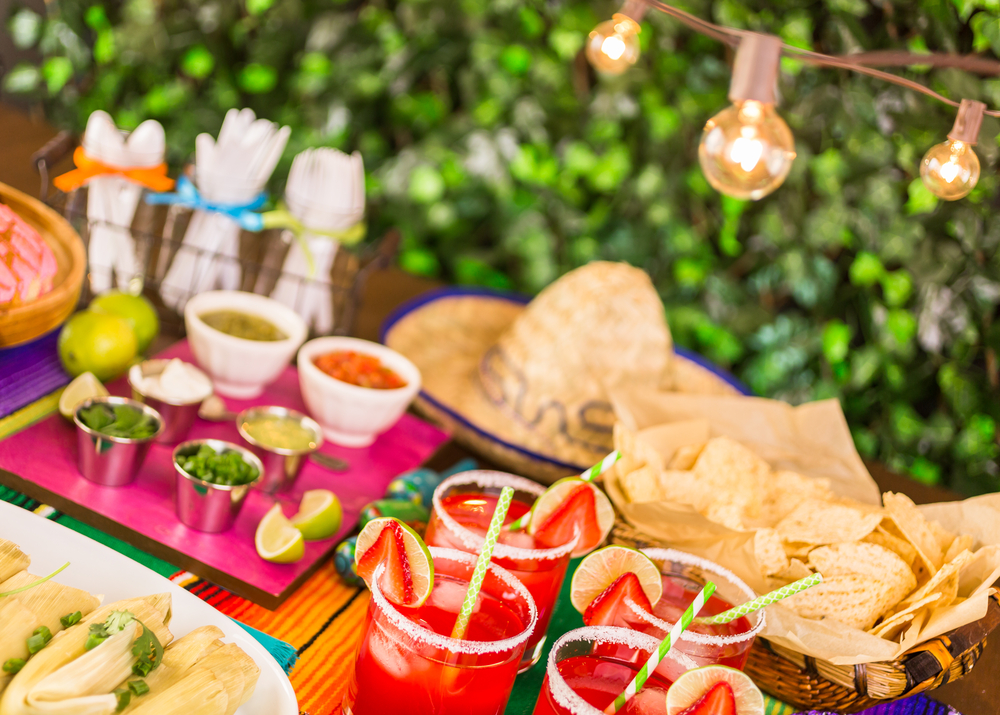 Let's be honest, when you think about throwing a Mexican fiesta, you can't go wrong by serving tacos. If you do, then you really should invest in some of these awesome plates! Each plate holds three tacos plus two sides and room for a dip (like some good old guacamole). You should also grab this drinkware set to serve some delicious margaritas (virgin or adult). Then all that's left is to snag a chip and dip serving bowl like this one to serve up some delicious chips and salsa!
Idea 03: Food & Drink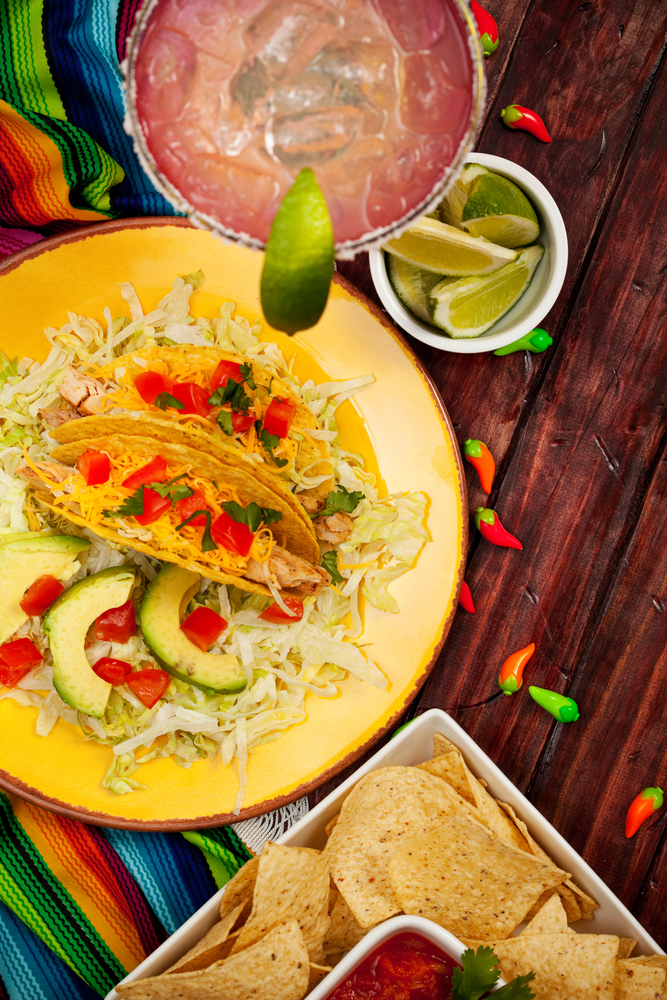 Okay, so tacos and margaritas are kind of a must for any caliente fiesta! These recipes are easy to put together and the virgin margaritas are perfect for any age.
Simple Chicken Tacos
Ingredients:
3 Tbsp. olive oil
4 boneless skinless chicken breasts (cut into 1″ strips)
salt and pepper
2 tsp. chili powder
2 tsp. cumin
1/2 tsp. garlic powder
1/4 tsp. paprika
1/4. tsp. cayenne
8 warmed corn tortillas
Toppings: sliced red onion, diced tomatoes, diced avocados, shredded cheese, etc.
 
Process:
Begin by heating the oil over medium heat and seasoning the chicken with salt and pepper. Next, place the chicken strips into the hot skillet and cook for about 5-6 minutes or until the strips are golden brown. Then, add the spices and mix until thoroughly combined and cook for an additional minute. Remove from the stove and serve!
Virgin Margaritas
Ingredients:
1/2 c. lime juice
1/2 c. lemon juice
1/4 c. superfine sugar
crushed ice
club soda
4 lime wedges
1 Tbsp. salt
Process:
Begin by putting the lime juice, lemon juice, sugar, and about 4 cups of ice into a good blender (like this one). Blend until you have a nice and slushy mixture. For a true margarita, swipe the lime wedges around the rim of the glasses and then dip the glass into a plate of salt so that the edges are coated. Last, fill up each glass, top with a splash of club soda, and serve with a lime wedge on the rim. Enjoy!
Idea 04: Pinata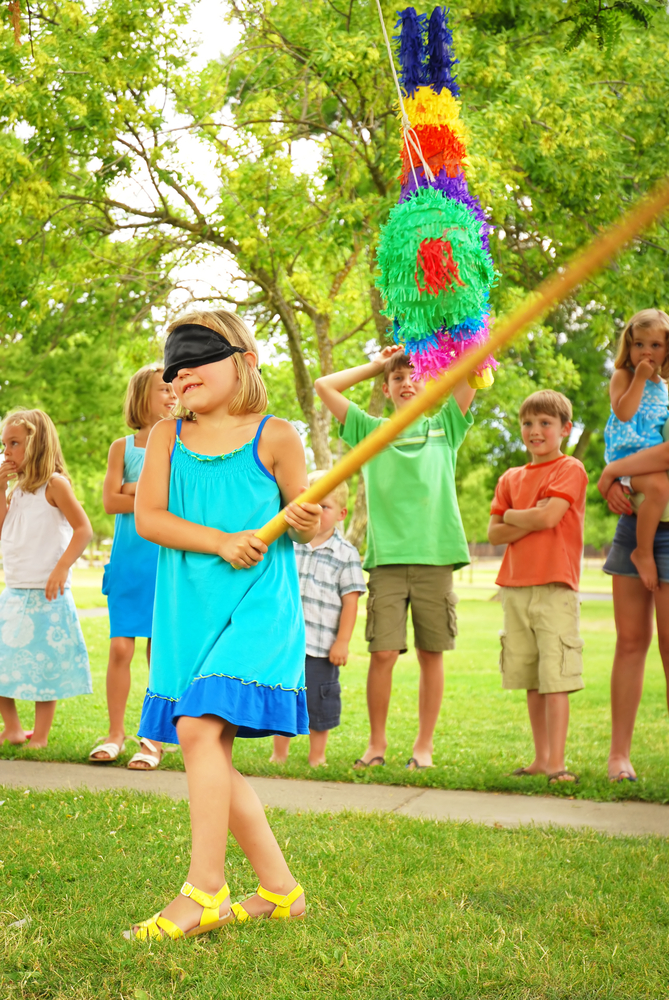 If your party is going to include kids, then a pinata is a must! Who am I kidding, even if your party doesn't have kids, a pinata is a must! Grab one from here and fill it with some awesome treats for the kids. If you are having an adults-only party, then I'd suggest filling the pinata with things that adults would like. Try items like miniature hot sauce bottles, mini booze, mustache stickers, hacky sacks, and neon sunglasses.
Idea 05: Games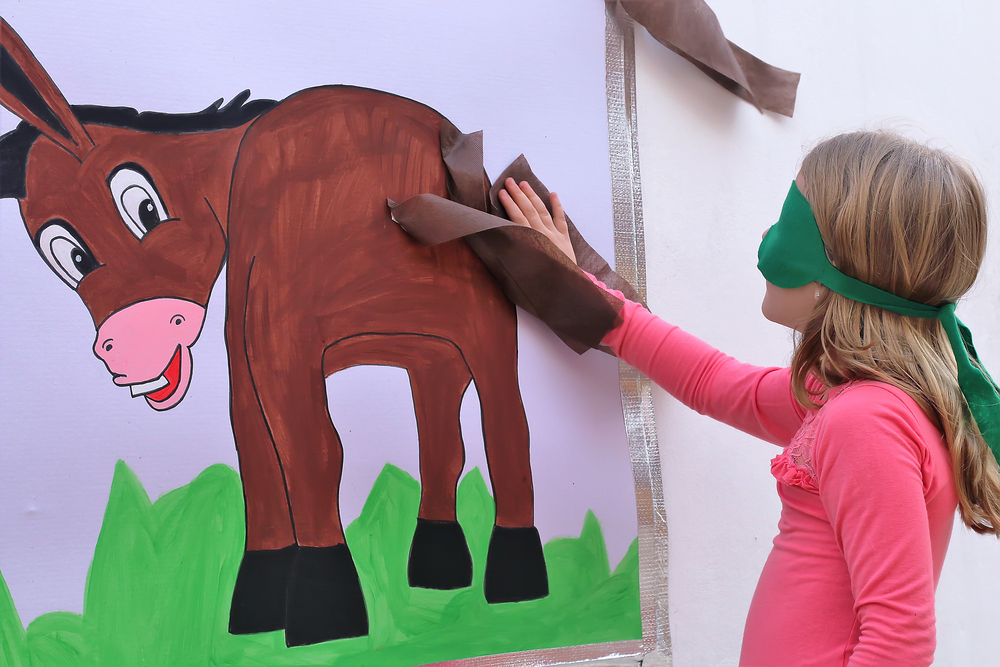 Whether you've got kids or adults, games are a great way to entertain guests while they are waiting for the main course or dessert. It's also a great way to make some memories! Try out this silly inflatable cactus ring toss or the classic "Pin the Tail on the Donkey." You can do musical chairs with some mariachi band music too. Just have fun and get in the spirit of a fiesta!
Now go get your caliente Fiesta Party on!