Lights! Camera! Action!
It's movie party time, people! Places, places. Right here, sir. Over there, madam.
Just follow the red carpet to our concessions stand, then on to the movie itself!
No, madam, I assure you that our dividers are not dowels glued to pie pans and plates, then spray-painted silver. Nor is that carpet a bit of fabric (or, plastic tablecloth roll).
If so, we are merely artistes of special effects!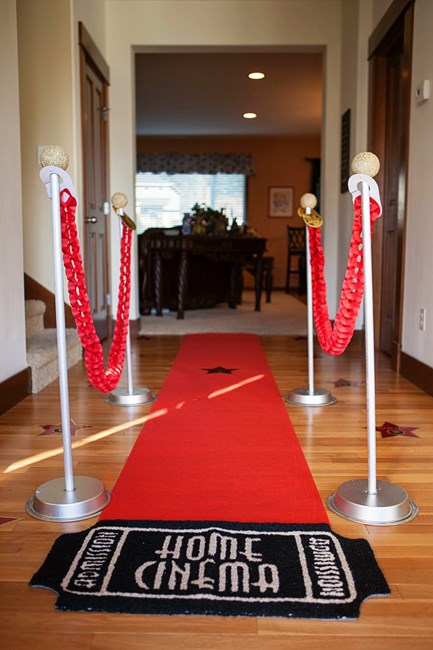 Now, then. Have you your tickets? Need a few more?
We have so many, we thought to garnish the walls and serving tables with them.
Why, yes, sir: they were attached by way of a stapler. How very astute of you to notice!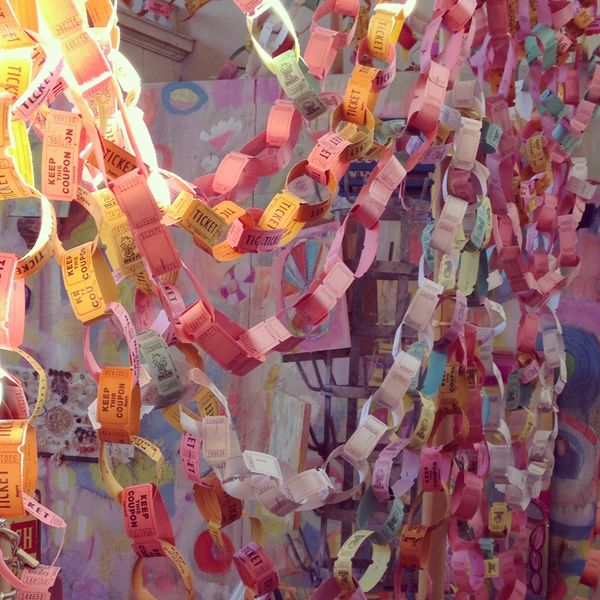 What's a show without a light sign?
This vintage arrow marquee indicates where attendees may proceed, once past the opening carpet.
It's a fabrication of wonder; and wood, paint, aluminum flashing, and frosted globe lights.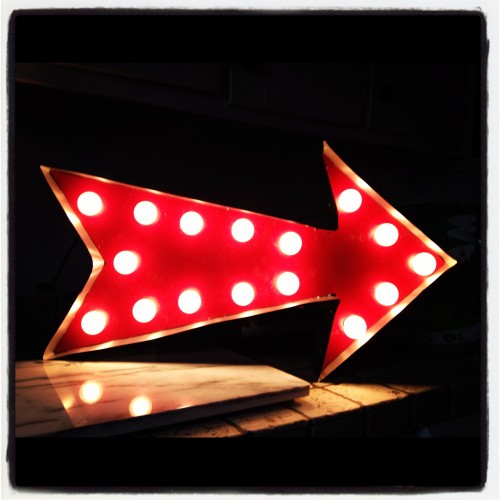 Is the lovely hostess or handsome host concerned about a large indoor party?
May we present, for your consideration, an alternate option in the form of a GIANT inflatable screen?
These displays are best used in summertime, unless you are showing "Closed for the Season."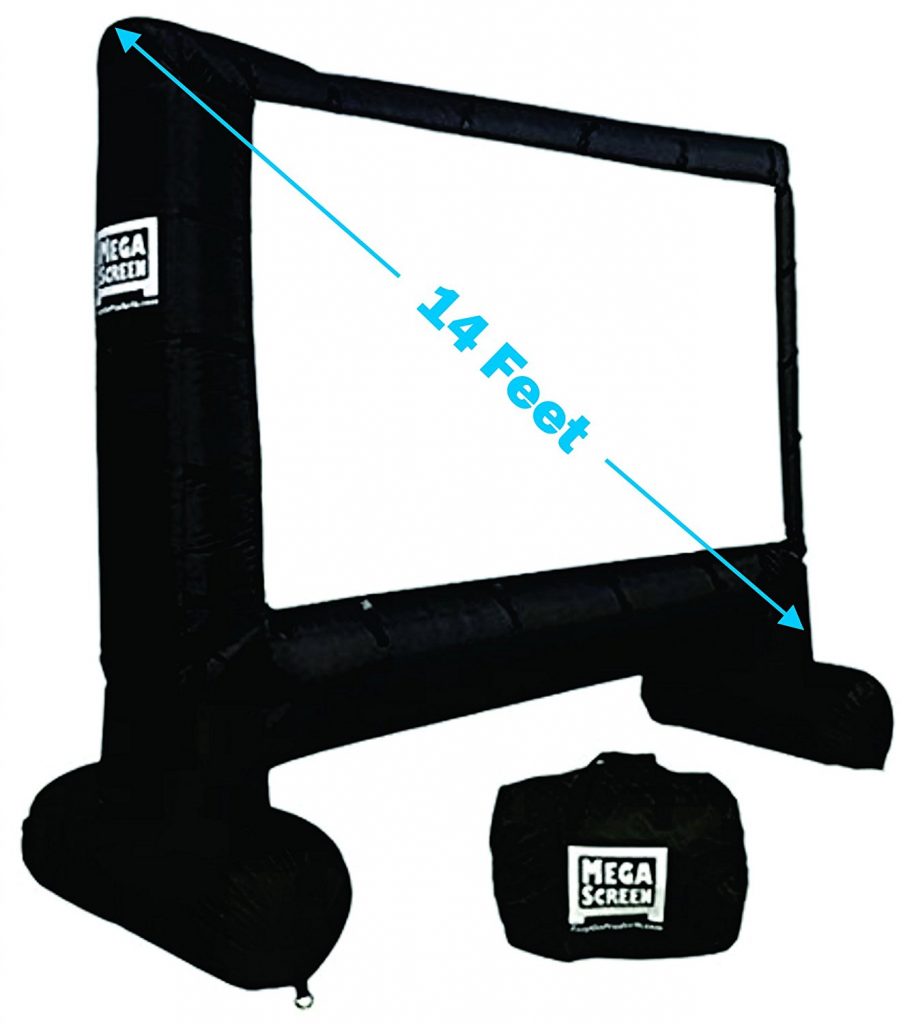 Truly, the evening would not be complete without appropriate, artistic labels!
For a movie night for two, or printouts for a larger crowd, may I draw your attention to these stupendous suggestions?
You'll have custom-made signs for popcorn, soda pop, concessions (in general), candy bars, and tickets.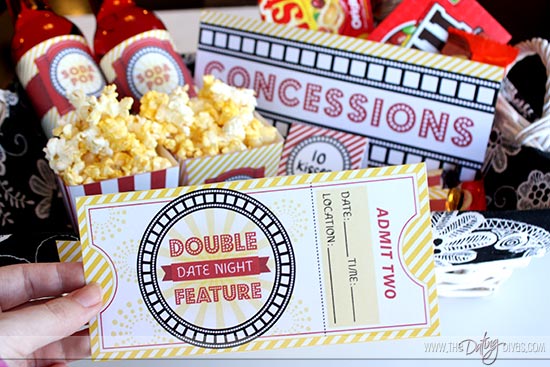 Surely, the audience expects drinks worthy of a traditional experience.
What better beverage, then, than a real-life classic? Classic Coca-Cola, that is.
Be sure to purchase authentic glass bottles, complete with striped paper straws.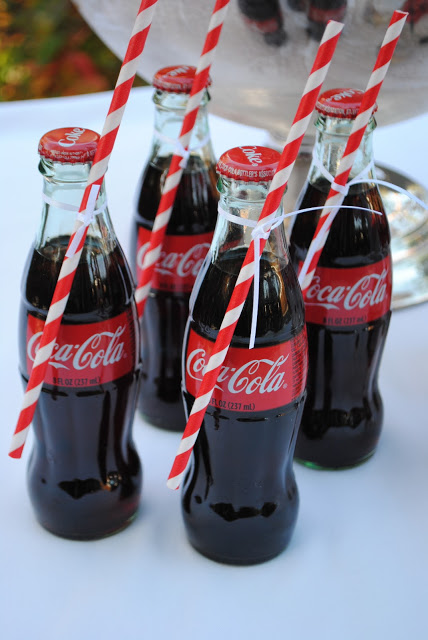 Speaking of sustenance, what of popcorn?
This iconic theater food needs to be served. However, what would you say to a little twist on the old idea?
We feel attendees will give this snack two thumbs up once they try it: a popcorn bar.
Mix-ins might include candy, nuts, pretzels, and popcorn seasonings. Make certain to provide a paper bag for each guest's creations.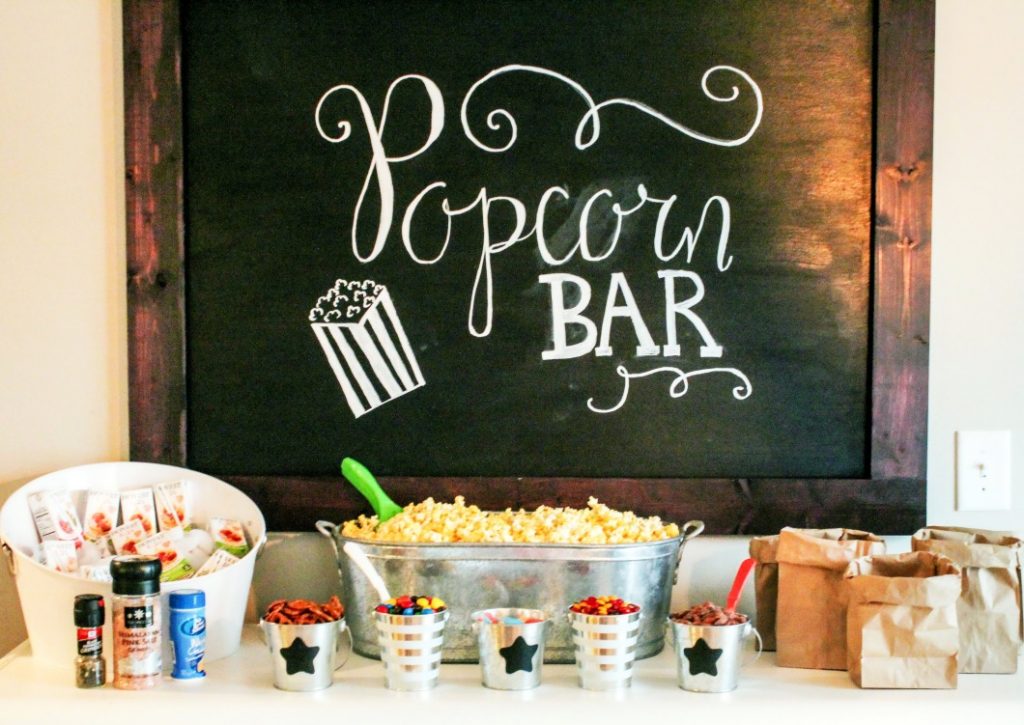 May we offer another feat of special effects magic?
This is not merely popcorn. In fact, it is not popcorn at all.
These, my friends, are cupcakes topped with frosting, slitted marshmallows, and yellow sugar. Enjoy.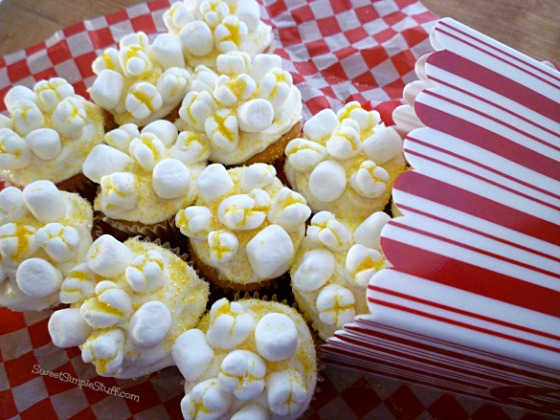 We've heard that a trend of any party-goer is to take numerous pictures. In fact, this has evolved to include hosts providing a place where such activities may be completed.
If you wish to include this picture-taking venue, you must certainly equip guests with adequate props!
Included here is a monocle, top hat, tie, star, popcorn, clapperboard, Oscar; and various mustaches, glasses, and lips.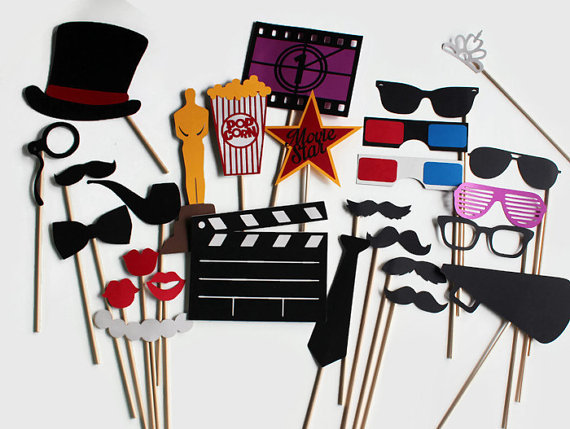 Finally, if you are the sort of showman who must play a few games, look no further than Character Mash-Up.
Preparation for the sport involves printing several celebrities' faces, then cutting them in strips. You'll need quite a few, in an envelope for each team.
The first group to correctly line up all the mixed-up faces will win all the accolades for the night!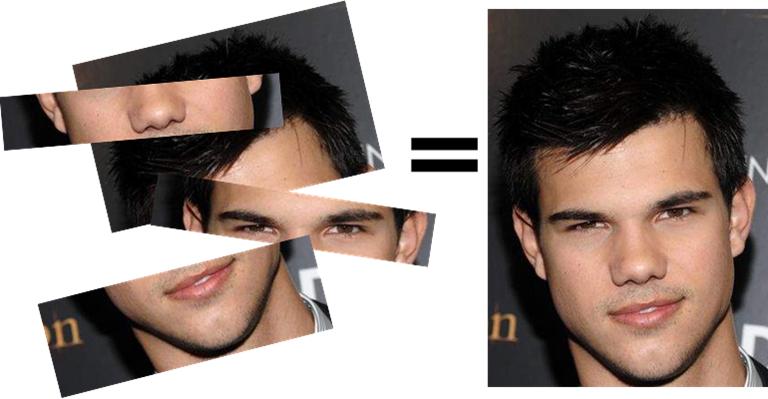 I found all of my inspiration for my movie night party at these following websites and blogs. Enjoy, I hope you find inspiration just as I did!
2. Pam Garrison
4. Amazon
7. Happily Hughes, Candy Store
9. Etsy
10. Queen of Theme