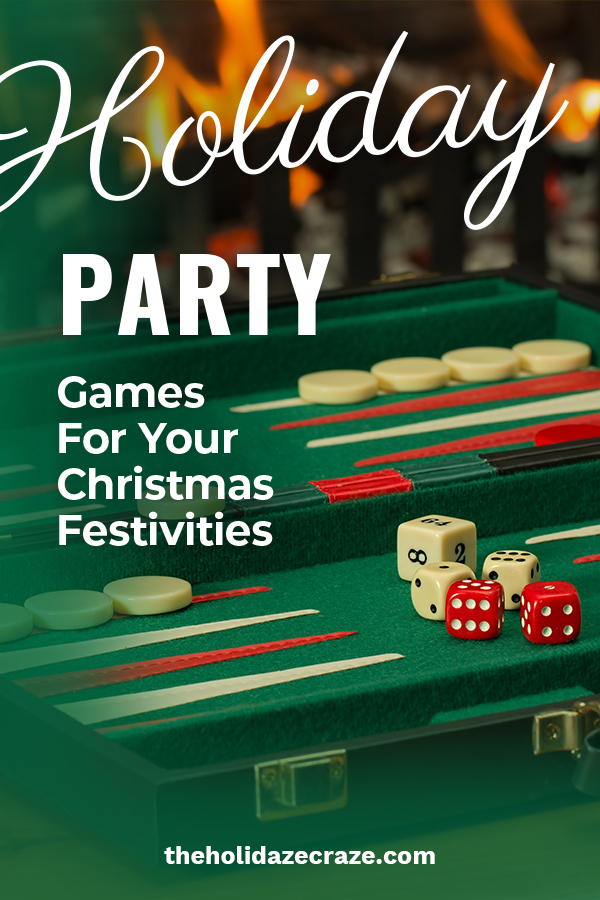 Are we ready to rock around a Christmas tree? Hark some herald angels? Or at least feign innocence when someone asks, "What child is this?"
It sounds like we're set for a Christmas party. Now, who's up for games?
How about jingling all the way with a simple tossing game?
After gluing plastic cups onto a board in a pyramid pattern, use two more cups to raise one side slightly. Then, arm your elves with a few jingle bells and let them have at it.
It's like a holiday corn hole game.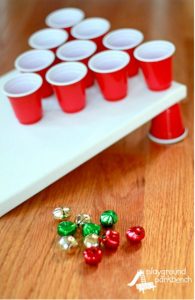 Are you ready for it? Let's …Make a Deal!!
Brassy Apple set her game up with mystery boxes contestants could try to win -or, do a challenge for a chance to switch.
She played this versatile game with family, her daughter's class, and even at New Year's Eve.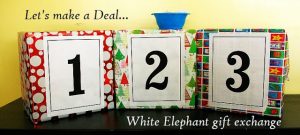 Whenever I plan a party, especially with children, I like to have a few easy backups to fill extra time.
For those moments of possible unscheduled mayhem, printables are my go-to. Like BINGO.
Hey, my kids will play anything if it involves candy. If you're worried they'll eat too many of the tokens, you can always use candy as the prize.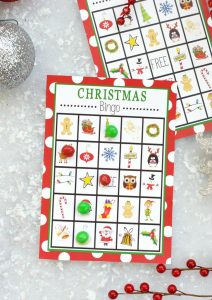 I didn't know that The Candy Ball Game was an official thing. My family just thought we were original by wrapping and wrapping treats up in an impossible mess.
The clear packaging is a good idea, as pictured, so participants can see what they're working for.
We always played music and passed the ball around the circle. When the music stops, whoever is holding the ball gets a chance to tear through what s/he can.
When the candy bars are wrapped in regular paper, we've added that the unwrapper has to put on oven gloves and use a fork and knife to break in.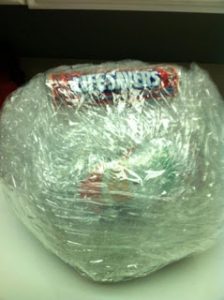 Minute to Win It games are so hot right now. I even wrote about ideas for them in an earlier post.
Or, The Dating Divas have everything you need already, in a Christmas edition.
If you've watched the series or been to someone's house to play it, you know how this all works. Everyone gets in on the competitive spirit and has a lot of fun.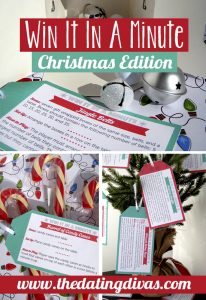 Besides BINGO or corn hole, Pin The Whatever games are really popular with kids. They're even popular with big kids, like your adult friends.
Twin Dragonfly Designs has a super cute idea for Christmas: Pin the Heart on the Grinch.
She has even provided a printable for you. All you'll have to do is cut it out!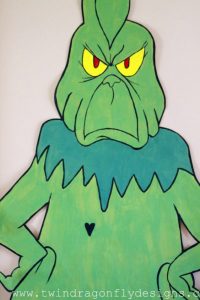 Yes, this next game idea uses only a coin. And yes, it's about flipping it. Most importantly, people really like playing it.
Labeled as The Easiest Large Group Game Ever, it's a matter of quickly eliminating players based on whether you flip heads or tails.
I didn't believe the hype, but my kids kept playing it till they got the idea to flip the coin at each other. It was a full thirty minutes of play.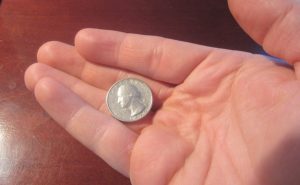 I am so glad to have found an example of my final suggestion, because we play this EVERY time someone asks for a new party game. We call it Celebrity.
Everyone -yes, everyone- puts a name of a famous person on a slip of paper. Then, they do so about ten more times.
Your definition of "famous" can be very loose. Write down the party hostess' name, the current President of the United States, or your mother-in-law. Write "Santa Claus," since it's Christmas.
All the entries are folded and thrown in a bowl. Then, Catch Phrase-style, one person from a team gets his teammates to guess who is written on his paper.
You'll have a full minute of "That guy on the one dollar bill," or, "Umm, she starred opposite Harrison Ford in…" The winning team is the one with the most papers at the end.