Minute to Win It games are sweeping parties everywhere and may come to one near you. When trends like these show up, don't be afraid to jump on the bandwagon! The great thing about Minute-to-Win-It games is that they work for kids and adults, are super fun and engaging, and are a great way to get your crew competing!
Minute To Win It Games
Game 1: Cookie Face-Off!
This game is super easy and totally hysterical. Start by grabbing a package of cookies (think Oreos, chips ahoy, etc.) and giving each contestant a cookie. Have the participants line up in a row, place their cookie in the middle of their forehead and their hands behind their back. Then get your timer ready (and your camera) and go! The goal is to get the cookie from your forehead to your mouth without using your hands. If the cookie falls off, just replace it and keep going! Whoever gets the cookie in their mouth first wins!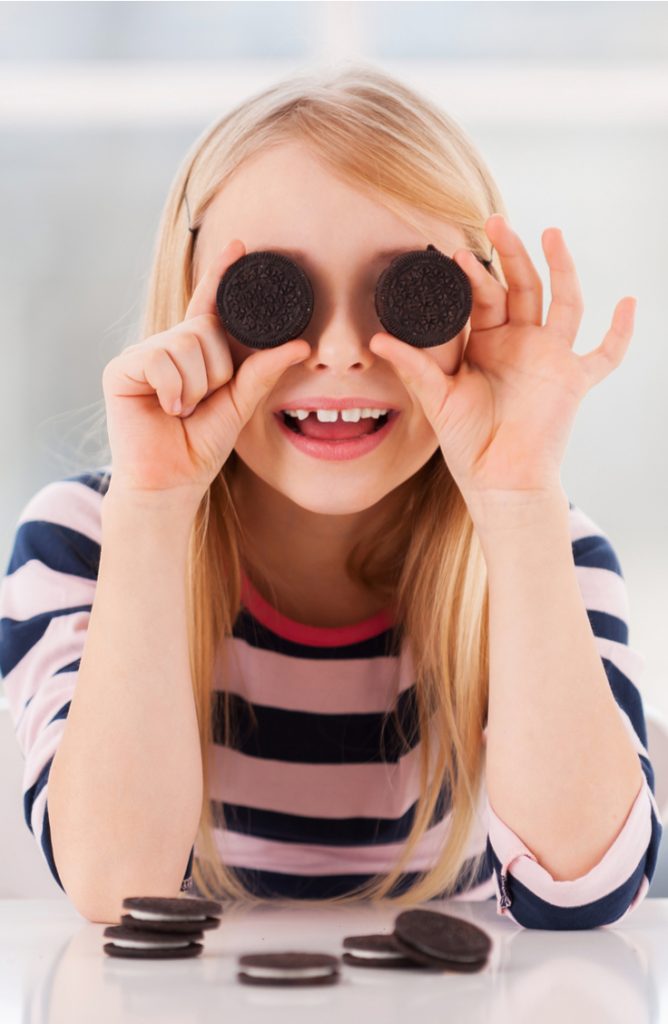 Game 2: Sugar Stack
This game needs the following things: spoons or popsicle sticks, sugar cubes or dice, and a timer. Here are the rules: each player must hold a stick in his/her mouth and stack 6 dice/sugar cubes on top of one another at the end. The first person to hold the stack without dropping any for 3 seconds wins!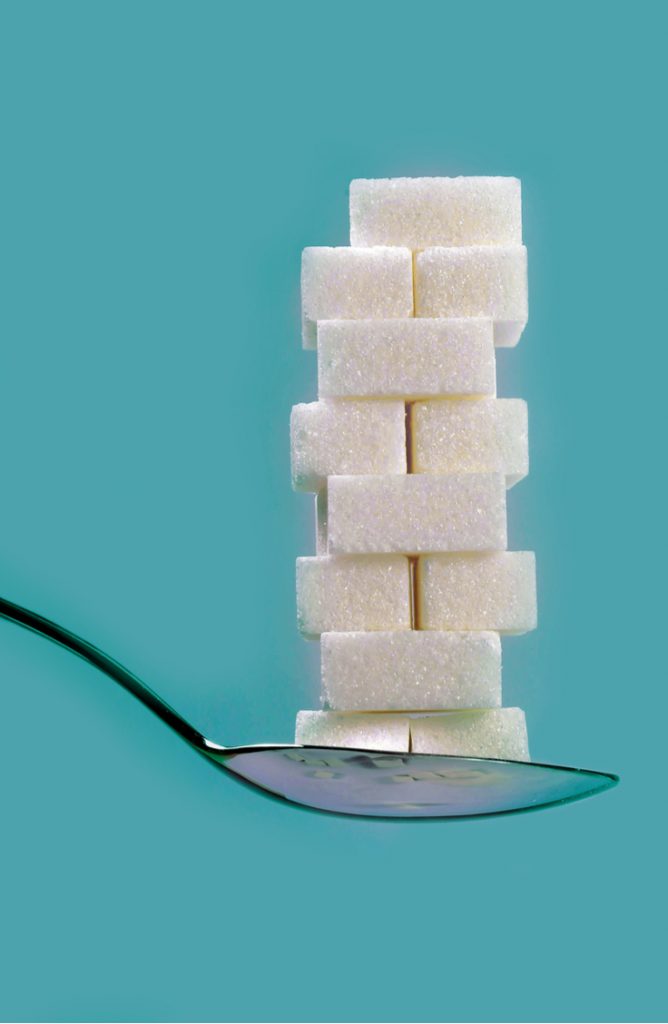 Game 3: Defying Gravity
This game is great for kids and adults. Plus it is low prep, which makes it great when you're in a time crunch. Start by blowing up 3 balloons for each participant. Then set your timer and see who can keep all three balloons off the ground for 60 seconds! Want to take it up a notch? Try adding additional balloons.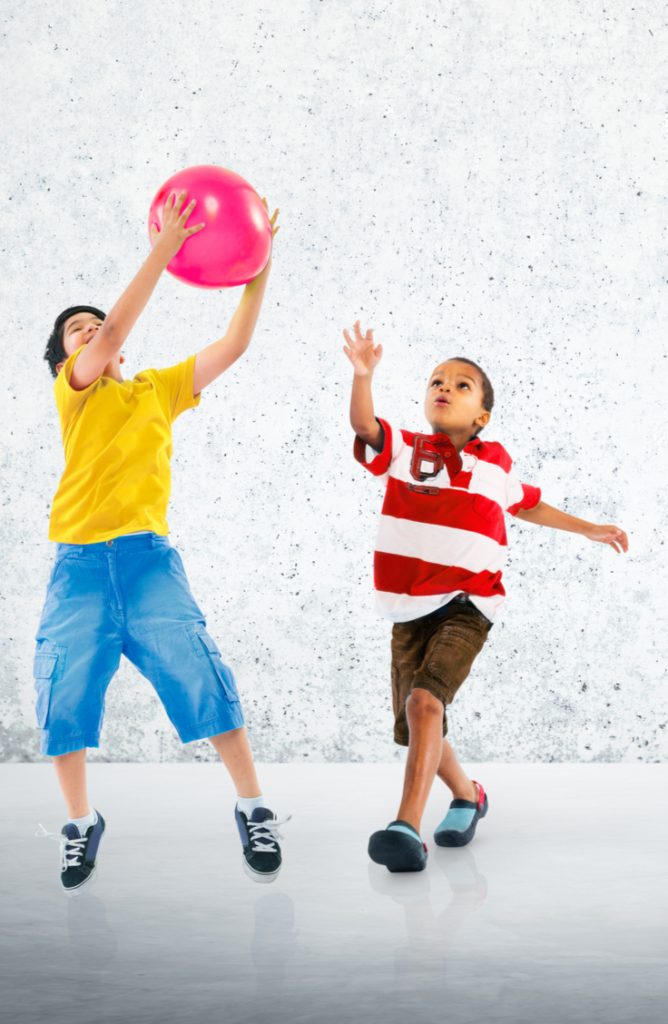 Game 4: Wrap-it Up
Any "mummies" in the house?! This game is sure to make a few crazy mummies. Begin by getting rolls of toilet paper or crepe paper. Try hitting up your local Dollar Tree here for supplies, that way you don't end up wasting the good stuff on a game.
First, pair up your competitors. Person 1 holds the toilet paper while person 2 twirls and twirls until they are completely covered and the roll is empty. The goal is to do it in under 60 seconds…and go!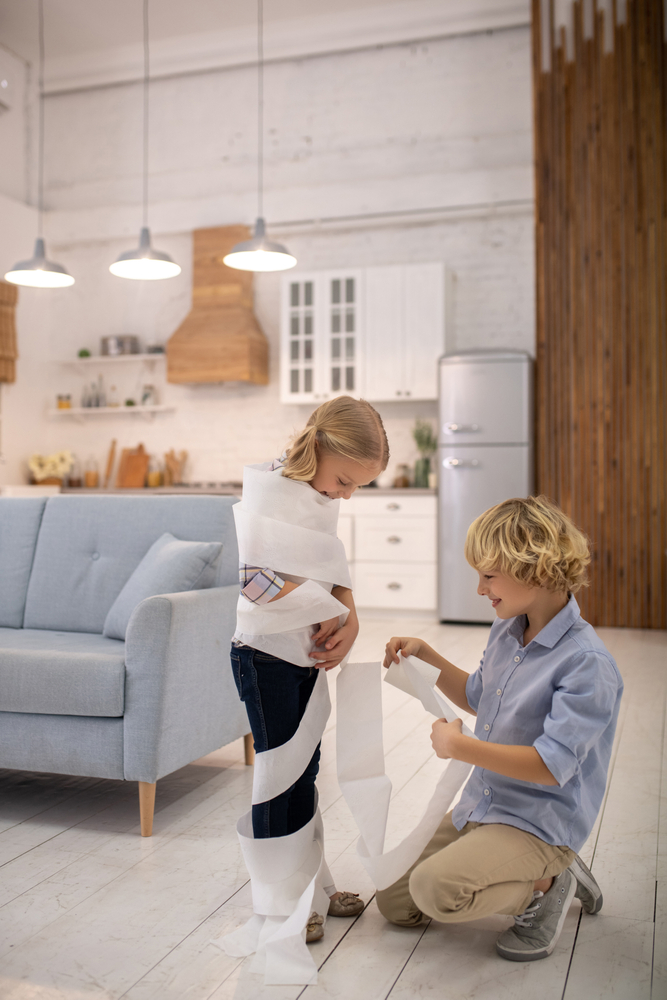 Game 4: Junk in the Trunk
This idea looks complicated -okay, it just looks silly. But, believe me, it works. I've played this one.
Popularly known as Shake it Off or Junk in the Trunk, partygoers with great hip action will really shine when you set this one up.
Materials include a tissue box for each player (usually two), ping pong balls, belts, and scissors. You're going to need some crafting skills to attach a belt through each empty box, then place the balls inside and attach the belt around the lucky participants.
Once the music and timer starts, they need to shake out all the ping pong balls to win.
Game 4: Stack-it Up
If people didn't feel self-conscious enough shaking out ping pong balls, consider this next game: stack it up. Give each participant 25 pennies. Have them put one hand behind their back, set the timer, and whoever can stack all 25 pennies without them falling down wins! You can literally choose any object to stack, and the tinier the more difficult. Think bolts, nuts, anything at the hardware store. You can even take it up a level for older kids and make them use chopsticks instead of fingers!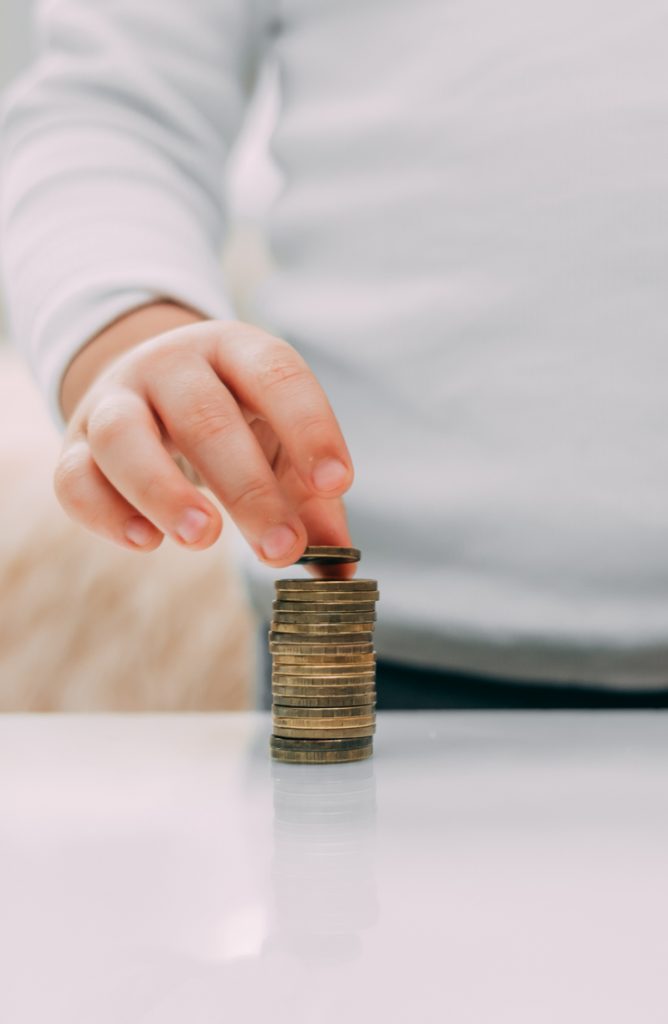 Game 5: Ping Pong Tic-Tac-Toe
With an athletic crew, it can be hard to give them a real challenge. Here's where this game enters into the party! You can purchase a premade kit here, or you can set it up using ping pong balls and small cups. The game goes like this: a timer is set for 60 seconds and two people use different colored ping pong balls to get tic-tac-toe. You can always set this up like beer pong if your guests need a set up that's more familiar, but don't be afraid to shake it up!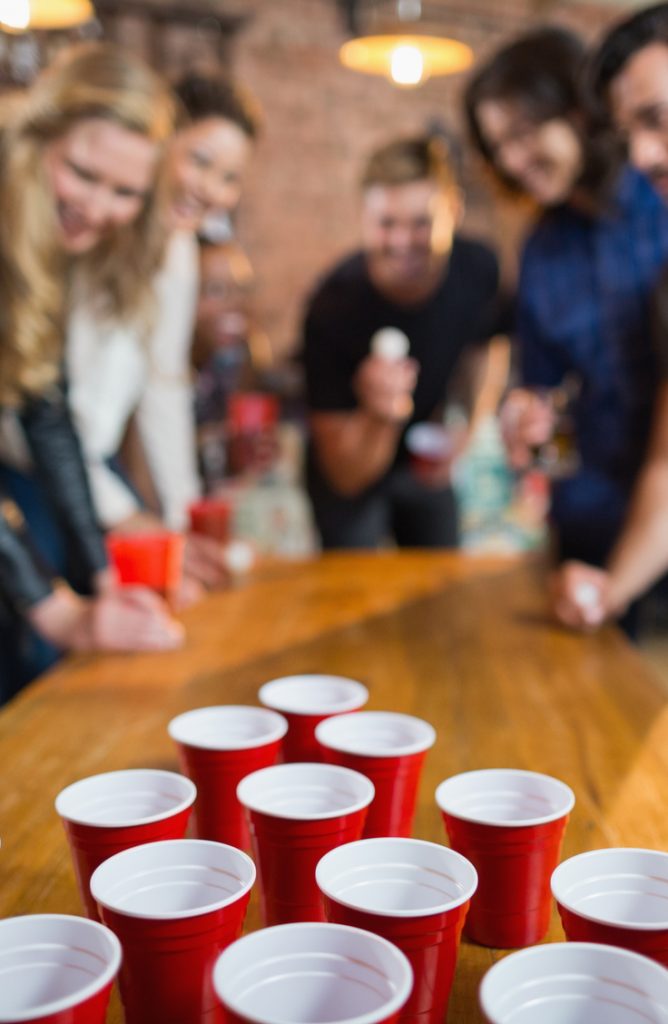 Game 7: Blindfolded Cotton Ball
For this game, competitors are blindfolded and given two bowls and a spoon.
One bowl goes on the lap; the other goes atop each person's head. Next, all they have to do is use the spoon to transport cotton balls from the lap bowl to the head one.
Easy, right?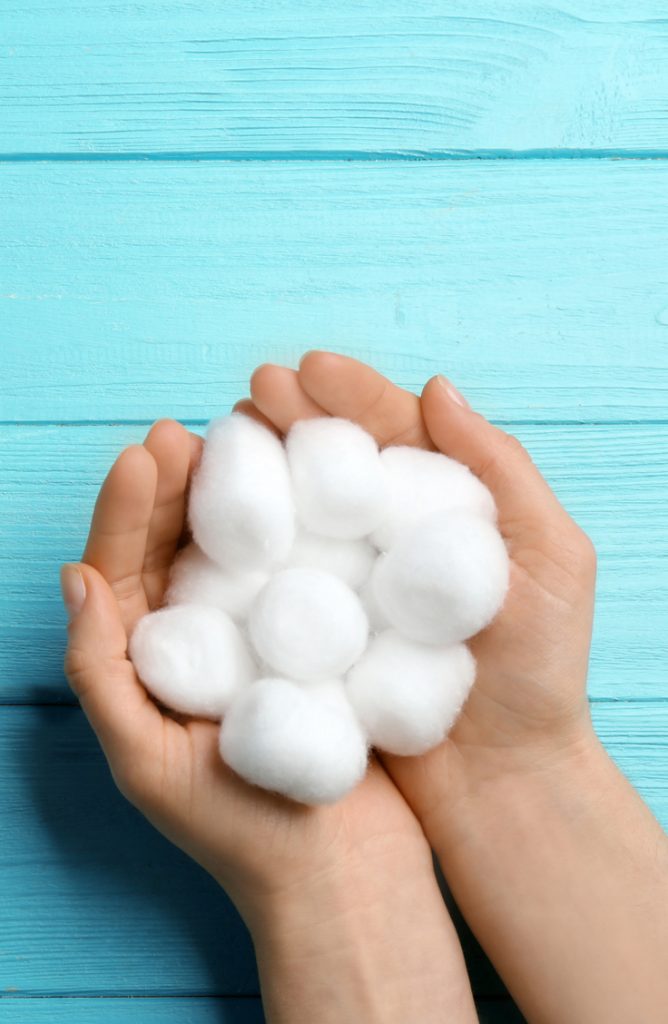 The next time you're planning a party, don't forget to add in a game or two! It's a great way to get people up and moving and talking with each other. Plus you'll create memories that will last a lifetime! Happy Planning!