Boo! All Hallows' Eve is rapidly approaching. If you're looking for some adult entertainment after the kiddos have gone to bed, look no further than these entertaining and hilarious Halloween games for adults for your adult Halloween fest!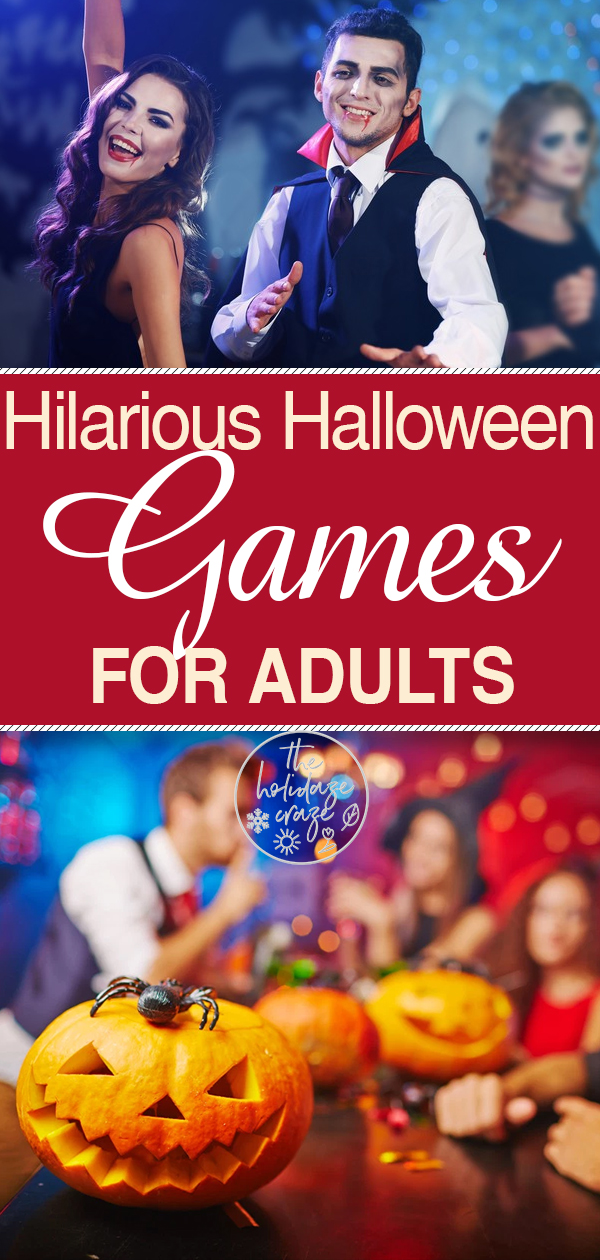 Halloween Games For Adults
Monster Mash: This is a classic. Pair it with the song, and you'll have a hit on your hands. When your guests are ready to hit the dance floor, ask them to pair up and give each pair a single sheet of newspaper. The rules are easy: dance, dance, dance! But when the music stops, both people have to fit onto the sheet of newspaper. Each round the couples have to switch up and fold the newspaper in half, creating a smaller and smaller island for them to fit on. The last couple standing wins!

Donuts on a String: This is a great game when you're in the need of a laugh! Simply hang donuts from a string and line your guests up. At the timer, they have to eat the donut as fast as they can. The catch? No hands! Want to make it even goofier? Add blindfolds.
Halloween Fun
Magic Potions: This is a new twist on a classic-truth or dare. Simply attach a truth or a dare to your beverage bottles with the rule that whatever you drink, you then have to answer or do what is on the attached paper. Make them serious or funny, they are sure to liven up any party! You can serve your potions in class bottles like these for a fun and festive twist!
Halloween Charades: Divide your group into two and make these as silly as you can! Perhaps the winning team gets a prize? Or the losing team has to do a silly dare.
This Blows: This is a great game to get your guests up and moving! Split your group up into two, and line up 10 cups on a the edge of a table. Give each group 1 balloon with the instructions to blow it up to their preferred size. Then, they have to use that balloon's air, and only the air, to knock as many cups off the table as possible in 15 seconds.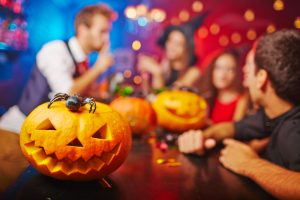 And there you have it! Five hilarious Halloween games for adults to get your groups up and moving and hopefully laughing along the way!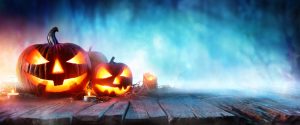 Looking for more Halloween ideas? Check out this post on Halloween games for teens!