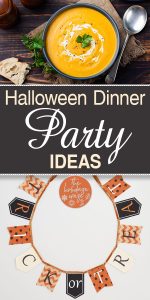 As Halloween approaches, so do the evenings of get togethers, Monster Mashes, and dinner parties. If you're looking for some Halloween party ideas for what to serve or how to decorate, look no further!
Decorations
One of the biggest elements of any dinner is the decor, and if you're throwing a Halloween Bash, you've got to strike the right ambiance.
Check out these Halloween party ideas for decorations if you need some inspiration.
These LED Mercury candle holders are elegant yet perfect for any party, regardless of what time of day you host it.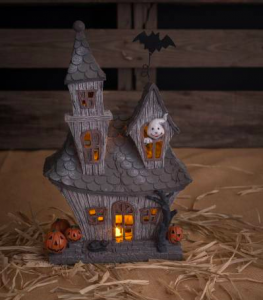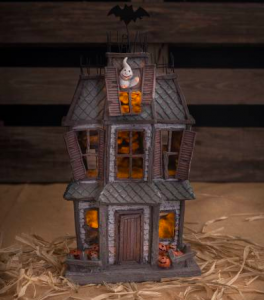 Pairing the candle holders with a Creepy Cottage and this Mystery Manor will add depth and a hint of fun.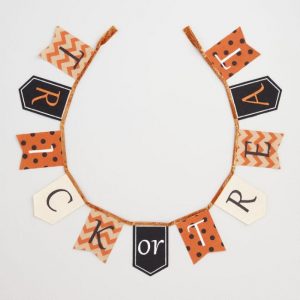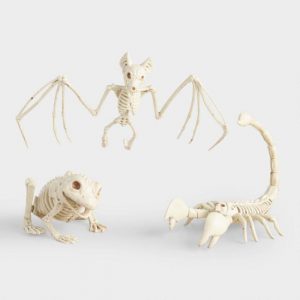 Adding in a bunting banner like this one will add a pop of color to your decor, and adding a few of these creatures sporadically throughout your room will most definitely add a pop of fun!
Once you've got the decor nailed down, it's on to the main event: Food! You need to see these recipes to add to your list of Halloween party ideas.
Menu
Drinks: Slow-Cooker Apple Cider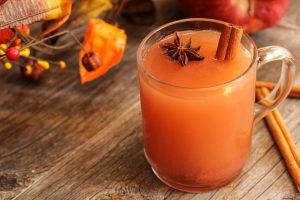 Ingredients:
64 oz. apple cider
6 chai tea bags
2 cinnamon sticks
1 vanilla bean, split
1/4 c. lemon juice
cinnamon sticks for serving
Process: Combine it all in a slow cooker (except for the lemon juice) and cook on low for 3-4 hours. Take out the tea bags and throw away. Add the lemon juice and serve it warm!
Appetizer: Pumpkin Soup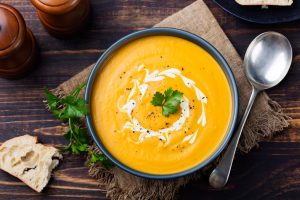 Ingredients:
1/2 hokkaido pumpkin
4 carrots
1 apple
1 onion
4 Tbsp. olive oil
1/4 c. water
3 c. vegetable broth
1 Tbsp. curry powder
1 c. sour cream
salt and pepper to taste
1/2 lemon, juiced
1/4 c. pumpkin seeds
Process: Chop the pumpkin and carrots into cubes and dice the onion. In a large pot, add the oil and chopped veggies. Stiff occasionally over medium heat for about five minutes. Chop the apple and add it, the curry powder, and water to the pot, cook for two minutes. Add the stock and simmer for ten additional minutes. Add in the cream, and using a hand blender, blend it up. Add your salt and pepper, as well as the lemon juice, and you're done!
Main Dish: Marinated Short Ribs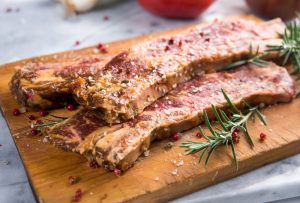 These are fantastic-and if you can buy them still attached, try smoking them and slathering them with your favorite BBQ sauce. It'll look completely gruesome!
Dessert: Pumpkin Spice Cookies with Cream Cheese Frosting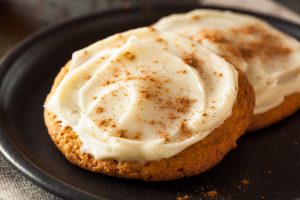 Ingredients:
1/2 c. butter
1 c. sugar
2 eggs
1 c. canned pumpkin
2 c. flour
4 tsp. baking powder
1 tsp. salt
2 1/2 tsp. cinnamon
1/2 tsp. nutmeg
1/4 tsp. ginger
1 c. chopped walnuts
Cinnamon Cream Cheese:
1/2 c. butter
8 oz. cream cheese
3 tsp. vanilla
4 c. powdered sugar
1 tsp. cinnamon
Process: Cream the butter and sugar together until light and fluffy. Add in the eggs and pumpkin and mix for 1 minutes. Fold flour, baking powder, salt, and spices into the wet batter and mix until fully blended. Add them to a cookie sheet, one spoonful at a time and bake at 350F for 15 minutes. Frost with cream cheese! Instructions for the cream cheese frosting: beat the cream cheese, butter, and vanilla until smooth and fluffy. Add the powdered sugar a cup at a time until well combined. Add the cinnamon. Place on pumpkin cookies!
And there you have it! All the makings of a fabulous Halloween Dinner party!