Whether it's your first baby girl or your fifth, a girl's first birthday is a big deal! What theme are you going to choose? From pink and gold to Alice in Wonderland, or even going under the sea with little mermaids, or out into space with twinkle stars, there are so many options! Check out these amazing first birthday girl themes!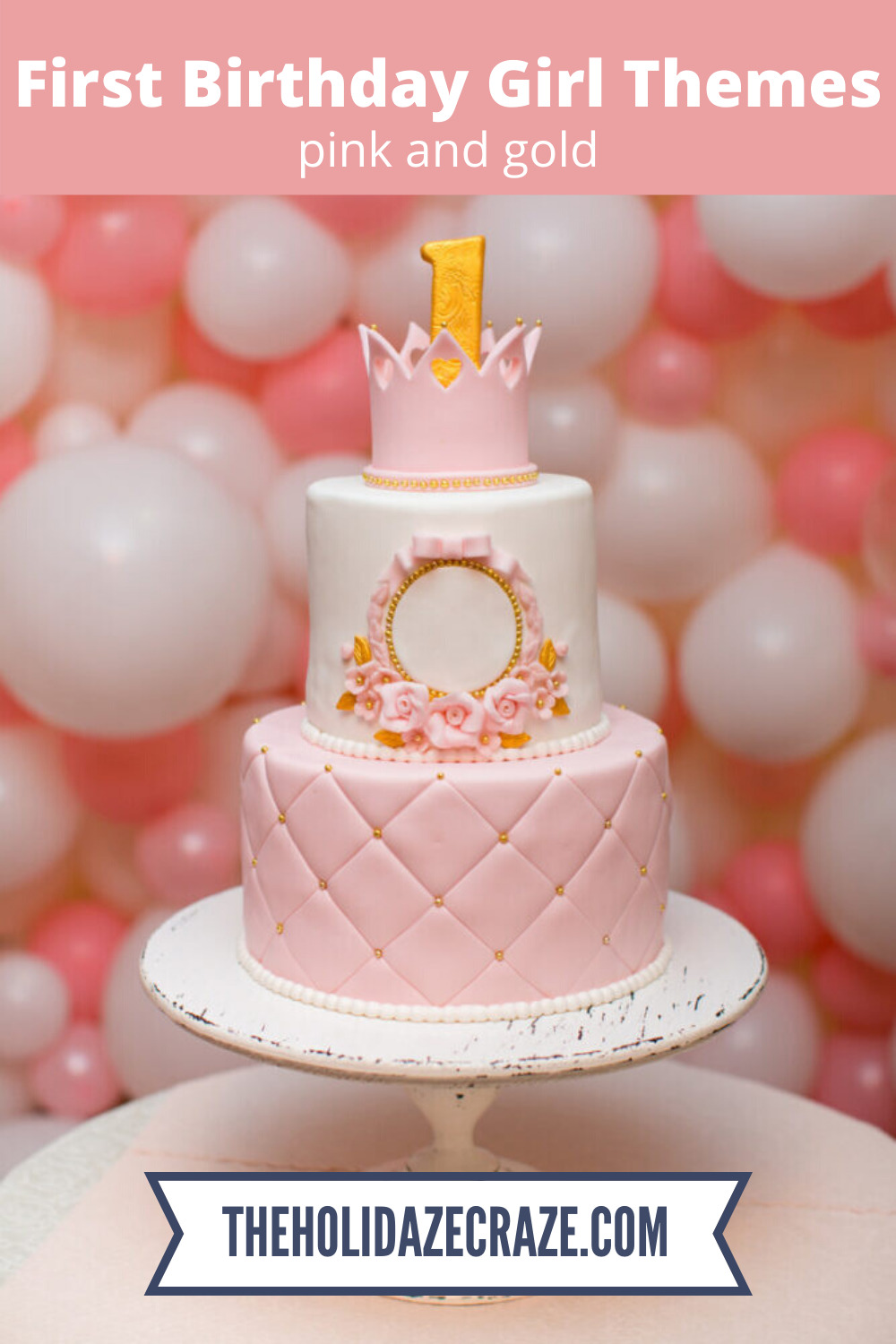 First Birthday Girl Themes
Girl's First Birthday Theme 01: Pink and Gold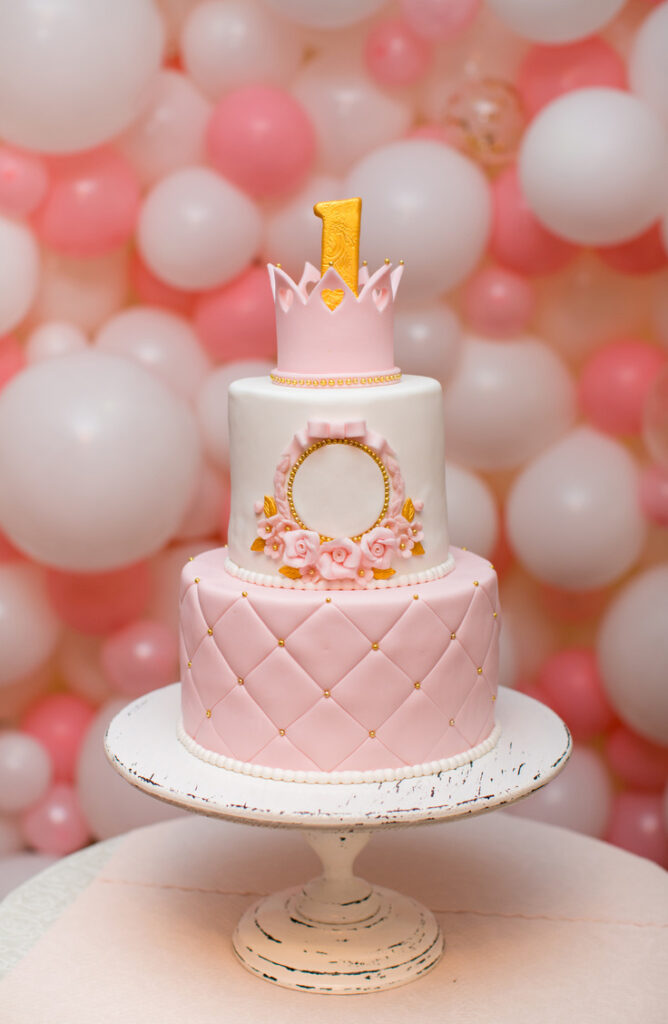 Let's have a birthday party, and make it fabulous! I'm picturing a pink and gold princess party. Just think of how many things could be glittering with gold, contrasted with a cute pink background! You just HAVE to check out this pink and gold birthday outfit. It's simply too cute! Accessorize a truly amazing cake with a "happy birthday" bunting like this one, and pink and gold serving ware like these to finish off your decor.
Girl's First Birthday Theme 02: Alice in Wonderland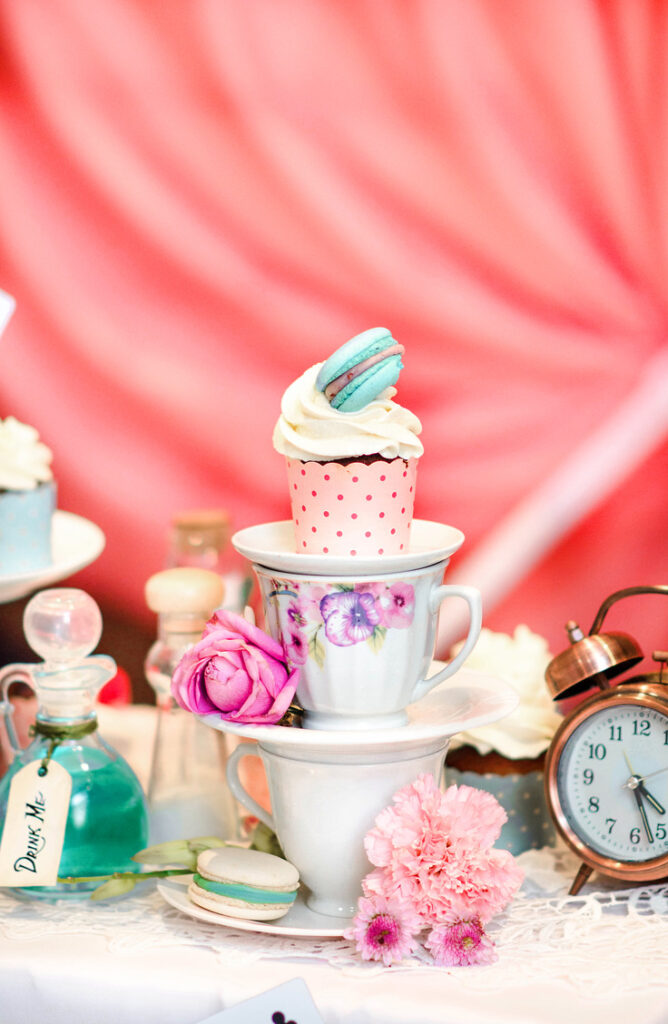 A very merry real birthday to you, if you want to visit Alice in Wonderland. This theme incorporates so many colors, plus so many options in terms of party games, props, and prizes. For starters, tell attendees that it's a tea party. They'll be tickled pink to dress up, pour from a tea set, and taste tiny delicacies. In terms of decor, choose from: playing cards, painted roses, EAT ME cakes, a white rabbit, a caterpillar, the dormouse, and the Mad Hatter himself. Just start with this darling banner and let the rest match!
Girl's First Birthday Theme 03: Little Mermaids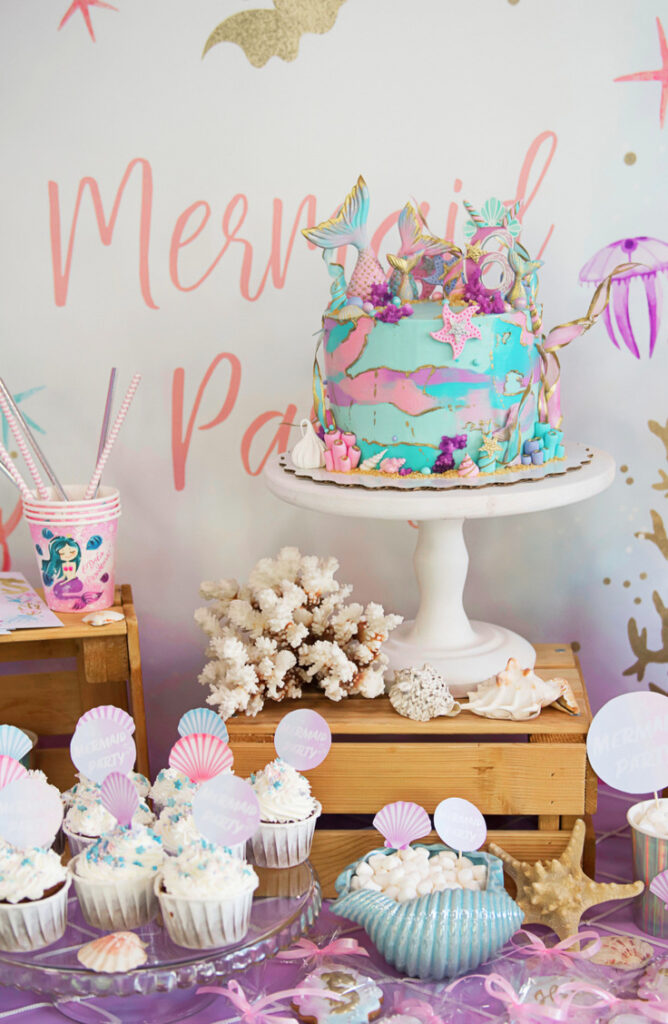 What fits more perfectly for a first birthday party than celebrating your little mermaid? The color palette consists of pastel blue, purple, turquoise, and green accented with pearlescent white. From oyster shell cookies (vanilla wafers with a little frosting and a chocolate pearl sandwiched in the middle) to "sea water" (blue kool-aid), there are just so many options for fun snacks! Just make sure to accessorize your table with these darling centerpieces to help set the tone.
Girl's First Birthday Theme 04: Under the Sea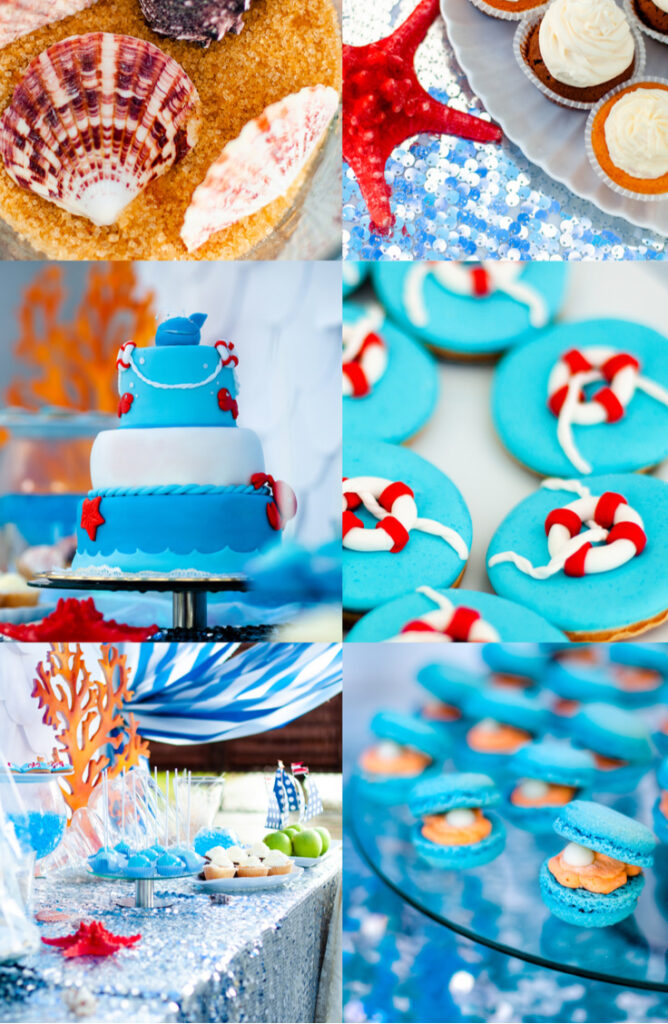 While this theme might seem like it's a little too close to theme 03, it's a little more versatile. Instead of Ariel and all her mermaid friends, think about all the sea creatures that can be in attendance! These aquatic themed sugar cookies are sure to shine at any little girl's party. You could even invite Nemo and his friends to make an appearance! One of the biggest differences between this theme and the Little Mermaid is the color palette. With "under the sea" you can go bright and bold colors while still staying in line with your theme.
Girl's First Birthday Theme 05: Twinkle Twinkle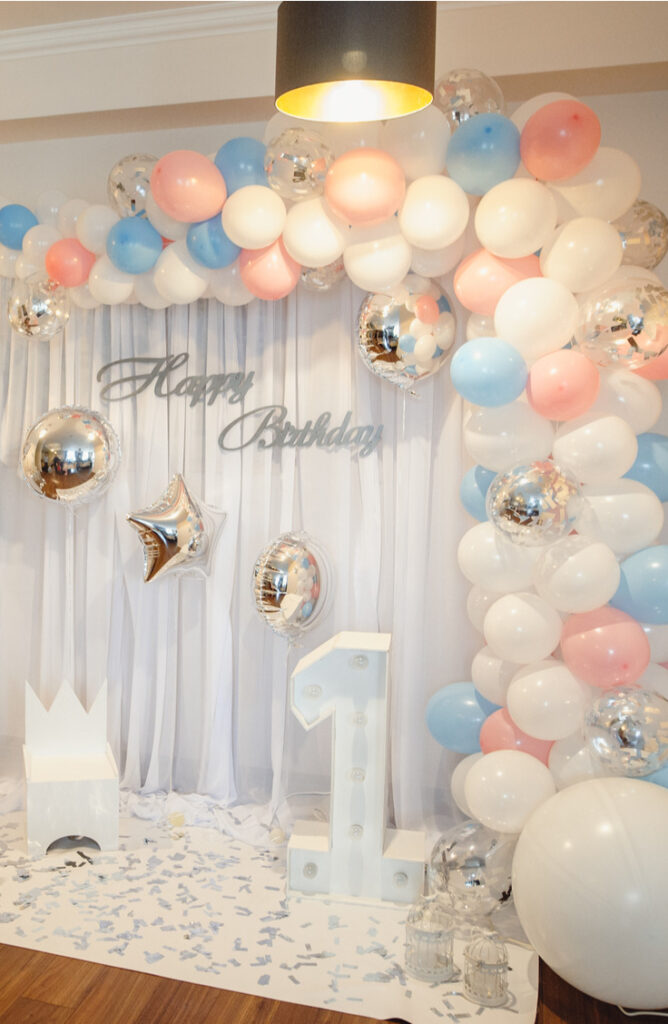 This is perhaps one of my favorite themes of all time, but mostly because I have a deep love of twinkle lights and stars. You can choose a color palette that is soft and sweet by utilizing pastels like blue and pink paired with a metallic silver or gold. Or you can go monochromatic and stick to soft whites, silvers, and grays. You really can't go wrong no matter what you choose! You can grab a set of metallic balloons for a garland or a backdrop here that are already coordinated for you. Then feel free to serve sweet snacks like moon cheese asteroids (cheeto puffs) and astronaut ice cream!
Regardless of what theme you choose, hopefully these ideas will help you plan the perfect party for your baby girl's first birthday!