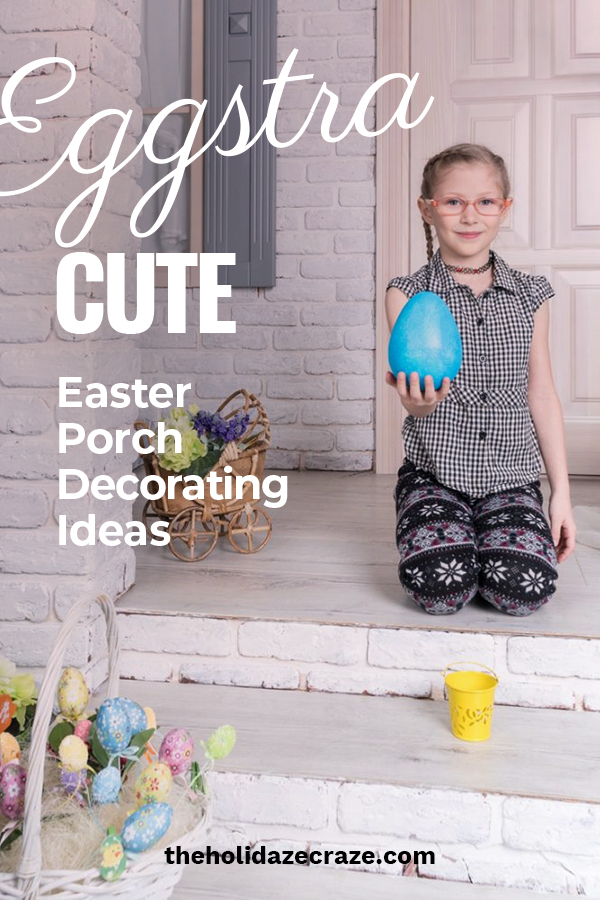 It's the time of year when bunnies are in vogue and fluffy chicks are in abundance. This means that it's time to overhaul those winter decorations lounging on your porch and replace them with pastels, tulips, and all that is Spring! It's officially that time of year for cute Easter porch decorations! 
Easter Porch Decoration Ideas
01 Easter Wreath
The easiest way to update your porch decor is to put together a cute Easter themed wreath! They don't have to be super complicated, and they can be colorful or monochromatic, which makes them very versatile!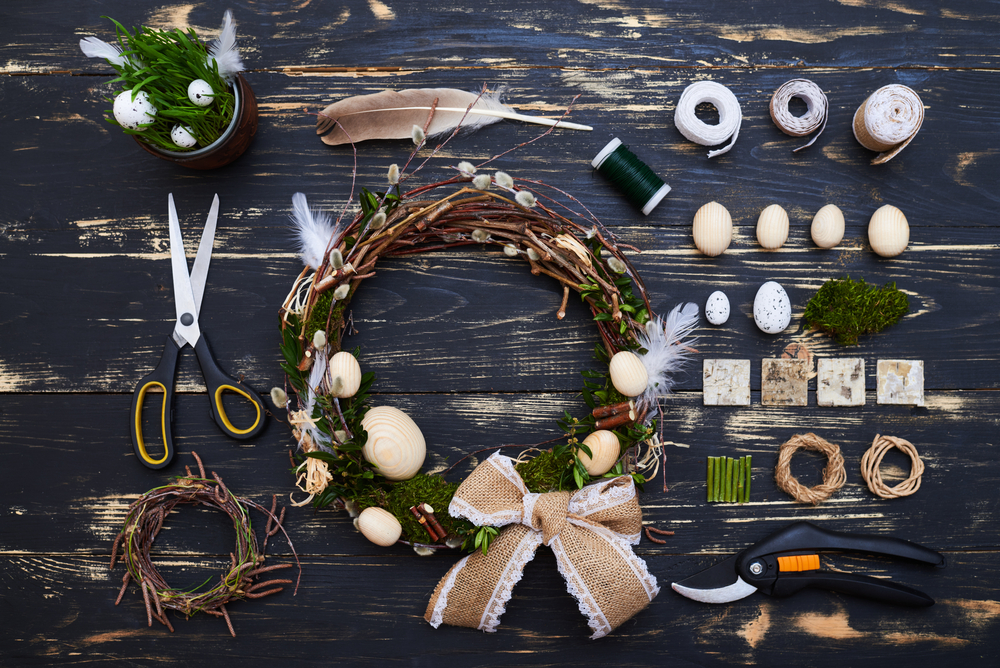 It's a good idea to start with a grapevine wreath because of the rustic look. Then all you need to do is accessorize with your chosen decor. It's a good idea to have some eggs, flowers (stick to tuplis, daffodils, and early Spring buds) and maybe a little ribbon to round out the arrangement. You can add in some baby springs and feathers as well if it suites your fancy.
Simply make sure you arrange your eggs before gluing them into place. Then have at it!
02: Easter Baskets (they aren't just for the kids!)
Another way to add a little Spring touch to your porch is to accessorize with some Easter baskets or baby wheel barrows. You can either fill them with various greenery and Easter eggs, or I'm a big fan of tulips. Whether you go with fake flowers or real, it's sure to brighten up any porch!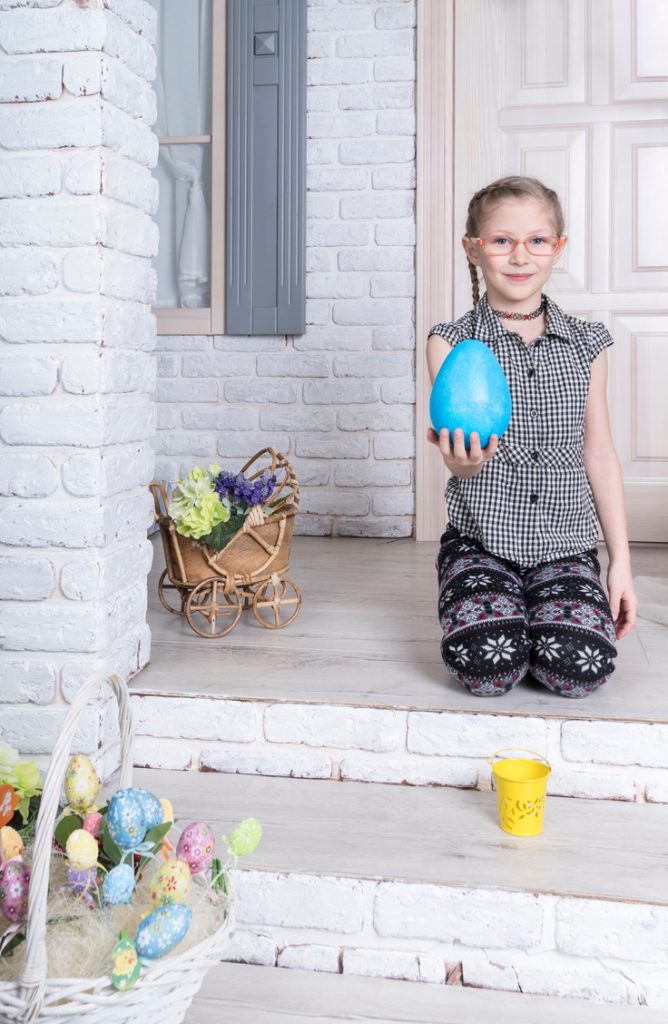 03 Accessorizing with Easter Eggs
You can also accessorize with Easter Eggs! One really fun way is to decorate a tree near your porch (or a topiary if you've got one) with vibrant Easter eggs. These darling Easter egg ornaments would look so cute on a topiary or bare tree. If you don't have a tree or room for a topiary, then you should definitely try hanging a few of these cute egg lanterns from around your porch. Toss in some twinkle lights and you're in business!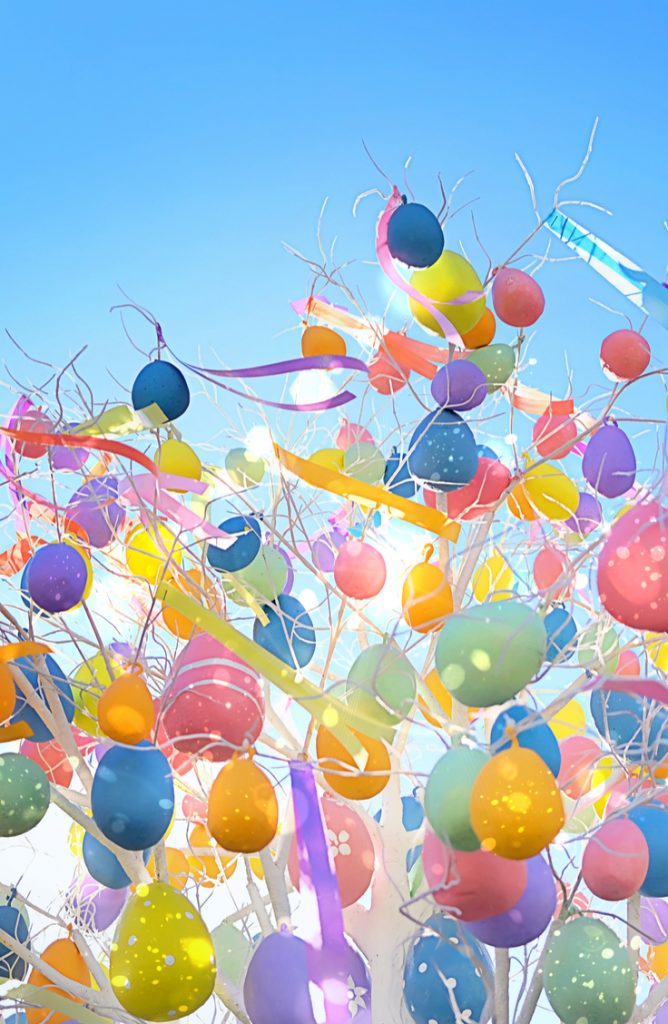 04 Tulips + Burlap = Spring
I love tulips. It could be because it's the first sign that Spring is officially on its way, and it could be because they are just so bright and beautiful. Showcasing tulips on your front porch is a great way to bring in the season.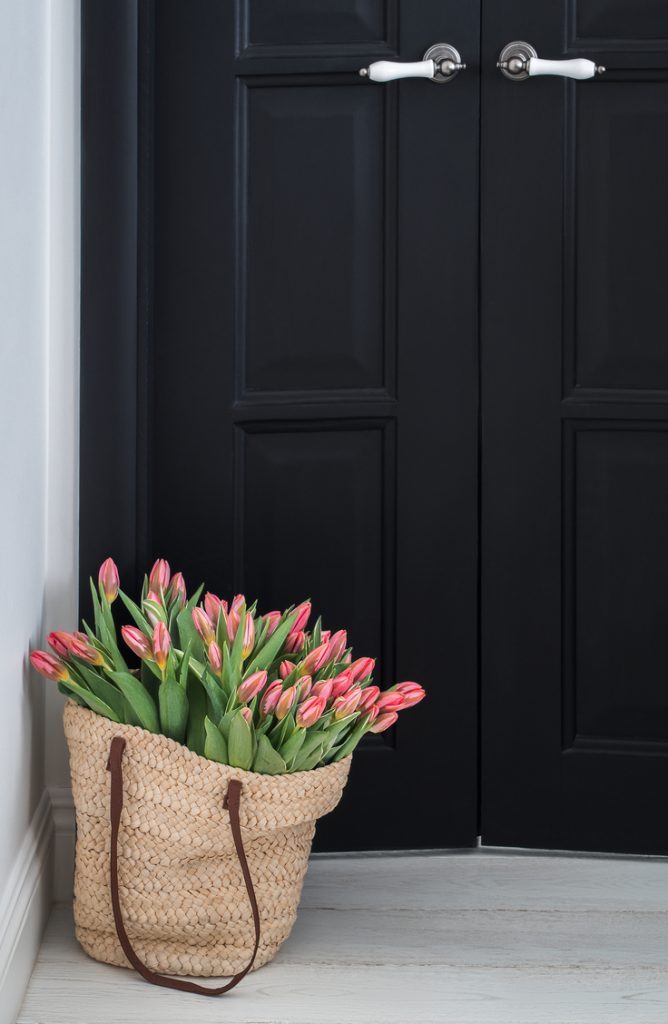 05: Rain boots, they're not just for your feet!
I love the idea of repurposing some old Wellies into a vase for your porch! Not only is it totally chic and on point, but it's a great way to upcycle used boots. Fill them with small baby bud plants or tulips, they are totally versatile.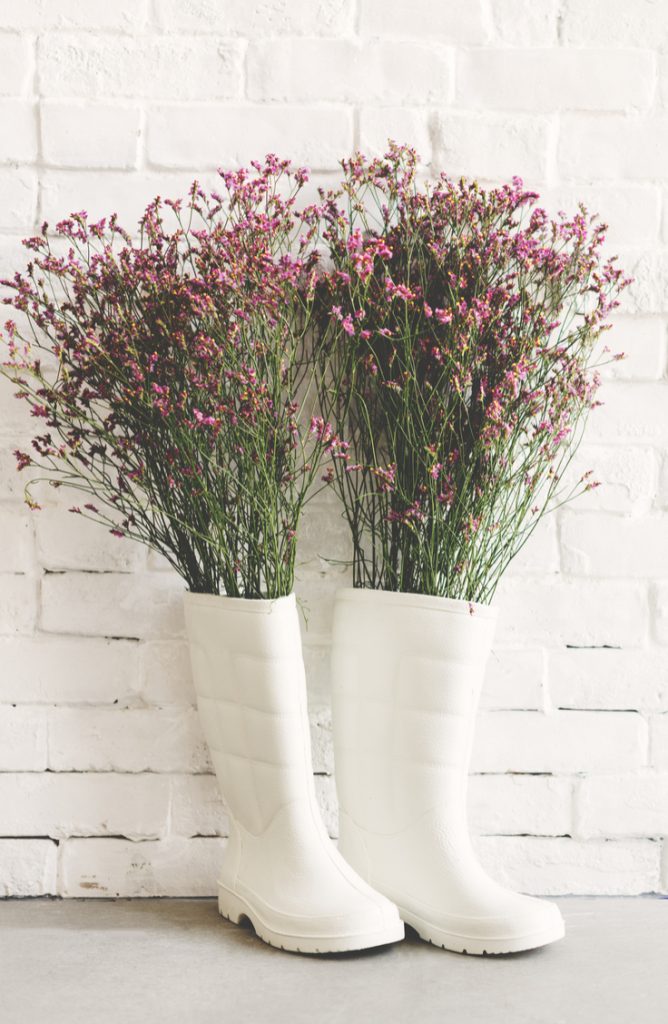 I hope that you have fun getting your porch in the Easter spirit!