If you're planning an Easter Brunch, then it's a good idea to run with the main food of the holiday: eggs! They don't have to be scrambled, they don't have to be basic. Instead they can be elevated, elegant, and indulgent. Check out some of these Easter brunch egg recipes for your best Easter Brunch Eggstravaganza!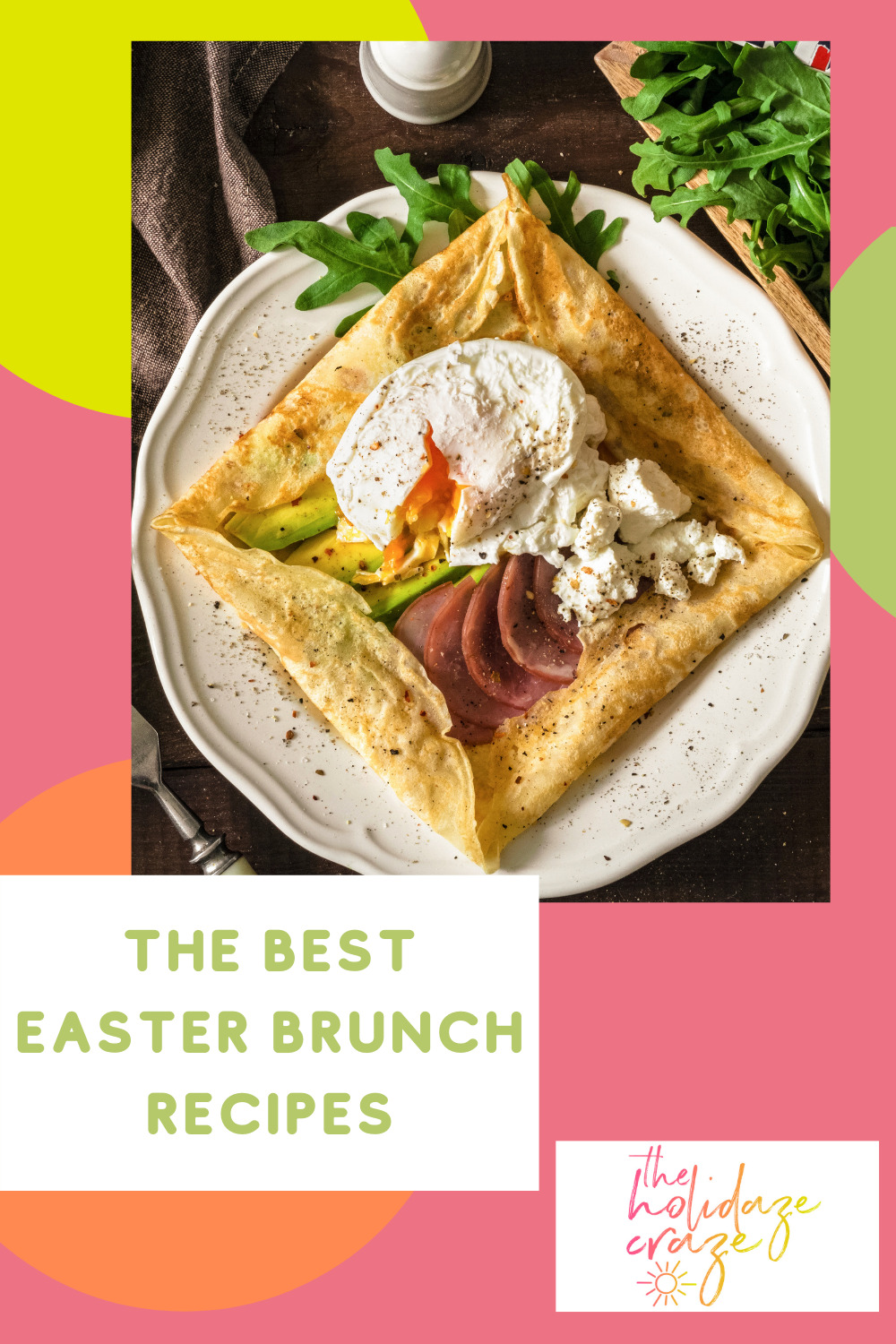 Easter Brunch Egg Recipes
Recipe 01: Crepe Galette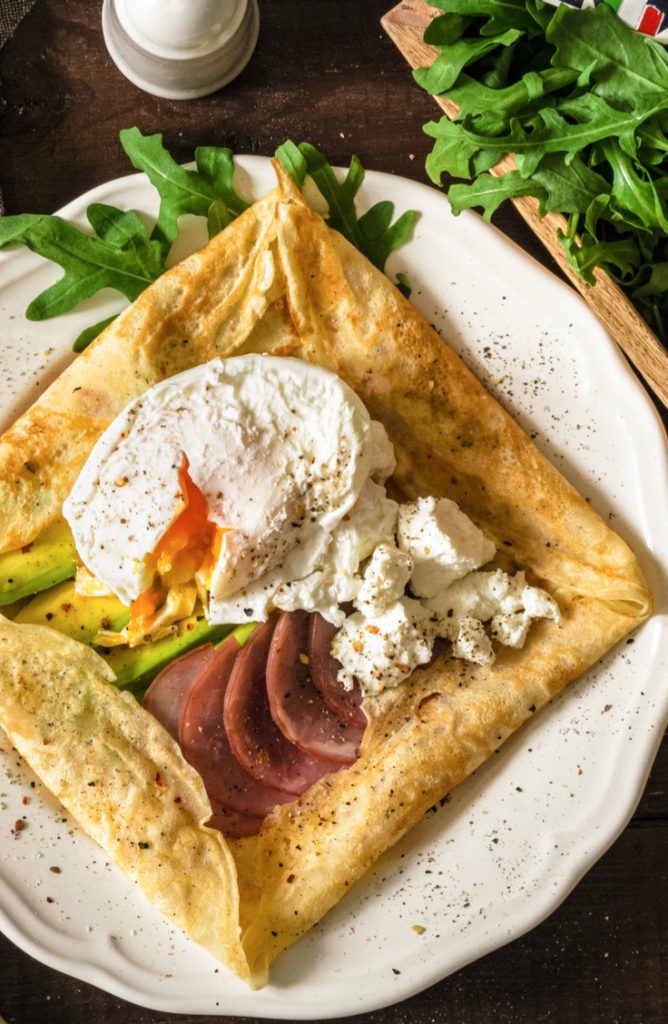 These are a classic brunch that is also good to feed a crowd. Everything cooks in the oven and becomes a creamy, crispy deliciousness.
Ingredients:
4 crepes
1 c. shredded Gruyere cheese
1 c. fresh chopped spinach
2 Tbsp. butter, sliced
salt and pepper
4 eggs
4 slices thin prosciutto
1 avocado, sliced
Process:
Start by preheating your oven to 350F and greasing a baking sheet with olive oil. Next, place your crepes on the baking sheet and sprinkle with cheese and spinach. After, add a slice of butter and season with some salt and pepper to taste. When the seasonings are on, add your prosciutto and crack an egg into the center of the crepe. Next, fold the edges of the crepe up to make sure the fillings stay put.
Transfer the baking sheet into the oven and bake for 10-12 minutes. You want the eggs to be set but still runny. Last, top with your chosen herbs (think dill, basil, chives) and drizzle with olive oil and a little more salt and pepper. Next, top with a slice of avocado and serve!
Recipe 02: Eggstra Amazing Deviled Eggs
These are a classic for any brunch, and there's a reason! They are awesomely delicious.
Ingredients:
12 hard boiled eggs, peeled
1/2 c. mayo
2 Tbsp. yellow mustard
1/4 tsp. salt
1/2 tsp. pepper
1/4 tsp. paprika
1/2 tsp dill for garnish
Process
Start by slicing your eggs in half, lengthwise. Next, remove the yolks and set them aside. Once all of your yolks are in a separate bowl, go ahead and mash them, then add in your mayo and spices and mix that until smooth and creamy. After you have your mixture ready to go, put it into a piping bag with either a star tip or a round tip. Then fill each egg half with the same amount of yolk mixture. Last, top with a sprinkling of dill! Refrigerate until you're ready to serve.
Recipe 03: Parmesan Egg-in-the-Hole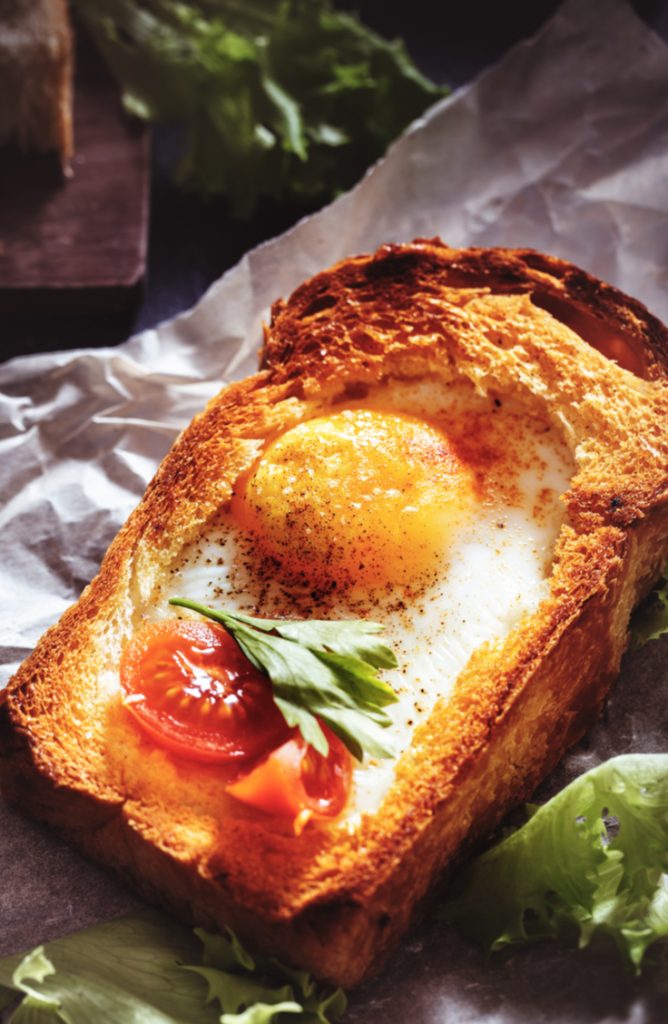 This is a perfect recipe for a chill family brunch at home. It's a combo of toast and eggs that's still different and therefore great for a special occasion like Easter brunch.
Ingredients:
1/3 c. mayo
1/4 c. grated Parmesan cheese
6 slices Texas toast-style bread
6 eggs
salt and pepper
Process:
Start by mixing your mayo and cheese together in a small bowl. Next, spread the mixture on both sides of each slice of bread. When each piece is covered, cut out a circle from the middle. I like using handy cookie cutters like these for Easter! You can definitely use a skillet, but I prefer using a griddle like this one, it just makes cooking easier. Before cooking, make sure your skillet is hot and over medium heat. Put two slices of bread on the griddle and cook until one side is nice and golden brown.
Next, flip the toast and crack an egg into the middle. Reduce the heat to medium-low and partially cover the pan or griddle. Continue cooking the toast until the eggs are set, which should take about 3-4 minutes. When the eggs are done, you can put them in the oven to keep them warm. Last up, cook your rounds! These are great for dipping in the egg yolks. Serve and enjoy!
Recipe 04: Hash Brown Egg Nests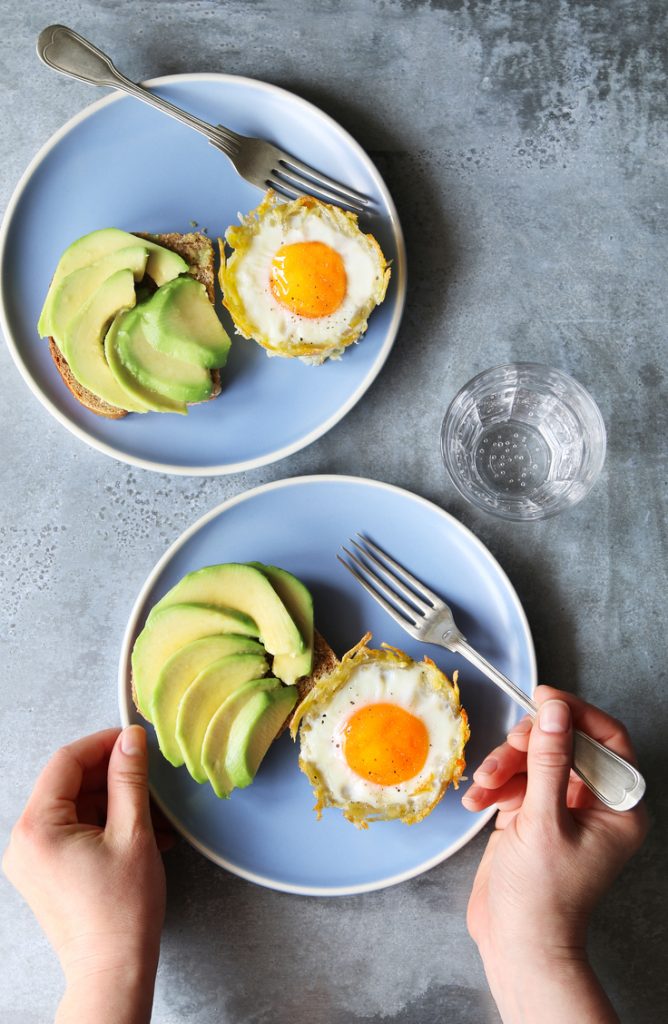 Who says muffin tins are just for muffins? This is a great way to showcase your eggs and feed a crowd!
Ingredients:
15 oz. shredded hash browns, thawed
1 c. shredded cheddar cheese
1 Tbsp. olive oil
8 eggs
salt and pepper
2 slices crumbled bacon
1 Tbsp. shredded cheddar cheese
1/2 tsp. chopped parsley
2 sliced avocados
Process:
Start by mixing the hash browns, salt, pepper, olive oil, and cheese together. Next, great your muffin pan (like this one) and divide the hash browns into each of the cups, making them into little nests. After that, you're going to bake them at 425F for about fifteen minutes. You want the hash browns to be browned and the cheese to be melted. Once the hash browns have browned, crack an egg into the nest and season with salt and pepper. Next, top with crumbled bacon and cheddar cheese before baking again at 350F for about 13-15 minutes. When the whites of the eggs are set, remove from the oven and allow to cool for a few minutes. To get the nests out, gently slide a knife along the edges and lift out. Serve with avocado! I think this is such a fun idea for Easter brunch!
I hope these Easter brunch egg recipes help you have a wonderful Easter! Looking for more Easter recipes? Check out my post on delicious Easter dessert ideas.