Christmas Present Ribbon Wrapping Idea 05: Bows and Bows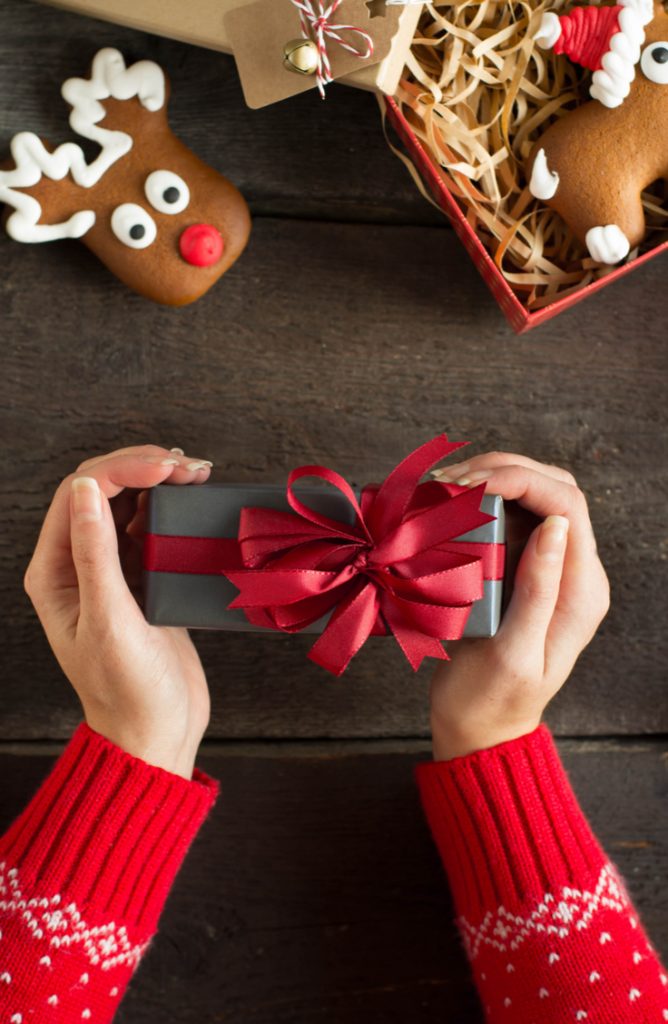 You can fancy up your presents fairly easy by adding some delicate bows. You can purchase bows that are premade, or you can use a tool like this to help you make your own! Youtube is full of tutorials for how to create bows of all shapes and sizes. Adding a beautiful bow is a great way to set the tone for your gift.
If you find yourself a little bit of a present-wrapping-Scrooge, then get together with your friends and make a party of it! Spend an evening chatting, listening to Christmas tunes, and creating beautifully wrapped presents. Hopefully, these ideas will help inspire you to set the tone this holiday season.