Whether you like it or not, the wrapping on a present definitely sets the tone for the gift. The wrapping doesn't have to be elaborate to look professional, in fact sometimes simple is the way to go. With a little bit of effort, creativity, and craftiness you can create Christmas presents that look professional with these Christmas present ribbon wrapping ideas.
Christmas Present Ribbon Wrapping Ideas
Christmas Present Ribbon Wrapping Idea 01: Mix and Match Patterns
Mixing and matching patterns with solids is a great way to create an overall professional look with minimal effort. Choose a color palette (it does NOT have to be red and green) and look for patterns and solids within the palette. This set comes already matched so all you need to do is grab some ribbon (like this or this) and you're ready to wrap.
Christmas Present Ribbon Wrapping Idea 02 & 03: Ribbon, Twine, and Extras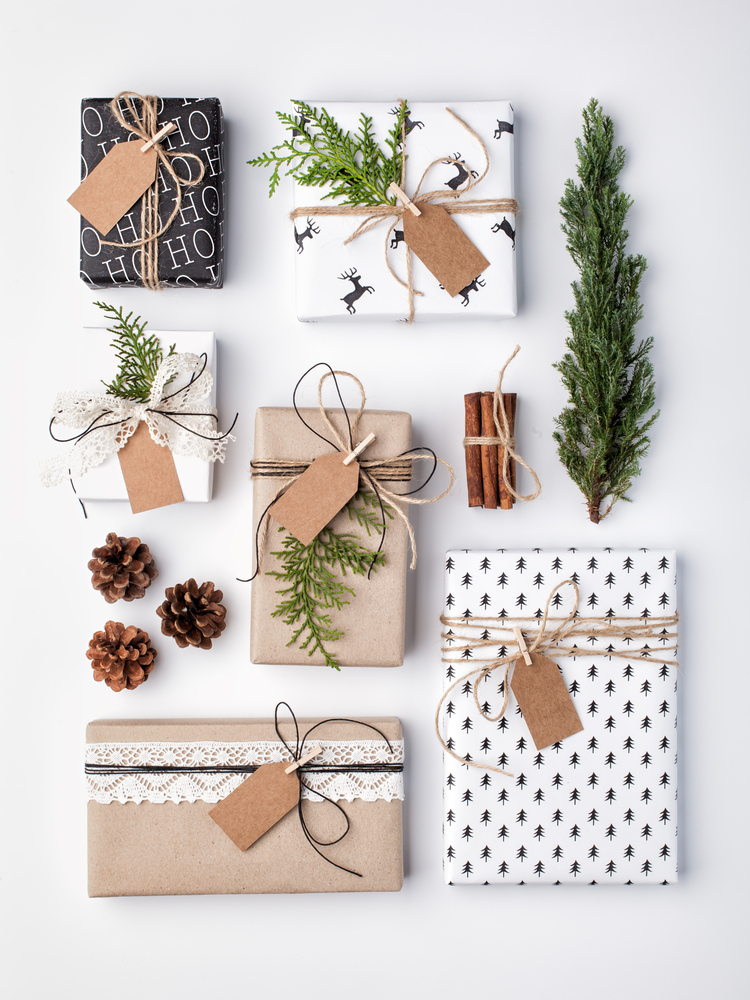 This idea combines a few different techniques. The first is mixing and matching ribbon with twine (like this) to create a sophisticated and rustic look. Try layering multiple strands of twine with the ribbon for a unique finish.
The next idea is to add a little something extra with your ribbons and wrapping. It doesn't have to be expensive! Try adding a sprig of evergreen, herbs, or a stick of cinnamon for a festive addition.
Christmas Present Ribbon Wrapping Idea 04: Thick and Thin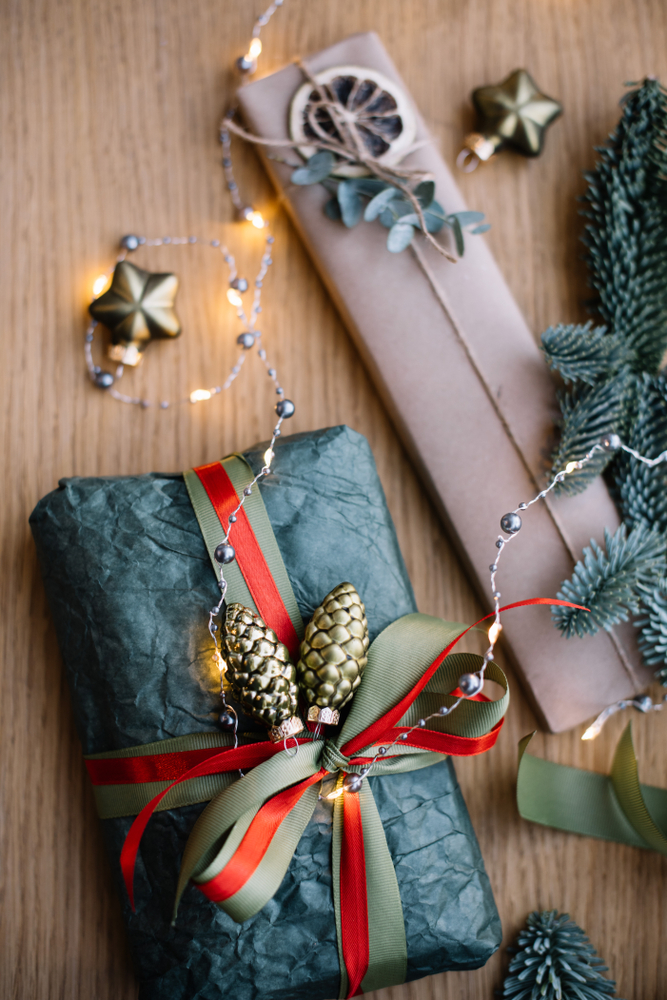 For a unique and lavish look, try combining a wide and a narrow ribbon. It works best when they are different and contrasting colors, but you could do this with ribbons of the same color and different sheens or different patterns. Grab a set of 20 solid different colors 2/5″ wide here, a set of solid 1/2″ wide ribbon here, and a set of holiday patterned 7/16″ here. For a little something extra, try tying in a Christmas ornament that the recipient can keep for their tree.
Christmas Present Ribbon Wrapping Idea 05: Bows and Bows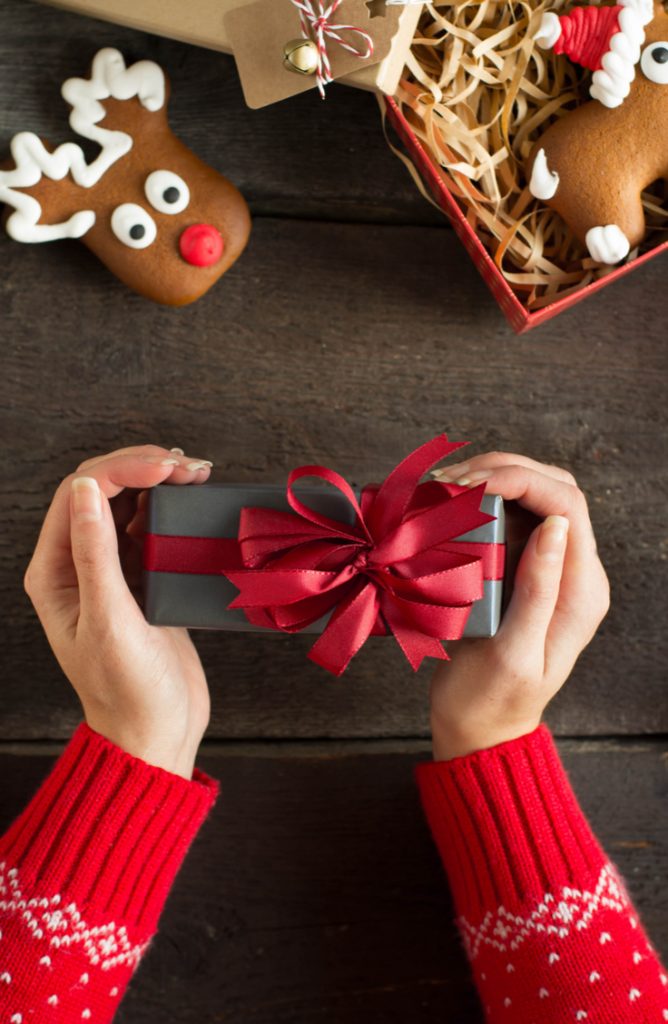 You can fancy up your presents fairly easy by adding some delicate bows. You can purchase bows that are premade, or you can use a tool like this to help you make your own! Youtube is full of tutorials for how to create bows of all shapes and sizes. Adding a beautiful bow is a great way to set the tone for your gift.
If you find yourself a little bit of a present-wrapping-Scrooge, then get together with your friends and make a party of it! Spend an evening chatting, listening to Christmas tunes, and creating beautifully wrapped presents. Hopefully, these ideas will help inspire you to set the tone this holiday season.