If your little one is an adventurer at heart, then throwing a camping themed birthday party might be right up their alley! Don't think that means you have to pull out the camo and head outdoors though, because this theme is versatile enough to work indoors and out and for boys or girls. It's all in how you pitch the tent, so to speak. So, here are some ideas for throwing a camping themed birthday party!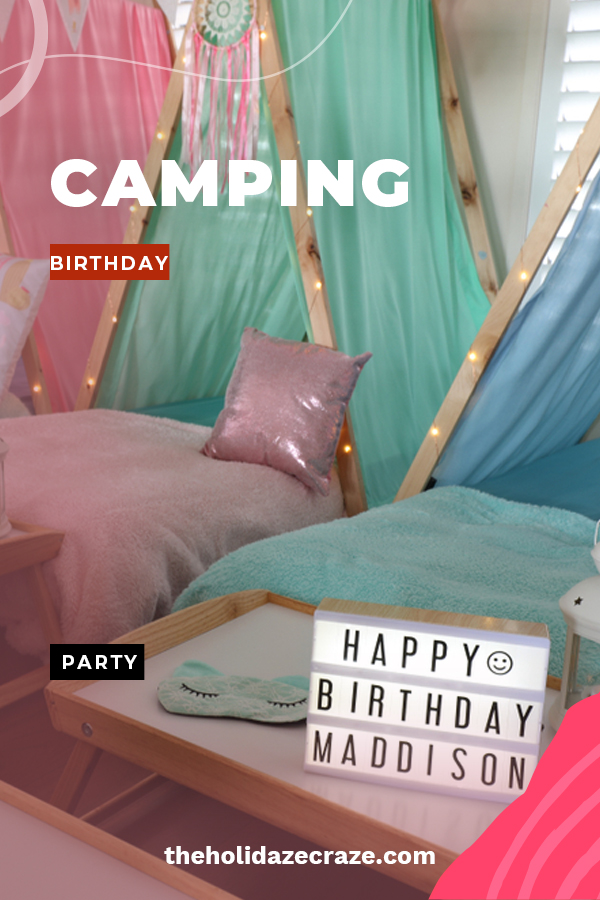 Camping Theme Birthday Party Ideas For Both Indoors and Out
Camping Theme Idea 01: Indoor Tents
If it's too cold, raining, or outdoorsy outside, then have no fear! Pitch your tents indoors for some fabulous camping fun. You can totally pitch a regular tent indoors if you have space. Or you can create tents using a few basic materials!
Using 2×2 pieces of wood (or PVC pipe if you'd prefer) simply create a "v" shape at your desired height. Then use a solid screw to hold the pieces in place. Once you have identical "v" shapes, all you need is to place a 2×2 between the tops to there is some stability. Drape some fabric or a blanket across and you're in business! Twinkle lights are a must here so that your little adventurers can gaze at the stars from their tiny bungalows.
If you're not up for making your own tents, you can always purchase a premade one like this. Heading outside? Add a few tents to eat, play, and tell spooky stories in. Grab this cute teepee to complete your look.
Camping Theme Idea 02: More S'mores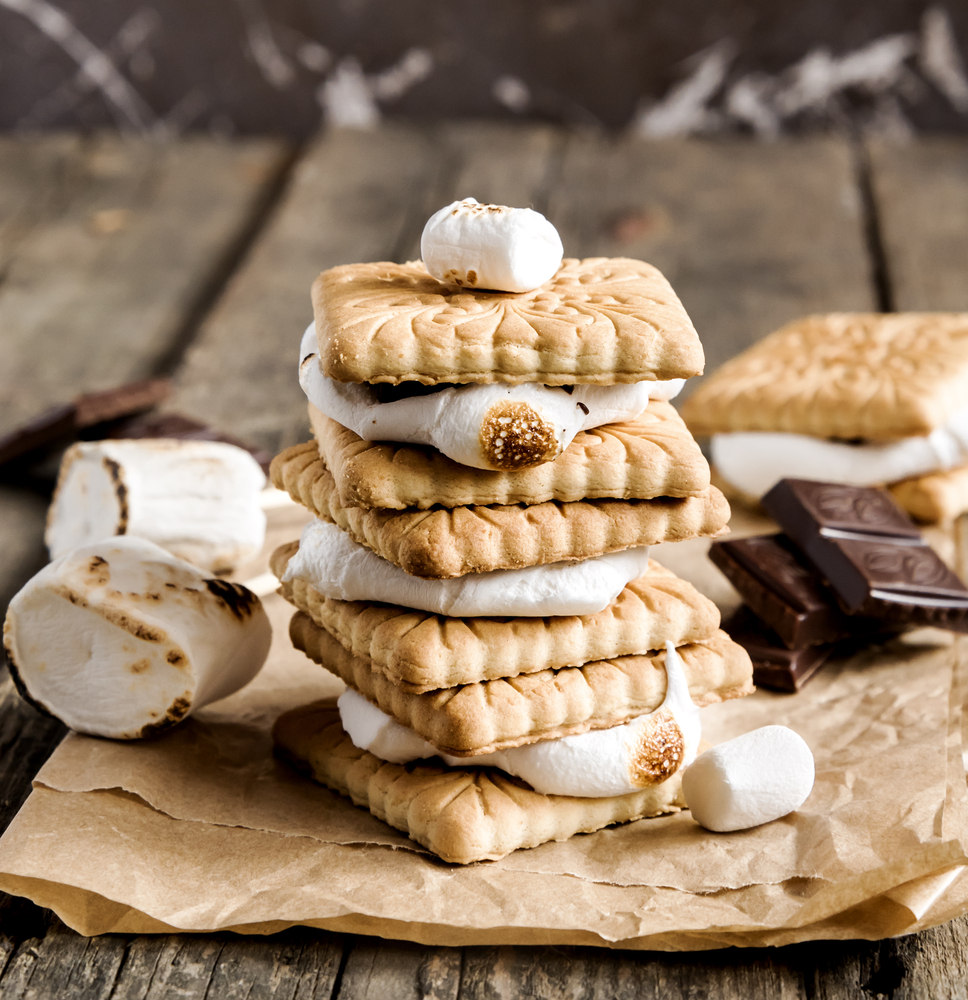 No camping retreat is complete without marshmallows toasted over an open flame and sandwiched between cookies and chocolate. S'mores are a critical part of camping, so why not have a S'mores Bar at your party! Stock your island with different types of cookies from graham crackers to shortbread. Then add in a few different types of toppings: cookie butter, chocolate bars, peanut butter cups, and more. Finish with different types of marshmallows, from the nostalgic to the designer.
If you're worried about the open flame part of the s'mores making, look no further than this awesome set. It utilizes Sterno containers to create the flame which is great for keeping smoke to a minimum. If you're braving the great outdoors, then you're going to need a set of roasting sticks like these.
Camping Theme Idea 03: Woodland Friends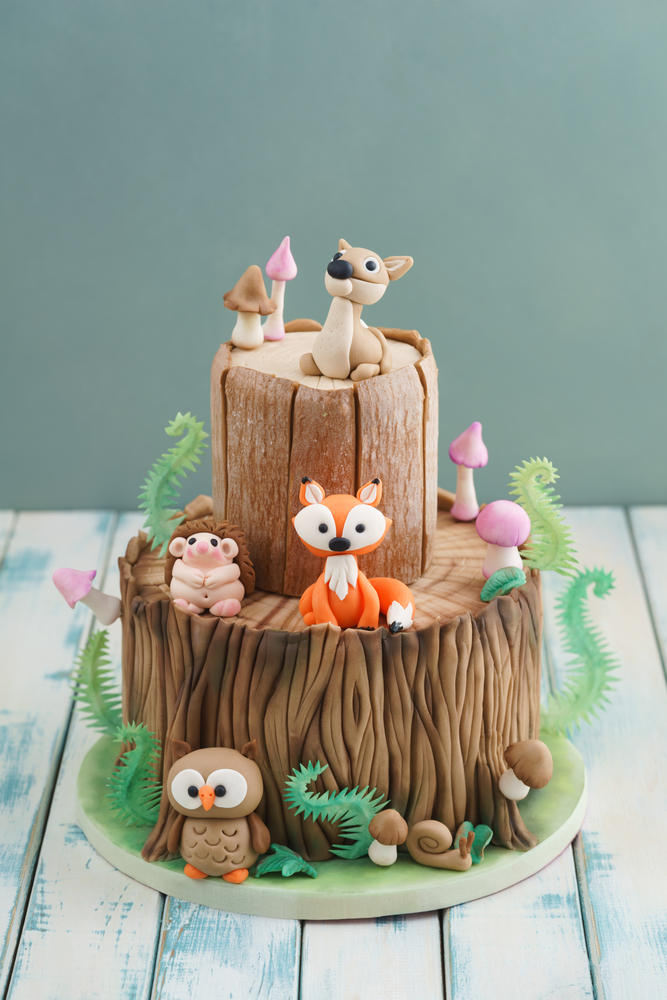 Whether you're indoors or out, don't forget about adding some fun woodland friends to the party! Whether you sprinkle them on your cake, table, or invitations, having some woodland friends can add a little more adventure to the great in (or out) doors. Grab this beautiful party set from Big Dot of Happiness. It has everything from cake toppers to invites to photo booth props.
Camping Theme Idea 04: Camp Food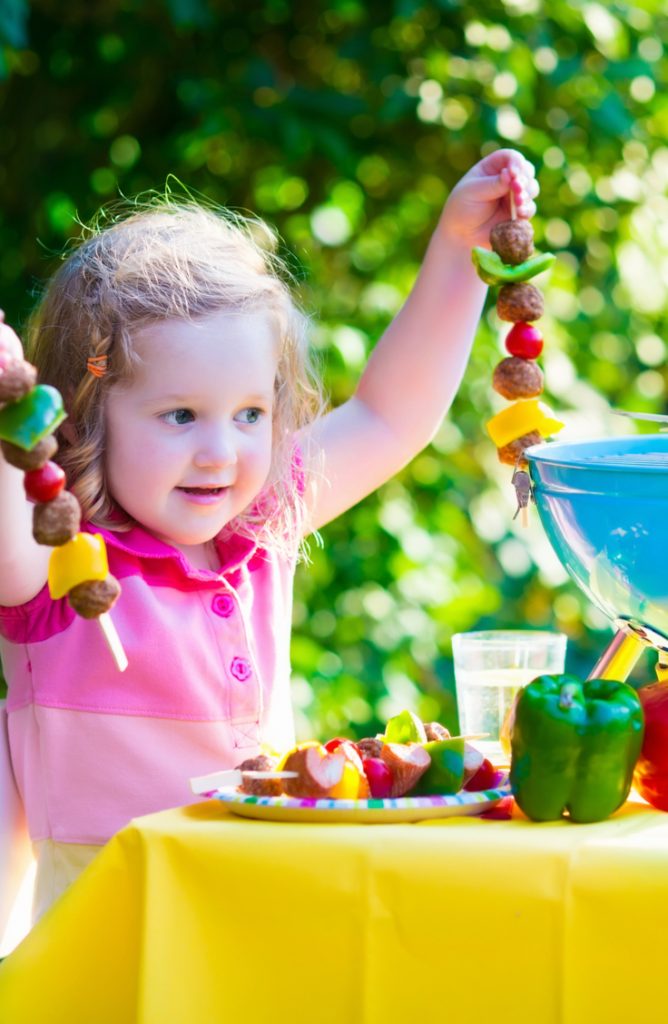 Just because your theme is camping doesn't mean your food has to be rough. Instead, take the elements of camping and incorporate it into your menu. Serve fresh fruit on kabobs, roast hot dogs, or have a trail mix making station. You could opt for people to assemble their own tin-foil dinners, or you could grill kebabs for them!
Camping Theme Idea 05: Campfire Games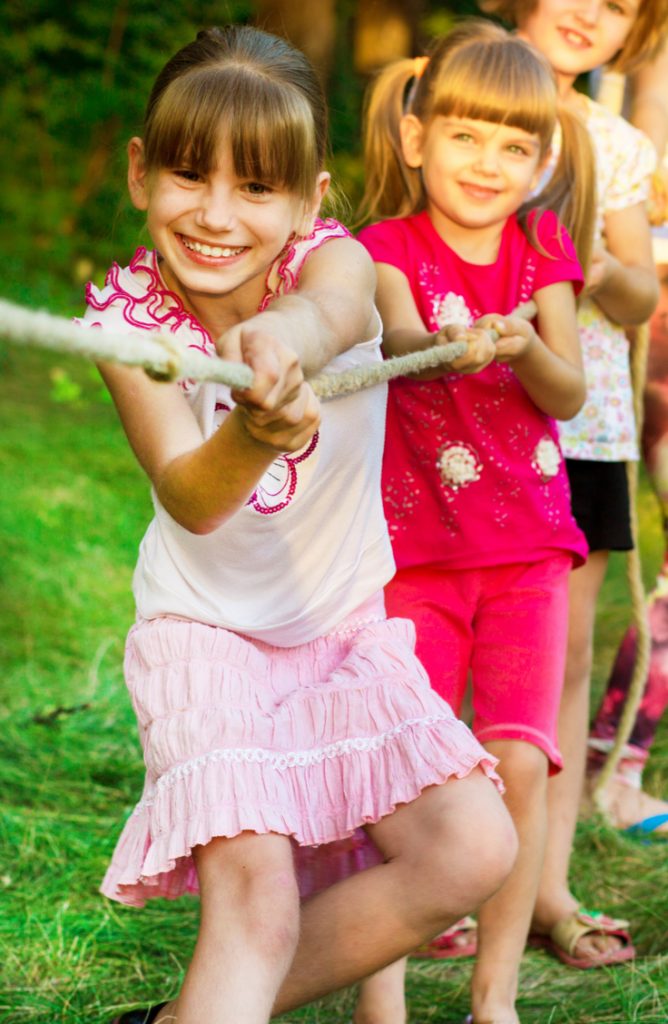 No campout is complete without games! If you're heading outdoors then think about classics like Tug-of-war, Red-light-Green-light, Mother May I, and even parachute. If you're staying indoors, then try putting together a "Pin the 'mallow on the campfire" game, a scavenger hunt, and scary stories told by the fire. You can pick up an indoor "fire" here to help create the atmosphere without the fire hazard. Then make sure each guest has a flashlight (grab a set here) that they can use to find their way home.
So, whether you opt for the warm indoors or the great outdoors, incorporating camping into your theme is easy as assembling a s'more! Just add a dash of twinkle, a smidge of campfire, and a pinch of fun. Happy Camping!