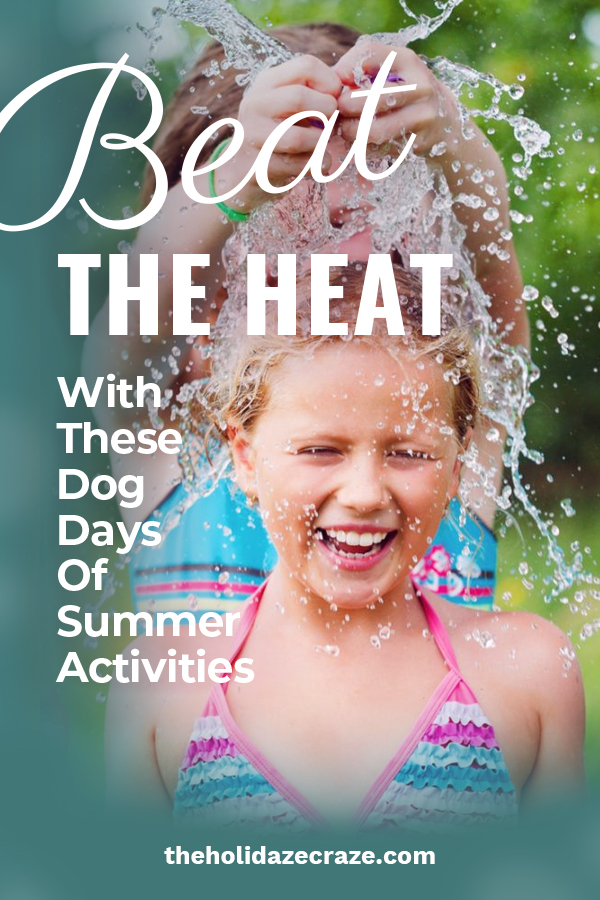 I don't know if you've seen the news lately, or walked outside, but our really temperate June is morphing into a very hot July. I heard that it was so hot in Paris this last week it was actually cooking the mussels in the bay in their shells. Crazy, right? So, how do you beat those dog days of summer when your kids are bored and it's just too hot outside? With some of this really fun summer activities!
Beat The Heat With These Dog Days Of Summer Activities
Idea 01: Break Out The Sprinklers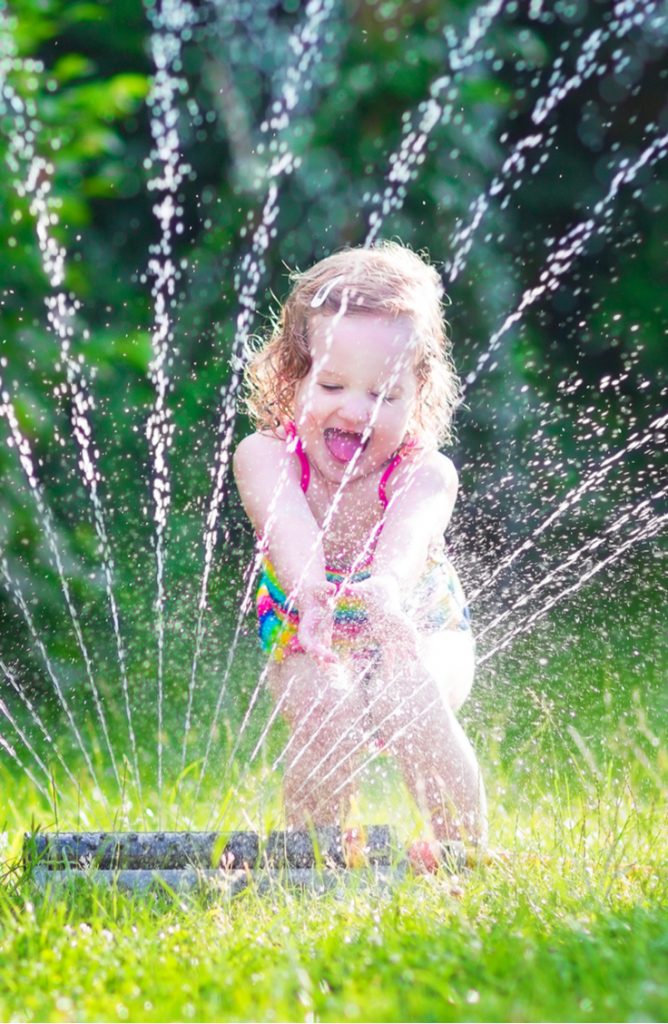 This doesn't have to be anything grand or huge. Sometimes my littles love just playing with the rainbird in the backyard. If your kids need a little something extra, then you should totally try this swirly sprinkler! It's going to keep your kids on their toes, cooled off, and give you a minute to enjoy some iced tea in the shade.
Idea 02: Beach Ball Bounce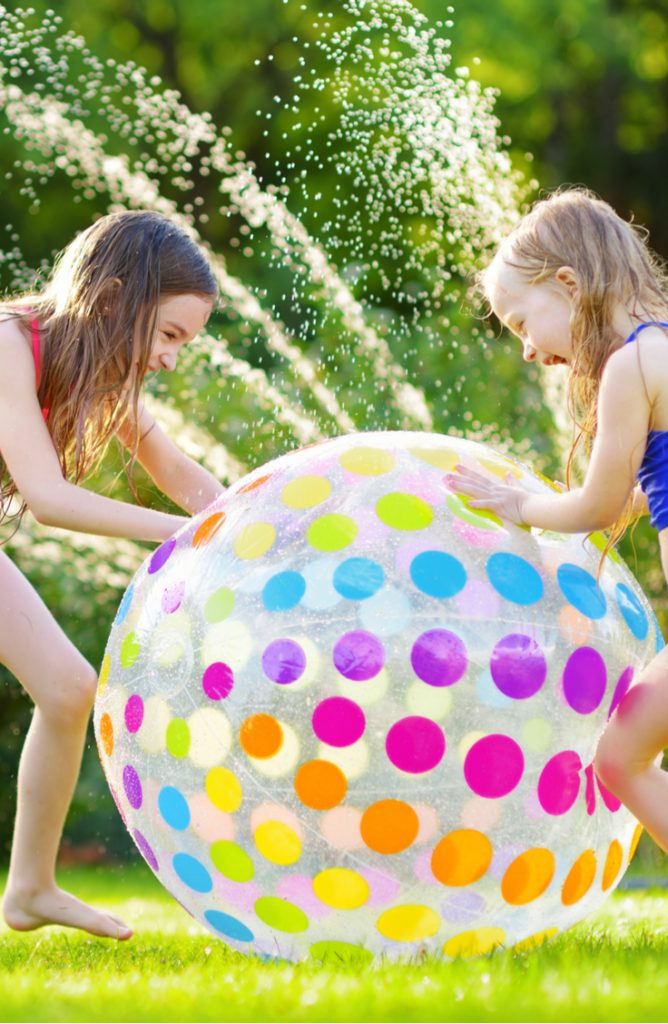 This is a simple game to organize and can be done with one child or many! Simply pick a starting line and have participants using squirt guns to move the beach balls from the start to the finish. Grab some cute beach balls here, and some amazing squirt guns here.
Idea 03: Updated Sidewalk Chalk Art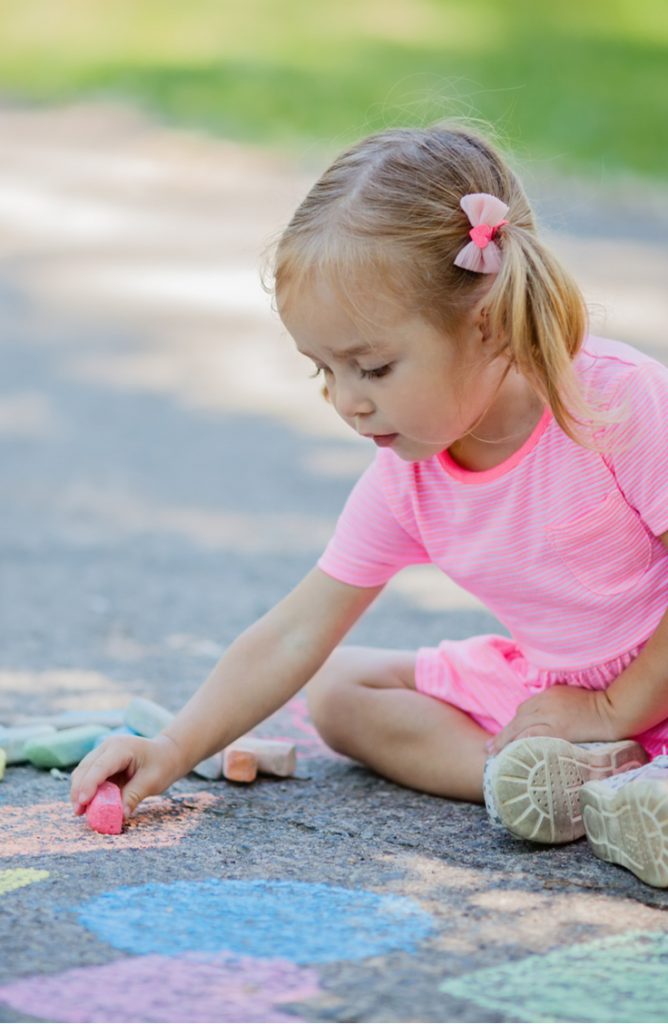 Need to change up your sidewalk chalk game? Try going from chalk to paint! You can make the paint by mixing 1/2 c. cornstarch with 2/3 c. water and a healthy dose of food coloring. Then you can either put them into squeeze bottles like these or try utilizing some squirt guns! It takes art into a whole new (and cool) direction.
Idea 04: Soap Boat Races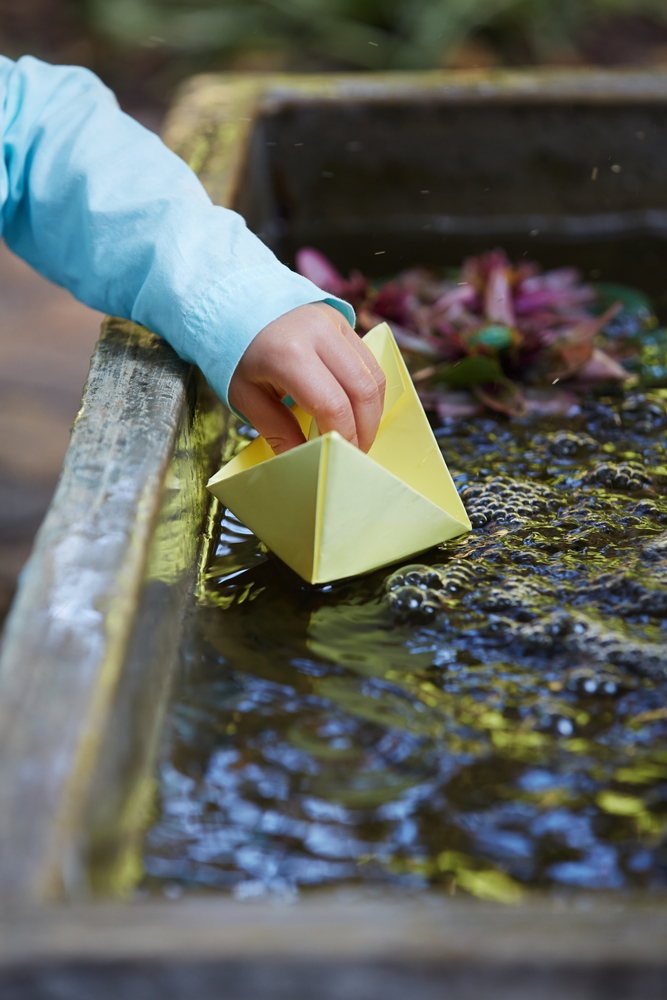 Did you ever make boats and float them down the gutter? It was one of my favorite activities as a kid. So, how do you update this for your littles when it's hot outside? Utilize some rain gutters from your local home improvement store and bars of soap from the dollar store and you're set! If your kids are bigger, have them carve the soap into a boat (or shape) of their choosing. Then all you need is a hose and you're ready to race! This is guaranteed to be one for the memory books.
Idea 05: Water Balloons, Baby!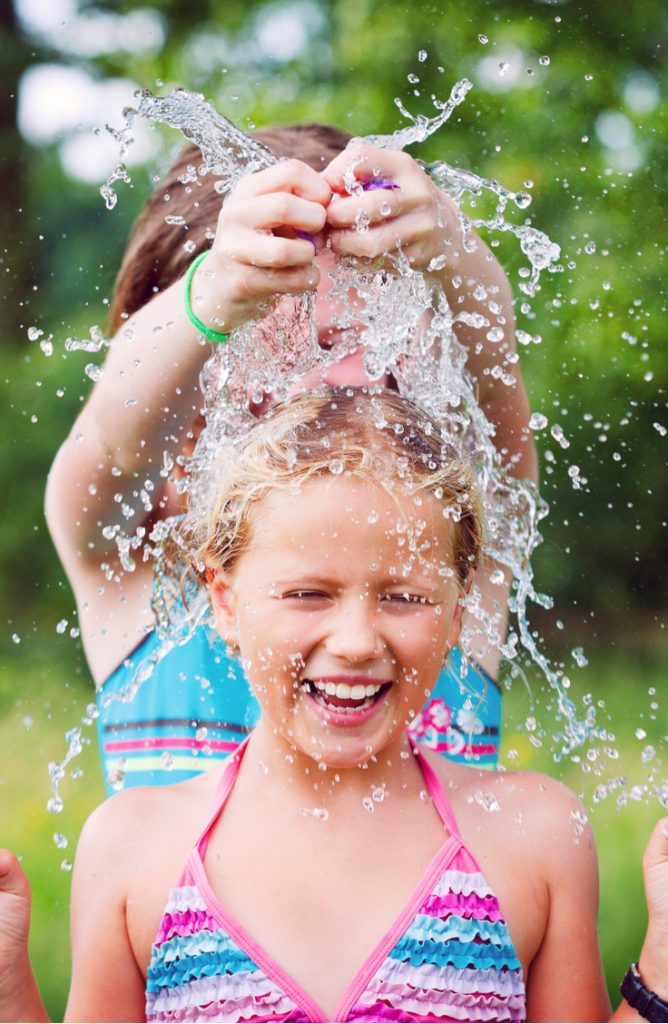 The thing about water balloons is that they are so versatile because they are so fragile. Start with grabbing a few orders of these balloons because you'll be able to fill a bunch at once without tying them all off. Then you can have a traditional water balloon fight, or you can try one of these alternatives:
Water Balloon Toss: Have kids use beach towels and see how far they can toss the balloons without them breaking.
Target Practice: Use these adjustable hoops to create targets on the lawn. Then see if kids can land their balloons inside the target. As a bonus, you'll get a head start on watering your lawn.
Water Balloon Pinata: String your water balloons on a line of twine and have them take turns hitting the balloons with a bat or even their hands!
I hope that these summer activities help you beat the heat during these dog days of summer! They are sure to entertain bored kids and help everyone cool off.