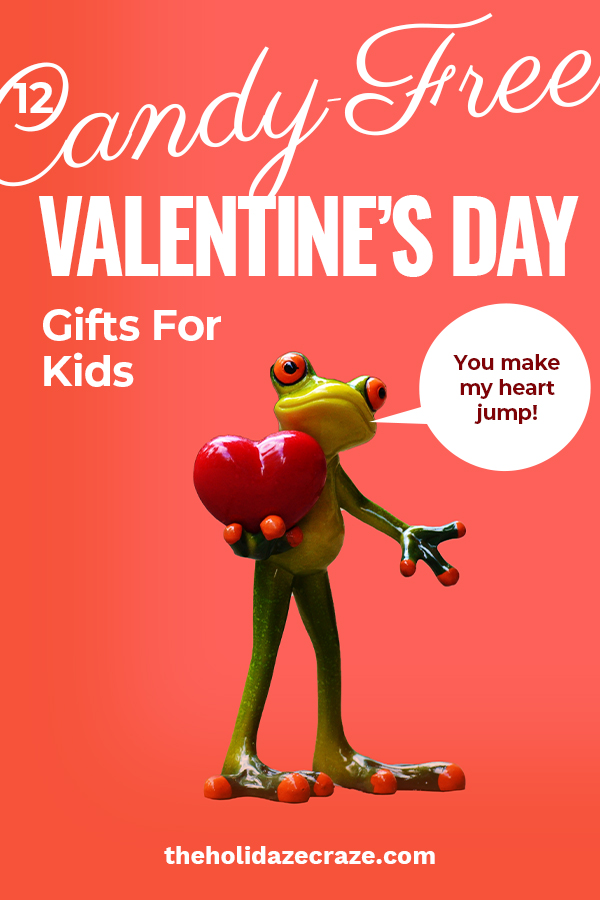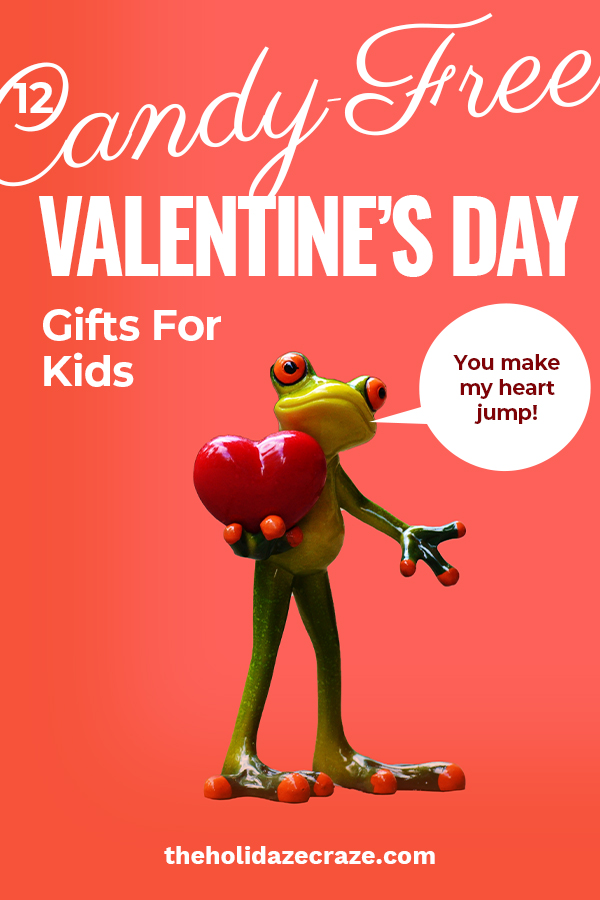 Valentine's Day is the best holiday of the year, unless you're dieting. And, frankly, unless you've got the kids home all day after they're candied up.
For that reason, and if your kiddos go to a school that doesn't allow edibles, I'm here to save the day. There are plenty of candy-free Valentine's day gift ideas out there.
I find my darling children love to do whatever they can to "help" with projects. This Valentine's Play Dough idea will give them that chance, and produce cards for their classmates.
It's your classic Kool-Aid recipe, cut into hearts, and stored in tiny containers.
Print up a few lid labels and paste them all on. Your son or daughter can sign the tops.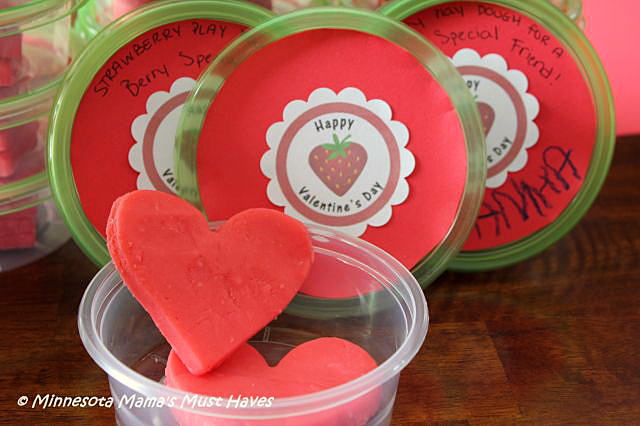 Although it's been out for years now, I am still subjected to Minecraft. Daily.
This is why Creekside Learning's idea is still applicable, and perfect for those kids still pixelating hourly.
As I always note, at least the characters are easy to draw. I've even stitched Creepers in the past. Now, you and the kids can paste or draw its iconic black face on some green squares and call them dynamite.
These are super cute candy-free Valentine's day gifts that everyone is sure to love.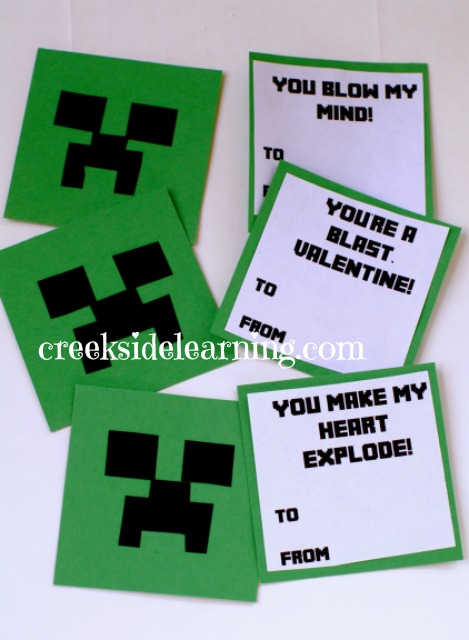 While we're dusting off the puns, head over to Sweet CS Designs for several ideas using lizards, frogs, and dinosaurs.
They're great for boys, since you probably have an entire population of these crawling around their rooms already.
If not: dollar store, baby. The dollar store is sure to have tons of options for candy-free Valentine's Day gifts.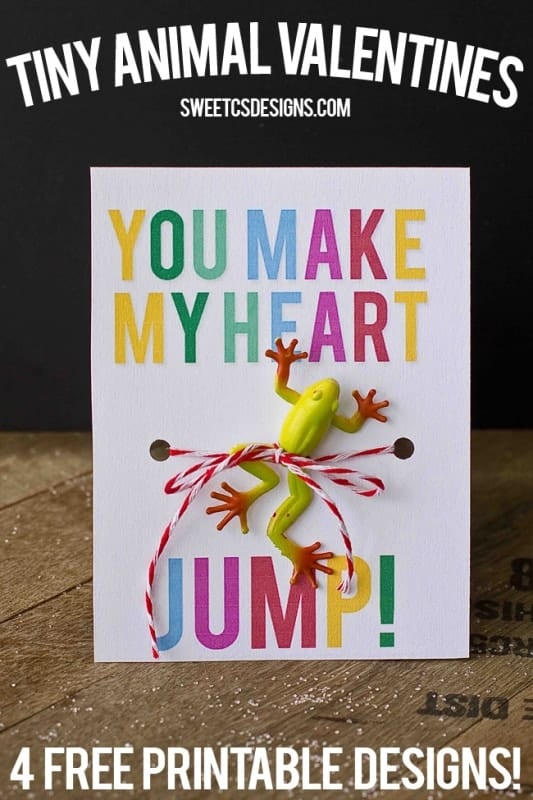 Maybe you want to craft up a few traditional cards. That's cool; we can do that.
I'd like you to consider an interesting, engaging twist for your underage helpers with these V Day heart cards.
They've been stamped with celery sticks, of all things. Hey, you couldn't tell -right?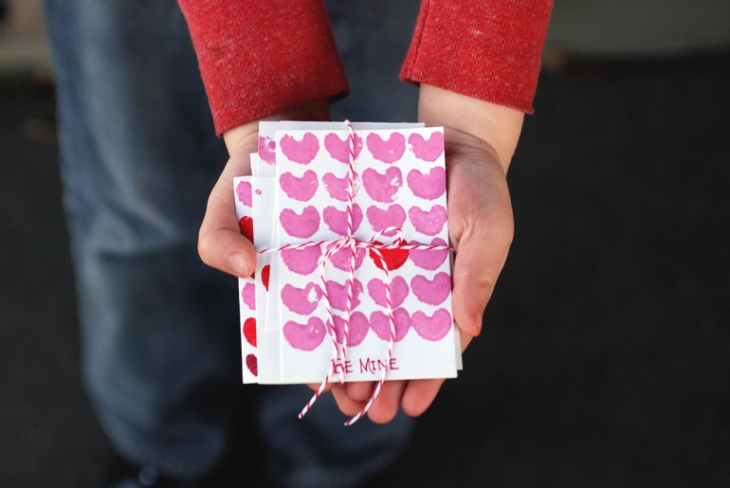 "I'd snap at the chance to be your Valentine," these alligators say.
They're a bit more advanced of a craft, since their body is made to hold whatever non-candy goodies you intend to give out.
Or, keep them empty. The kids won't care.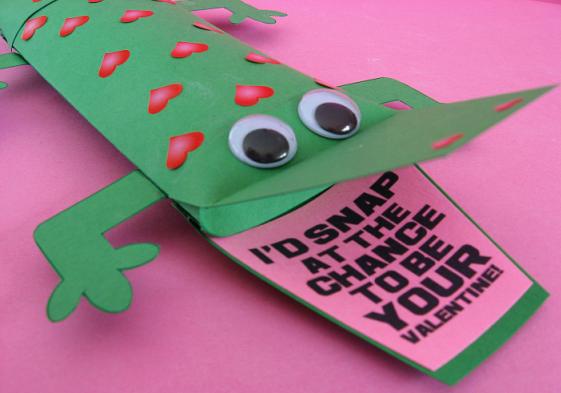 Whoa, there, kids. Now we've got a card for miniature horse-lovers.
Gallop upstairs or down to the store for a bag of dancing ponies, then print up a simple card. Find some at the Dollar Store!
Punched holes and string will be your pard'ners, plus all the thrilled cowboys and girls. They won't even notice that these are candy-free Valentine's Day gifts.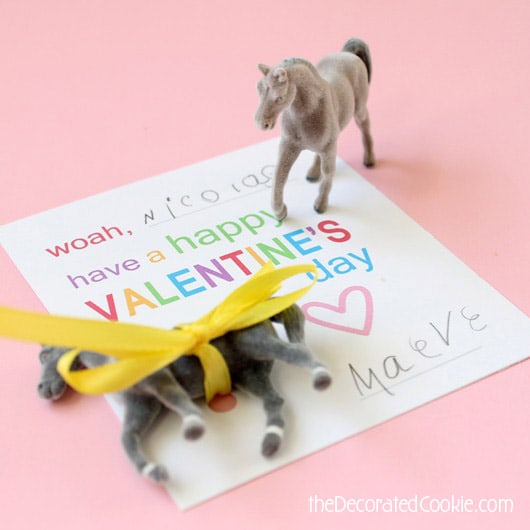 We live in a technologically-advanced time, right? Why not wow everyone with some photo cards?
Take a few cute pictures of your sweetie, run them through a photo-arranging program, and print.
Easy, peasy, cutesy. Your kid's classmates will know exactly who the card is from.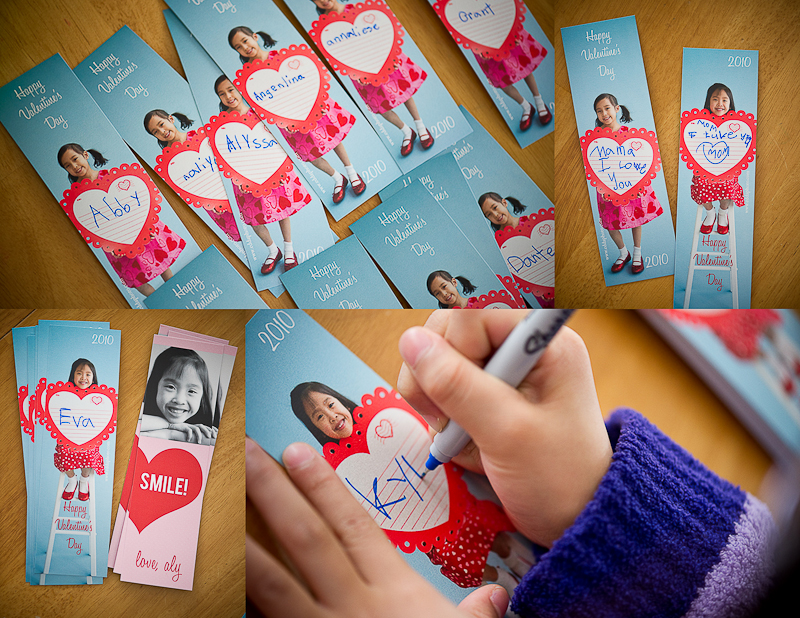 For these last few ideas, I'm issuing a mandatory pun warning.
Now that I'm in the clear, go purchase a few, small bubble sticks for this Valentine.
The kids will be "blown away."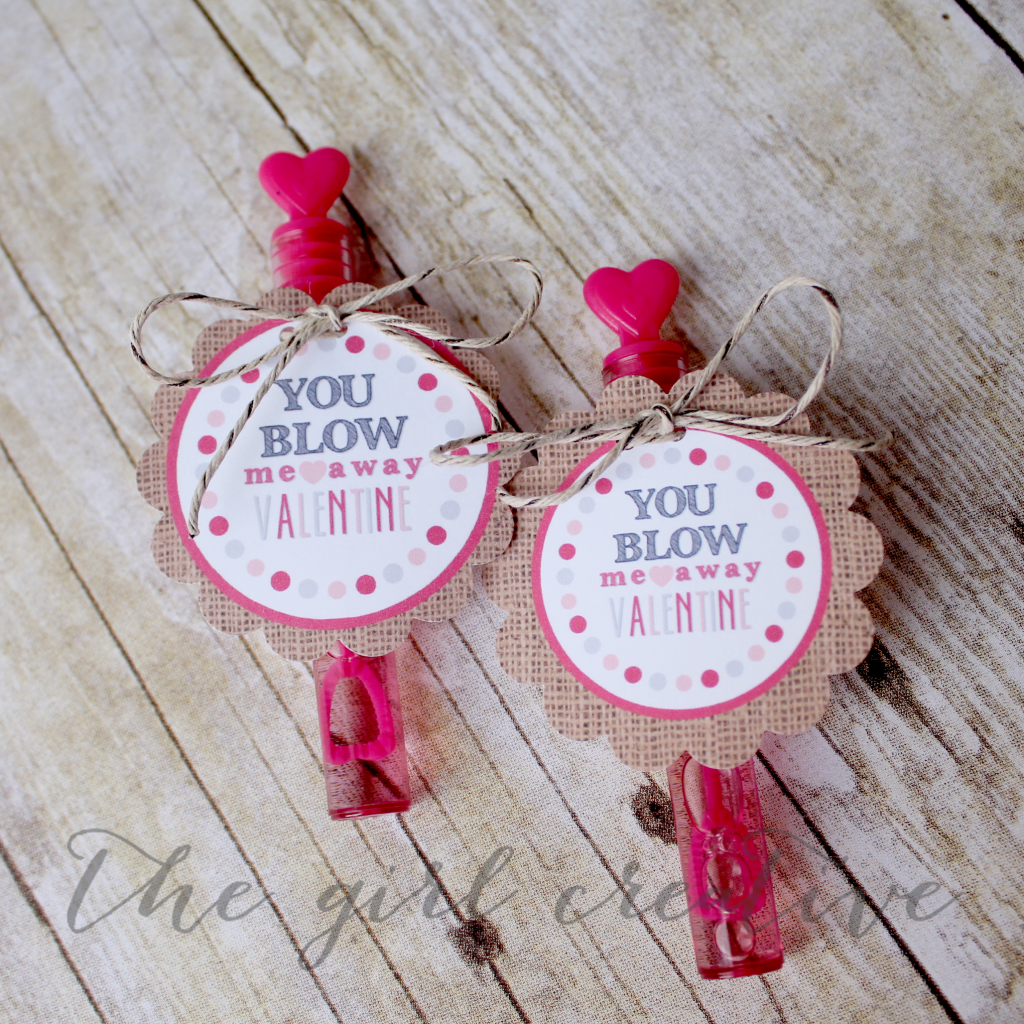 Not feeling bubbly? Would you say, SLIMY?
I have kids who would love to be someone's Valenslime this year.
If you make this, you will win the kids' vote for most awesome parent. From the other parents, though, not so much. Still, it's candy-free Valentine's gifts, and the other parents are sure to love that.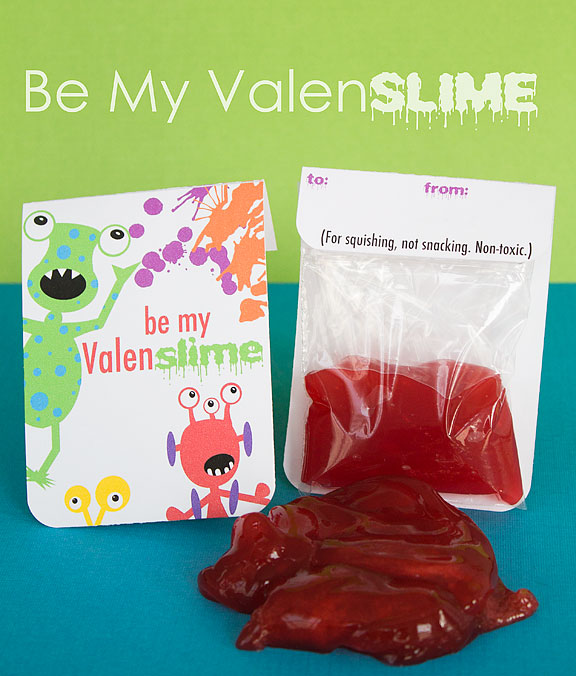 While we're talking ooze, what about a slightly less slimy option?
B-Inspired Mama is the brainchild behind these "You Make My Heart Squishy" cards.
The secret ingredient is hair gel, plus glitter.
Duct tape your full baggies inside the card, and pray the kids won't peel them apart in your house.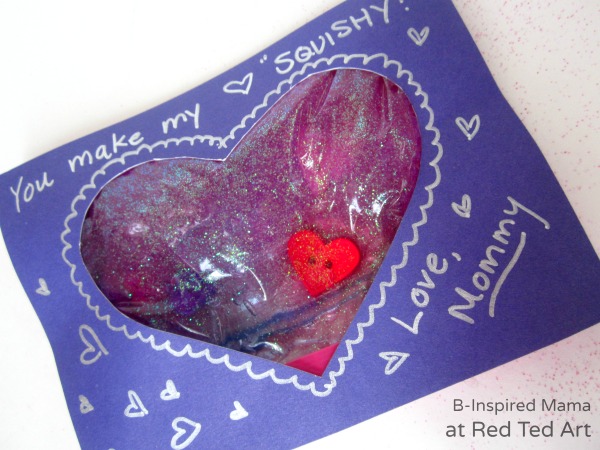 V Day? Nope, not that kind, soldier. At ease.
Here's another plastic toy you may have a whole army of in your toy room.
Tie a few onto some punny cards, and your troop will be all set for a heart attack. Find these little guys at The Dollar Store.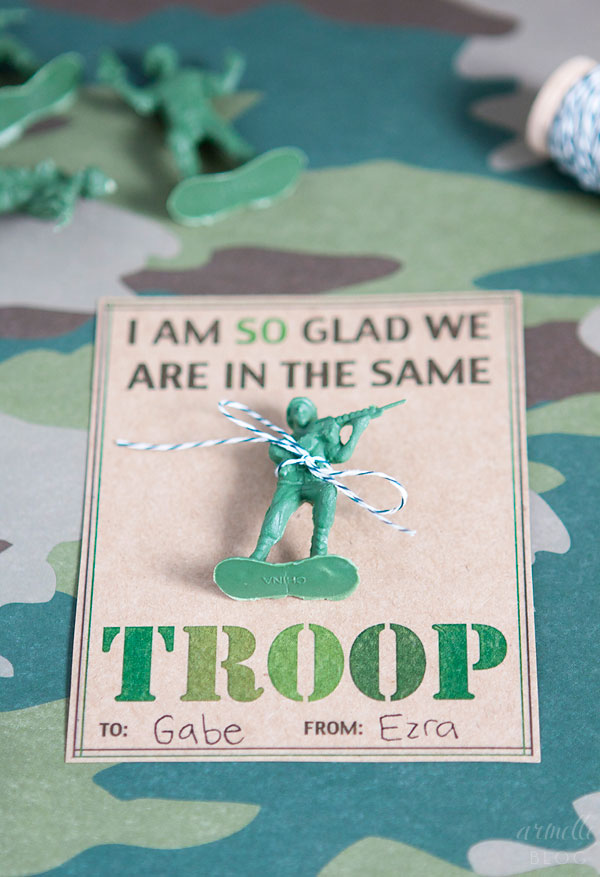 Eighteen 25 whipped up this last idea using the magic of double-sided Silhouette adhesive.
If you're like me, and don't own a Silhouette, you can magick a pair of scissors out of your crafting drawer, instead.
Print "You light up my life," or "You make my heart glow," or "My love is neon and non-toxic" on a few cards. Attach a glow stick to the back.
What kid doesn't like glow sticks? It's a winning idea that only takes a few minutes.