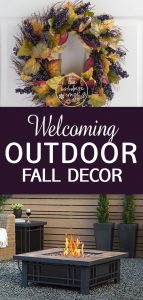 With cooler temperatures just around the corner (can I get a hallelujah?!) it's time to start thinking about changing up your outdoor decor. There are many things you can use to create beautiful outdoor fall decor for your home.
One way to add a bit of warm welcoming outdoor fall decor to your home is a good wreath.
This Faux Fall Eucalyptus Wreath has lovely fall hues of gold, copper, red, and burgundy. These colors scream welcoming fall outdoor decor.
You can also take things into more of a harvest direction by grabbing this beautiful Faux Autumn Grape Wreath.  It has a subtle nod to the Northern Cali wine country while still keeping things in line with traditional autumn colors.
This Twig and Faux Berry Wreath is sure to brighten up any front door! It makes for a nice transition from summer to fall with its warm and neutral colors.
If you're a fan of neutral colors, you can't go wrong with this wreath! It is filled with white pumpkins, lovely pinecones, and accented with green leaves. It has just enough color to keep from being boring, but is neutral enough to complement any door color.
Once you've got a good wreath on your door, it's important to add a little something extra to your doorstep or back porch. This can be in the form of sculptures or furniture.
Putting something like this beautiful Wicker Wagon on your front step and filling it with season decor like pumpkins, leaves, or hay bales can add a lovely touch to any porch.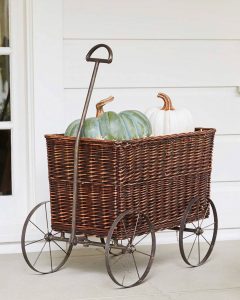 You could accent your porch with this lovely Outdoor Cast Metal Lantern. Fill it with an LED candle, leaves, or twinkle lights and it is sure to add some warm outdoor fall decor to your front or back porch.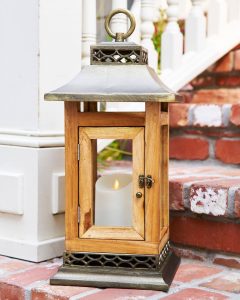 If you're really in the mood to add some literal warmth to your outdoors, adding a fireplace is a great addition! A gas fireplace is not only economical, it's less messy, and easier to get up and going. This one is a great idea if you're limited with space but still want to add a cozy space you can get warm on a chilly autumn night. The orange and yellow of the flames will be a perfect addition to your outdoor fall decor.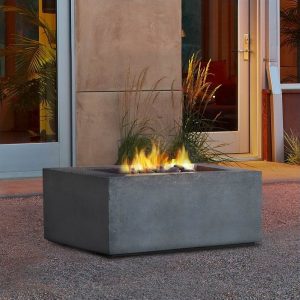 If you want something that you can accessorize with some patio furniture, then this propane fire place is an awesome alternative! And with 5 stars, you really can't go wrong.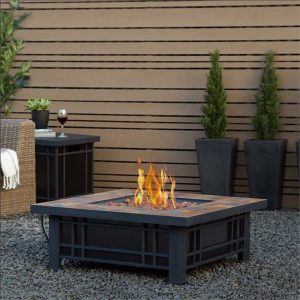 And there you have it! Some fabulous ways to add some warmth to your outdoor autumn decor.