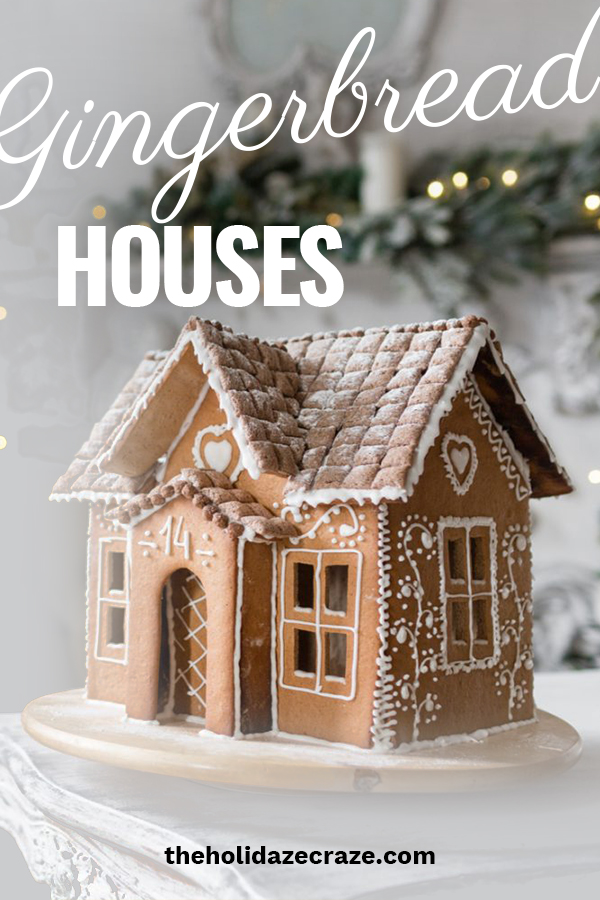 The History Of Gingerbread Houses and More!
The Recipe
If you would like to make your own gingerbread for a house or figures, look no further.
Ingredients:
3 1/4 c. flour
1 Tbsp. cinnamon
1 Tbsp. ground ginger
3/4 tsp. baking soda
3/4 tsp. ground cloves
1/2 tsp. ground nutmeg
1/2 tsp. salt
3/4 c. butter, softened
1/2 c. packed brown sugar
1 egg
1/2 c. unsulfured molasses
1 1/2 tsp. vanilla extract
Simple Icing: 2 c. powdered sugar, 2-3 Tbsp. milk, 1/4 tsp. vanilla extract
Process:
Start by combining the dry ingredients together and set aside. Then, in your stand mixer, whip the butter and sugar together until light and fluffy. Then add in the eggs, molasses, and vanilla and beat until combined. Slow the mixer to low and add the flour mixture a little at a time until just combined.
When the dough is combined, divide into two portions and wrap in plastic wrap. Place both balls of dough in the fridge and chill overnight. When the dough is ready, heat your oven to 350F and line a few baking sheets with parchment paper. Then roll the dough out on a lightly floured surface using a floured rolling pin until you have an even thickness of about 1/8″.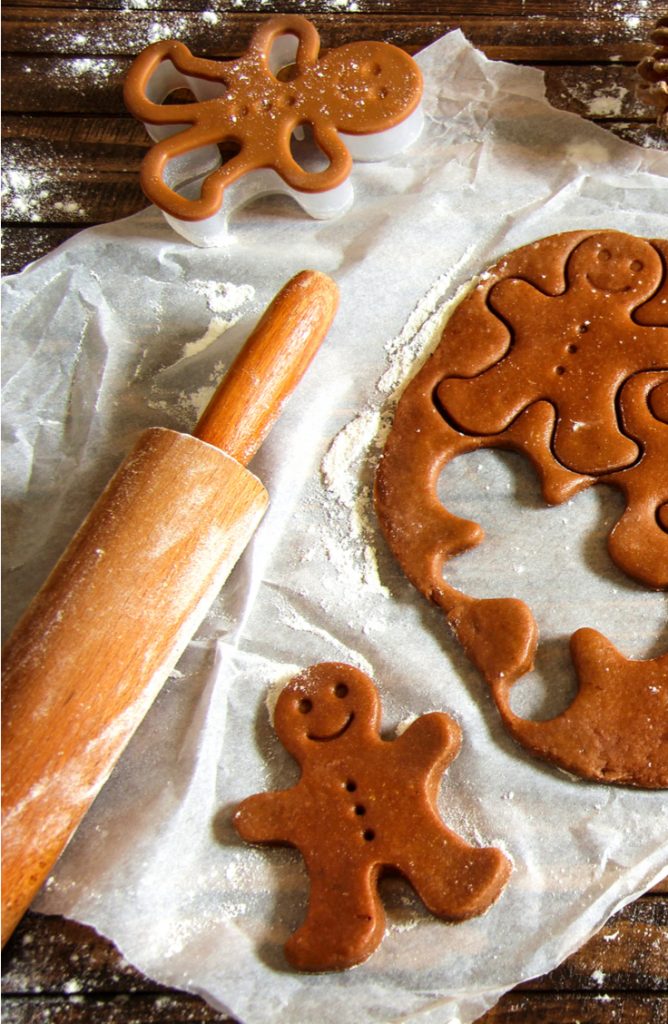 Cut out your desired shapes using cookie cutters like these. Then place the shapes on your pan and bake for 8-10 minutes or until the cookies are crisp. Remove from the oven and allow to cool completely. While the cookies are cooling, mix the ingredients for the frosting together and place it in a piping bag. Pipe designs and decorate as desired!
Gingerbread House Decorating Party
One of the best ways to entertain during the holidays is to have guests decorate their own gingerbread houses! You can add an element of surprise by giving each family/group/team a theme they have to work with, or you can let people decide on their own. You can purchase kits like these, bake your gingerbread using a template like this, or use graham crackers as your base building materials.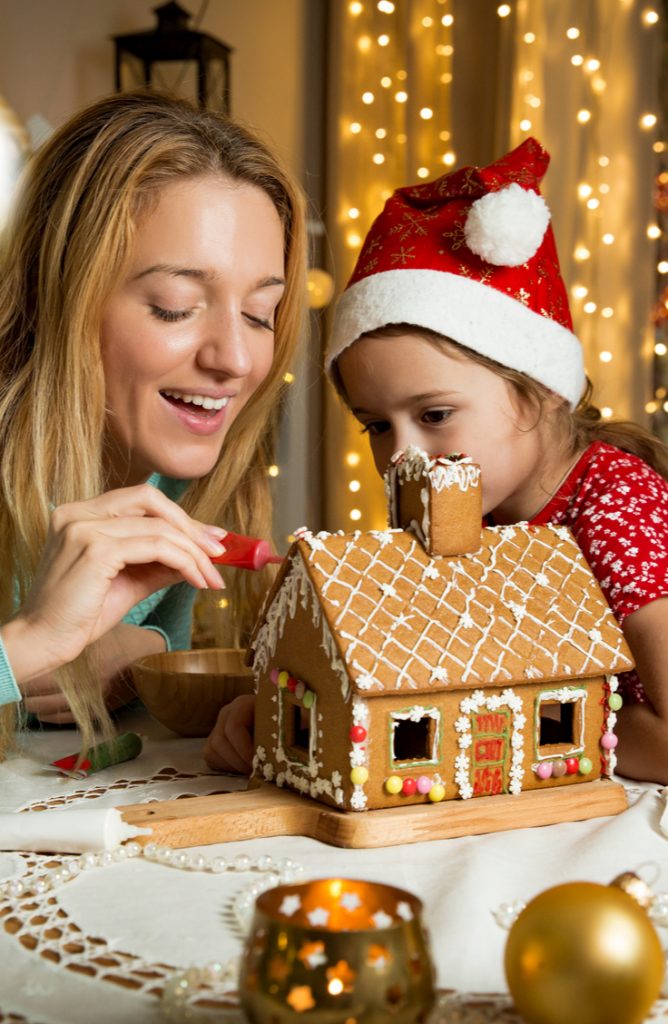 Theme Ideas:
Famous Buildings: Hogwarts, The White House, Buckingham Palace, etc.
Famous Families: The Griswalds, The Weasley's, The Addam's Family, etc.
Disney Princesses: Ariel, Cinderella, Sleeping Beauty, Elsa/Anna, Snow White, etc.
Villains: The Evil Queen, Hades, Ursula, Voldemort, Ultron, etc.
It's a good idea to have lots of royal icing on hand (you can make your own or purchase premade stuff here) along with plenty of candies, cereals, and whatever you can think of as decorations.
We like using breakfast cereals as roofing material (think frosted mini-wheats, Captain Crunch, etc.), mini candies like Mike n Ikes for lights and Christmas decorations. Candy Canes also make excellent decorations because they come in so many different shapes and colors.
So whether you're looking for something tasty to eat this holiday season or a theme for your next party, you should look at using gingerbread! It's a lot of fun for small groups or large parties and it's a perfect holiday treat. Happy Holidays!