It's crazy that Halloween is this week. That means that Thanksgiving is less than a month away and *gulp* Christmas is less than two months away. Yikes! If you're going to be heading to someone else's house for Thanksgiving, it's a good idea to take along a gift. Whether it's something for the hostess or the host family, bringing a gift is a great way to say "Thank You!" So, to help you keep up, I've wrangled up a few Thanksgiving DIY gift ideas for friends, neighbors, family, and even classmates!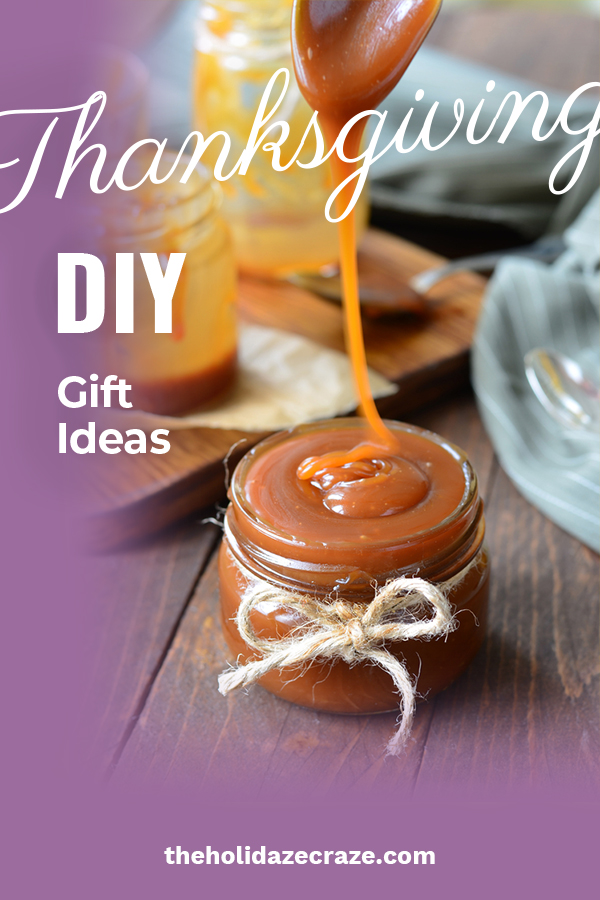 Thanksgiving DIY Gift Ideas
DIY 01: Thanksgiving Hostess Platter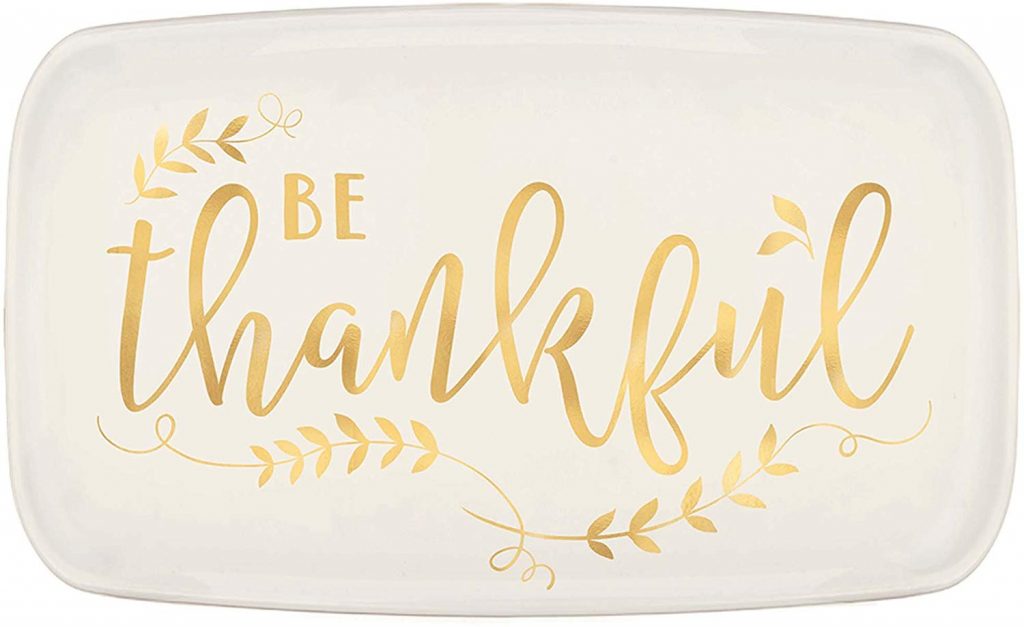 Isn't this platter darling? If you have a steady hand with a paintbrush, this DIY is great for any hostess! Simply grab a set of plates like these, some of this gold enamel paint, and some small paintbrushes like these and you're good to go.
The next step is to print off a copy of what you want to stencil onto the plate. Just make sure to print it off in reverse because you'll be tracing it. Then gently tape the design on the top of the plate before flipping it over. This way the paint is on the bottom of the platter and the platter itself can stay food-safe.
Then all you have to do is follow the stencil and paint over the top! Give it a few coats to make sure you get the finish you want. To finish, you can either let the plate dry for 3 weeks, or you can put it in the oven and then turn the heat to 350F and let it bake for 30 minutes before removing it.
DIY 02: Thankful For Family Photo Frame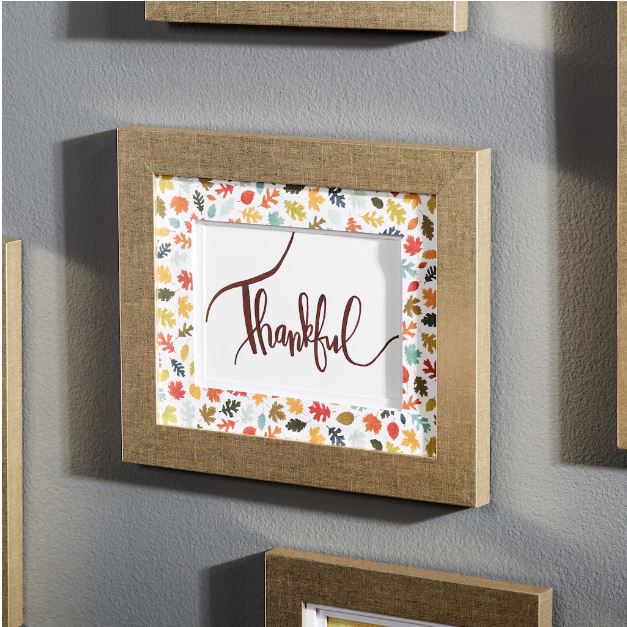 This is a great DIY for family members, especially if you have a large family! Start by grabbing a set of these frames, then grab a stack of cardstock, some lettering pens, and go to town. You can definitely change up the mat/border, but I kinda prefer it simple.
You can freehand the word "Thankful" if you'd like, or you can use something like the template below. Then pop the cardstock into the frame, put a bow (or even better, a leaf!) on the corner, and hand them out this Thanksgiving. It's a great reminder of what we have to be thankful for, and who's thankful for us.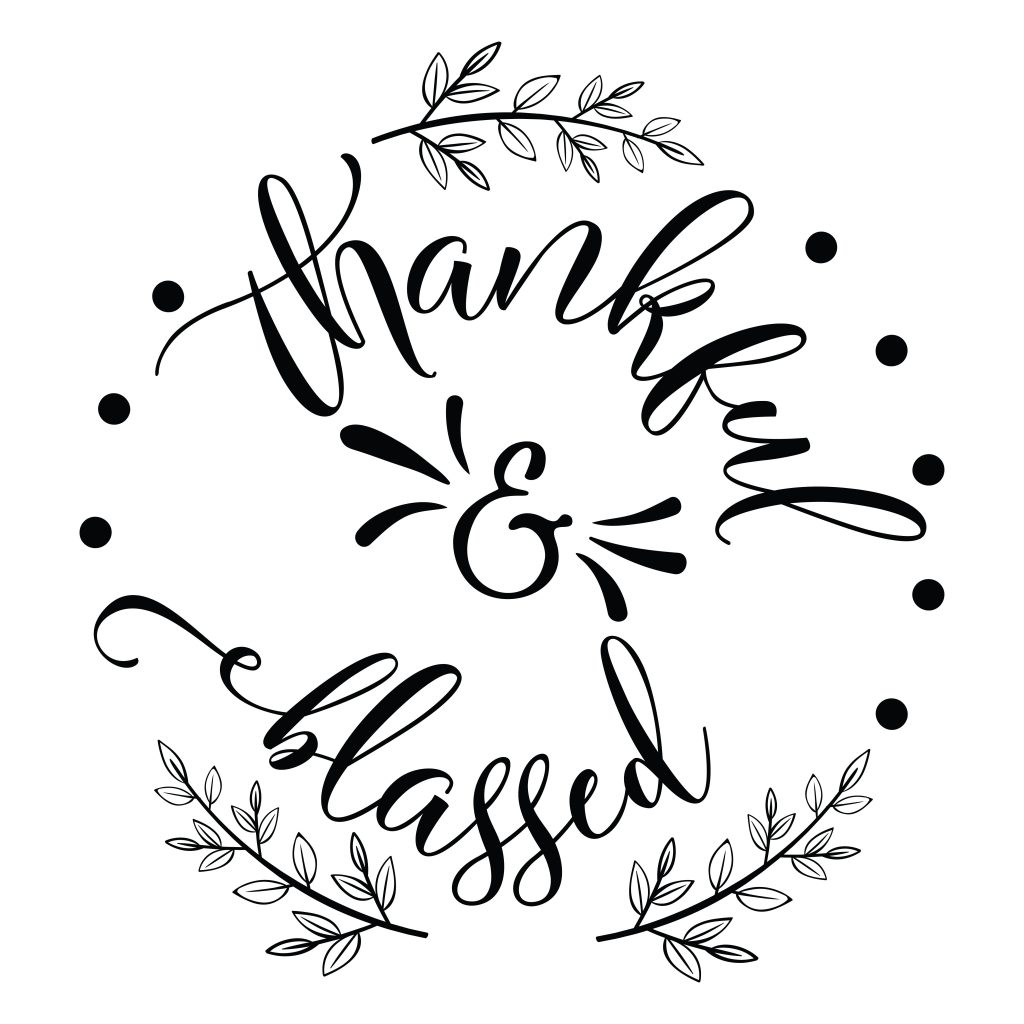 DIY 03: Crockpot Caramel Sauce (For The Sweet Neighbors)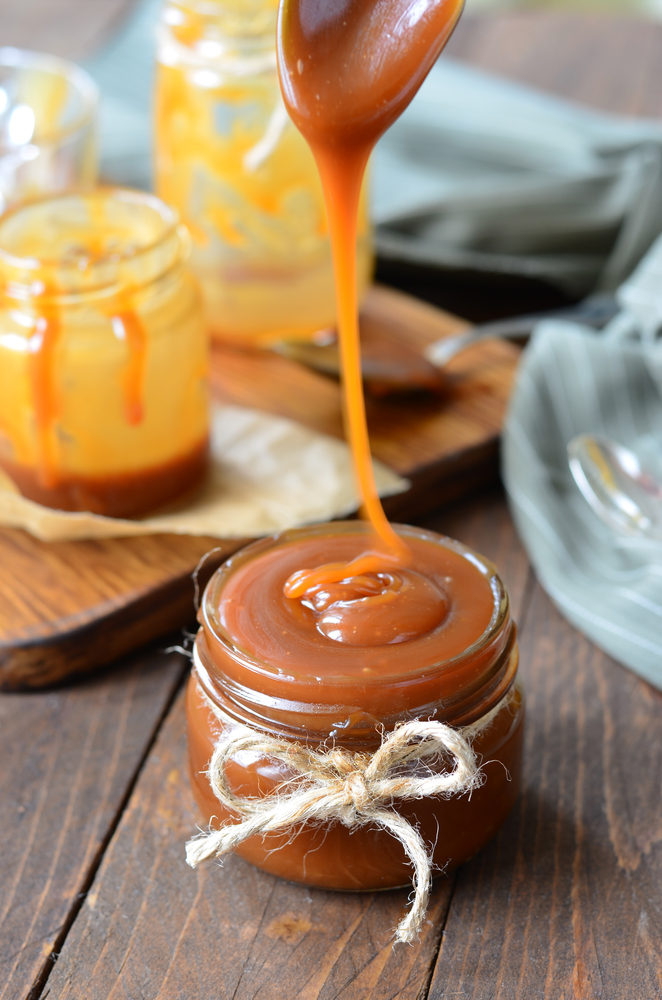 This is a great Thanksgiving gift for your neighbors because it not only tastes delicious on just about everything, but it's super easy to make. Simply gather jelly jars like these, get a few cans of sweetened condensed milk, and grab your crockpot.
To make the caramel, simply fill each jar with sweetened condensed milk making sure to leave 1/4″ head space and the rims completely clean. Then seal each jar with a lid and place into your crockpot. Next, fill the crockpot with water so that the water covers the jelly jars by at least an inch. Then cook on low for 5-8 hours. The longer you cook them, the deeper the caramel flavor will be. When they're done, remove from the crockpot and allow to cool. Then label and deliver!
DIY 04: Thankful Pretzel Turkeys For Friends And Classmates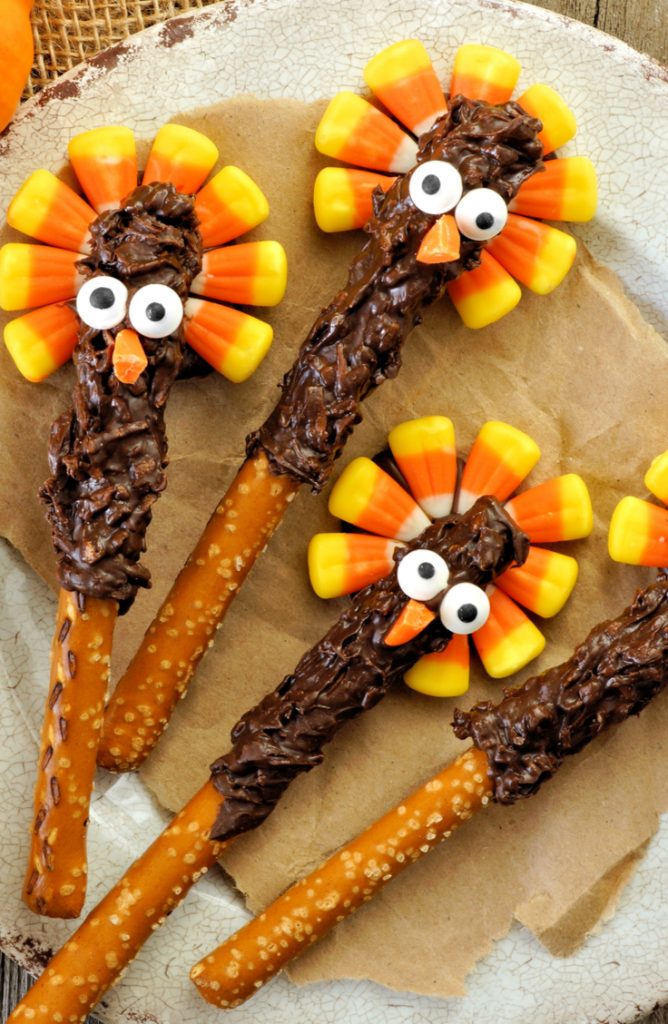 These treats are a blast to make! Start by purchasing large pretzel rods, chocolate melts, candy corn, candy eyes, and treat bags. Once you have your materials, it's time to get to work.
Begin by cutting the yellow and white portions off a handful of candy corn to create the turkey's beak. Then prep your area by laying out two pieces of parchment paper. When that's done, melt the chocolate according to the package directions and set all the candy into separate bowls.
Dip one end of each pretzel rod into the melted chocolate and give a gentle shake to remove excess chocolate. Then place the rod onto the parchment paper. Before the chocolate sets, add the eyes, beak, and feathers. Repeat until you have your desired amount of turkeys. When they have had a chance to set, place a treat bag over the turkey and tie closed with ribbon or twist-ties. Then deliver to those favorite turkeys in your life!
Hopefully, these DIY Thanksgiving gifts will help you focus on the people in your life as well as letting them know how grateful you are for them. Happy Thanksgiving!