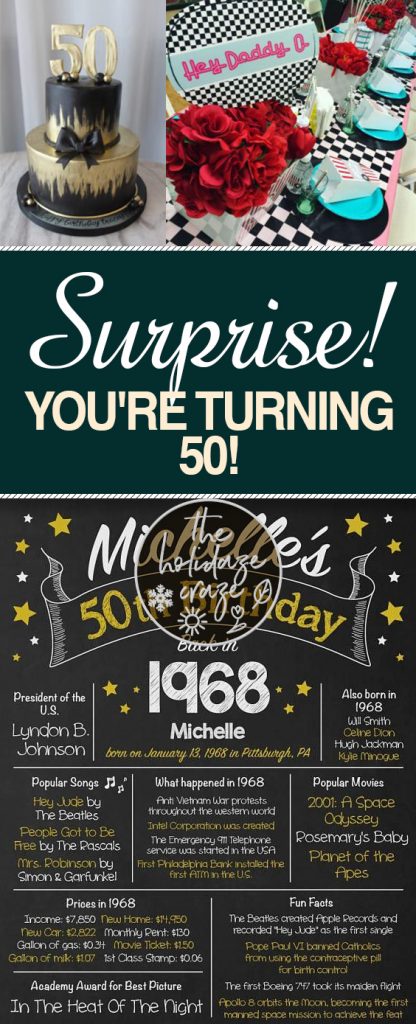 Perhaps the birthday star feels differently, but turning 50 isn't as much of a rib-nudging, age-teasing event as it used to be.
Still, fifty is half a century. It's quite the milestone when you look at it from that perspective.
How shall we celebrate? This depends entirely on the guest of honor, and the host throwing the party. The following are a few ideas, to cater to the various personality and party options out there.
1. Over the Hill
Let's just get this one out of the way so we can move on. I know my parents did NOT want any sort of party like this. In fact, I believe they escaped for a vacation down South coincidentally at the same time as their birthdays.
Within this theme, one can get as serious or silly as the options out there. Perhaps you want to have a bunch of "Old Fart" paraphernalia. Or, you want a more subtle, mournful occasion.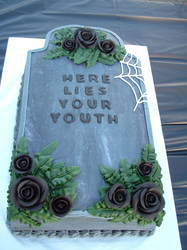 2. Fifty, Fifty, Fifty
50 is a big number, a memorable number. Make it the theme!
Invite 50 people to list 50 things they like about the 50-year-old. Serve 50 pieces of the food. Decorate with 50 balloons. You get the idea. Make turning 50 fun with this themed game.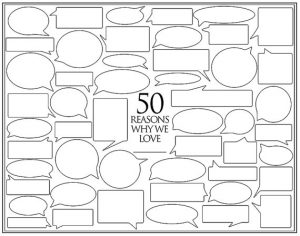 3. Go Back to Those Swell Times: the 1950s
The 1950s were a golden age in America; a time of good, old fashioned fun and rag-top drives to diners. It was also host to some swinging tunes!
Not sure what to plan? Don't sweat it, Daddy-O! I've covered it all right here. Make turning 50 a throwback celebration (even though you weren't born in the 1950s).
4. Photographic Memory
In all seriousness, fifty years is a lot of life.
Although people are snapping phone pictures left and right these days, photographs were not so easy to come by half a century ago.
A poignant decorating or gift idea is to gather pictures from all throughout the birthday man or woman's life. You can display them various ways, or include them in a photo book for everyone to enjoy.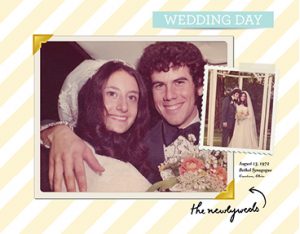 5. The Good Old Days They Remember
As fab as the 1950s were, your guest of honor did not spend his or her childhood then. Consider, instead, a party from the era they remember most fondly.
Round up the popular music, colors, fashions, and even candy of their time. No blast from the past could be this sweet!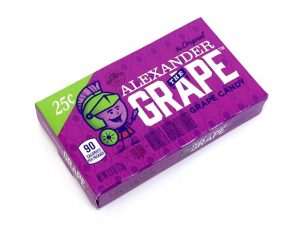 6. The Year They Were Born
You might think this is similar to the idea I just gave you, and you're absolutely right. However, I'd like to point out a slight difference: childhood is different than actual birth day or year.
For example, perhaps they were born in 1968. You can purchase or craft up a sign like the following picture, plus decorate in a more radical style than those disco-beat 70s.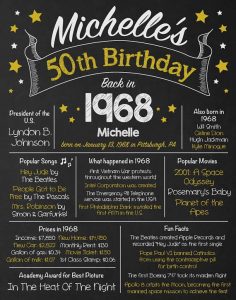 7. Memories
Anyone can get fifty people to write a one-phrase note to the fifty-year-old. What about a much more thoughtful idea, in the form of personalized letters?
Ask your friend or relative's friends and relatives to write a letter detailing their favorite memories with the birthday star. Put them into neat little envelopes, tie them up, and title them "50 Years of Memories." I know Michael's has some fancy envelopes.
Yes, the picture says "60." We'll pretend.
The point is, it will be a nice gesture; particularly since most people don't bother writing letters anymore. Make turning 50 the most special year with this wonderful, personable gift.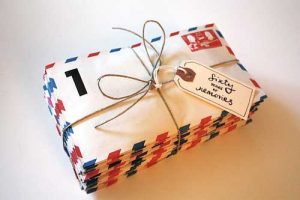 8. A Regal Affair
You're probably familiar with the idea that fifty years is a golden anniversary. If you weren't, now you are.
Although the moniker is most often used in terms of marriages, it is common enough for birthdays as well. Besides, who wouldn't want the regal look of gold?
I found the recommended color scheme to be gold with black, and results are quite complimentary.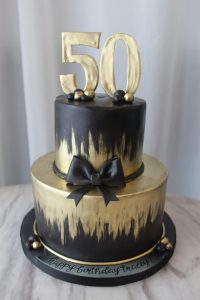 Don't grow a day older! Visit these sites to get planning:
2. Etsy
4. Shutterfly
6. Etsy
7. Party Ideas by a Pro, Michael's