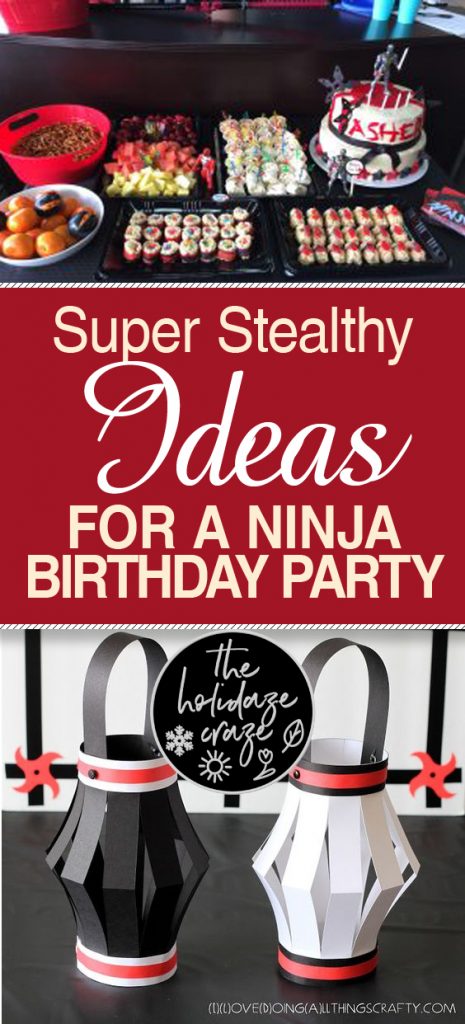 It is time, young apprentice: time for a birthday party.
If you are ready for this challenge, we must first invite others to walk this path.
The mark of a true ninja is his weapon. Initiate those who would follow with delivery of their Kyoketshu-Shoge knife.
Should they accept, they will know to look for details upon the blade.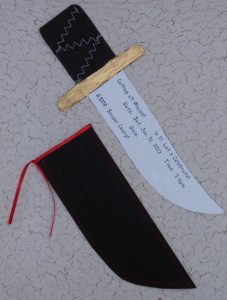 And now: the training grounds. No dojo is complete without the shrouding influences of black.
Accent with red, if you must. Sustenance may also aid novices in their early stages.
Though we eschew frivolities, barely-kanji lettering in honor of the day of birth may also be hung.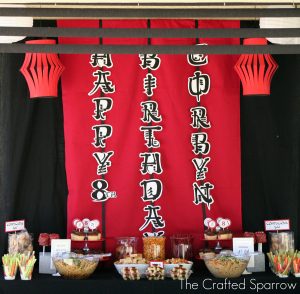 We are the night, the wind, the shadow of moonshine.
However, initiates tend to stub their tabi toes when instructors fail to hang lanterns.
Do not fear such dishonorable injury; visit Michael's for pressed-bark parchment supplies known as paper.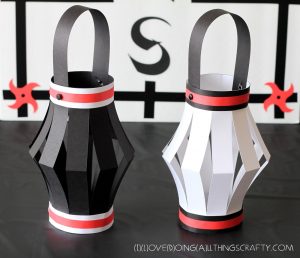 As we admitted earlier, the strength of a ninja can only equal the energy he consumes.
Therefore, set forth the masked clementines, the candied sushi, and the impaled wraps of cream cheese.
They will instill the most respect when sitting upon plates and table-coverings of darkness.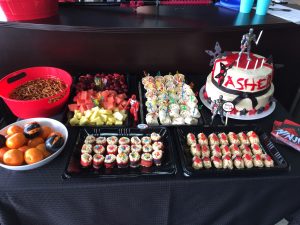 In the words of the immortal Sensei Dirty Harry, "You've gotta ask yourself one question: 'Do I feel lucky?' Well, do ya, punk?"
Perhaps we must turn to a wiser source: fortune cookies.
Fortune smiles doubly from these treats, with their additional cloak of melted chocolate.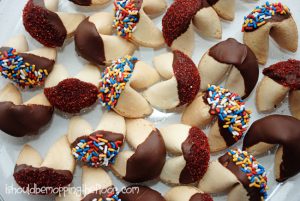 A true student also knows the importance of a good weapon.
These are not good weapons, but that is preferable when training so many small ninja. The ninja must live beyond today, and will not if impaled by a fellow student.
Frugal Sensei will be pleased to learn these may be acquired at Dollar Tree.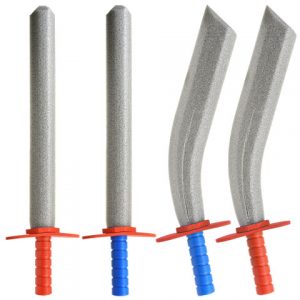 The crowning event of the day, besides awarding one's advancement, is the cake.
If you are also a master in the art of fondant, you may attempt this red and black confection topped with nunchucks (nunchaku).
The star of the happy celebration will joy in the sight of a dessert already-vanquished, by sword and by shuriken.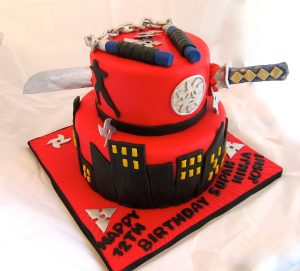 Ninja must learn to walk with the sense of their bodies, to embrace blindness and use it to their advantage.
Therefore, all must pass this final test of taping a hachimaki headband to a two-dimensional brother-in-arms.
The winner will gain the respect of his peers, and the gift of sweets.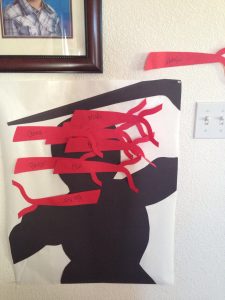 Not all will return to complete their training, but they will not leave empty-handed.
Dishonor will shadow their actions, but Chinese take-out boxes will be clutched in their hands.
The interiors ought to hold a ninja toy, foam shuriken, cookie, and a finger trap.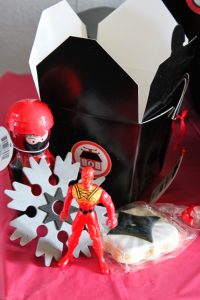 Perhaps you are not well-stocked with miniature fighters.
I have returned from my years-long travels across the frozen tip of Mount Fuji to bring you news of these translucent, plastic models.
If you, as well, wish to acquire them; the Wise Man said they come from the mystical land of Amazon.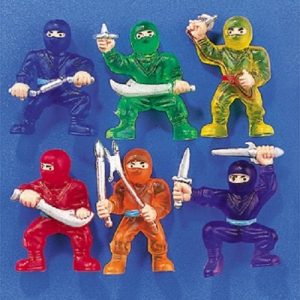 Don your Shinobi Shozoku (忍び装束) and prepare to infiltrate the following websites:
3. I Love Doing All Things Crafty, Michael's
4. Pinterest
5. I Should Be Mopping the Floor
6. Dollar Tree
7. Cake Central
8. Pinterest
10. Amazon