Well, it's official! The "holiday season" is over. I was only slightly sad as I packed my tree away. The larger part of me was super excited to have my main floor back to myself, haha. Now that the tree is put away, the candy canes are eaten, and the stockings un-hung, it's time to gear up for our next holiday: the Super Bowl! If you're struggling with the end of the holiday season, then it's time to turn that frown upside down and focus on the future. Even if you don't watch football (I'm with ya!) it's easy to celebrate the Super Bowl because of the competition, the half-time show, and of course, the commercials! Here are some awesome Super Bowl Party Ideas for the "Win!"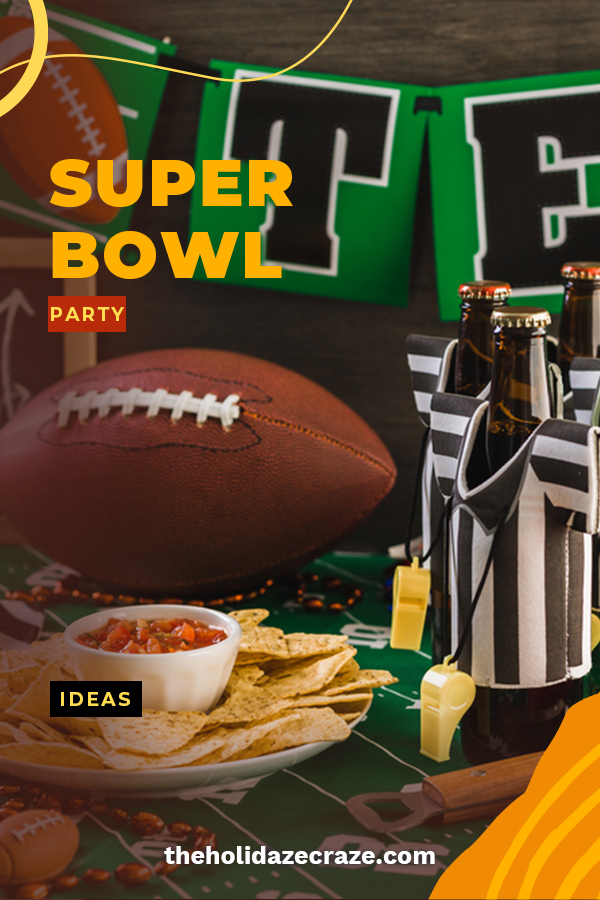 Super Bowl Party Ideas for the "W"
Super Bowl Party Idea 01: Servingware & Decor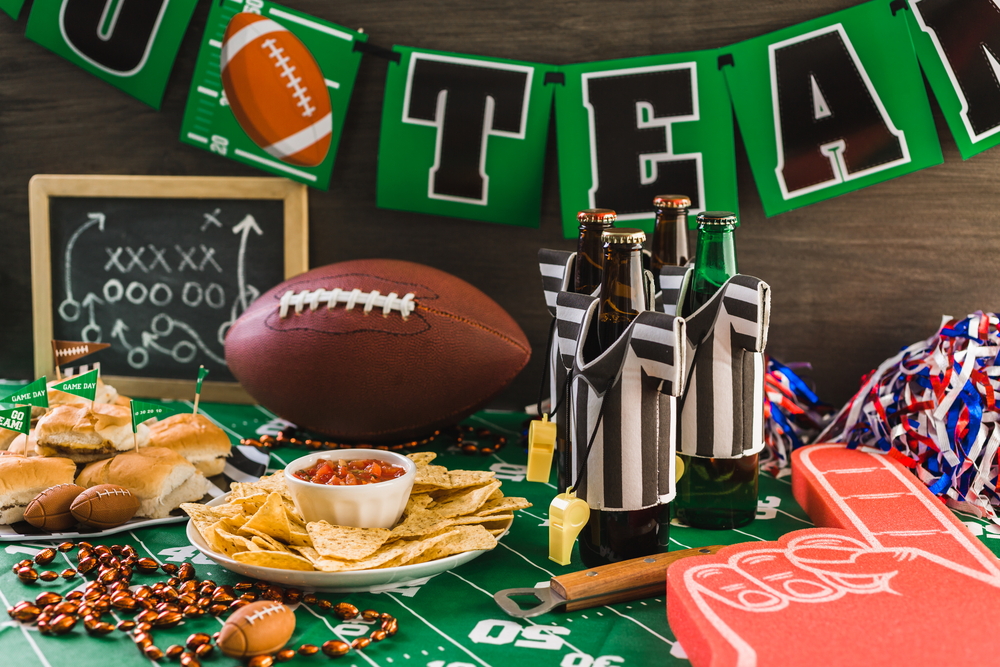 This is a great way to add extra pizazz. Don't be afraid to think outside the box when it comes to your serving ware. Grab a football field tablecloth here, a "Go Team" banner here, a "stadium" to serve all your awesome snacks here, and a set of retro chalkboard here. You can use the chalkboards to play games, set up plays like in the picture above, or label your snacks!
Super Bowl Party Idea 02: DIY Super Bowl Trophy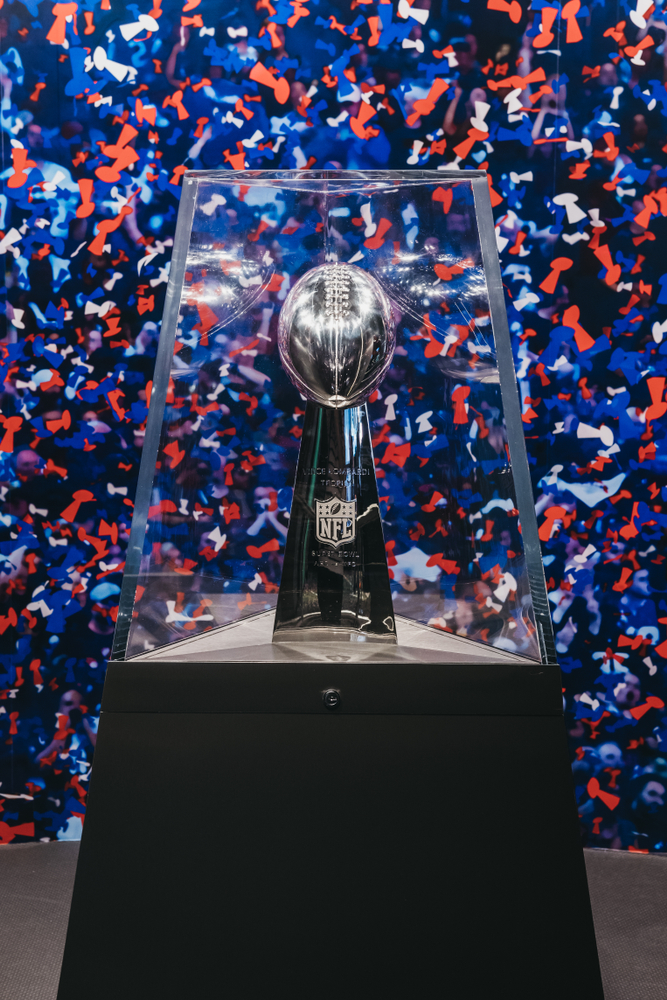 You can add games to your party if your crew is down with that or you can just have a trophy for decoration. They aren't hard to put together AT ALL. Here's what you need:
Start by spray painting the football and the base. Then use the hot glue gun to glue the football to the base before giving it one more coat of spray paint. Allow it to dry and ta-da! You've got yourself a Super Bowl Trophy!
Super Bowl Idea 03: Commercial Bingo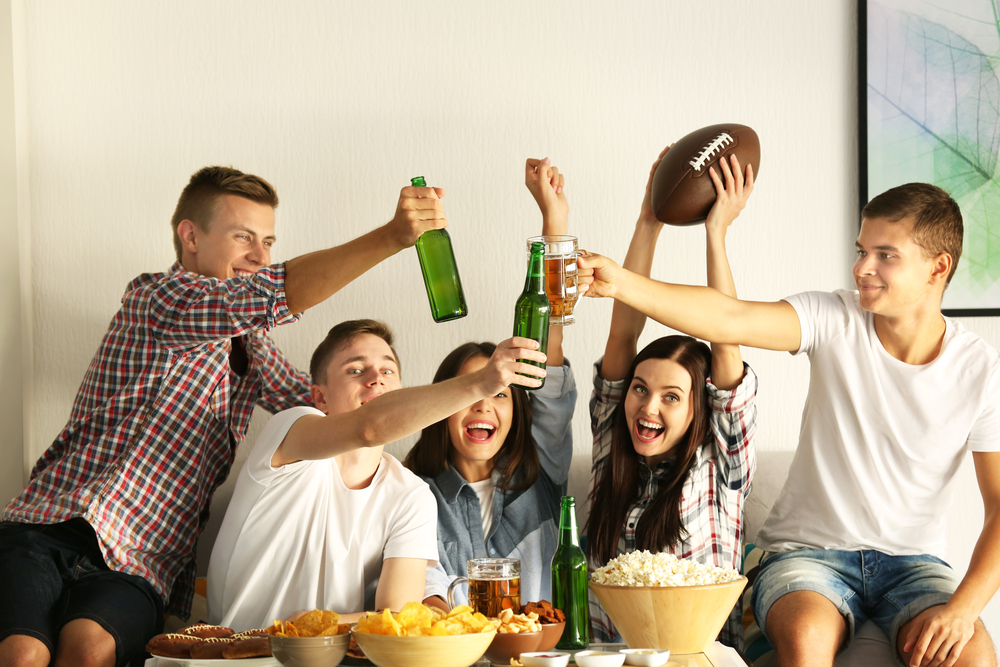 If your crew isn't really into the game, then commercial bingo is for you! Grab a set of blank bingo cards here or make them on your own. As guests show up, they should grab a Bingo card and fill in the squares with ads they think they will see. You can have them be generic like "Automotive Ad" or specific like "Taco Bell." As commercials come up, guests can mark off their squares. The first one to yell "Bingo" gets the trophy!
Super Bowl Party Idea 04: Game Day Desserts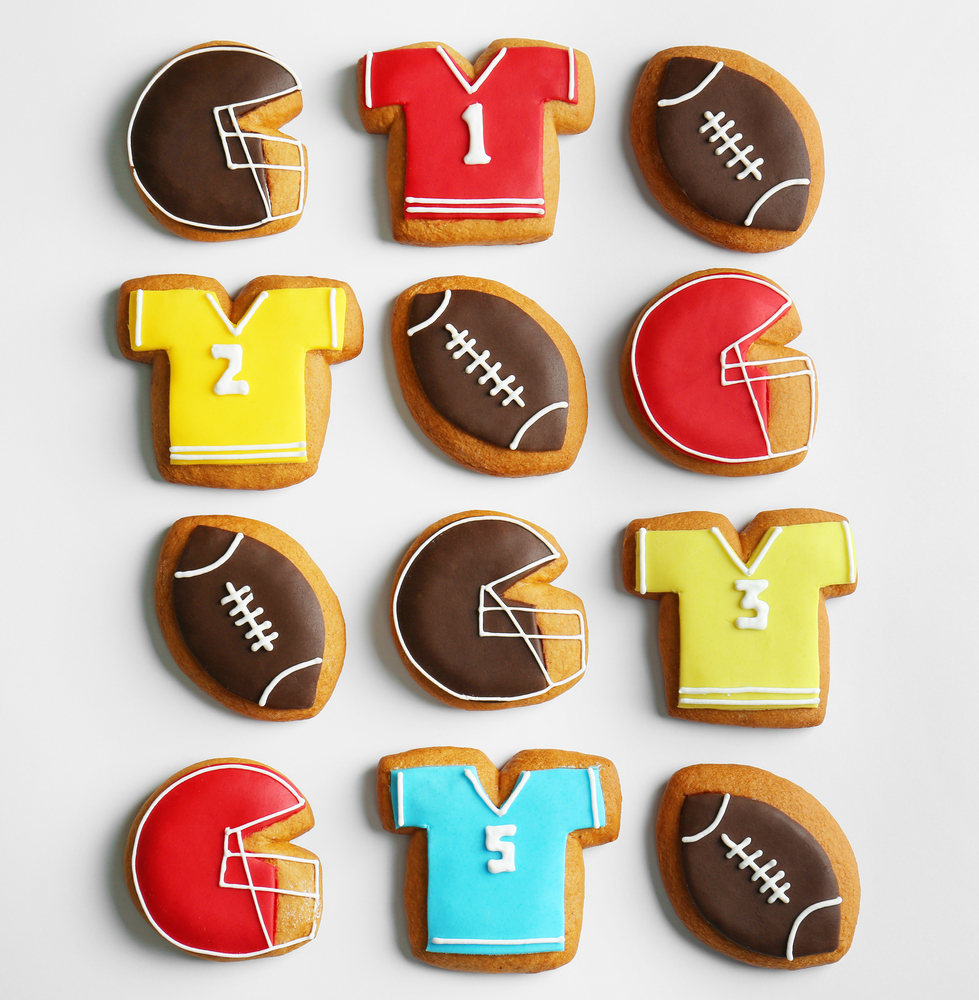 No party is complete without themed desserts! They might look difficult to make, but they really aren't. Start by making sugar cookies using your preferred recipe. You can absolutely use modified circles or you can grab a set of cookie cutters like these. Once you have cooled cookies, you can create the decorations a few different ways. If you're good with royal icing, you can decorate them that way. Or you can use chocolate melts (like these) to pipe the background and details. Option 3 is to make some marshmallow fondant using the recipe below. Once it's colored, just roll it out, cut, decorate using a little tip and some buttercream icing, and attach with some additional icing. All are great options!
Marshmallow Fondant
Ingredients:
8 oz miniature marshmallows
2 Tbsp. water
1 lb. (4 cups) powdered sugar, plus extra for dusting
Food coloring and/or flavored extracts
Start by placing the marshmallows and the water in a large microwave-safe bowl. Microwave it for 1 minute, then remove and give a good stir with a rubber spatula. Return the to microwave and cook 30 seconds at a time, stirring each time, until you have a smooth consistency. At this point, you can add the extract if you'd like. Otherwise, it's going to taste like wonderful marshmallowy goodness!
Now comes the hard part. Begin adding the powdered sugar a cup at a time and mix, mix, mix. It will reach a point that you need to use your hands to knead the mixture. When it gets to that point, the best thing to do is grease your hands with shortening or butter and turn the fondant out onto a powdered sugared surface. Knead the dough until it is smooth and pliable. Then you can divide the dough and add color if you'd like. The last step is to roll the fondant out to your desired thickness, then cut and ta-da! You're done!
Super Bowl Party Idea 05: Favors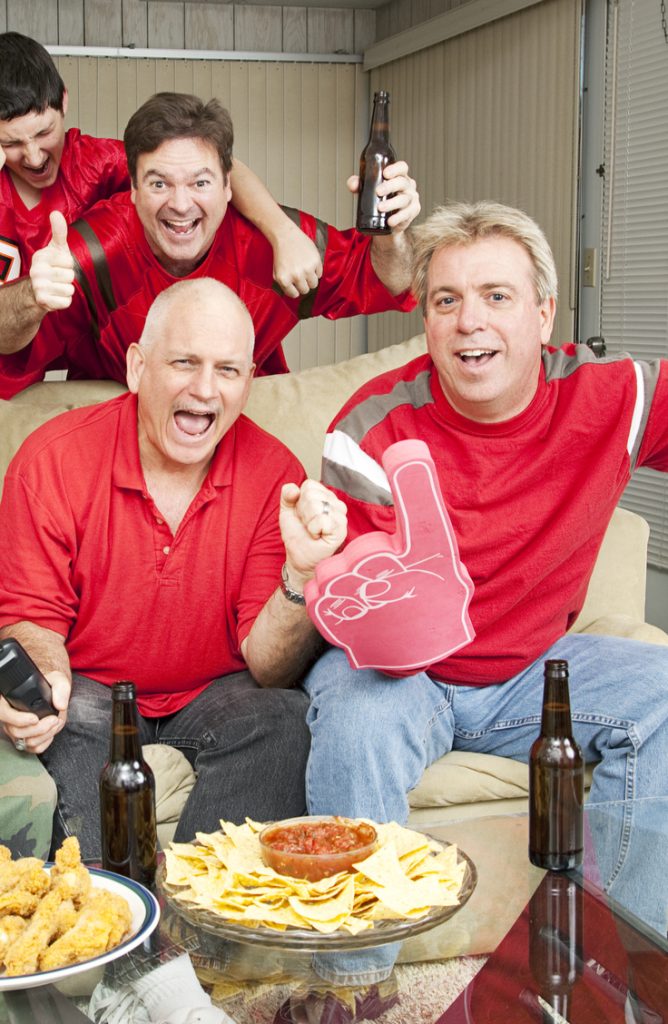 The last thing you need for a winning party is to send your guests home with a favor. You can make football mason jar drink cups, or you can send guests home with these darling mini foam fingers! You could also set up a photo booth using props like these and provide a polaroid camera for your guests to take home their pics. This way your guests will have something to remember their epic party by.
That's what I've got for you sports fans! I hope these Super Bowl party ideas help you and you have fun putting together one amazingly winning Super Bowl Party!