Idea 02: Bubbly Drinks
There are a few alcoholic drinks that were staples in the 20s and will take your party over the top.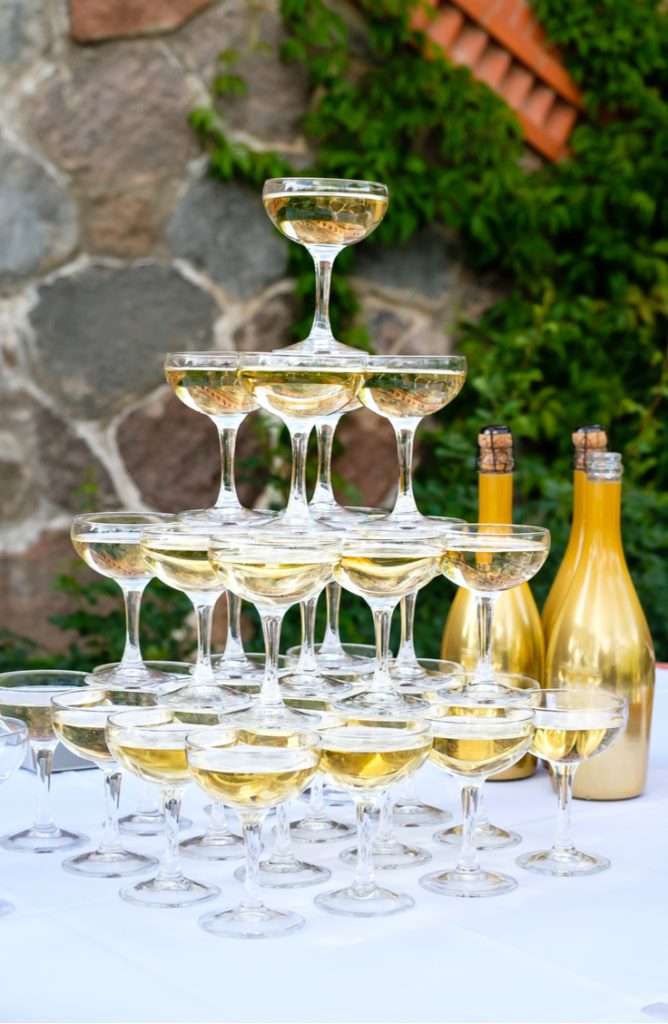 Highballs: ice, whiskey, and soda
Gin Blossoms: gin, fresh-squeeze orange juice, and ice strained into a glass.
Champagne: Must be served in a coupe-style glass (get some here) and preferably stacked into a pyramid so that you can pour champagne from the top, Gatsby style
Sparkling Cider: If you're looking for some non-alcoholic options, then sparkling cider is a great option!
Fresh Lemonade: freshly squeezed, this drink is perfect for any 20s themed party.