If you're looking for a roaring theme for your next party, then look no further than Great Gatsby and the Roaring 20s! The great thing about the 20s is how fun and over the top it is, which makes it ideal for large and boisterous parties. You can use it for Birthdays, graduations, anything really! Here are some of the must-haves for a roaring 20s party: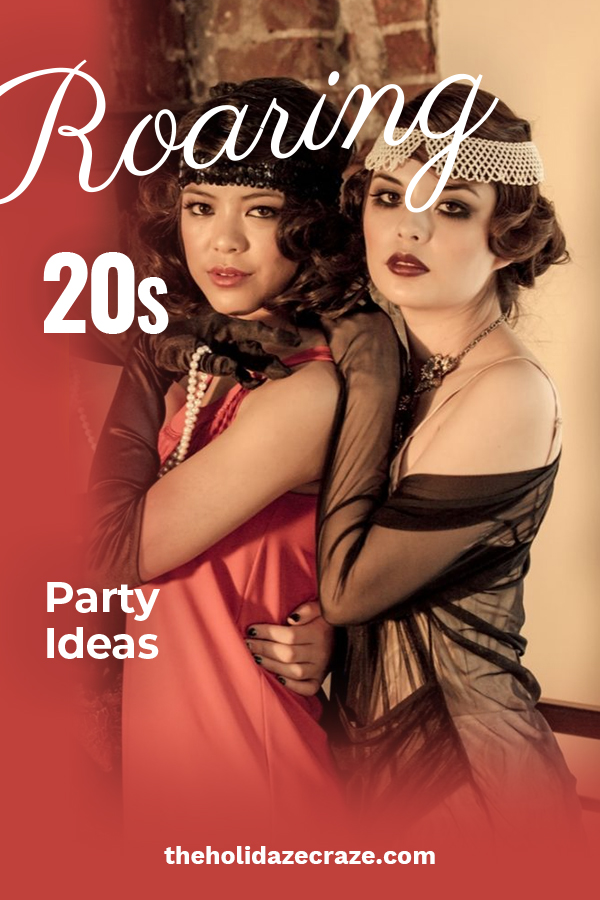 Idea 01: Bombshell Buffet
Buffets were a hit in the 20s! So if you're thinking of holding a 20s party, then a buffet is not only a must, but it makes food a breeze. Here are some dishes you want to make sure to have on hand: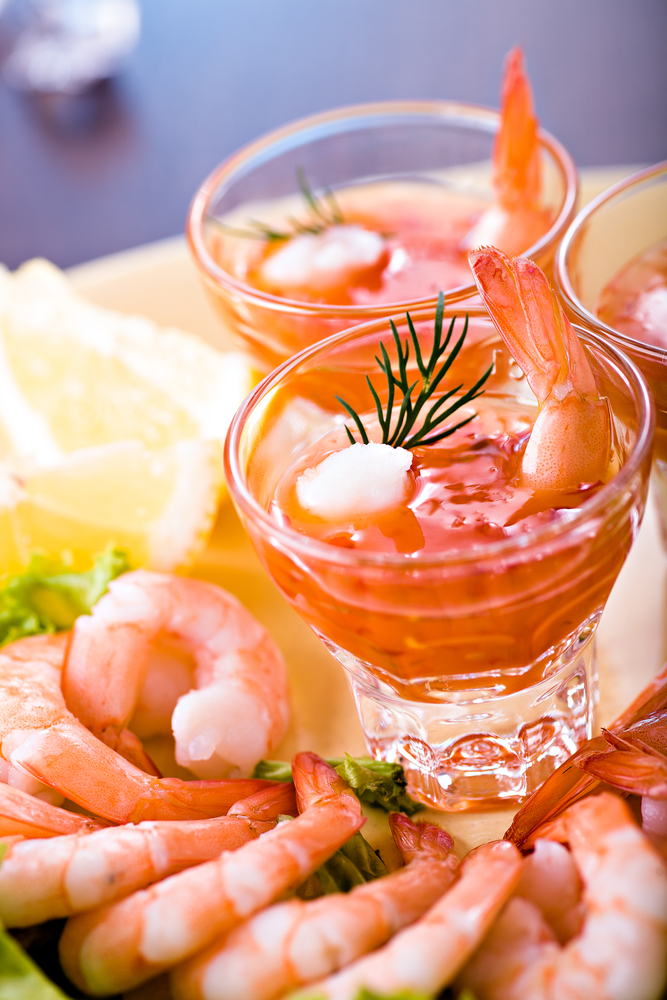 Shrimp and Fruit Cocktails: Chilled and portable, these dishes were hugely popular in the 20s!
Jell-O: Not just for kids, jello in fancy molds was fancy and also festive.
Ham: It sounds weird, but ham was really in its heyday during the 20s. Rarely would you find a party without ham.
Pastry Pigs: We call these pigs in a blanket today, but back in the 20s they were the epitome of party food.
Tea sandwiches: small and elegant, these sandwiches were typically made with egg salad, chicken salad, or cream cheese.
Petite Fours: small cakes meant to be consumed in one or two bites are perfect for buffets! Pair them with a tiny scoop of ice cream and you've got the perfect dessert that is simultaneously elegant and yummy.
Idea 02: Bubbly Drinks
There are a few alcoholic drinks that were staples in the 20s and will take your party over the top.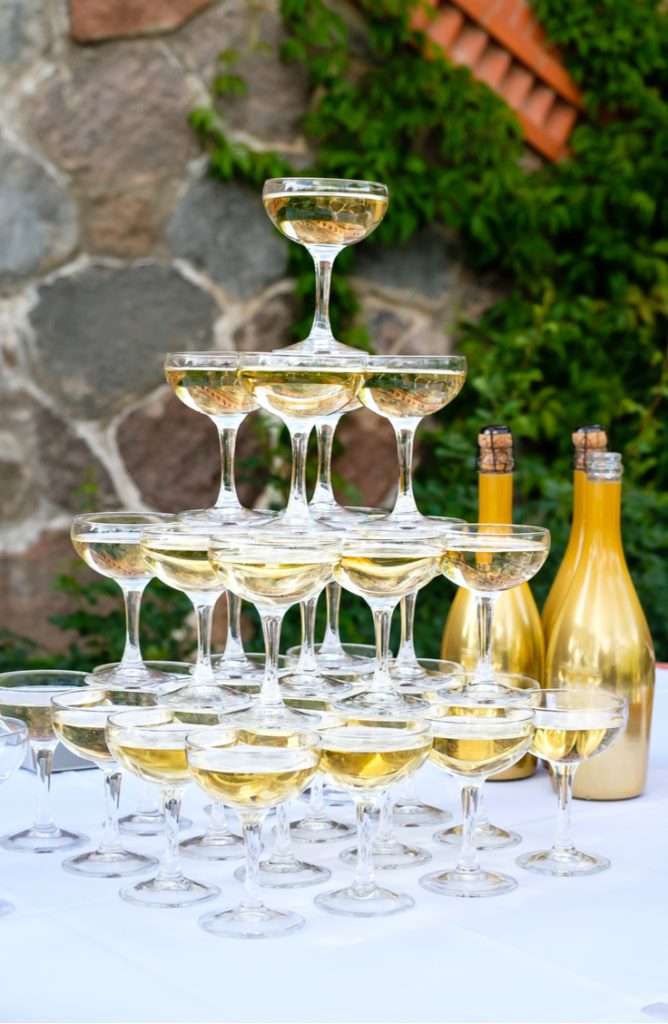 Highballs: ice, whiskey, and soda
Gin Blossoms: gin, fresh-squeeze orange juice, and ice strained into a glass.
Champagne: Must be served in a coupe-style glass (get some here) and preferably stacked into a pyramid so that you can pour champagne from the top, Gatsby style
Sparkling Cider: If you're looking for some non-alcoholic options, then sparkling cider is a great option!
Fresh Lemonade: freshly squeezed, this drink is perfect for any 20s themed party.
Idea 03: Decorations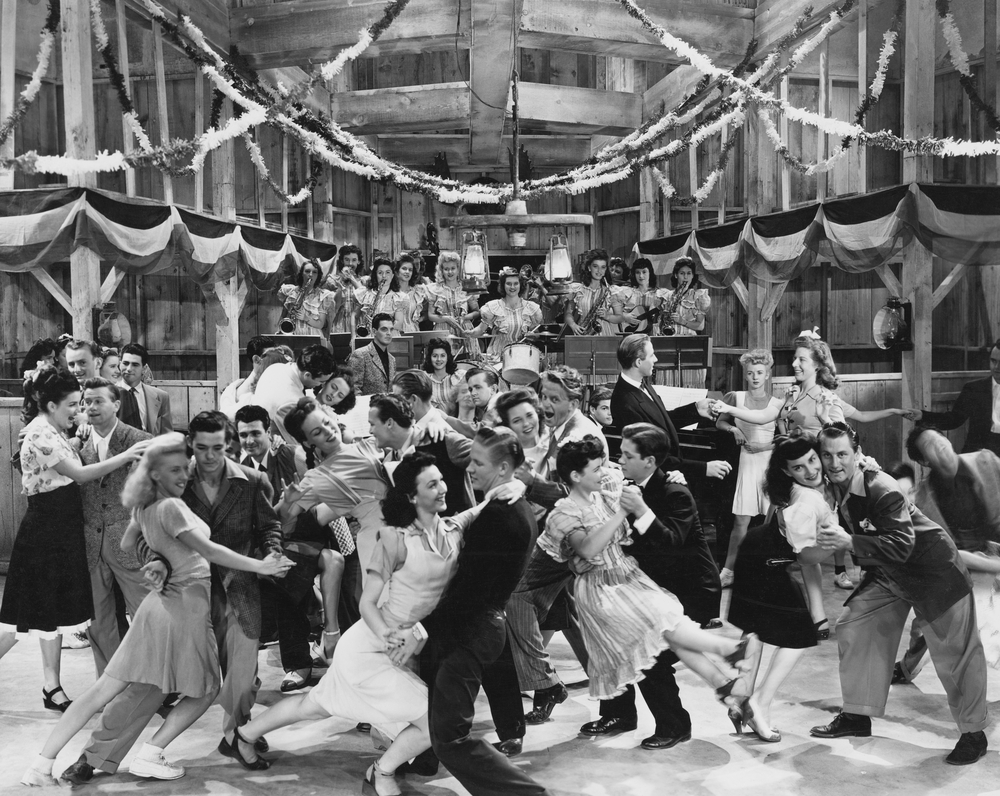 Classic 20s decorations had three elements: streamers, balloons, and party poppers. Check out some vintage 20s movies to help you get your groove on, and you'll be set! Grab some streamers here, some poppers here, and some balloons here.
If you want to find some decorations in the art deco look, then look no further than Big Dot of Happiness. They have a ton of party items from cups to favors. Check it out here.
Idea 04: Music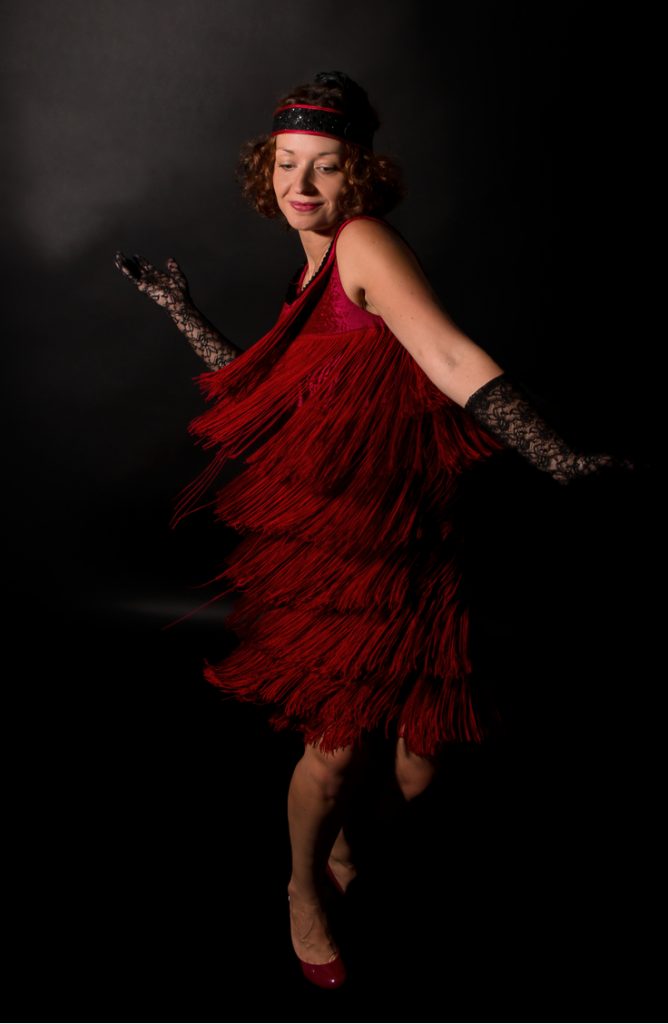 Music is a must at any 20's party! Think jazz, charleston, swing, and you're moving in the right direction. Need some speakers to pipe your tunes? Check these out!
Idea 05: Clothing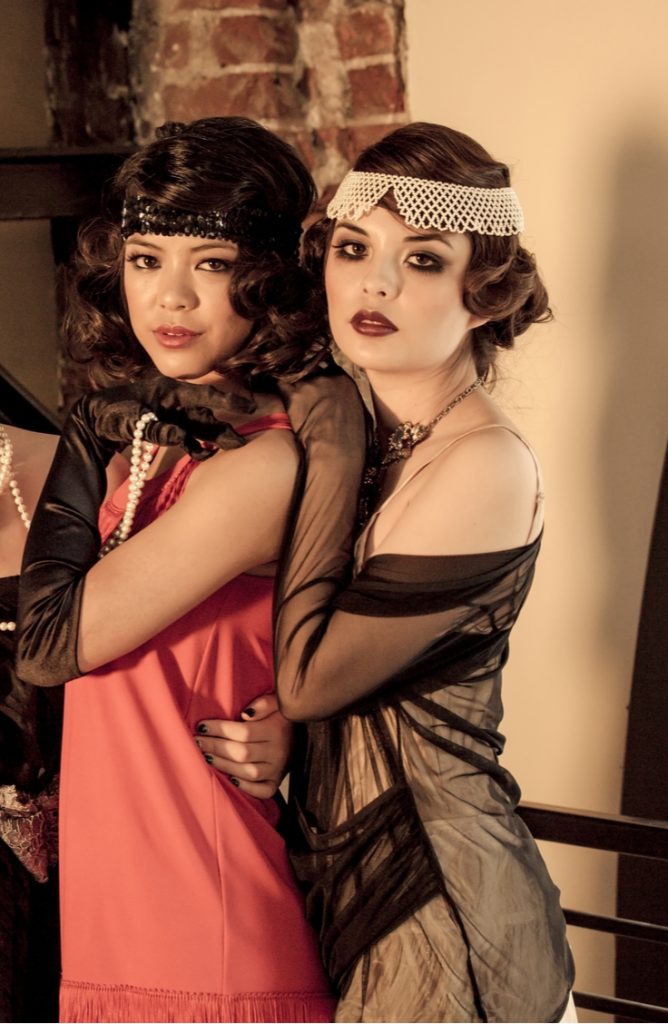 No 20s party is complete without costumes! If you want to grab costumes, then you should check out this place and this place. Both have lots of options for men, women, and children so that you can get into the theme of the party. Amazon also has a really good selection of flapper dresses and mobster costumes.
Good luck planning and pulling off your 1920s party!