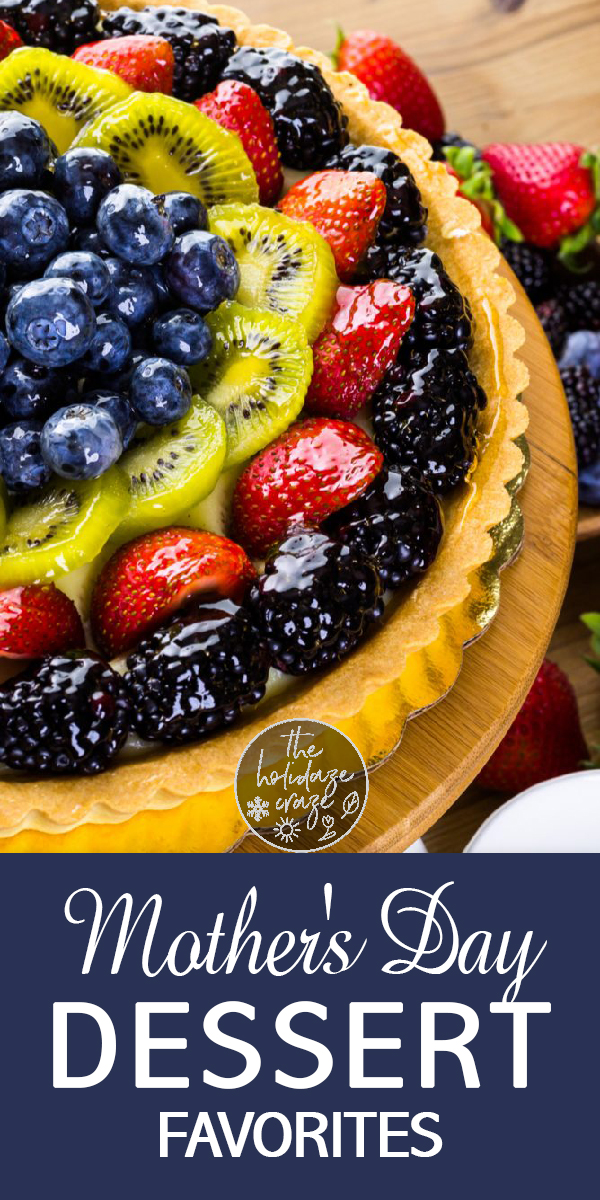 Mother's Day is a great time to celebrate the woman who gave you life! And what better way is there to celebrate than with a delicious dessert? In my family, we typically stick with some classics, which I've included below. What's important to keep in mind is your mom's favorites and preferences. If you're mom is a choco-holic, then chocolate is the way to go! Maybe your mom prefers fresh fruit, then I've got you covered there too. If your mom is more of a grab-on-the-go girl, then something simple is called for. Whatever your mom prefers, hopefully these Mother's Day dessert recipes will inspire you!
Mother's Day Dessert Favorites
Recipe 01: Strawberry Upside Down Cake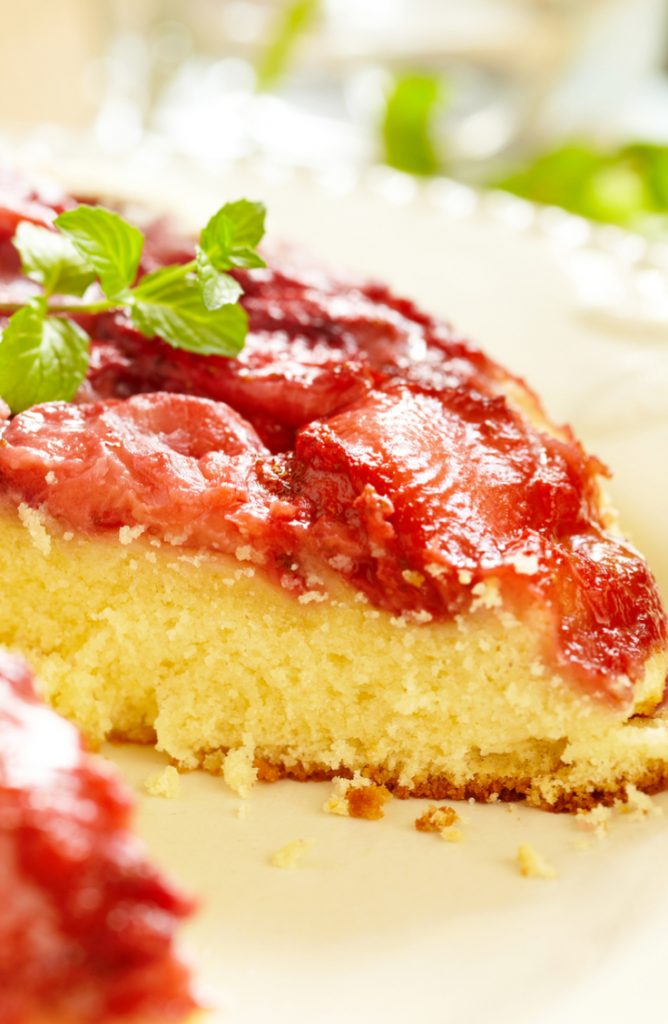 Ingredients:
1 lb. sliced strawberries
1/4 c. brown sugar
2 Tbsp. cornstarch
1 3/4 c. flour
pinch of salt
3/4 c. sugar
2 eggs
1/2 c. sour cream
1/2 c. melted unsalted butter
1 tsp. vanilla
Vanilla ice cream for serving
Process:
Start by heating your oven to 350F and greasing a 12″ skillet (like this one). Next, cut a circle of parchment that covers the bottom, place it, and grease again. Once you have your skillet ready, you can start making the strawberry mixture. In a large bowl, mix the strawberries, brown sugar, and cornstarch until well coated. Pour this into the skillet in an even layer and set aside.
In another small bowl you're going to stir together the flour, baking powder, and salt. In a larger bowl you're going to mix the sugar, eggs, sour cream, butter, and vanilla. Continue mixing until well combined. Next you're going to add the dry ingredients and stir until it's just barely combined. Next, pour this batter over the strawberry mixture and spread it evenly. It's going to be thick and difficult to spread, so if you need to wet your hands and pat it down, go for it!
Last, bake your cake until golden. This should take about 35 minutes. Once it's done, remove from the oven and allow it to before inverting it on a serving platter and removing the parchment paper. You can toss this baby into the fridge before serving with a heaping scoop of ice cream.
Recipe 02: Death by Chocolate Brownies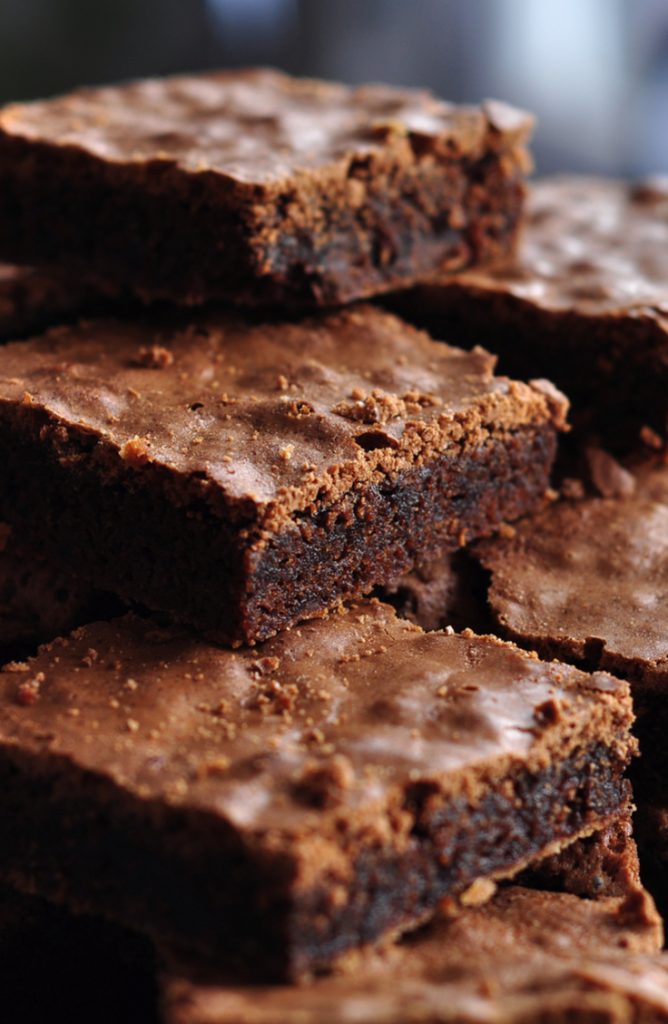 If your mom loves chocolate, then this is the dessert for her! Personally, this is one of my favorite Mother's Day dessert ideas!
Ingredients: 
1 1/4 c. flour
1 tsp. salt
1/4 c. unsweetened cocoa powder
2 c. chocolate chips, divided
1 c. butter cut into 1 inch pieces
1 1/2 c. sugar
1/2 c. packed brown sugar
5 eggs
2 tsp. vanilla extract
Process:
Start by heating your oven to 350F and buttering a 9×13 baking pan. Then line the pan with parchment paper. Set aside. Next, in a bowl, whisk together the flour, salt, and cocoa powder. Then put a large heat-proof bowl over a saucepan of simmering water. This is your double broiler to melt your chocolate.
Add butter and 1 1/2 c. chocolate chips to the bowl and stir until the chocolate and butter are melted and completely smooth. Once everything is melted, remove it from the heat and stir in both sugars until everything is combined. Next, add in the eggs one at a time, mixing well between each egg. Add the vanilla before folding the dry mixture into the wet with a spatula. When it's mixed, add in the chocolate chips and pour the batter into your pan. 
Bake the brownies for 30 minutes or until a toothpick inserted into the middle comes out mostly clean. Allow brownies to cool completely. 
Recipe 03: Banana Pudding Cupcakes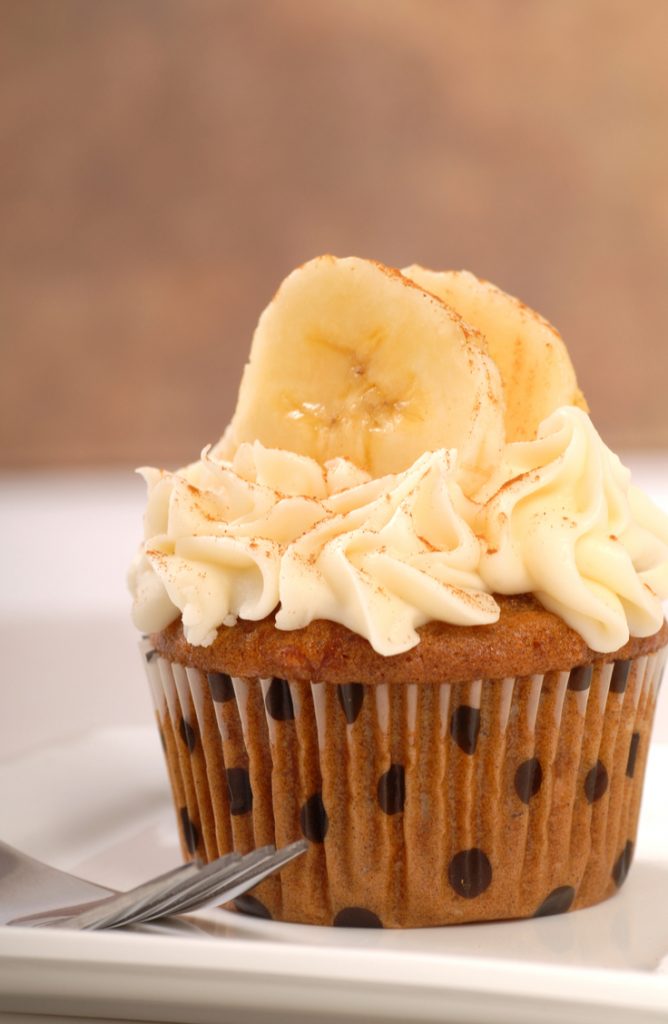 For the mom on the go, here's a dessert that she can grab while she's running around with the grandkids.
Ingredients:
1 box vanilla cake mix
1 box instant vanilla pudding mix
2 c. heavy cream
1 1/2 c. milk
1 c. sweetened condensed milk
1/2 c. chopped bananas
1/4 c. powdered sugar
1/2 tsp. vanilla
sliced bananas and vanilla wafers for garnish
Process:
Start by making your cupcakes. Follow the directions on the box and allow to cool completely. While the cupcakes are baking and cooling, make your pudding by whisking the pudding, milk, and sweetened condensed milk until thickened before folding in the chopped bananas. Next up, make the whipped cream by beating the heavy cream, powdered sugar, and vanilla until light and fluffy. 
To finish your cupcakes, use a pairing knife to cut small wells in the cupcakes. Fill with banana pudding and top with the whipped cream. Garnish each cupcake with a banana slice and vanilla wafer. Serve and enjoy!
Recipe 04: Fresh Fruit Tart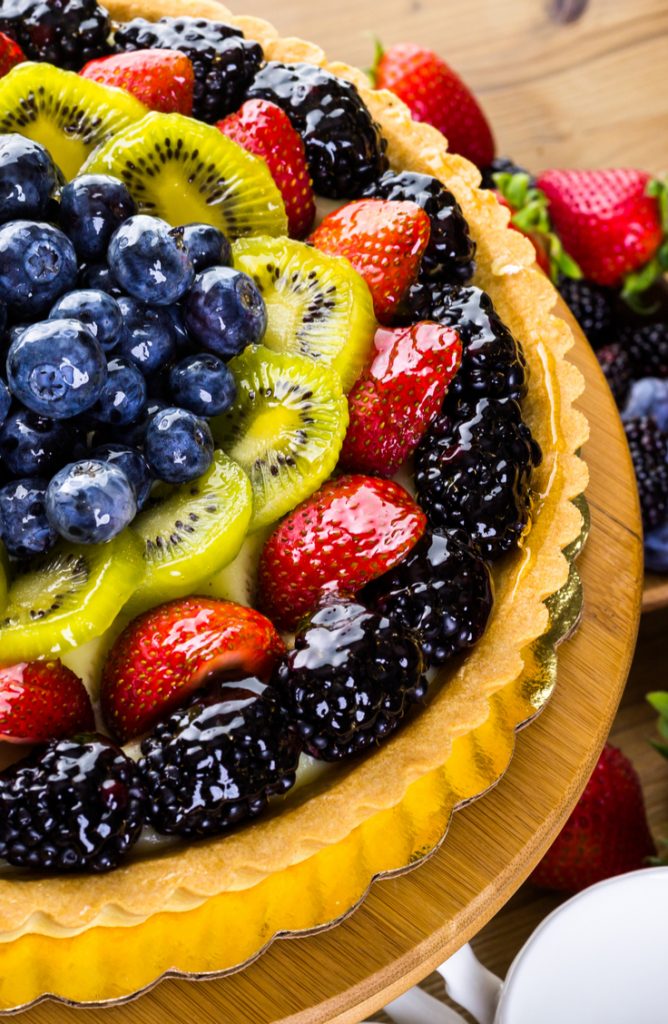 If your mom likes fruit, and has a hard time sitting still, then this is the dessert for her. It's light and refreshing but isn't going to make a mess on the go.
Ingredients:
3/4 c. softened butter
1/2 c. confectioners' sugar
1 1/2 c. flour
1 package white baking chips, melted and cooled
1/4 c. heavy cream
1 package softened cream cheese
1/2 c. pineapple juice
1/4 c. sugar
1 Tbsp cornstarch
1/2 tsp. lemon juice
1 1/2-2 c. fresh sliced strawberries
2 kiwis, peeled and sliced
1 c. fresh blueberries
1 c. fresh blackberries
Process: 
Start by heating your oven to 300F. While it's heating, cream your butter and confectioners' sugar together until everything is light and fluffy. Next beat in the flour. It's going to be a crumbly mixture, but that's okay. Pat the mixture onto a greased pie tin. Bake until lightly browned which should take about 25 minutes. Cool completely.
While the crust is cooling, mix your melted chocolate and cream until the mixture is smooth. Next, beat in the cream cheese and spread mixture over the crust. Pop that baby in the fridge or at least 30 minutes. While it's setting, in a small saucepan, boil the pineapple juice, granulated sugar, cornstarch, and lemon juice over medium heat. You want to continue to cook until thickened, which should take about 2 minutes. Then allow to cool. 
Last, arrange the berries over the cream cheese mixture before brushing with the pineapple mixture. Refrigerate for at least 1 hour before serving. 
And there you've got it! Hopefully these Mother's Day dessert ideas will make it a Mother's Day to remember!