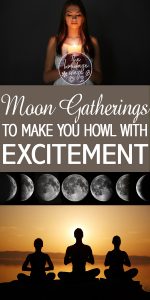 Moon gatherings are quickly becoming the newest thing. But what the heck are they? Well, I'm here to answer that for you.
A Moon Gathering is typically a gathering of women who come together at the moon's main phases (full and new) in order to cleans, refocus, and connect. It sounds a little hokey, I'll admit. Especially if you're hard into Western medicine and haven't done any venturing into Eastern medicine.
As a kid, I always had a fascination with the moon and the stars. There is something so peaceful and orienting about a full moon and glorious night sky. Once upon a time, sailors and explorers lived or died by what they saw in the night sky. So why not keep those traditions and beliefs? It's hard when you've been raised as a solid Western medicine gal (my mom is a nurse) to break away from the idea that we know everything about the world and the human body.
As a teacher, I can definitely tell you that the full moon affects my students. They are typically more exuberant, a little crazy, and definitely more emotional. You could try to explain it by a whole bunch of things, I'm sure. But there is a part of me that is a firm believer that there are things in this world beyond our understanding. And the moon and its effect on humans is one of them.
Alright, now that I've given you my reasons behind working with the moon, here is how you actually host a Moon Gathering!
1: Invite those who would like to reset or find direction. Ask them to bring an item corresponding with the element they are needing the most (see #2) to place on the altar. Also, have them bring a journal that they can reflect in and record any insights during the ceremony.
Make sure to choose the appropriate moon phase for your ceremony. During a new moon is a great time to create, reset, and regenerate. During a waxing moon is best for taking action and getting things done. Full moons are good for manifestation-celebration of the work you've done and viewing your potential. During a waning moon is meant to assist in letting go and clearing out the old to prepare for new goals and do some deep self-reflection.
2: Have a designated place that you can use as your alter. This table would work beautifully. Make sure to explain to your guests the orientation of the alter-which way is north, south, east, and west. When you're dealing with a moon circle, you've also got to pay attention to the cardinal directions because of their symbolism.
North: Earth. Think things from nature: stone, crystals, dried herbs, etc. This is your steadying direction.
South: Fire. This is both the physical and the metaphorical. Candles, matches, things that are yellow, orange, or red. Even things that symbolism passion and spark.
East: Air. Think feathers, oils, glass, pens, blank journals. This is the direction of new beginnings.
West: Water. You can, of course, bring a special cup with purified water. But this is also a great place to bring things from the sea or something that reminds you of your grandmother.
3: Set the tone. You can do this by chanting a mantra from your favorite yoga class or using Tibetan singing bowls. The goal is to clear your mind and set yourself up to listen.
4: Guided meditation. This can be something that you come up with together or utilizing an app like Headspace. But it's a good time to be able to process through what you need.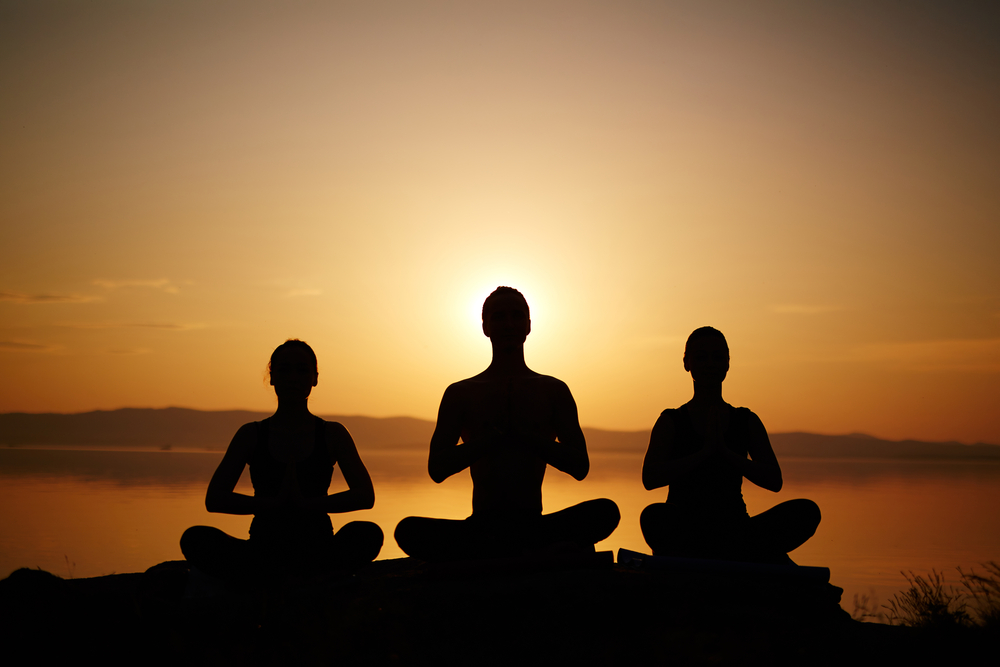 5: Candle Ceremony: This is the closing portion of your moon ceremony where each person lights a candle for someone or something that has been their focus. Non-scented tapers work great, and if you want to be the hostess with the most, then providing candles for your she-wolf pack is a great favor. That way they can take their candles with them to keep those good vibes and intentions going. This pack would be awesome.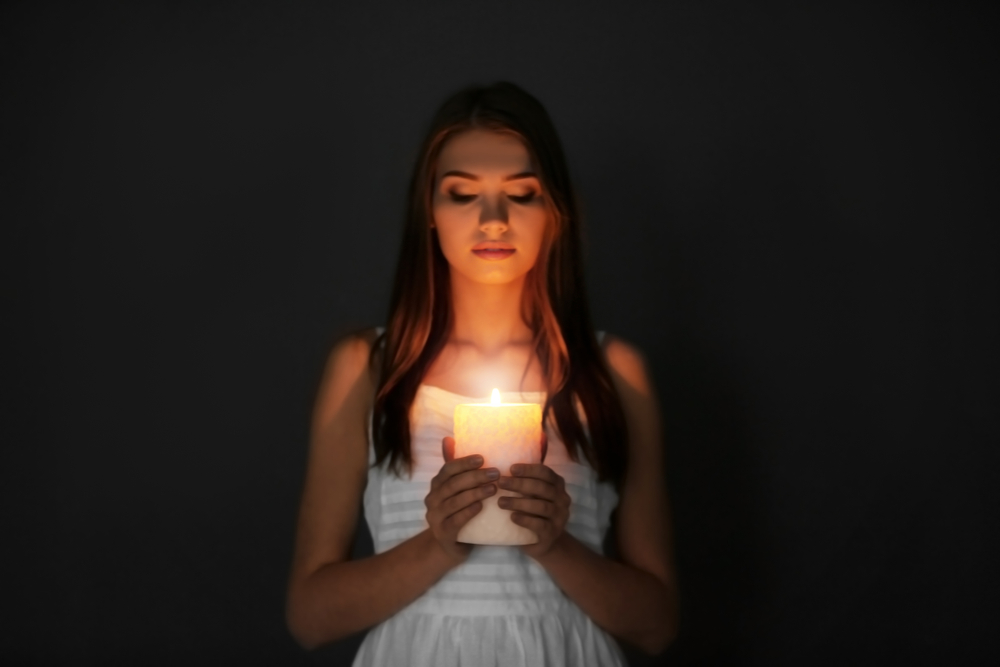 And there you have it! Everything you need to host your own Moon Gathering the next time you need to take a moment and get back to basics.