One of my favorite places to decorate during the holidays is my mantle. I don't know if it's the stockings, the versatility, or what, but it's definitely the heart of our home. The theme of my mantel sets the tone for the rest of my living room and my home. So, if you're looking for some ideas for mantel Christmas decor to help make spirits bright this holiday season, you've come to the right place!
Mantel Christmas Decor: Garlands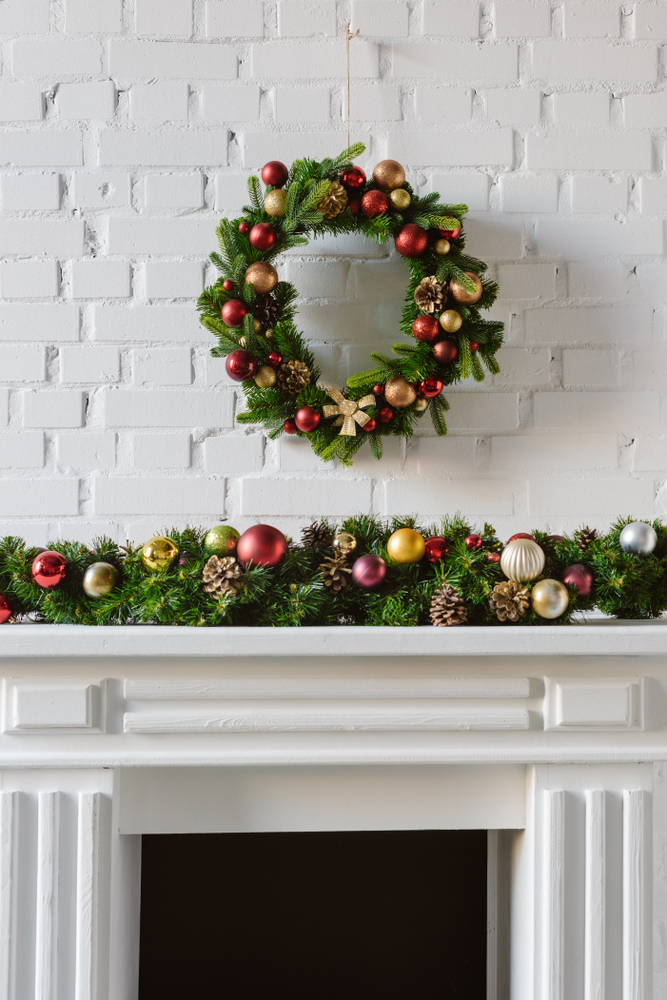 Garlands can be an essential piece of decor for a mantel. It can add color, texture, and depth. If you're looking for a premade garland, look here. They have everything from simple lit garlands to pre-decorated garlands fit for any home. If you want to make your own (which I totally encourage), then start with a plain lit garland (like this) and accessorize with a set of ornaments like these. Feel free to add a pop of texture by incorporating ribbons and bows or leave it sweet and simple. I would suggest mixing and matching sheens within a color palette. It's a good way to add variety without having to think too much.
You can absolutely tailor your garland to fit your decor. They can be simple, rustic, lux, or traditional. Or you can forgo the garland and use a wreath instead!
Mantel Christmas Decor: White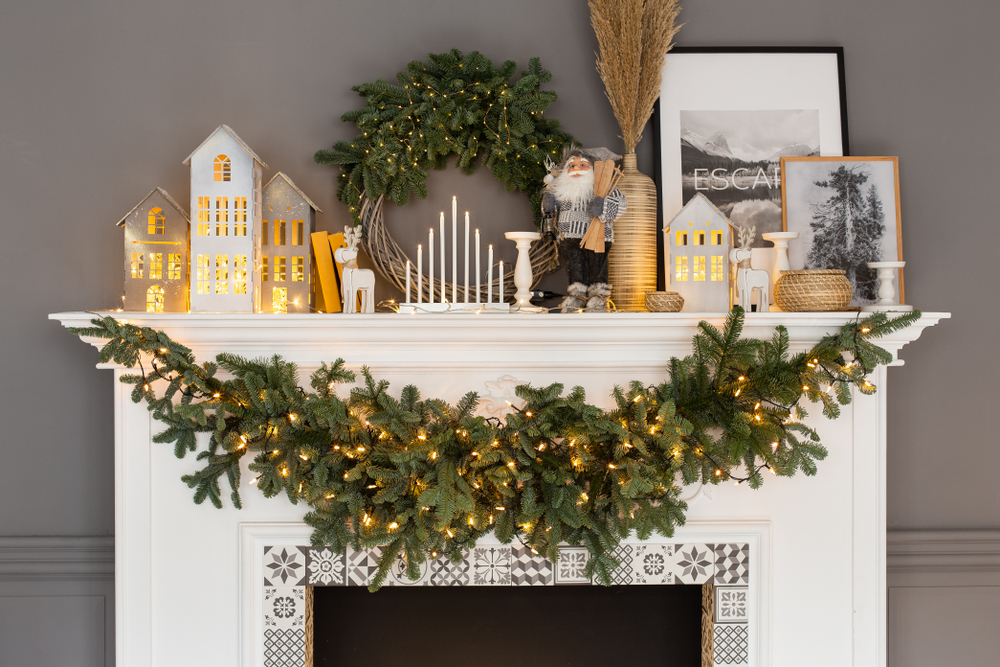 One of my favorite themes to work with is winter white. The nice part about white is how versatile it is. It provides a great background for pops of color like green, gold, or red. This mantle uses white as a base and accents with pops of gold, green, and wheat. You could substitute the houses with these beautiful lit wood winterscapes. Toss in a white lantern with an LED candle to add some height. This darling white reindeer would fit perfectly as well. Add a pop of gold and some height depth with these golden trees. Lastly, add in this snowball and pine garland across the front of your mantel to bring it all together.
Mantel Christmas Decor: Gold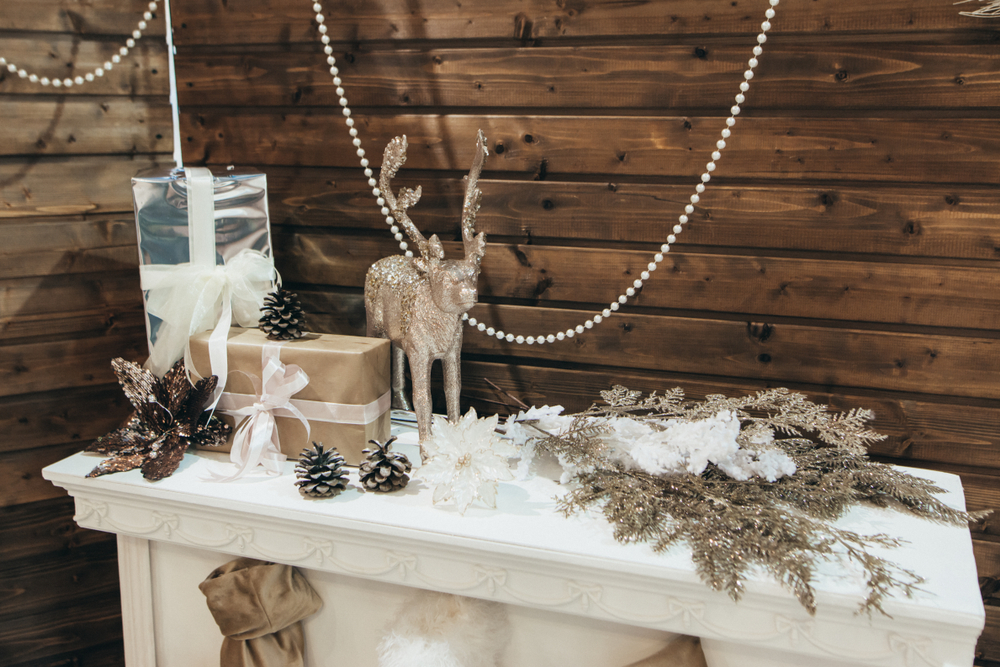 If you're looking to incorporate something a little lux into your holiday decor this season, then shades of gold are a must. This mantel uses a few essential pieces to bring the shades of gold to life. Adding a reindeer (or two) like these as a focal point, some golden holly, and some frosted pine cones to your mantel will definitely make a statement. Don't be afraid to mix and match shades of gold, from bright to chocolate. It will add variety!
Mantel Christmas Decor: Silver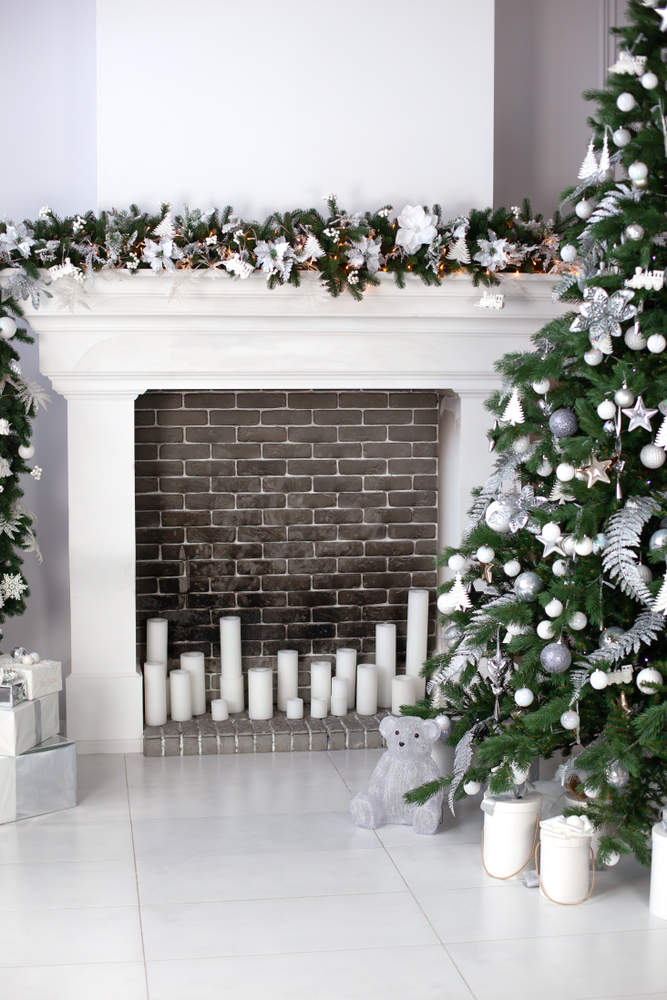 If gold isn't your thing, then you should try silver. It adds dimension to a mantel and can be accessorized with any color scheme. You can keep it simple and focus on silver and green, or you can add pops of a secondary color for more variety. This silver frosted garland would look beautiful with this silver Nutcracker and these silver LED candles.
Mantel Christmas Decor: Farmhouse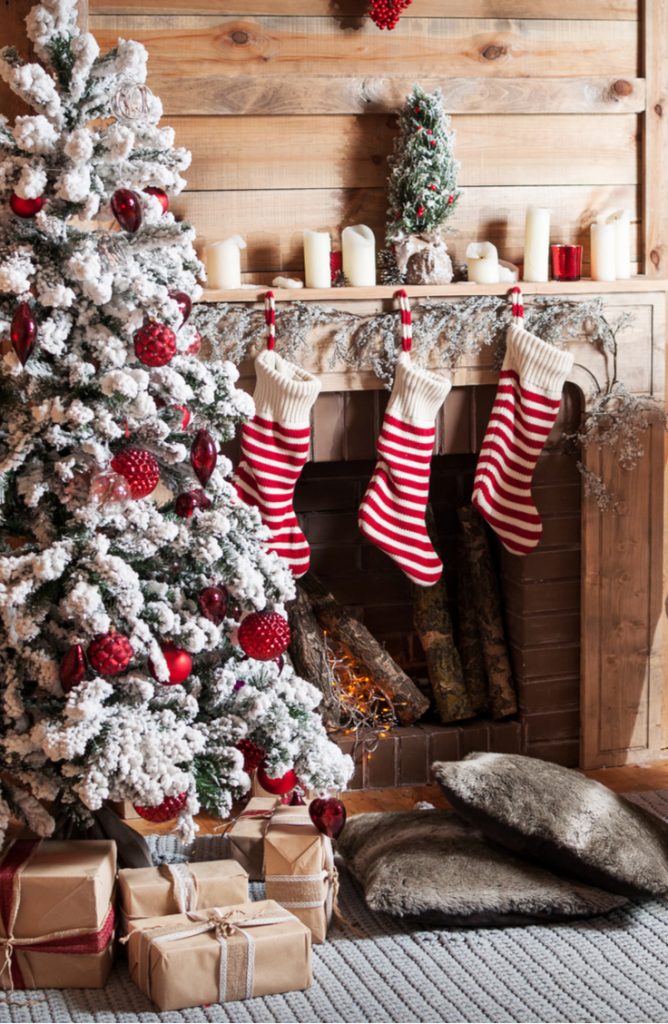 If you're looking for something a little more down-home and warm, then Farmhouse is your style! Farmhouse decor is characterized by reclaimed wood, pine, wrought iron accents, and vintage accessories. Grab a vintage mini-tree for your mantel, a farmhouse sign, some forged iron candlestick holders, and some farmhouse stockings to complete the look.
Mantel Christmas Decor: Rustic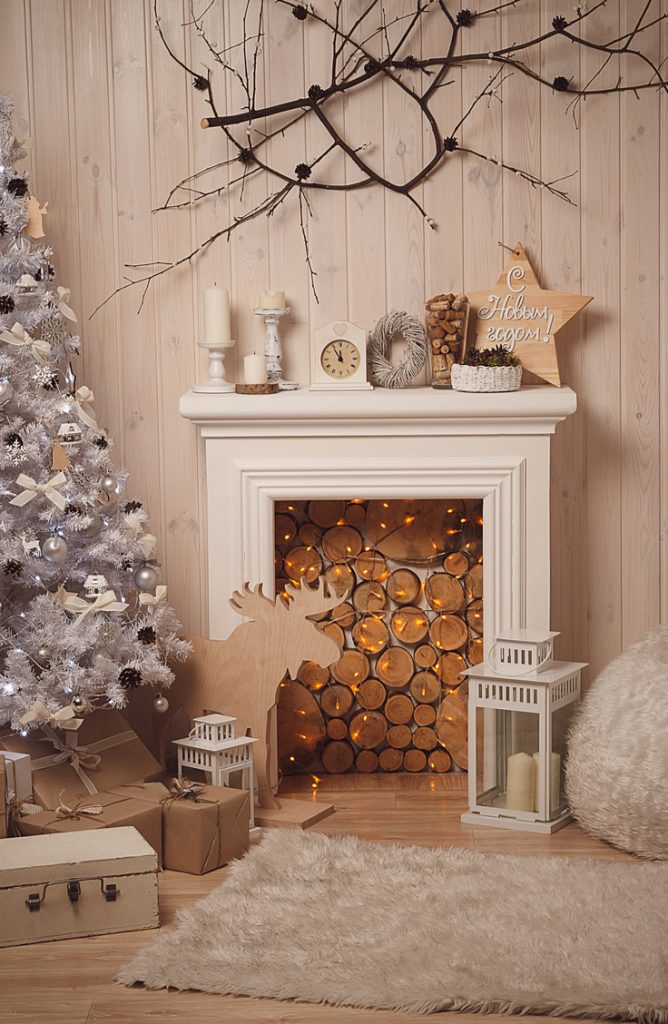 If you're not ready to commit to the farmhouse theme, but you want something that brings the warmth of the great outdoors, then rustic is your jam. This mantel theme utilizes a mostly neutral palette, but you could definitely add pops of green if you wanted. Forgo the garland and use a cotton wreath instead. Add a couple of faux fur reindeer, a small rustic sign, and a set of candle holders and you're in business!
Mantel Christmas Decor: Modern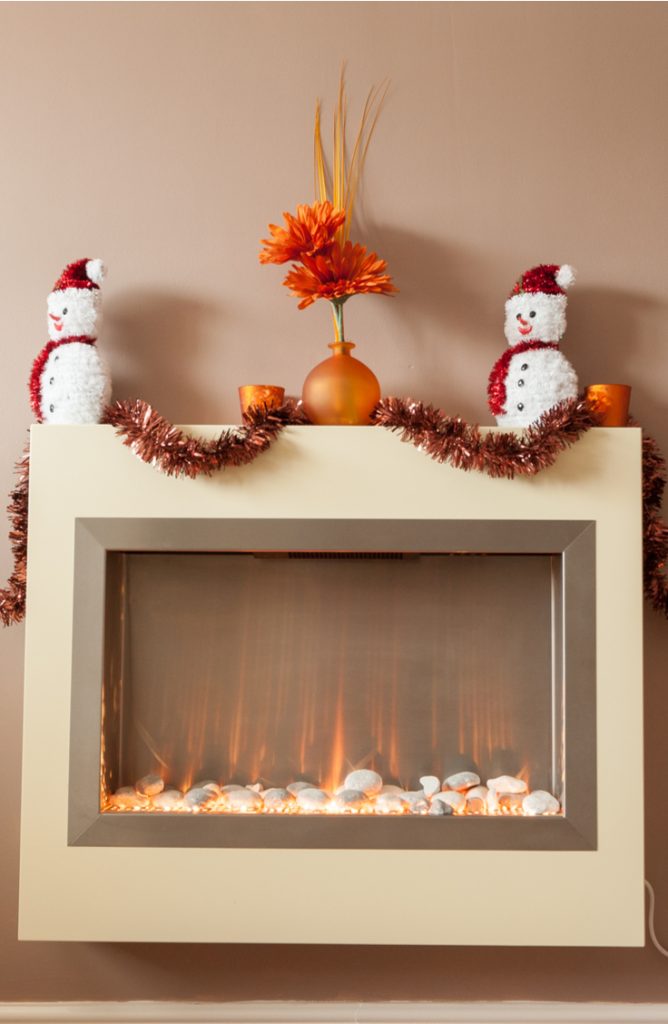 The hallmark of a modern Christmas mantel really is simplicity and out of the box thinking. Don't be afraid to choose colors that aren't traditional and simplify the decor. Opt for some velvet burgundy trees accented with a modern tinsel garland.
Now get on out there and decorate that mantel! You've got this!