Is your porch in need of a refresh this holiday season? Are your decorations tired and in need of a reset? If that's the case, then I've got some Christmas porch decorating ideas for you!
Irresistibly Cute Christmas Porch Decorating Ideas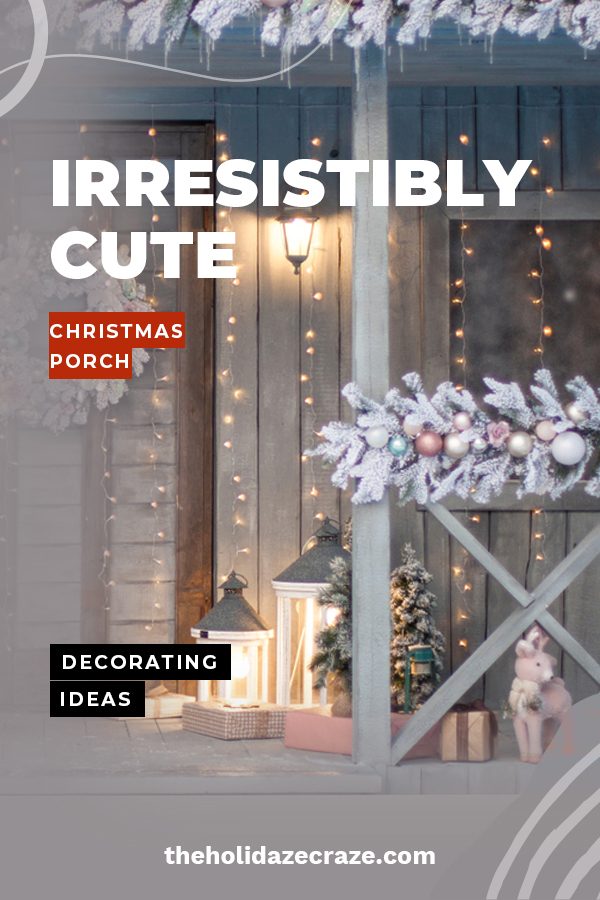 Cute Christmas Porch Decorating Idea: Rustic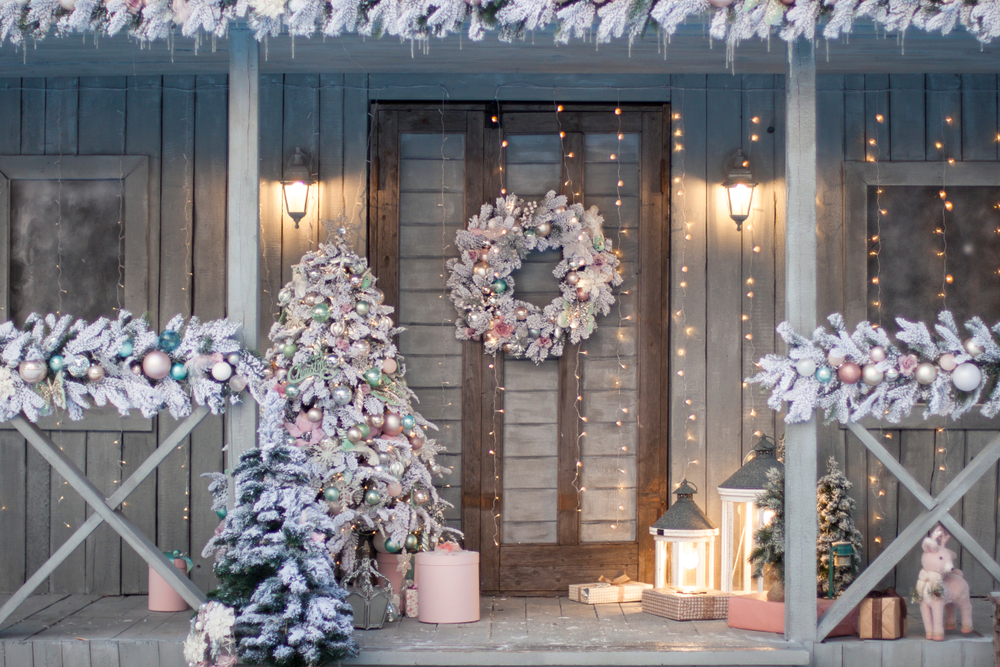 Often when we hear words like "rustic" we think about barns, roughly chopped wood, and lots of shades of brown. And you absolutely can go that route! But if that doesn't match your porch or you're ready for something a little different, then I've got some suggestions. Try placing lanterns like these on your porch. They will add light as well as a rustic feel. Add a few strings of Edison style lights (like these) to keep things open and simple. Adding some frosted garlands (like these) will add just a pop of snow-covered color. Then try accessorizing them with pastel ornaments in different sizes. Stay away from anything too bright or bold, as it will change the feel of the decorations.
Christmas Porch Decorating Idea: Simple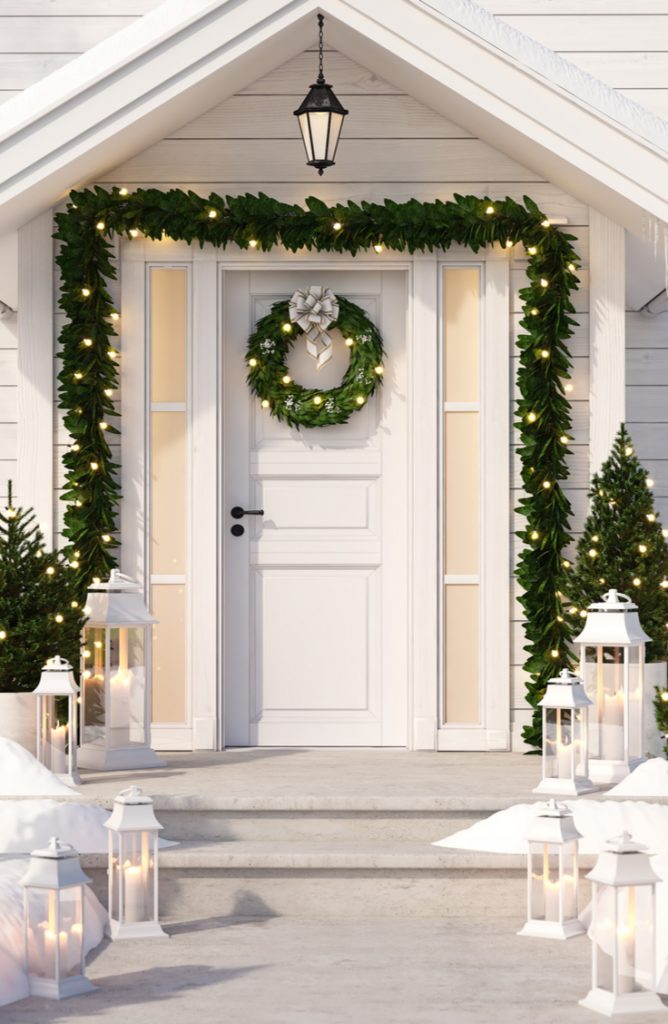 If you're aiming for simple decorations that have a large impact, then there really are a few ways to pull it off. One thing is to coordinate your wreath, garland, and any greenery so that they are the same and simple. A wreath and garland like this and this match this darling tabletop tree perfectly. Then accessorize with some simple white lanterns like these and you're done!
Christmas Porch Decorating Idea: Budget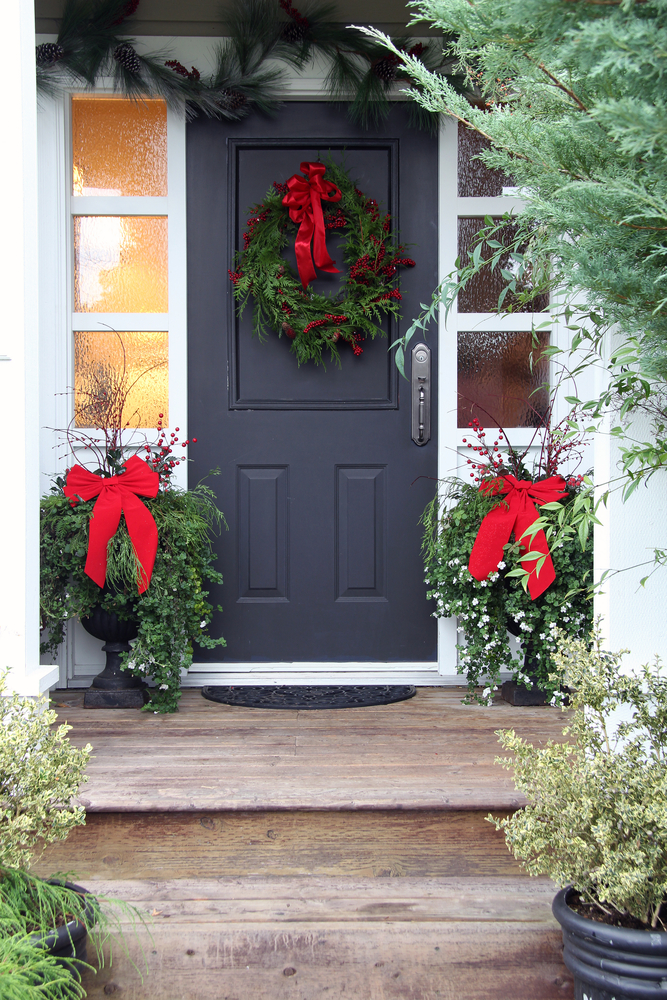 If you're on a budget, but you're looking for a way to refresh your porch, then I've got you. Instead of purchasing new things for your porch, try adding a new element to them, like these beautiful buffalo plaid bows. They will refresh your wreath and porch plants. Try swapping out your doormat as well for something simple like this super cute and simple Rudolph doormat. Then all that's left is adding a string or two of outdoor lights and you're done!
Christmas Porch Decorating Idea: Lights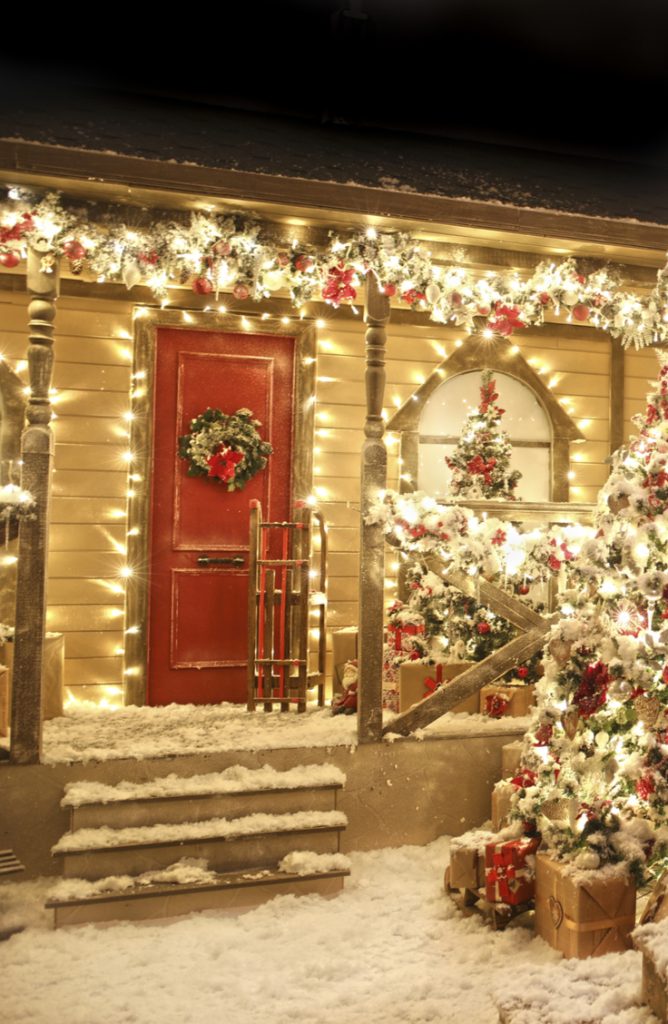 I think lights are such an effective way to update your Christmas porch decor. You can go LED, Edison style, or traditional. Multi-colored and modern or white and traditional. The sky really is the limit. My suggestion is utilizing lights to outline features of your home and give your garlands, wreaths, and trees a little sparkle. Whether you purchase lit garlands like these or light your own, you can't go wrong by adding lights to your porch.
Hopefully, these ideas help you create a cute Christmas porch this holiday season! Happy Holidays!