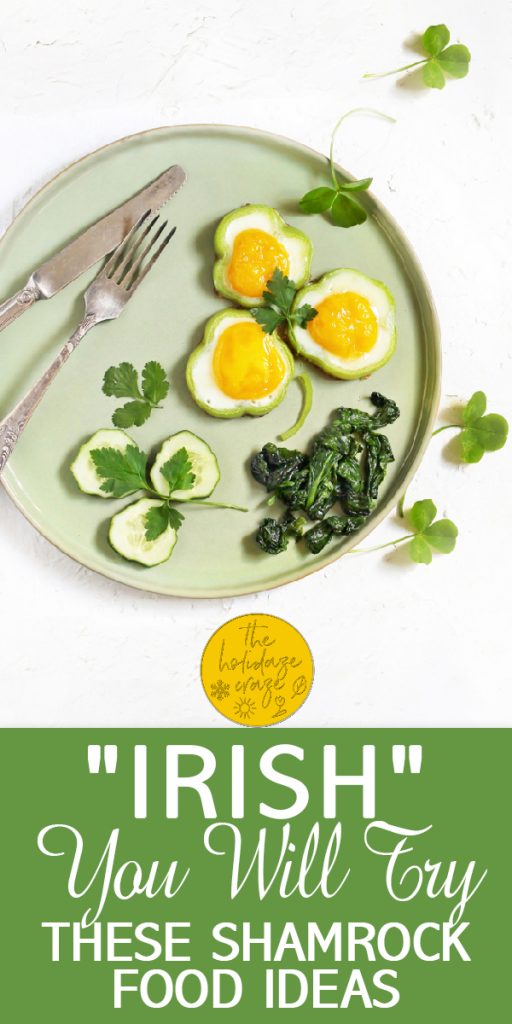 If you're looking for some ways to celebrate the land of the Little Folk, then there really is no better way to do so than with the Shamrock. These Shamrock food ideas range from simple to slightly more complicated. Whichever you choose, they are sure to get you into the Irish Spirit just in time for St. Patrick's Day!
First off, you really can't do these recipes without a good cookie cutter. This set comes with four different sizes and it's the lucky four-leaf clover to help get everyone in the spirit of the season.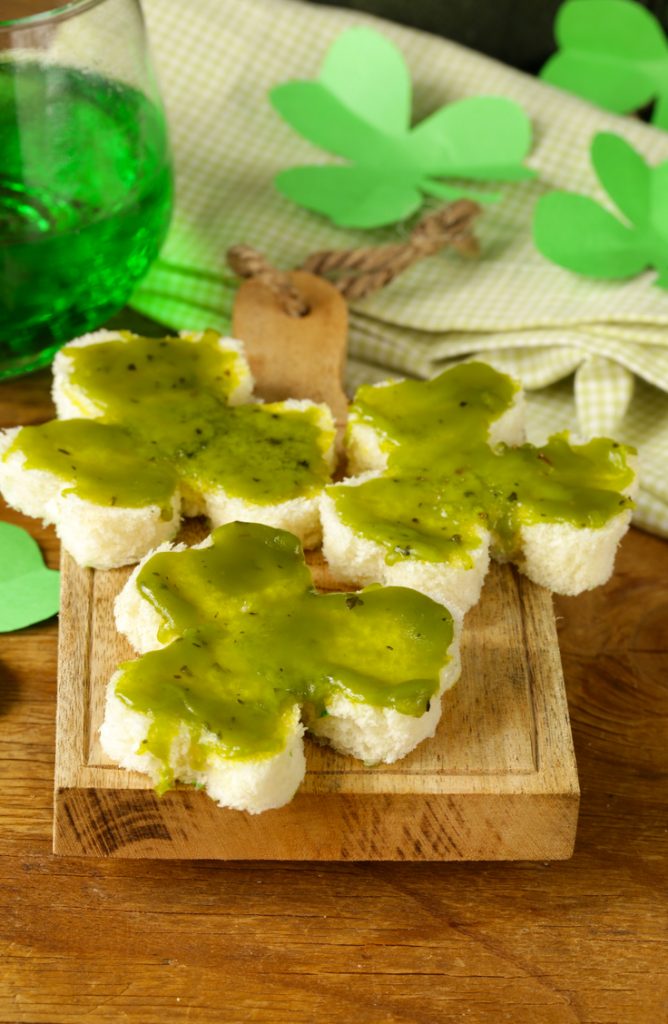 "Irish" You'd Try Recipe 1: Shamrock Sandwiches
Items needed: Shamrock cookie cutters, white bread, sandwich toppings
First start by cutting your bread into the desired shapes. Then cut your toppings using the same size cutter. I colored some mustard green (you can see the photo above) and then added the toppings to create my sandwiches.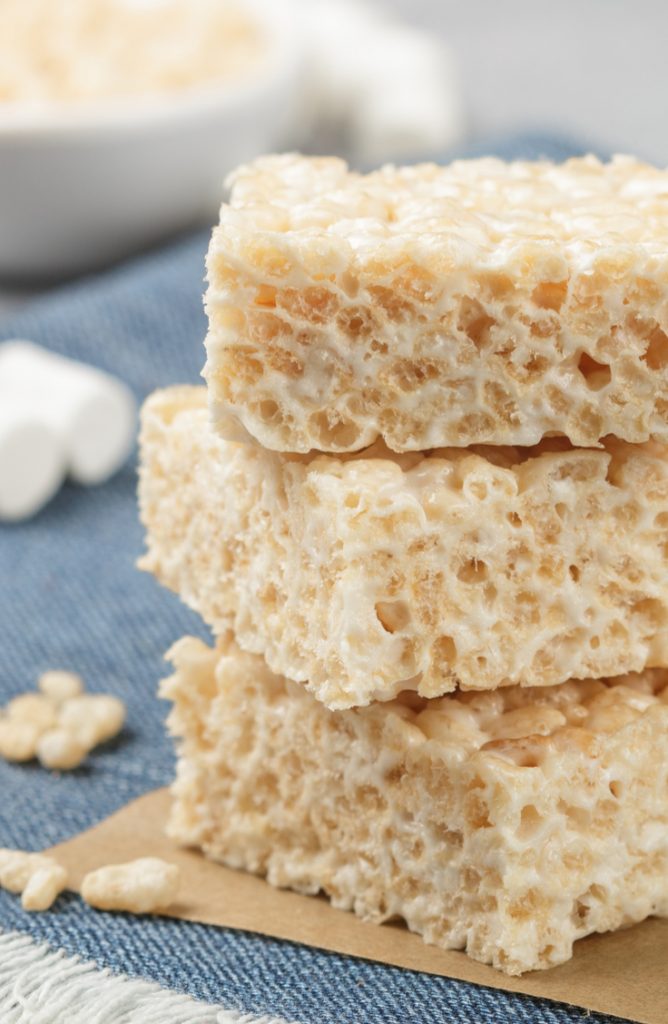 "Irish" You'd Try Recipe 2: Shamrock Rice Crispy Treats
This is a simple one that's great to modify for your needs. You can color the rice crispy treats green, toss in green marshmallows or M&Ms, or cut them out into shamrock shapes! Here's what you do:
Ingredients:
3 Tbsp. butter
4 c. marshmallows (about 40 large marshmallows)
1/4 tsp. peppermint extract
6 c. crisp rice cereal
6 oz. white candy coating
4 drops green food coloring
green sprinkles
Process: First melt your butter in a large saucepan. Second, add in the marshmallows and continue stirring until melted. Last, remove them from the heat and stir in the cereal and extra before pressing the cereal into a greased 9×14 pan.
To finish, turn the cripies out onto the counter and use the shamrock cutter to make your shape. While you're cutting them out, melt your candies in the microwave for 10-20 second intervals until they are smooth and melted. Next stir in the food coloring. Last, dip the treats into the green candy coating and decorate with sprinkles!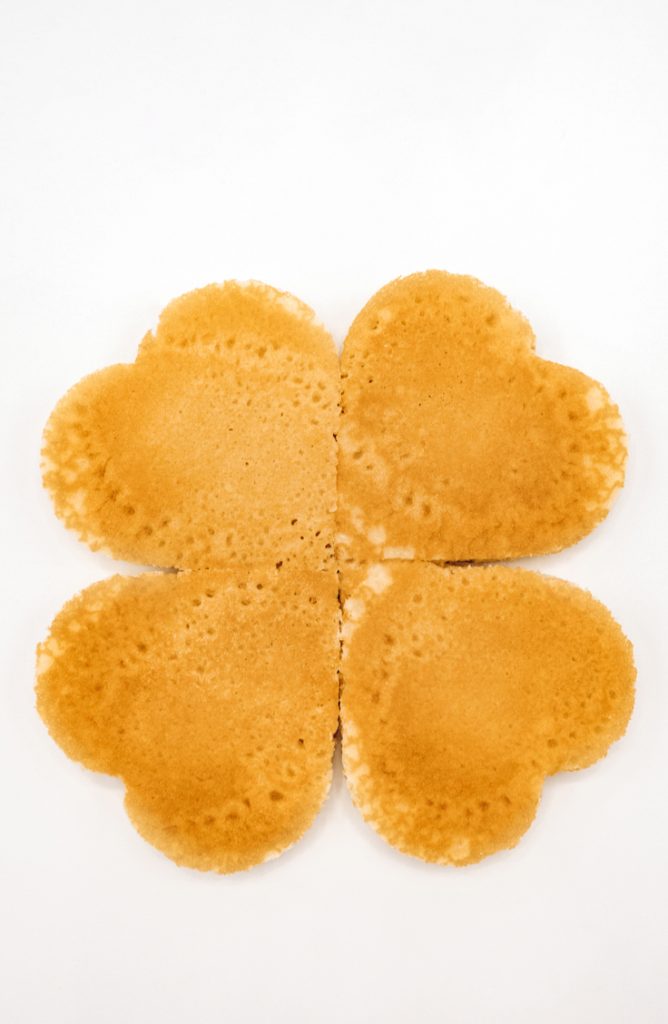 "Irish" You'd Try Recipe #3: Shamrock Pancakes
This is a great recipe that's super easy!
Ingredients:
1 c. flour
1 Tbsp. sugar
2 tsp. baking powder
1/2 tsp. salt
1 egg
3/4 c. milk
1/4 c. melted butter
Process: To make the pancake batter, start by mixing all of your dry ingredients together. Next combine your egg, milk, and butter and whisk until smooth. Lastly, stir your wet ingredients into your dry ingredients until just combined. Pour them into the cookie mold on your griddle until golden brown!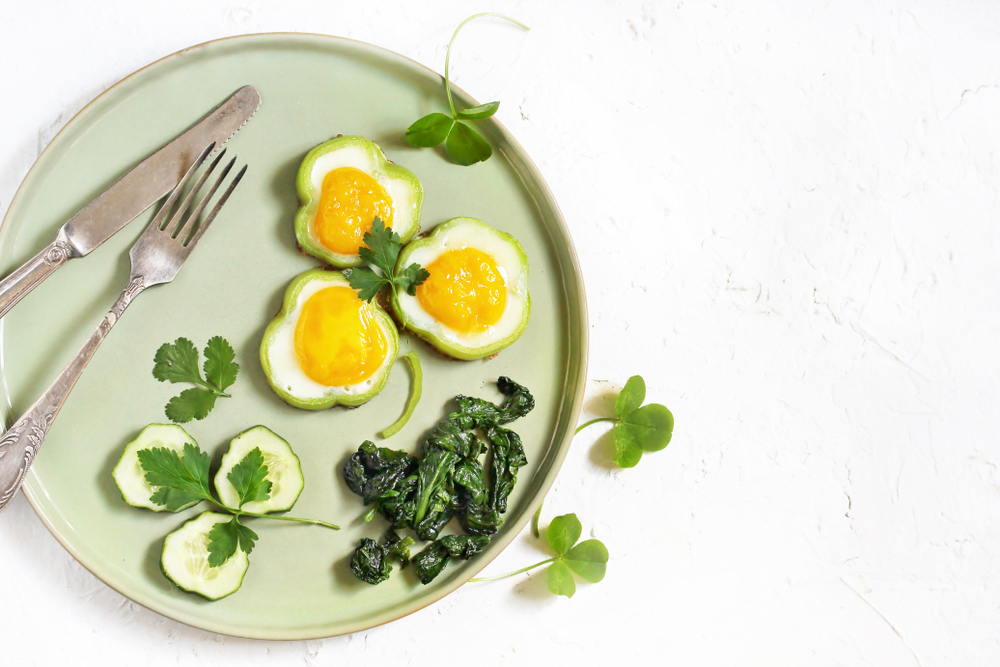 "Irish" You'd Try Recipe #4: Green Peppers & Eggs
This recipe doesn't require a fancy shamrock cookie cutter, all you need here is a green pepper and some eggs. First, start by slicing your pepper into rings and getting rid of the seeds. Next, heat up your griddle, put the pepper on, and crack an egg into the middle. To finish up, allow the egg to cook to your desired done-ness. Serve!
"Irish" You'd Try Recipe #5: Shamrockin' Eggs and Toast
To make this dish, you're going to start by cutting your bread into shamrocks. Next, toast those shamrocks and butter them, baby! Last, put your shamrock cookie cutter on a warm and greased griddle before cracking your egg into the middle. Happy Breakfast!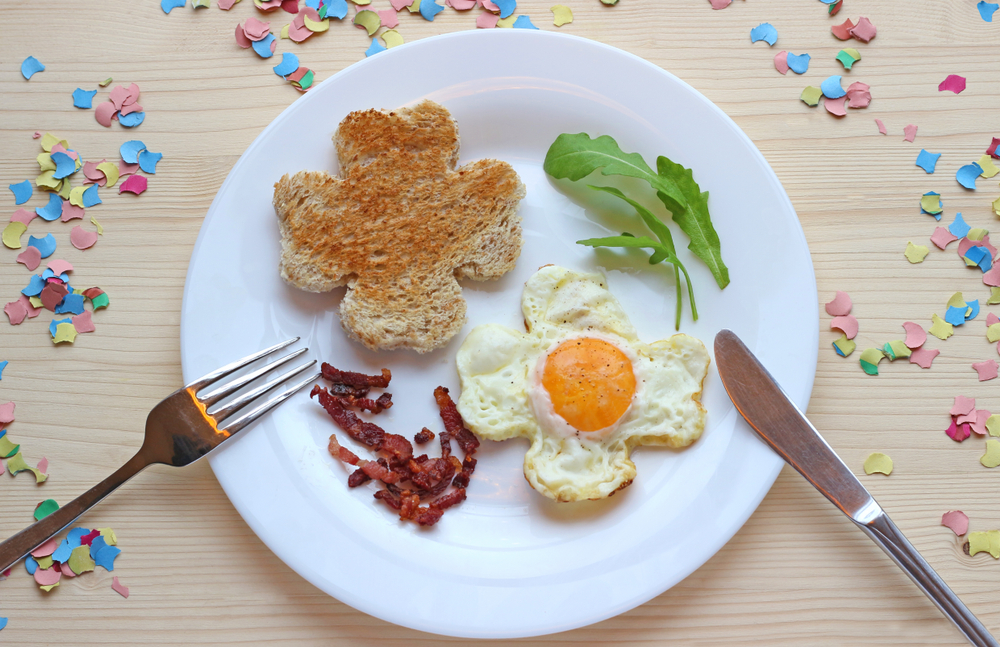 And there you have it! Five recipes that help you get your Irish Pride on without making tons of cookies. Happy Baking and Cooking!