Budget Bridal Shower Tip 07: Decorations!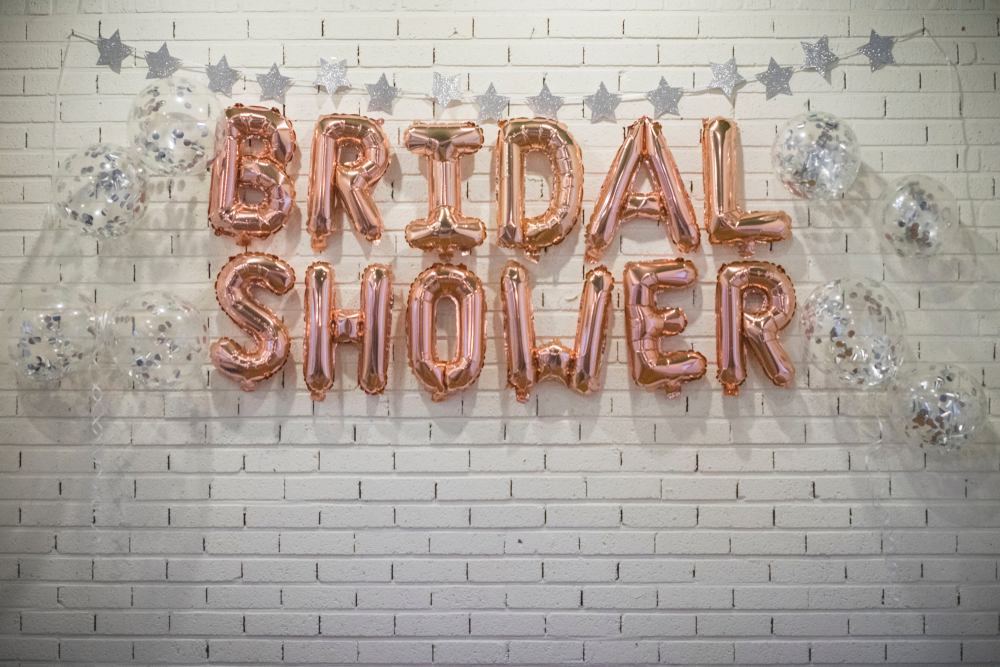 You've probably heard that it's easy to decorate for a bridal shower on a budget. Then, you've looked at the results and thought those people probably should have splurged a little bit more than they did.
We're not that kind of decorators. It's going to look cute. It's going to at least look fancy. One of the trendiest decorations right now is balloons. Whether you opt for a balloon garland or a balloon banner, you can't go wrong with some metallic balloons. Accessorize with some fresh flowers and a little sparkle for an extra pop of glam. Grab a beautiful rose gold balloon set here.
If balloons aren't your style, then having some sort of banner or bunting is a must. Thanks to the magic of vinyl lettering (or, stencils with paint), you can whip one up in a jiffy! If you're short on time, you can totally get a beautiful one here for less than $8! You can hang it from the main star's chair, from a mantel, or the wall.
One last idea is a fresh take on a classic. Instead of freezing fruit into your ice cubes, why not freeze flowers? It's a fabulous way to incorporate some of the Bride's personality and wedding choices. Plus, it looks beautiful!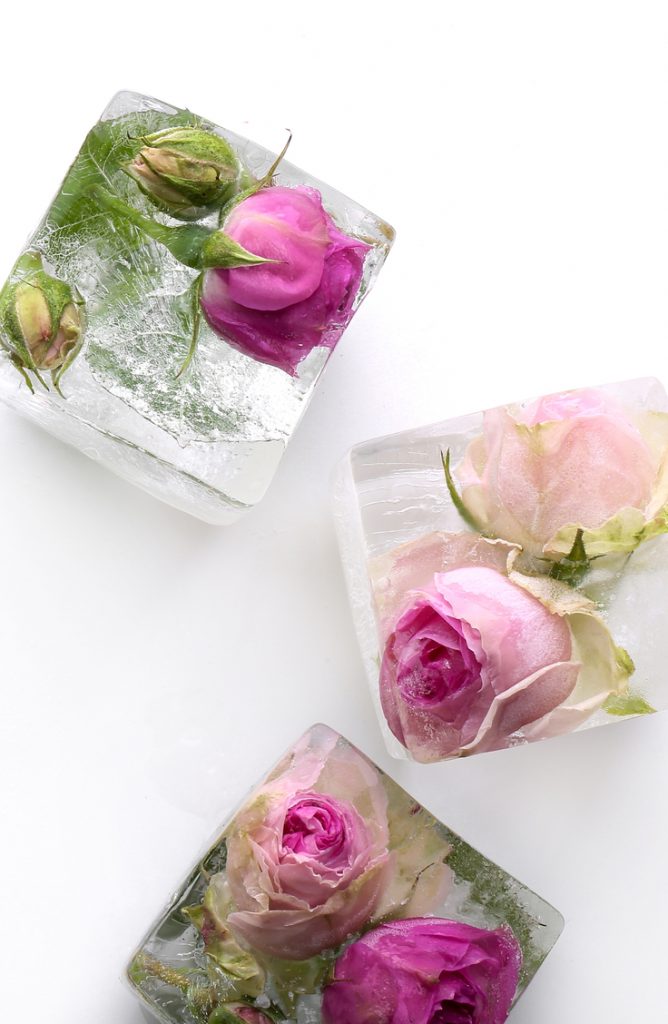 This is the perfect addition to your bridal shower on a budget, and it stays within a reasonable monetary value.