Bridal showers don't have to break the bank. Here are some fabulous DIY ideas for throwing a bridal shower on a budget! From decorations and food to what to purchase t your local dollar stores, we've got you covered.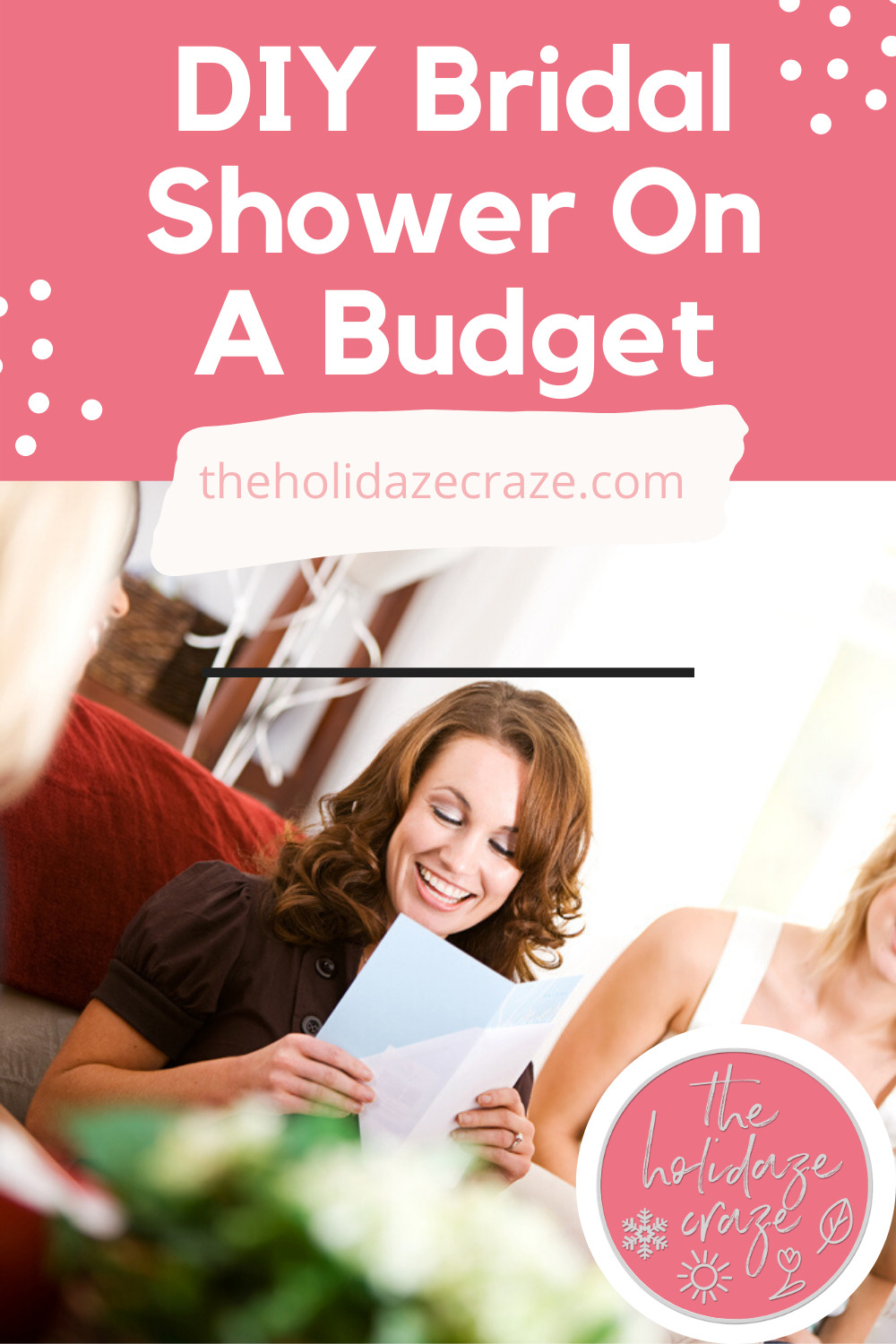 Budget Bridal Shower Tip 01: Help!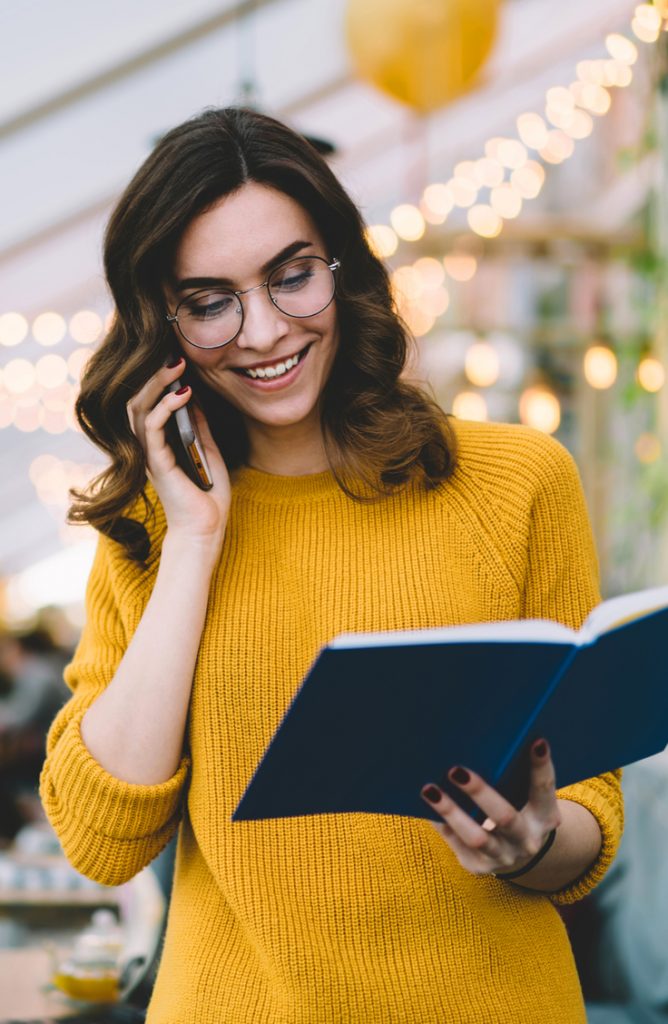 Aw, c'mon. I know showers are great fun. You may even have a lot of time on your hands to plan and execute one. You're the one in charge, so you control how much help people contribute. Maybe you can pull a sister or two to tape up crêpe paper or sweep the floors. You could even throw the shower as a group and help divvy up food assignments. When everyone contributes, it lightens the load. Grab this awesome bridal shower planner to help you stay organized!
Budget Bridal Shower Tip 02: Invitations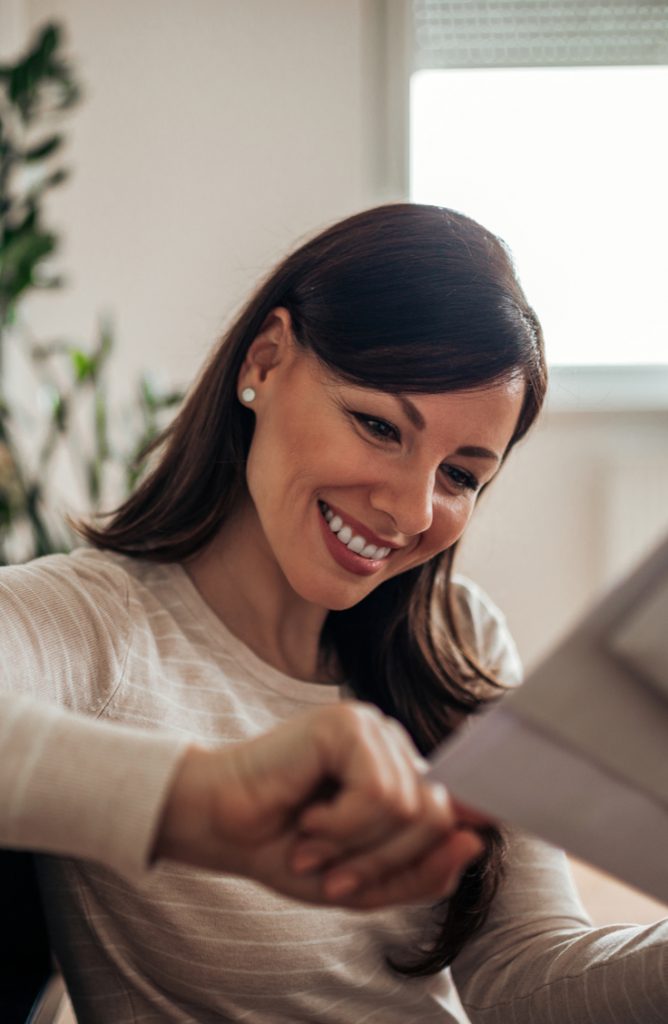 Luckily for you, we live in the information age. If you were looking forward to only sending out virtual cards, however, you may have discovered that many people still prefer receiving a physical, mailed invitation. Face it -those people will probably bring the best presents, too.
So, what are our options and how can we keep this bridal shower on a budget?
Minted has some fabulous options for beautiful invitations. You can find some of their best ones here. They do run a little bit more money, but they are definitely worth the price. If you're looking for something a little less, then these floral ones or these rose gold ones would be beautiful!
Budget Bridal Shower Tip 03: Location, Location, Location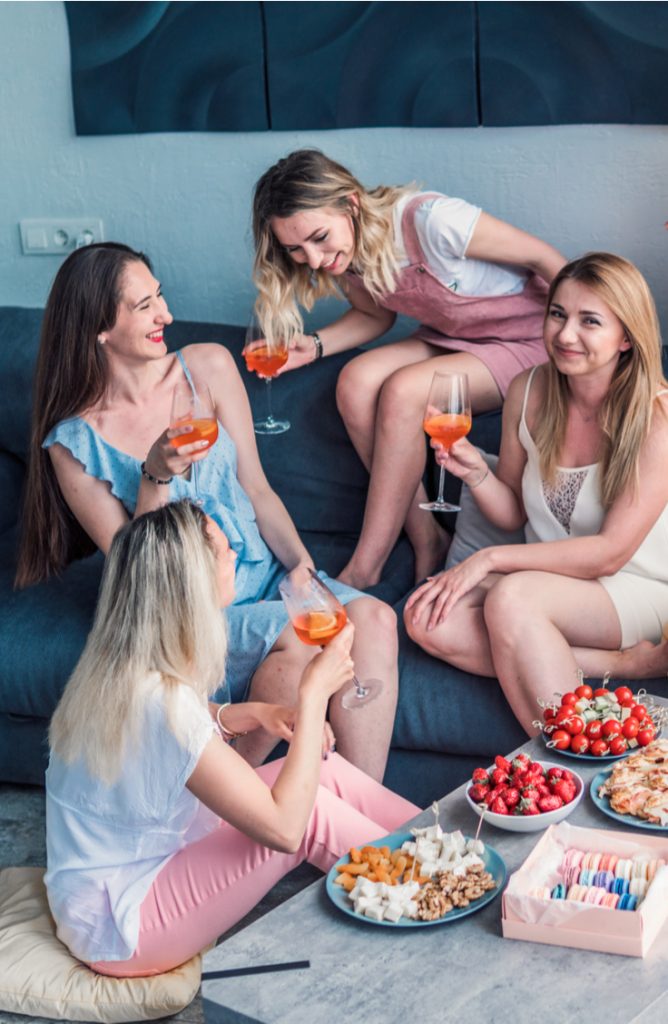 I had to laugh when I heard that some people rent out venues for bridal showers because I have never been to a shower like that. If you are interested in renting out space, check out Rent My Wedding for special deals on rentable items for your wedding!
If you're looking for a nice location outside the home, many neighborhoods have churches or clubhouses that are cheap or free.
Besides those, I am all for hosting at someone's house. If your own isn't up to your exacting standards, ask around. You'd be surprised who is willing to host, especially in the bride's family (or amongst her future husband's relatives). You can save a lot of money for your bridal shower on a budget by having it somewhere for free!
Budget Bridal Shower Tip 04: Food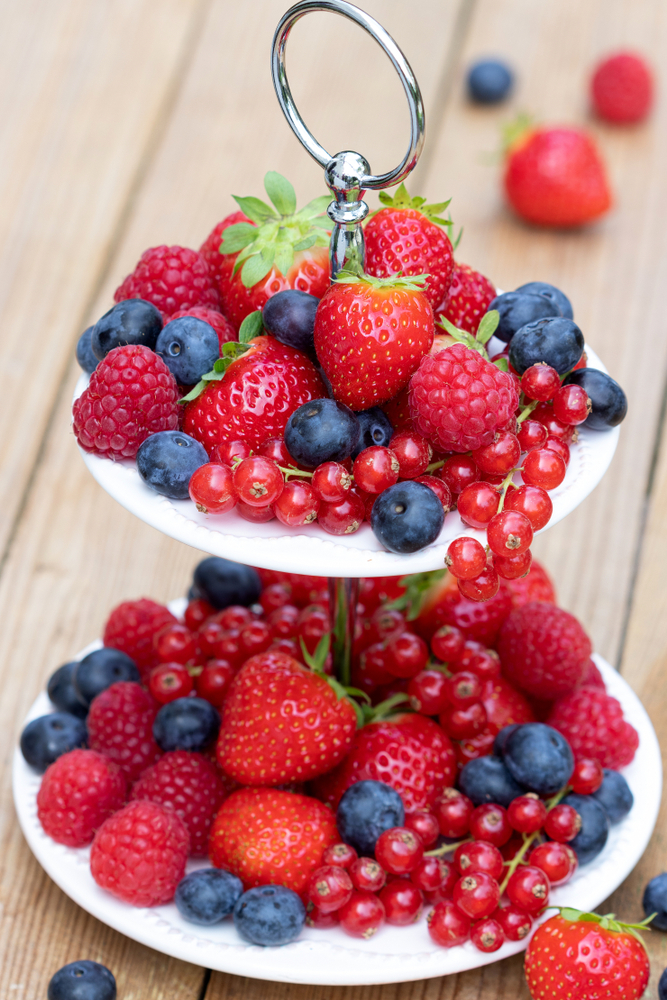 Here is one area where as long as you get good quality edibles, it's really all about presentation.
Take this fruit stand, for example. By artfully arranging fresh berries on a tiered fruit stand, you can create the impression of luxury without having to spend the money.
For the main meal, a simple chicken salad sandwich is perfect. The chicken salad is made with a rotisserie chicken, grapes, mayonnaise, and slivered almonds. Mix and serve on fresh rolls from a bakery or your oven. Check out some sweet and savory lunch/brunch recipes here!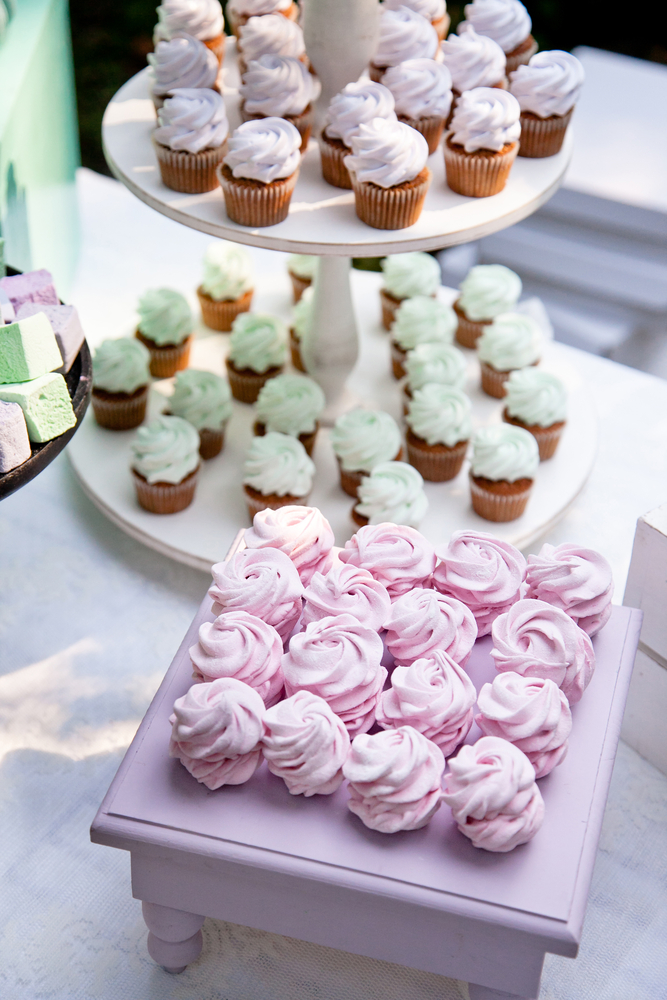 Then all that's left is to add a few sweet items. Cupcakes are inexpensive and easy to make on your own. So are meringue roses! Just a few ingredients, some time in the oven, and you've got yourself one sweet and beautiful dessert! Check out the recipe here. I know it's titled as gluten-free Christmas desserts, just scroll down and you'll find the recipe.
Budget Bridal Shower Tip 05: Fizz and Fun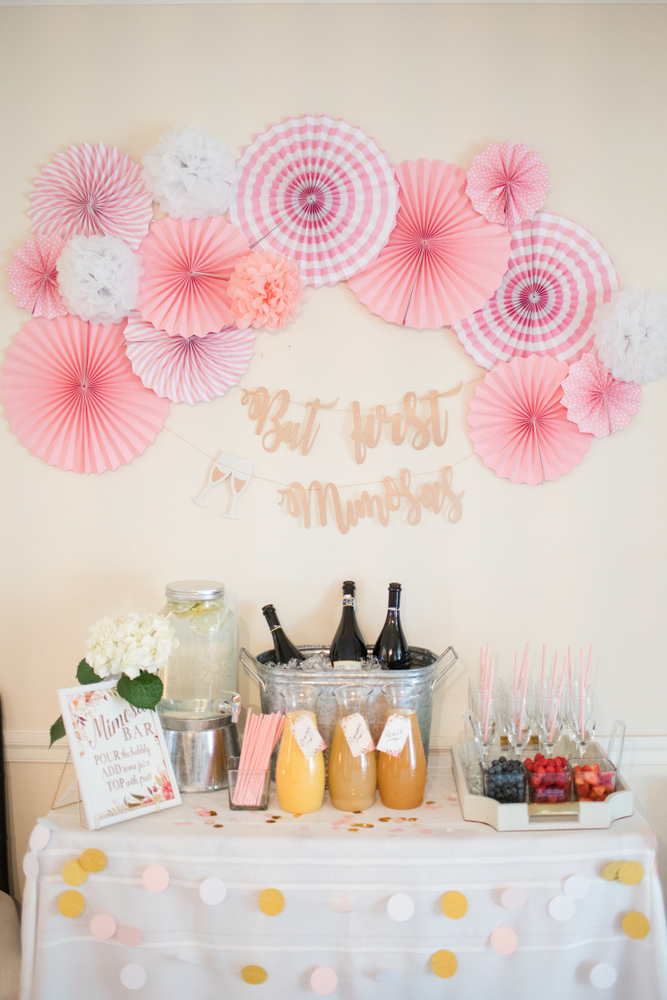 Obviously, this can get a bit pricey. But, it's a shower-not an open bar wedding. When it comes to wedding showers, having a special drink (whether it's alcoholic or not) is a must. It's a great way to add a little lux to your budget-friendly party.
For the layout pictured, set out different fruits and different orange juice flavors. Pour some champagne (or ginger ale) in fluted glasses, and let guests mix up their own drinks.
Budget Bridal Shower Tip 06: Games
Are you planning an event with guests staying the entire time? A drop-in, drop out? Open house? Whether you're planning a sit-down event or a more informal party, having games is a great way to put the bride in the spotlight.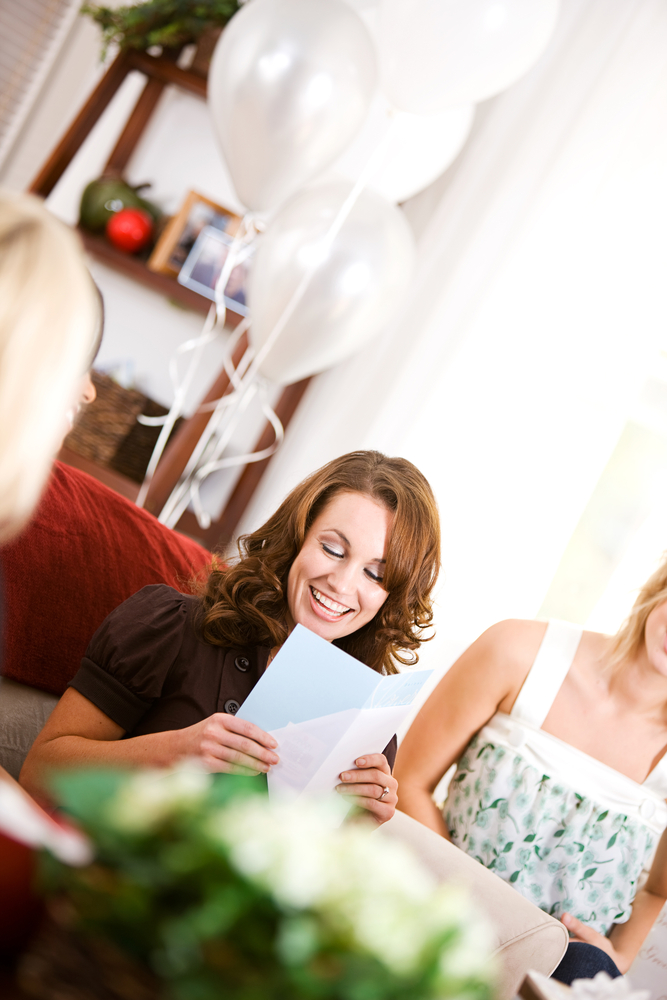 The first game you should try is Bridal Shower Bingo. Players write what they think the bride will receive as a present (lingerie, brownie mix, pillows, etc.) or you can pre-fill them with words that might come up. Then let the games begin! Grab a set here.
Did you ever play Mad Libs? It's a word game, involving a story with keywords missing. You can purchase a pre-made set here, or you could make your own!
Budget Bridal Shower Tip 07: Decorations!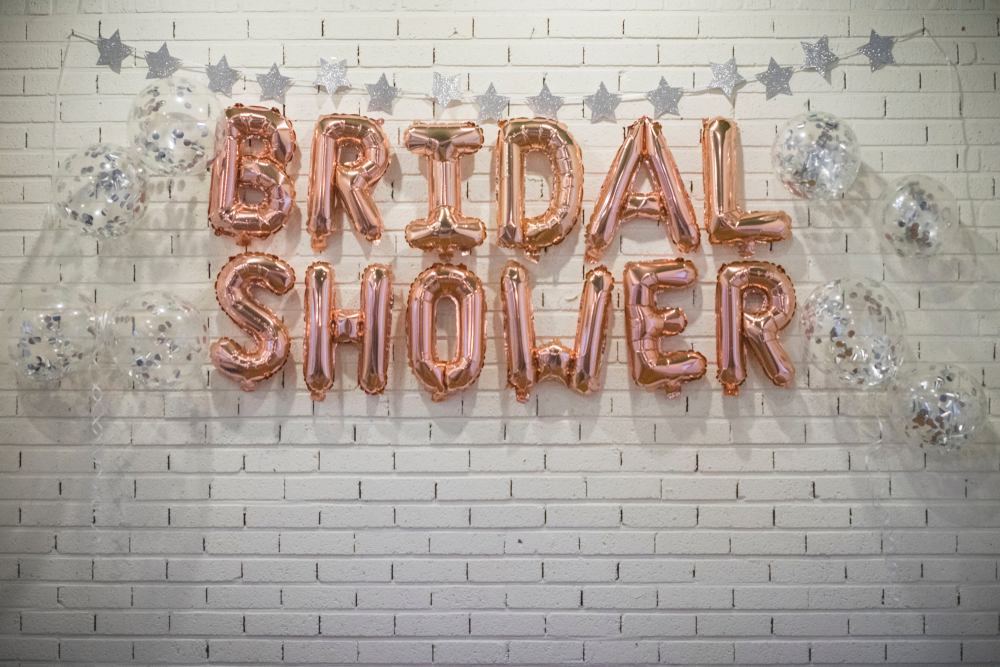 You've probably heard that it's easy to decorate for a bridal shower on a budget. Then, you've looked at the results and thought those people probably should have splurged a little bit more than they did.
We're not that kind of decorators. It's going to look cute. It's going to at least look fancy. One of the trendiest decorations right now is balloons. Whether you opt for a balloon garland or a balloon banner, you can't go wrong with some metallic balloons. Accessorize with some fresh flowers and a little sparkle for an extra pop of glam. Grab a beautiful rose gold balloon set here.
If balloons aren't your style, then having some sort of banner or bunting is a must. Thanks to the magic of vinyl lettering (or, stencils with paint), you can whip one up in a jiffy! If you're short on time, you can totally get a beautiful one here for less than $8! You can hang it from the main star's chair, from a mantel, or the wall.
One last idea is a fresh take on a classic. Instead of freezing fruit into your ice cubes, why not freeze flowers? It's a fabulous way to incorporate some of the Bride's personality and wedding choices. Plus, it looks beautiful!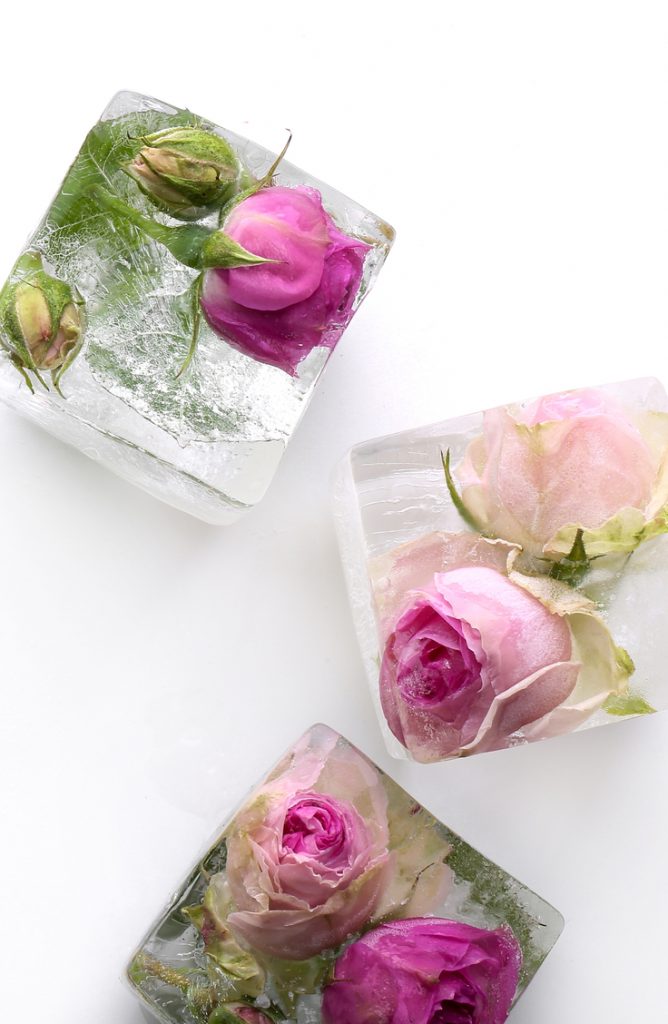 This is the perfect addition to your bridal shower on a budget, and it stays within a reasonable monetary value.
Ready, set, go!
Now that we've had a chance to get those wheels turning, it's time for you to get planning! Which of these ideas do you like the best? Let me know in the comments below. Happy Planning!