Is the time to welcome your new baby girl into this world fast approaching? Are you looking for a fun baby shower theme to celebrate your baby's arrival amongst friends and family? While there are many different girl baby shower themes to choose from, we have come up with 21 of the best.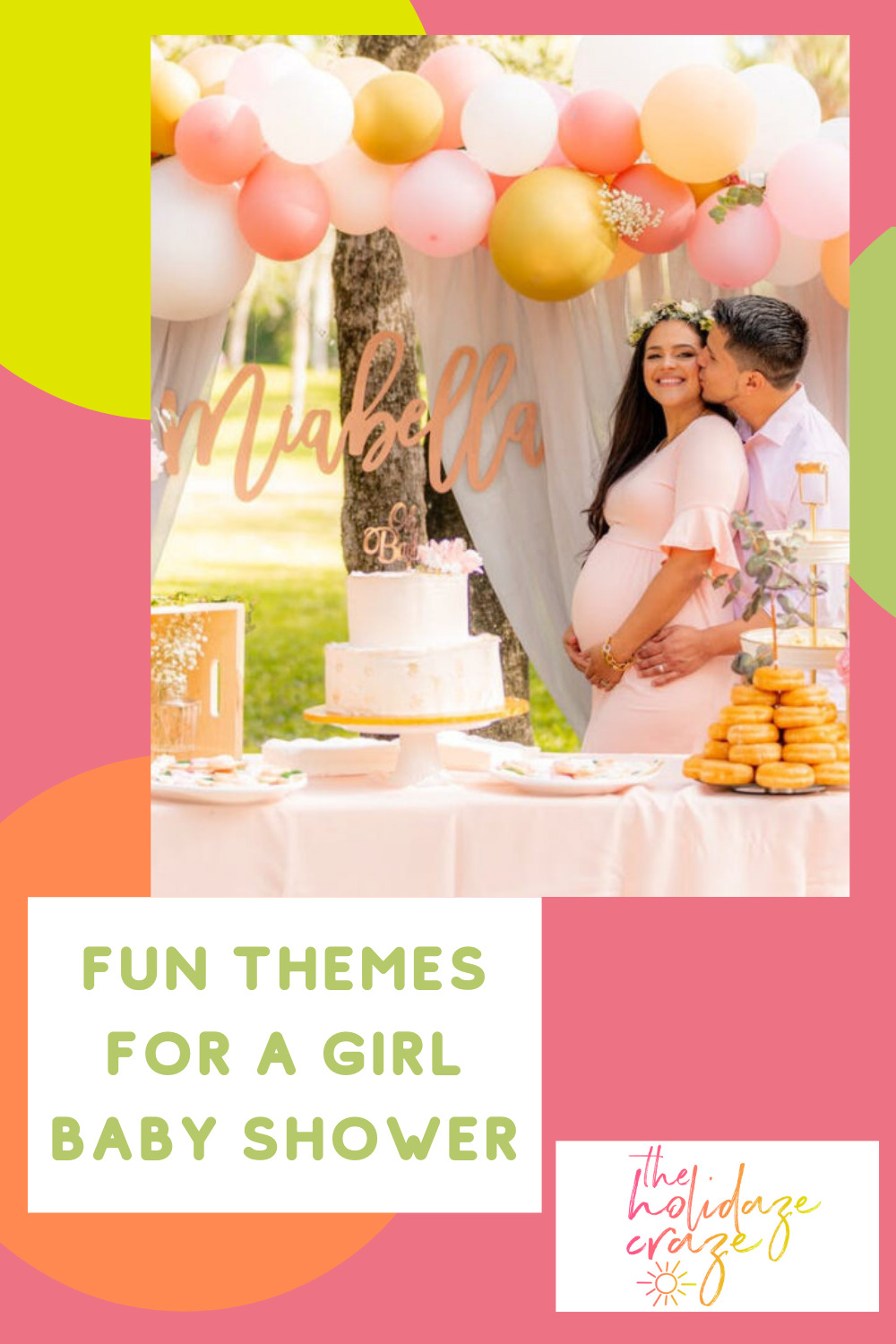 This article will provide 21 girl baby shower themes. Importantly, each has proven to be a great way to welcome your baby girl into the world. So without further ado, let's get into them.
1. Pastel Themed Baby Shower
There aren't many people who don't love pastel themes for little girls. Above all, pastel-themed baby showers are delightful and are perfect for baby showers held in the spring or summertime.
By using soft and gentle tones and lush greenery, you can create an elegant atmosphere for your baby shower. Importantly, don't forget to tell your guests to wear their prettiest pastel colors!
2. Ice-Cream Themed Baby Shower
Ice cream is always a big hit at events. Above all, an ice-cream-themed baby shower can provide the perfect fun-loving atmosphere for your baby shower. In addition, Ice-cream-themed baby showers can also double as great gender reveal events.
3. Under-the-Sea Girl Baby Shower Themes
One of the most popular baby shower themes for girls is the under-the-sea theme. Above all, this features the beautiful blues of the ocean, the pinks of seashells, and the whites of pearls. Furthermore, you can even go the extra mile and decorate the baby shower with fish, sea, and, most importantly, mermaid accessories.
4. Carousel Themed Baby Shower
This is a timeless baby shower theme for girls that you can put together with a little bit of effort. Carousel themes involve beautiful carnivalesque aesthetics with a vintage feel provided by pretty pink and pastel colors. Above all, make sure you include some carnival-themed accessories and some wooden horses to give it that truly childlike and whimsical feeling.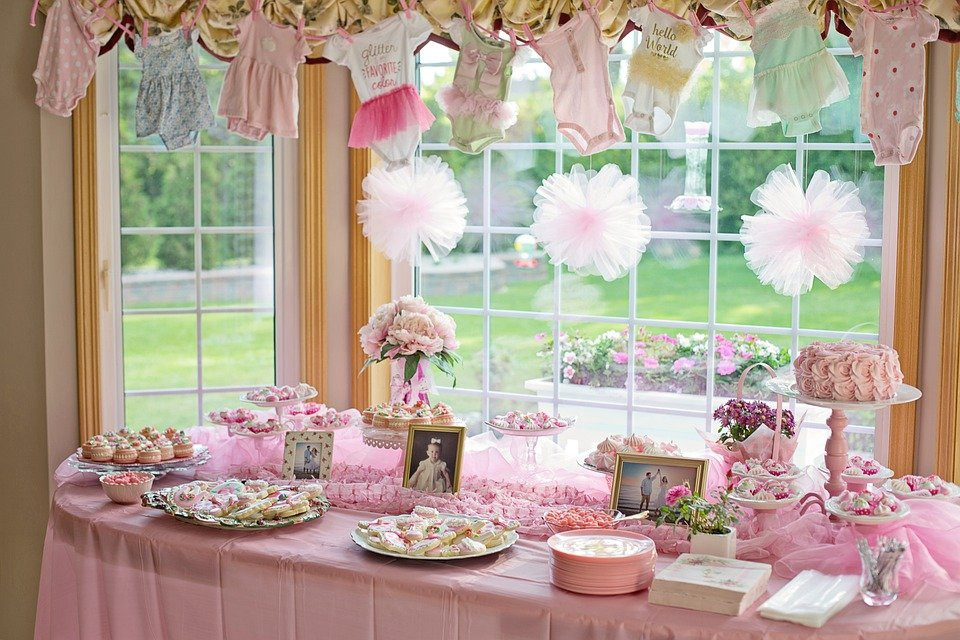 5. Peach-Themed Baby Shower
Peach themes and color palettes for a girl's baby shower have been popular choices for many years. A peach theme makes for a sweet and natural atmosphere, using bright orange, pink, and green colors. Of all the girl baby shower themes on this list, this is by far the simplest. Moreover, a peach theme will help create an intimate environment for your baby shower.
6. Picnic-Themed Baby Shower
Who doesn't love a good picnic? Sure, basking in the sun in flowy dresses and eating fruits from a basket sounds like a great way to spend a weekend away. However, it can also provide inspiration for a great baby shower theme for girls.
A picnic-themed baby shower is a great atmosphere for women to come together and celebrate their closeness during this special time. In addition, you can set up a large picnic area outdoors with fruit baskets and flower petal decorations, therefore making a very loving and relaxing baby shower.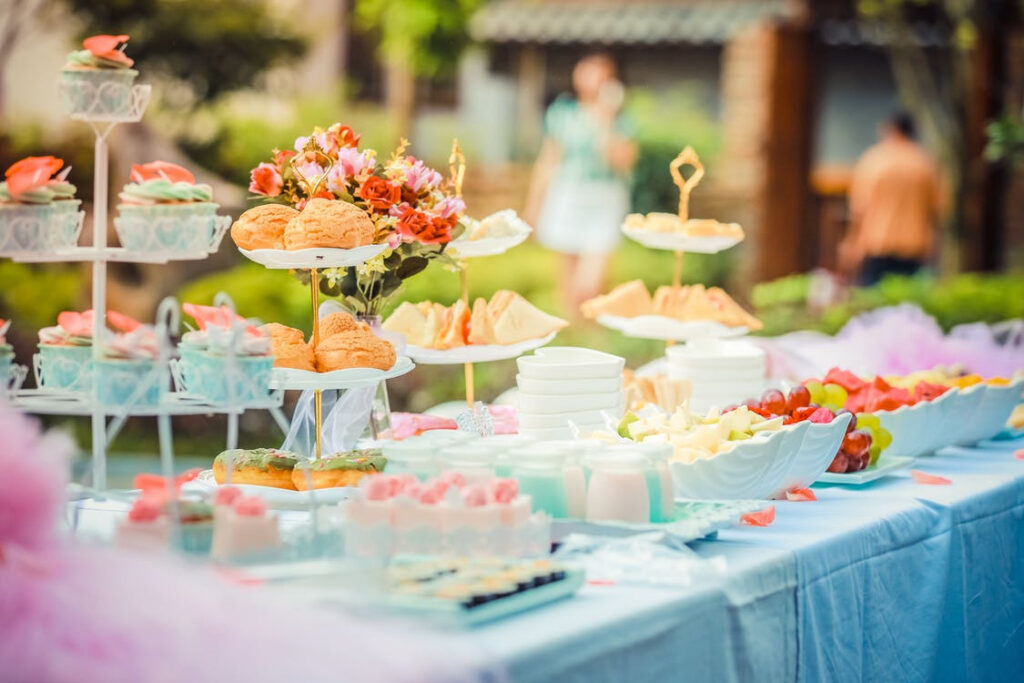 7. Princess-Themed Baby Shower
If there is one thing we know about baby girls, it is that they love to play princess. You can set the stage for your baby girl's entrance into the world with a princess-themed baby shower. Importantly, you should decorate the event with royal ornamentations and a velvety pink, purple, and gold color palette.
Make sure to tell your guests to wear their best princess dresses and crowns to make your princess-themed baby shower look and feel like a real royal gathering. Moreover, you can really create a princess-themed environment by building a makeshift throne for the mom-to-be.
On the menu, you can serve tiny sandwiches and exotic teas. Finally, a royal and fancy cake is a must, and no princess-themed baby shower could be complete without it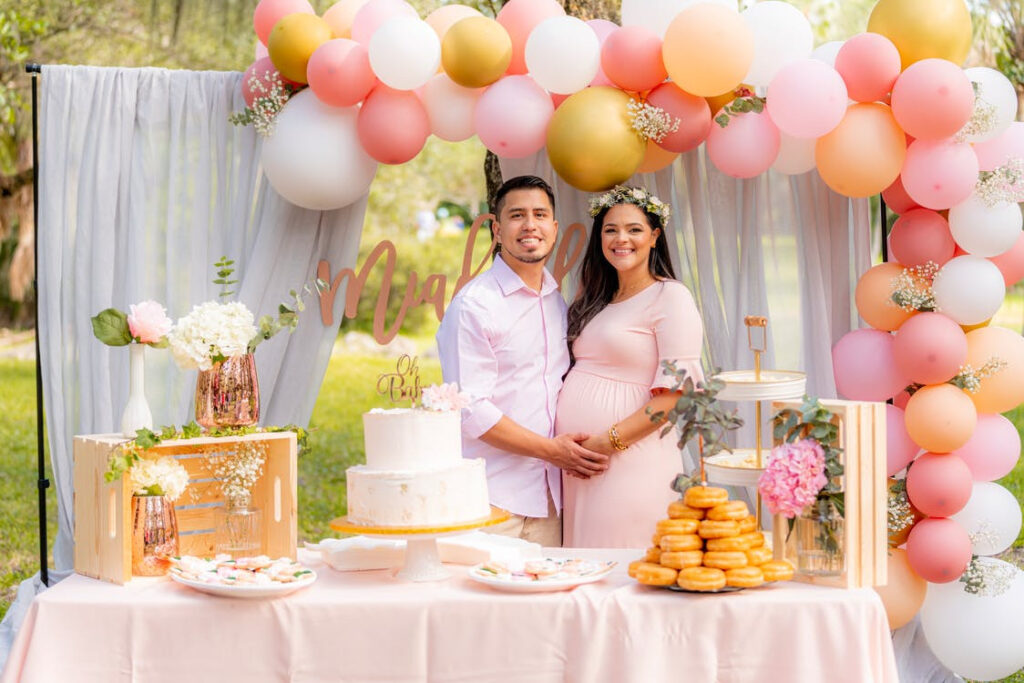 8. Vintage Tea-Party Themed Baby Shower
If you're the type of person who loves to go out for fancy tea and cakes, a vintage tea party-themed baby shower could be perfect for you. Ideally, this baby shower should be held in the afternoon. Moreover, it involves a subtle yet vintage color palette with light pinks, greens, and whites.
In addition, to really drive the theme home, use fancy china and beautiful lace table cloths. Gather all your friends and family for a vintage tea-party-themed baby shower. Here, everyone can enjoy fancy cakes and teas over light conversation and gift-giving.
9. Farm-Girl Themed Baby Shower
If you are someone who can't get enough of the outdoor life, here is a girl baby shower theme for you. A farm-girl theme entails a rustic and outdoorsy atmosphere with a natural green and pink color palette. Importantly, make sure to add some model animals to drive the theme home. Finally, ask your guests to come wearing their best farm girl outfits.
10. Tropical-Themed Baby Shower
This is another one of those very popular girl baby shower themes that you just can't go wrong with. A tropical theme entails jungle colors and hot summer day vibes. For example, you can decorate the party with large palms, coconut drinks, foliage, and flowers. Furthermore, the color palette that will really drive this theme home is deep greens and striking pinks.
Remember to ask your guests to come wearing some tropical-themed attire. Moreover, a custom-designed tropical-themed cake will be the cherry on top of your tropical-themed baby shower.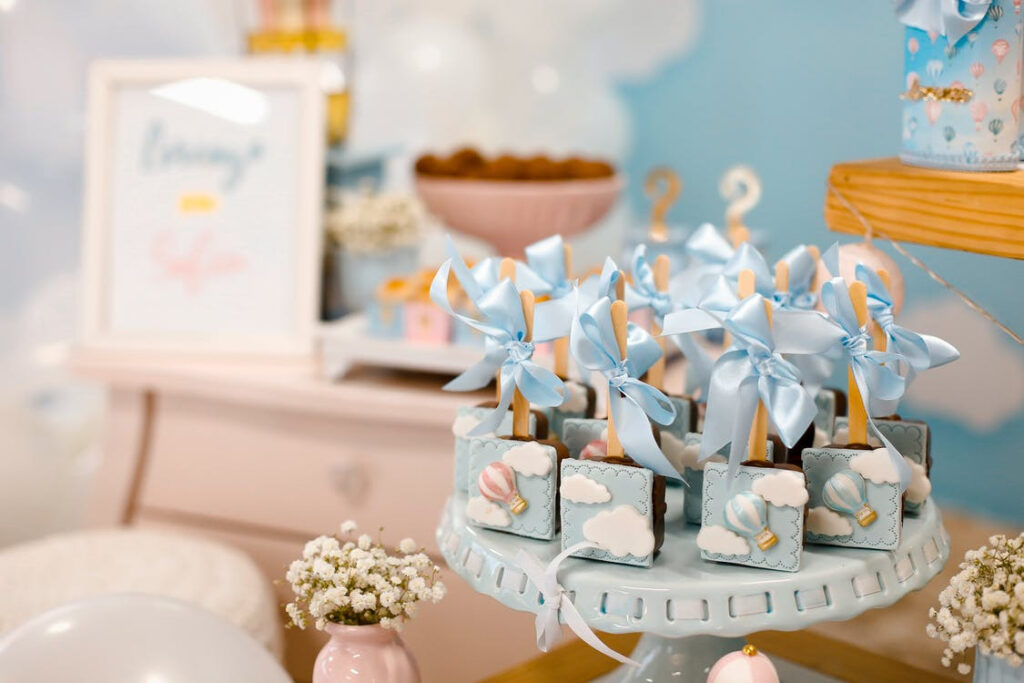 11. Little Pumpkin Girl Baby Shower Theme
This is a great girl baby shower theme that has captured the hearts and minds of many mothers-to-be. Importantly, pumpkins suggest soft, sweet, and seasonal fun and entail an orange, pink, and white color palette. Furthermore, if you have your baby shower in the fall, a pumpkin theme is a great way to welcome your Cinderella before she arrives.
The menu could include any number of pumpkin-related savory dishes and desserts. Ideally, you should ask your guests to come dressed in their prettiest orange or pink outfits.
12. Peter Rabbit Baby Shower Theme
The fantasy world of the fuzzy fictional bunny, Peter Rabbit, has provided much inspiration for baby girl baby shower themes. In addition, this baby shower theme will be sweet and fun for the young ones and nostalgic for all the adults.
The best time of year to host a Peter Rabbit-themed baby shower is in spring. Ideally, you want the sound of birds chirping and springtime vibes. Finally, accessorizing your spring baby shower with life-size cut-outs of characters from Peter Rabbit will help bring the fantasy alive.
13. Bee Themed Baby Shower
This one is for those feeling a little out-of-the-box and who want to steer away from the classic pink color palette. In addition, if you love the color yellow and are celebrating in springtime, a bee-themed baby shower might be perfect for you.
While yellow and black could be your go-to color palette, remember to soften it up with some browns and whites. This will give it a more vintage and sophisticated feeling. Remember to have plenty of bee-themed desserts. Moreover, ask your guests to come wearing their prettiest yellow outfits.
14. Hot Air Balloon Girl Baby Shower Themes
This theme is perfect for those looking to bring a little whimsical adventure to their girl baby shower. Also known as an 'Up and Away' baby shower theme, this will inspire your friends and family to dream big.
The aesthetic for a hot air balloon baby shower theme should include pretty pink, yellow, and white pastel colors. However, you can go in any number of directions with this inspiring theme. Potentially, you could make it work with any color palette of your choice.
Accessorize your party with matt balloons, lanterns, and cute little baskets to make your hot air balloon baby shower the talk of the town.
This highly affordable baby shower theme is very popular in the summer and fall seasons and can be held in the fresh air of the outdoors. Furthermore, you can even add a second subtle theme to your flower girl baby shower themes, such as pastel or picnic.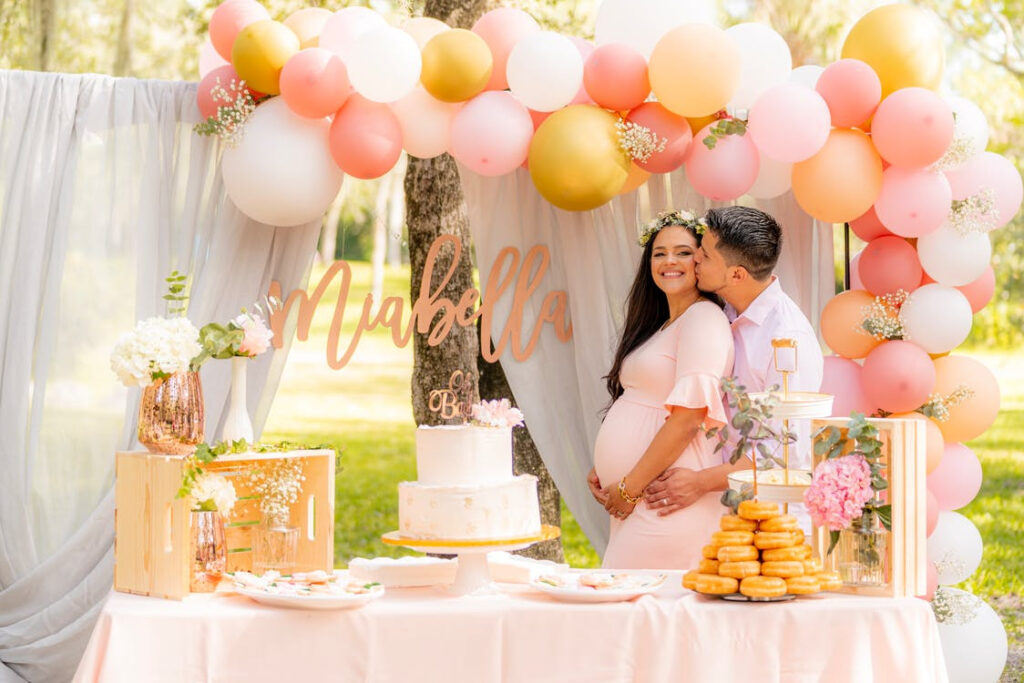 15. Flower Girl Baby Shower Themes
There is perhaps no more precious combination than little girls and flowers. Importantly, the great thing about flower-themed baby showers is that they never go out of style and can be set up in any number of ways. Moreover, any color palette can potentially work as long as you decorate with lots of fresh flowers.
16. Woodland Girl Baby Shower Themes
If you love the fantasy and thrill of the woodland, you will have a lot of fun with a woodland-girl-themed baby shower. Ideally, using a soft and feminine color palette, you can turn this popular theme into a great baby shower event for your little girl.
No woodland theme could be complete without cut-out animals scattered here and there. Moreover, you could even go one step further and accessorize your party with desserts that are shaped like woodland creatures.
Finally, the cherry on top of your woodland-girl baby shower would be a beautiful balloon arch for the entrance. Importantly, this will create a feeling that your guests are entering into a fantasy world. While a woodland-themed shower could be held during the day, you could really drive the idea home by hosting the event in the cool breeze of the early evening.
17. Flamingo Themed Baby Shower
Here is another one of the best girl baby shower themes to have been tried. Importantly, a flamingo-themed baby shower is innovative and fun and is best during the summer. Above all, by using a hot pink color palette and cut-out flamingos, you can make your girl baby shower a flamingo paradise.
The hot pinks for this theme will work very well with dark green foliage to drive the idea home. In addition, add some pink and white balloons and flamingo-related accessories, and you've got yourself a baby shower to remember.
18. Storybook Themed Baby Shower
If your family loves to read and would like to impart the same habit to your young ones, a storybook-themed shower is a great way to welcome your baby girl into the world. Interestingly, there are so many possible directions to take this baby shower theme that any color palette and décor could work.
You could either have your baby shower themed after a particular storybook or have a general storybook theme that includes all your favorite characters (or cut-outs of them). Moreover, you could decorate the shower such that it resembles the world of a particular storybook.
This is a fantastic girl baby shower theme as it is fun and engaging for the little ones and nostalgic for the adults. Above all, one of the best things about this baby shower theme is that you can ask your guests to give books as gifts. This way, you can have a collection of storybooks for your baby girl before she is even born.
19. Aloha Themed Baby Shower
Nothing says "welcome to the world" like a big heartfelt "Aloha!" For example, during the summertime, it is hard to go wrong with an Aloha-themed baby shower for your girl. Importantly, you can accessorize this party with seaside décor, pineapples, palm trees, and flower crowns for all your guests. Finally, make sure you have a Hawaiian music playlist at the ready and tropical island-themed snacks to munch on.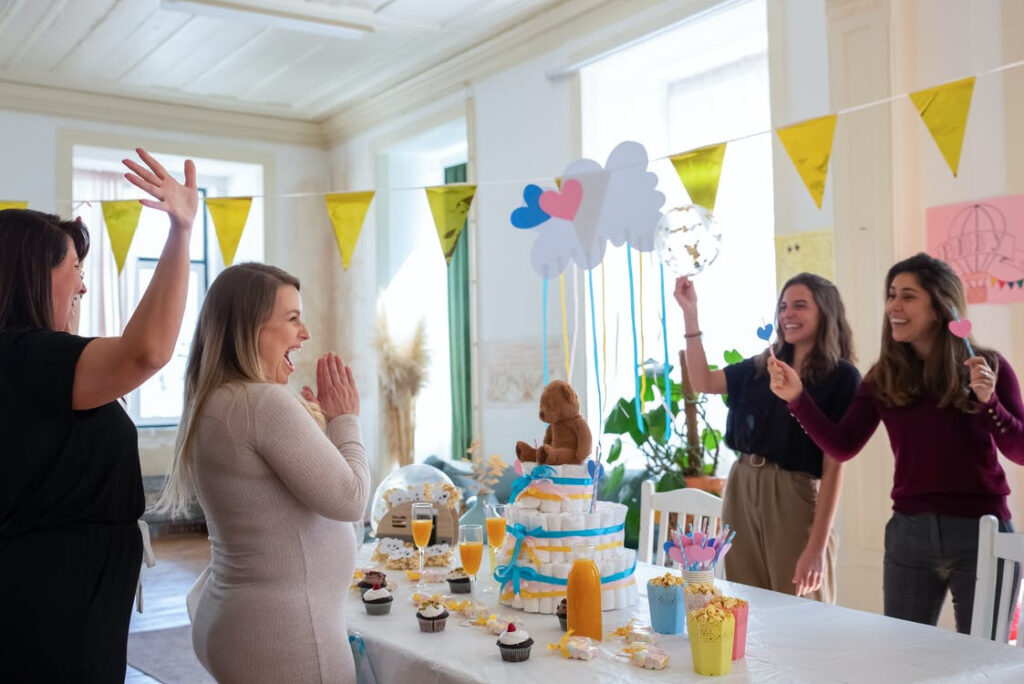 20. Twinkle Little Star Baby Shower Theme
This is a very popular baby shower theme for girls that can make for a very memorable celebration. The color palette and aesthetic for a twinkle little star shower involves pink and purple pastels with some metallic shimmer added to the mix.
Moreover, a large display of fairy lights can truly drive the idea home. This baby shower theme is best held during the evening or even at nighttime. Importantly, this will add a peaceful and almost mystical feeling to your event that will make for a beautiful and highly intimate baby shower.
21. Boho Girl Baby Shower Themes
The word 'boho' comes from the word bohemian and refers to anything that is unconventional in society. Having said that, a boho-themed baby shower can be taken in a variety of different directions. Usually, however, such baby showers include a laid-back atmosphere in an outdoor environment, with picnic accessories and long flowy dresses.
Drive the idea of a boho baby shower home by setting up a beautiful grazing platter for your guests too much on. Finally, if the weather is unkind, you can also go boho indoors by setting up a laid-back picnic environment.
Wrapping Up
Baby showers provide a day of intimate gathering and fun relaxation with your loved ones to celebrate the coming of your new baby. Above all, the girl baby shower themes listed in this article are some of the most popular, and it is hard to go wrong with any one of them.
By choosing one of these 21 girl baby shower themes, we are certain that you will be able to make your baby shower an event to remember.