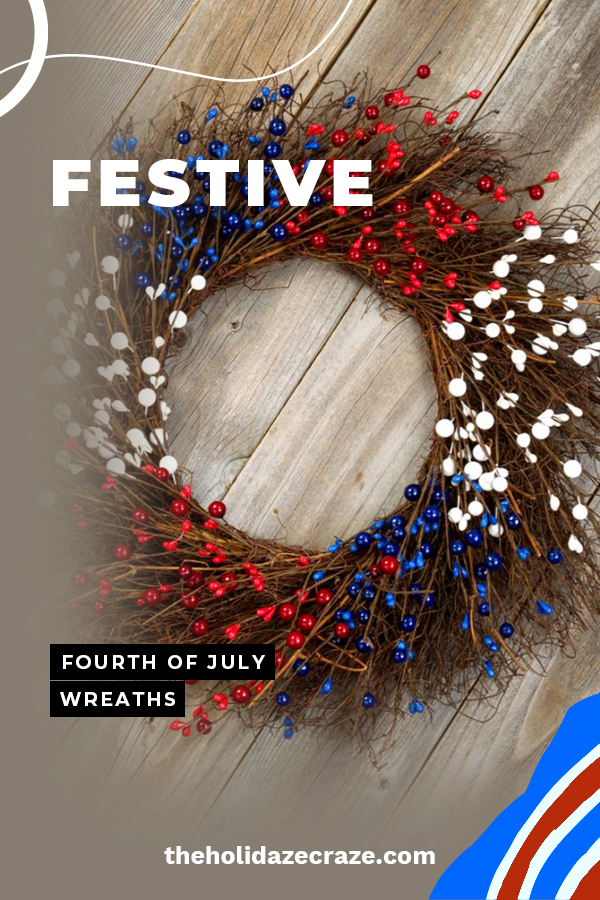 One of my favorite things to craft at home is wreaths for my front door! They are typically easy to put together, versatile, and fun. So, if you're looking for something new to make for your front door, then look no further!
If you're in the mood to make some 4th of July crafts, then keep on reading. Most wreaths are fairly simple to put together, all they require are a base and some elements to bring in the theme. Grapevine wreaths are some of my favorite to use because they are so versatile and you can find them in a variety of sizes. I'd also suggest having a good glue gun at your disposal to adhere your elements to your base.
Festive Fourth Of July Wreaths
Idea 01: Red, White, and Blue Spangles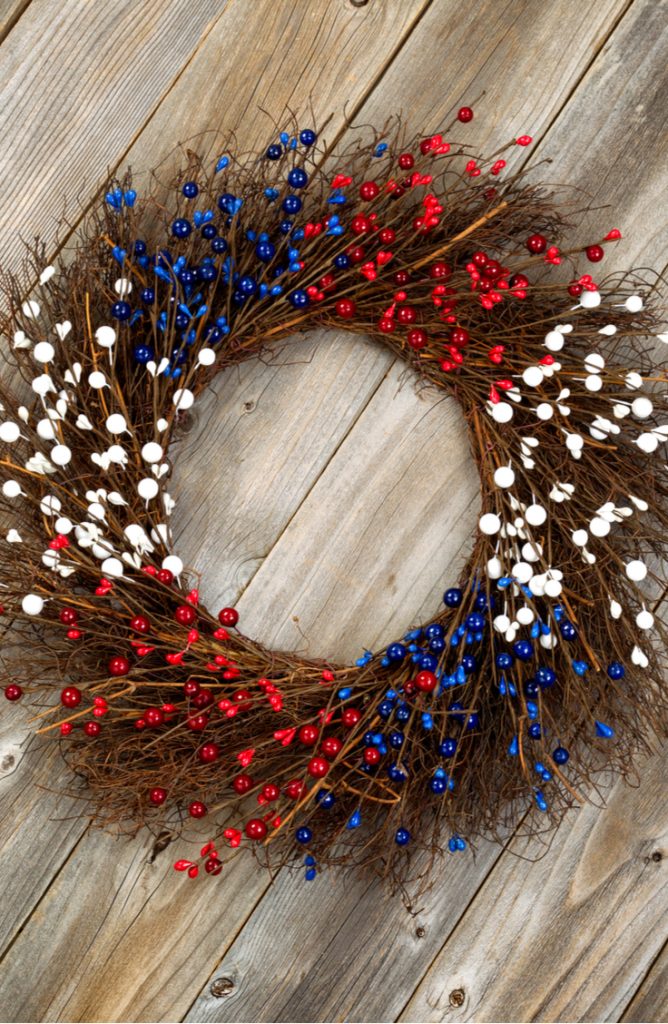 This wreath is a cinch to put together and while it's simple, it's effective in its design. Start with this starburst twig wreath and use a hot glue gun to glue some patriotic sprays on to the front. You can vary the colors or do them in blocks.
Idea 02: Flag Wreath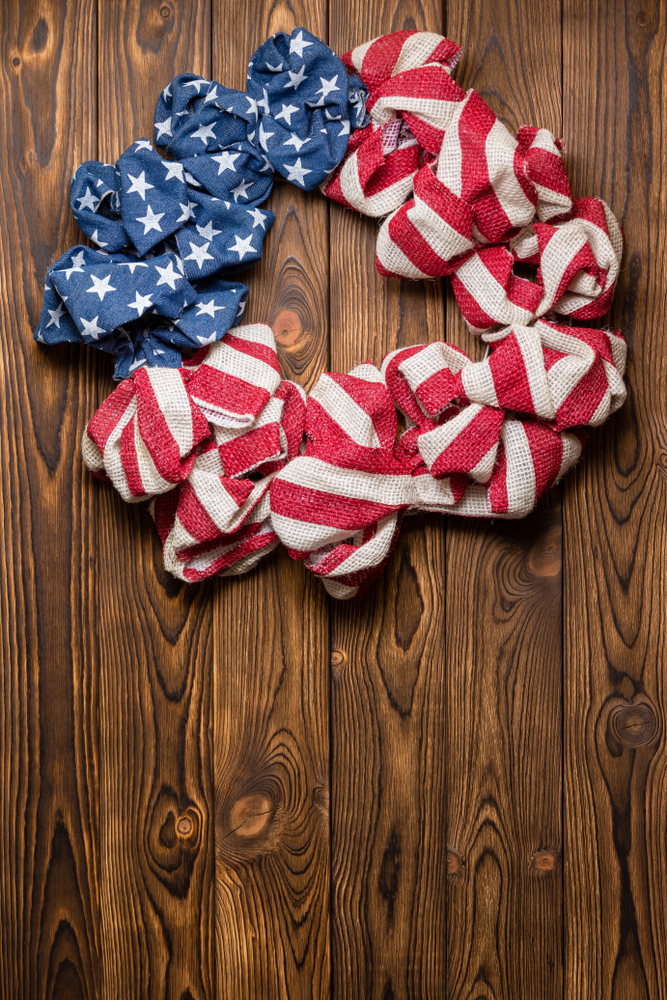 This wreath starts with a wire base like this. Then you're going to wrap this blue star burlap into 1/4 of the wreath. If you can find red and white striped burlap for the remaining 3/4, go for it! If you can't find the striped burlap, use this red burlap and this white burlap instead.
Idea 03: Floral Patriotism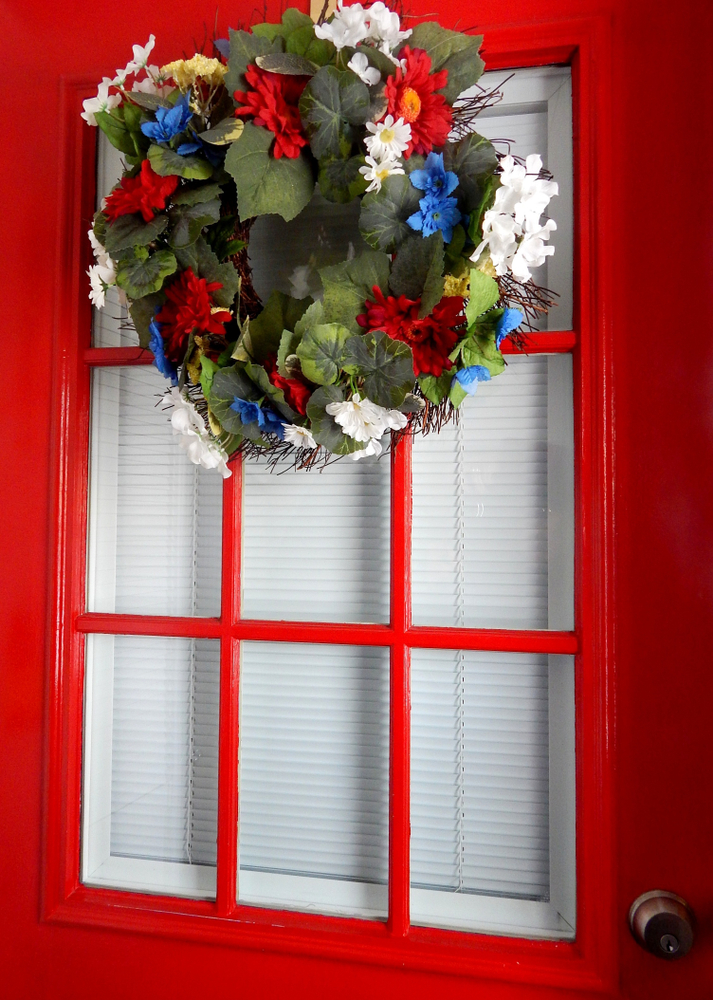 This wreath is a little more subtle in it's nod to our country's independence. The great part about this wreath is that it will seamlessly transition to fall if you want. Start by getting a grapevine wreath like this one. Then, using your hot glue gun, glue sprigs of red, white, and blue flowers (daisies preferably) and greenery to your taste. Tada!
Idea 04: An Ode to the American Flag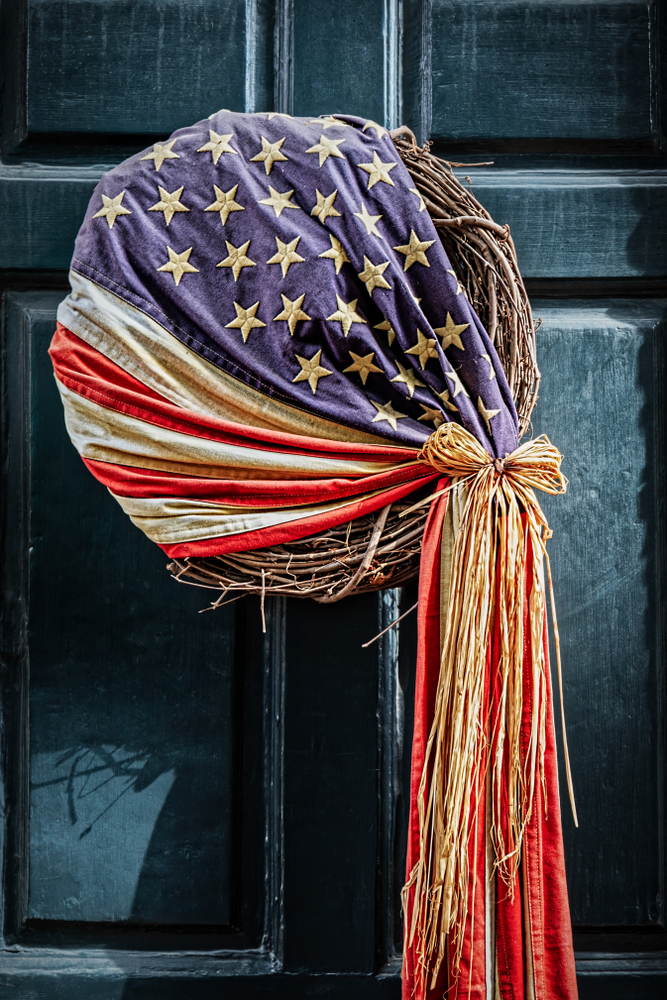 This wreath is also ridiculously easy to put together. Begin with a grapevine wreath like this one. Then take a flag (you can repurpose an old one or purchase a vintage one here) and drape it across the wreath, securing with a length of raffia (like this.)
Happy wreath-making!