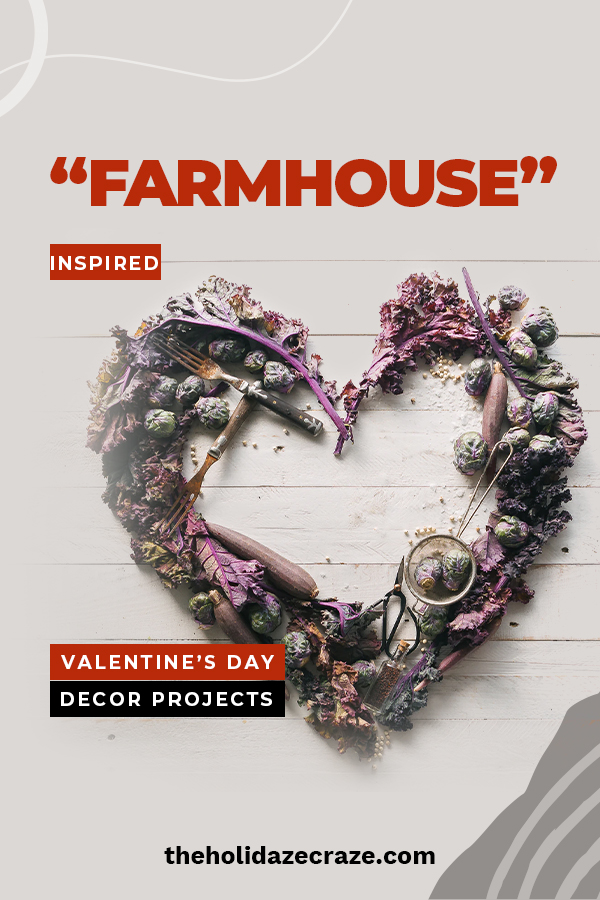 Valentine's Day is all about hearts, hearts, and hearts. Those hearts had better be pink and red, too.
As fun as those traditional shapes and bright colors may be, I'm stepping up to give you all permission to break out a bit. You can say "love" and "Happy Valentine's Day" without sticking to a strictly pink scheme.
In fact, you can decorate for holidays using any theme.
Let's take one of my favorites today, which is Farmhouse Style. Specifically, I've noticed, I'm a traditional, rustic sort of Farmhouse gal.
I was tickled pink -er, maybe burlap and white- to find a ton of ideas that fit this style and a certain celebration of love.
Look at this setup from Hometalk. You'll need those old shutters and vintage kitchen scale you have lying around to recreate it.
After that, print or paint L-O-V-E on a chipboard banner from Michael's.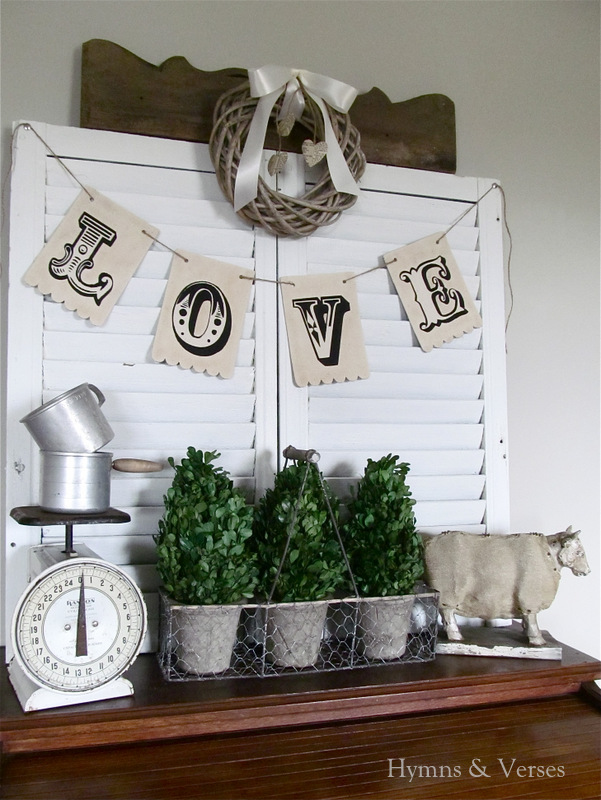 If you're stumped for ideas and looking at simple, have I got a good centerpiece for you!
Look around for an antique kitchen pitcher or milk jug. You'll want metals or whites.
Next, stuff some whippy, bug-free sticks from the yard (or craft store) into its mouth.
The final touch is hanging or gluing myriad paper hearts to the branches.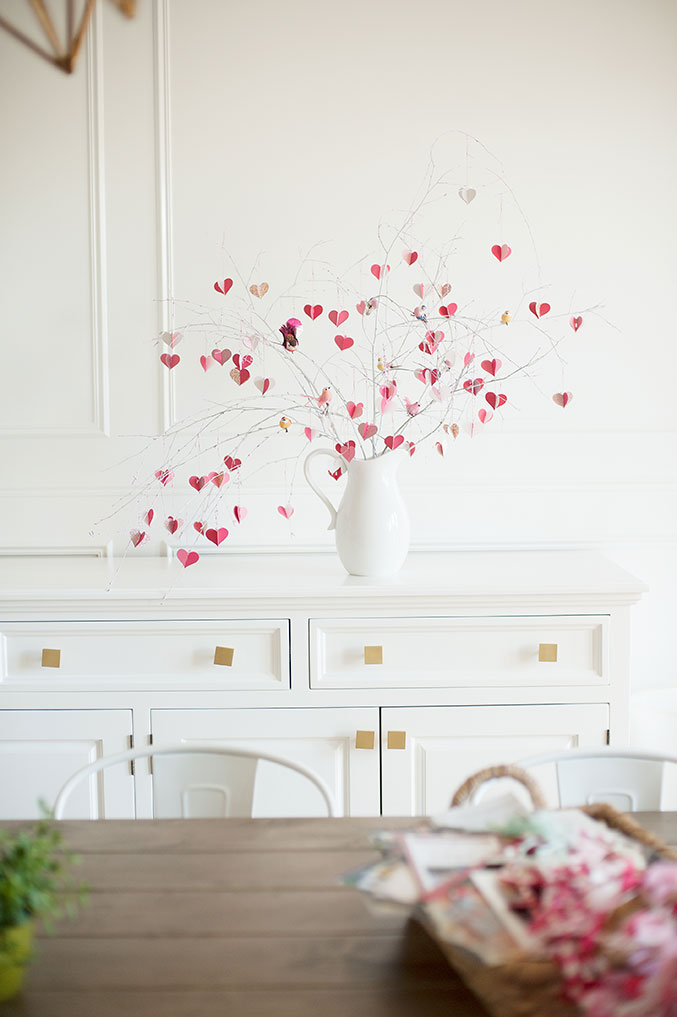 I could not pass up these terra cotta plates. So perfect!
Hit up your Goodwill, antique store, or favorite vintage sales for a few antiqued plates, then paint a heart in the center.
They're for display only, but you're not going to want people getting food on your perfect plates anyway.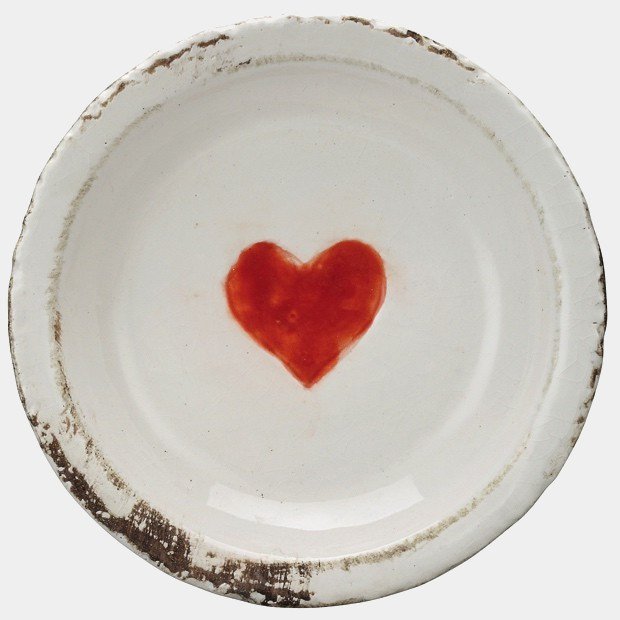 While you're getting those old shutters out, grab your chippy window.
Don't have one? Do you have any old houses in your neighborhood? Anyone giving one away online?
Set it up, hang some lights, and craft up a burlap L-O-V-E banner.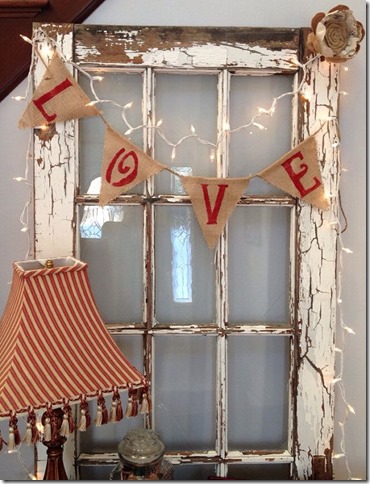 One of the best things about Farmhouse Style is that it's so easy to pull off.
Take this idea from Meadowview Farm, for example. You need only pick up a bunch of old metal kitchen supplies.
They've gone with a heart muffin pan and a few metal containers.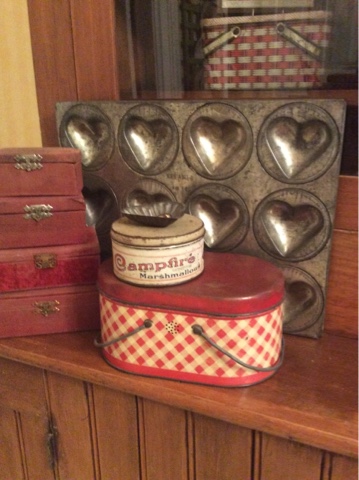 On that note, a giant heart-shaped cake pan can work as a hanging decoration.
The Hershey's kisses paper strip curling from the top adds to the Valentine's feel, and the evergreen branch makes it feel more wreath-like.
I think I need to raid the metal pans bin at my local thrift store.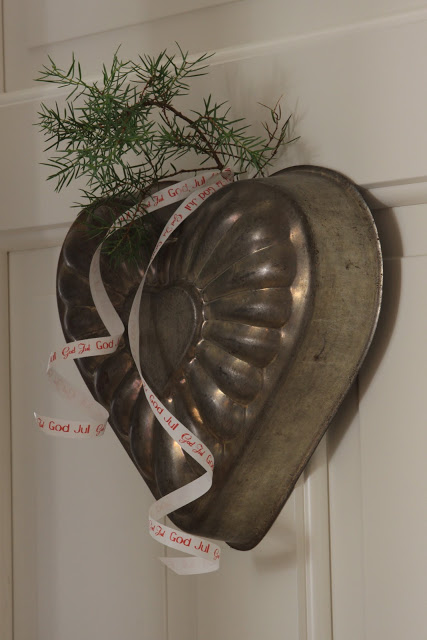 Kissing Booth? Pucker up, buttercup!
Let's not forget the simplicity of a well-printed sign.
Stencil, stamp, or print (like this one) whatever V-Day sign you want. Consider going with a faded ink for authenticity.
Rustic it up with an aged wood frame.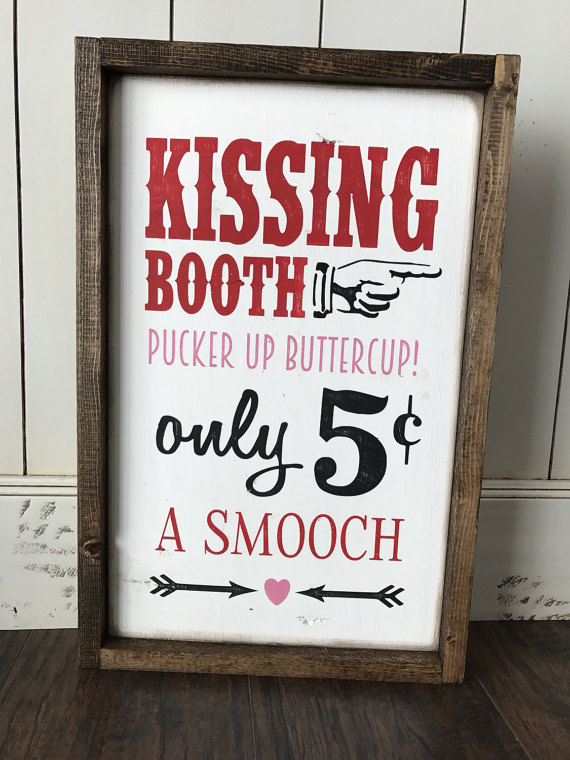 Another great go-to decorating item is an old vase. For Farmhouse-y ones, go for aged glass, metals, or whites.
I love Ella Claire's romantic splash of flowers, combining the rustic with approaching spring.
Valentine it more with a few traditional roses or carnations.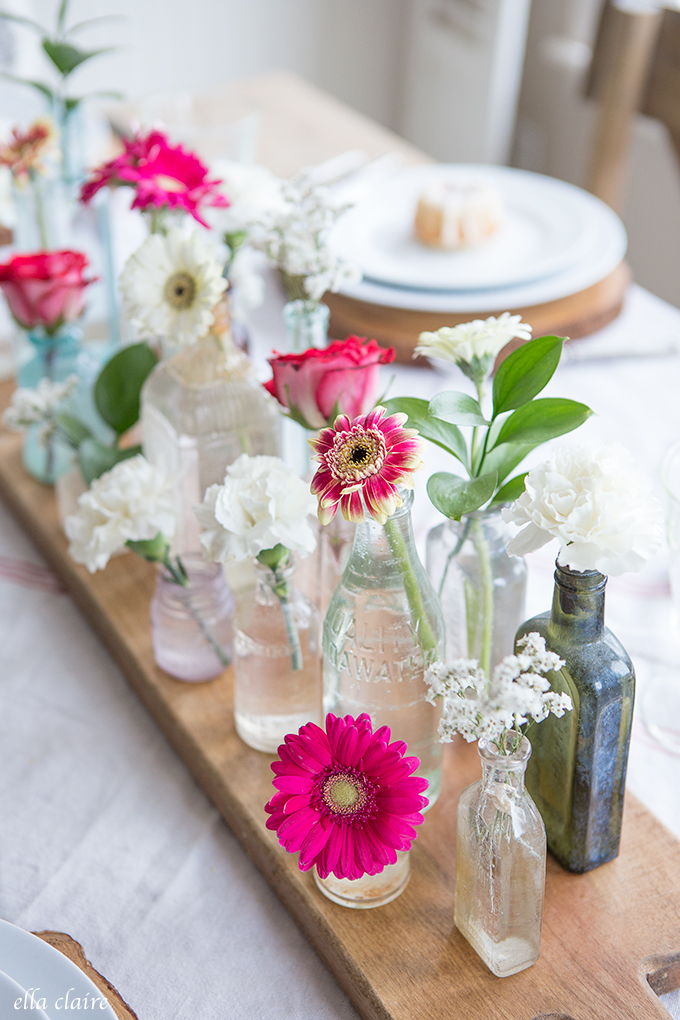 Looking for more framed ideas?
Take a tip from Start @ Home, and fancy-frame some aged, painted wood slats.
Make a heart, a loving message, or a cupid silhouette the center of attention.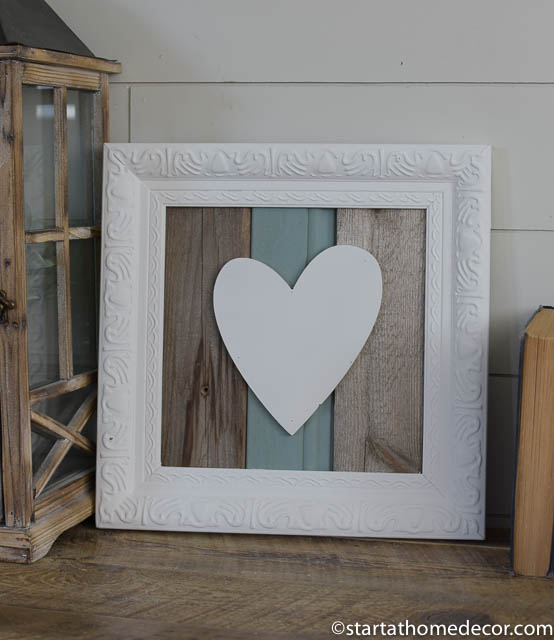 I probably want the super cute yellow chair, and the brick wall as well -but this décor idea is really just that sweater heart pillow.
We'll work on getting the background items, too. In the meantime, follow Eighteen 25's easy instructions for whipping up your own.
You'll need a sweater and scissors, then sewing and stuffing supplies.