It's official: Summer is ending. How do I know? My local Walmart is filled to the brim with school supplies. It makes me simultaneously giddy and depressed. On the one hand, I love summer! Spending time with my kids, enjoying the sunshine, relaxed schedules, lazy summer evenings, it's all perfect in my book. On the other hand, however, I am ashamed to say that I'm ready for schedules, cool weather, crisp leaves, and learning. What better way to send off Summer and welcome in Fall than to host a party?! Whether you choose to theme it End of Summer or Back to School, it's a great time to reflect on all the fun, have a little more, and pumped about heading back to school. So, here are some ideas to help you get started: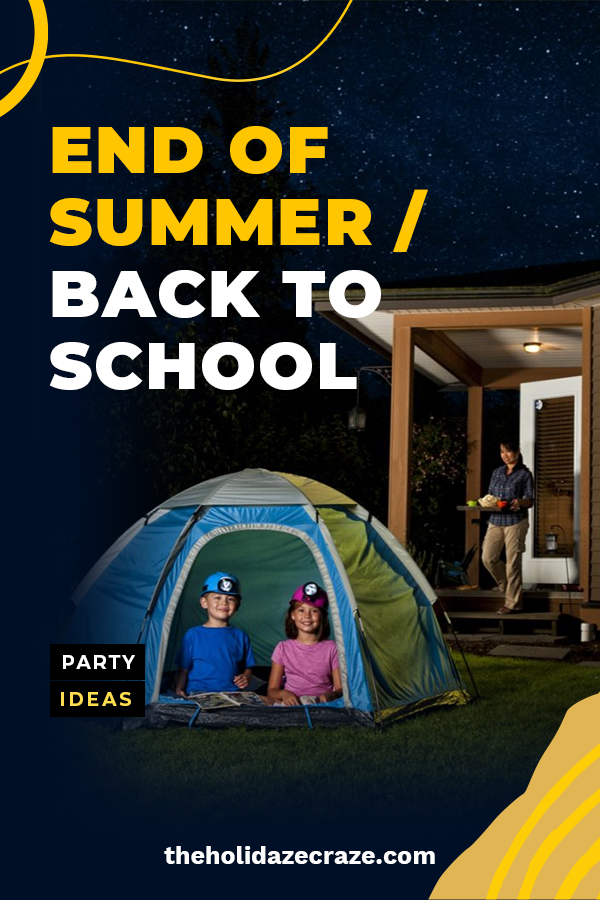 End Of Summer/Back To School Party Ideas
Idea 01: Ode To Summer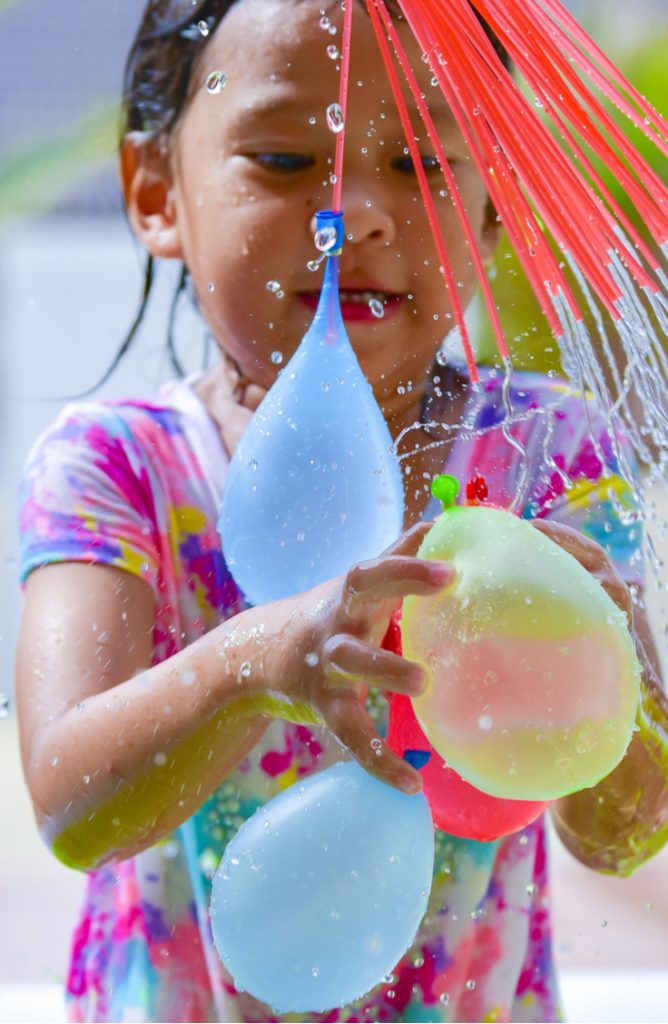 What better way to say goodbye to Summer than to cram all your favorite things into a party? This is a great time to cut up some watermelon, have a water balloon fight, and head down the slip and slide.
Give your guests popsicles or root beer floats to help keep them cool. Serve them poolside with some chilled watermelon slices, fruit kabobs, and ice water.
Next, grab an epic slip and slide here or spring for this amazing inflatable slide bouncer that features two slides, lots of water, and a climbing wall. Add in some easy-fill water balloons, and you've got yourself a true party on your hands!
Idea 02: School Service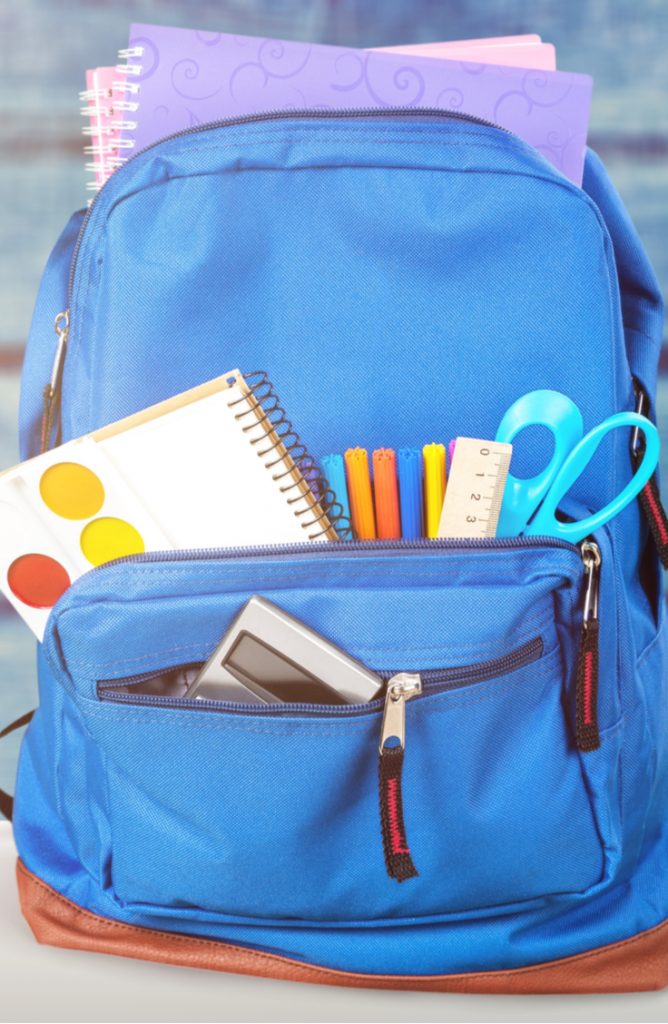 There's another way to say "thank you" to your summer and get excited about fall: do a service project. This is a great time to think about those kids who might be dreading going back to school because they lack the basic supplies to bring.
This is easy to organize. Begin by calling your local shelter or school and asking what supplies they request from students, and if there is a need for donations. Once you've got your list, begin by asking each attendee to bring a set of school supplies (6-8 depending on how many backpacks you're putting together). Assign materials like glue sticks, crayons, pencils, paper, folders, etc. (whatever the agency asks for) and then get new or gently used backpacks to put the materials in. Have the kids line up and help assemble the backpacks so that each one has the necessary materials.
If you can, take the kids with you to deliver them to your local school or shelter. Then it's time to play some games, have some treats, and steal a little more sunshine! Bring out the water games or play some great yard games like Yardzee, Giant Jenga, or Lawn Dominoes and serve up some hot dogs with jello and fruit punch.
Idea 03: Back To School Bonanza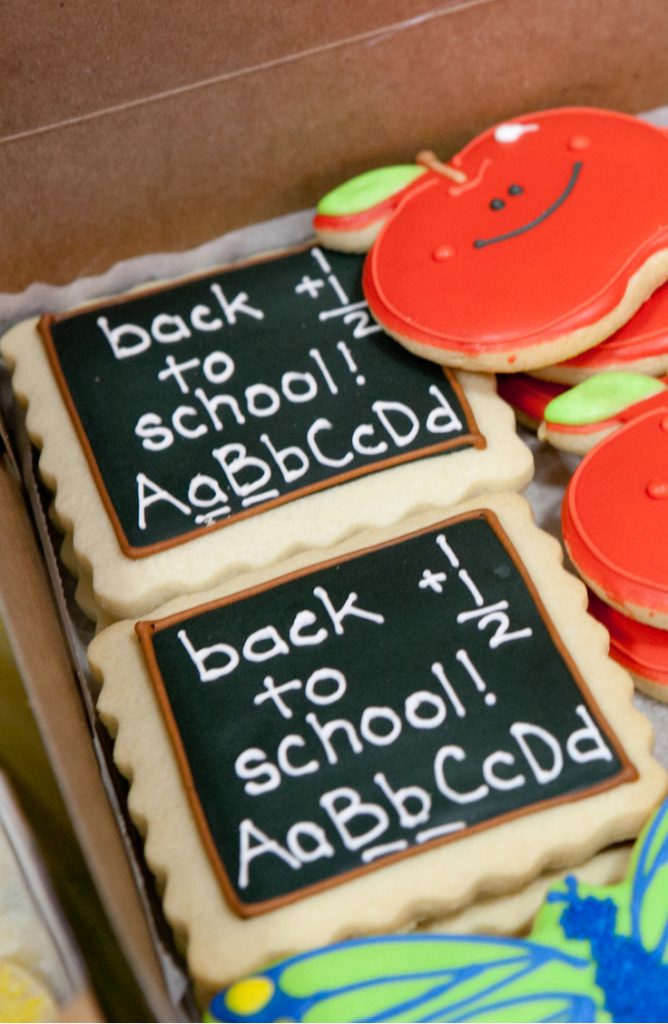 The idea here is to theme your party with school-themed things. Serve peanut butter and jelly sandwiches in brown paper bags with juice boxes, sliced fruit, and veggies. Then play games like "Mother May I", "Red Rover", foursquare, and dodge ball. Finish with lunch-lady brownies or apple-shaped sugar cookies.
Idea 04: Backyard Camp-Out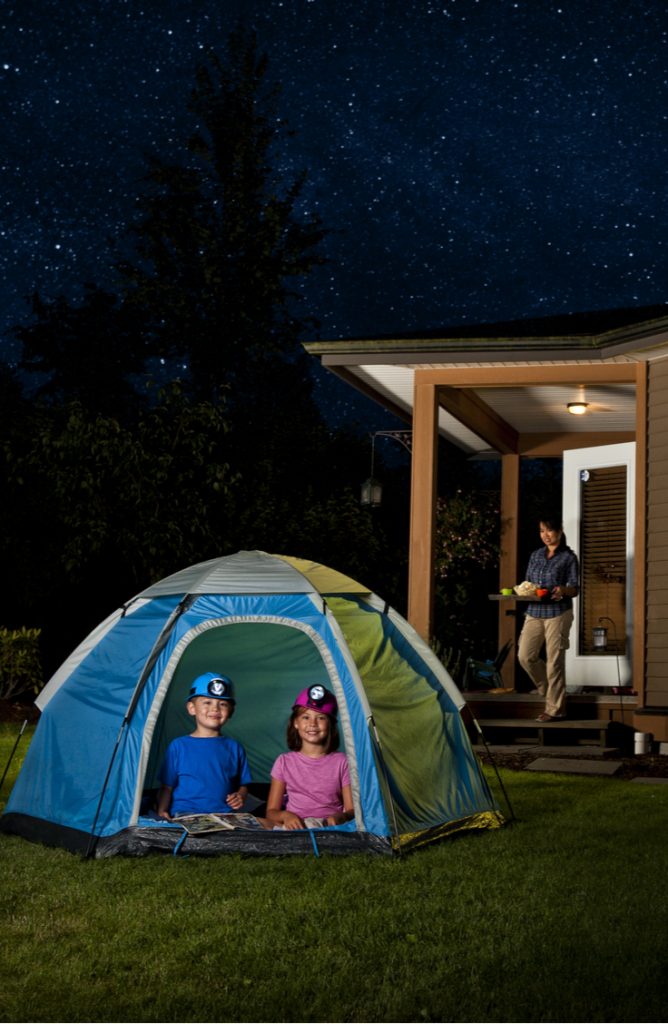 Keep those lazy summer evenings coming with this Backyard Camp-Out party! Set up a movie outdoors with some pop-up tents to lounge in while they watch a classic school movie like School of Rock, Ferris Bueller's Day Off, or High School Musical. Have popcorn on hand and some fizzy drinks to quench their thirst. End the night by roasting some marshmallows over a campfire or using this great indoor s'more maker.
Idea 05: Back To School Fashion Show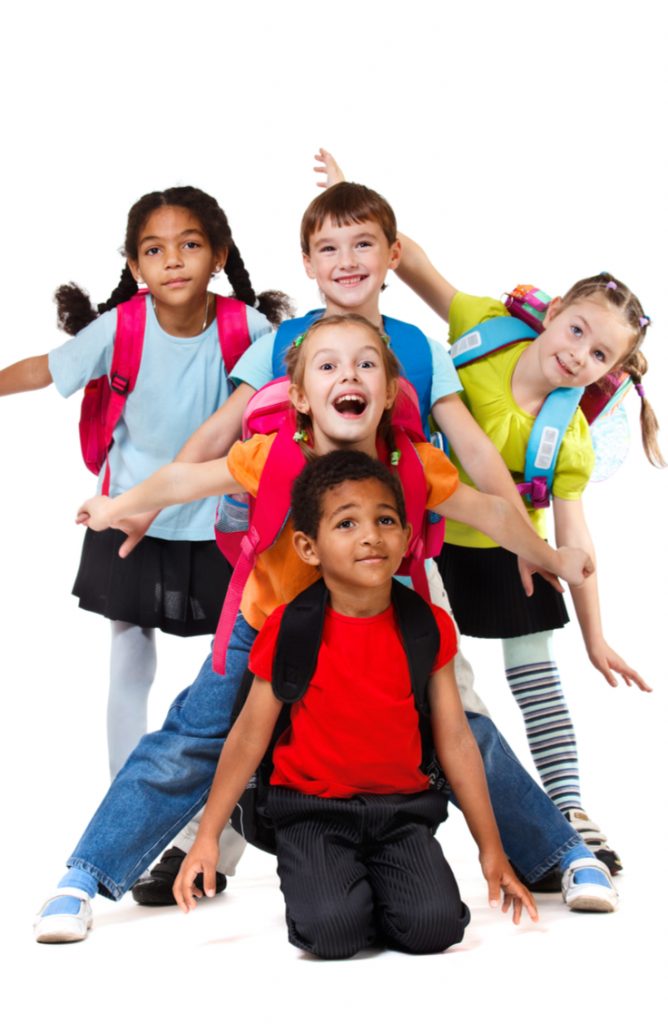 To help your kids get excited about school, try hosting a Fashion Show party! Ask the attendees to come dressed in their First Day outfits or their favorite new outfit for school. Have a catwalk prepared for them to strut their stuff. I'd suggest having kids bring a second outfit to change into so that they don't dirty their First Day outfit when you get to the food portion of the party.
Give each kid a spotlight or flashlight to shine on the "model" coming down the catwalk and play some upbeat techno music. Then have an "after-party" where you serve finger foods like cut veggies, fruit kabobs, and sliders. Make sure to have a polaroid on hand to take photos of the models and even a photo booth where they can show off their best selves.
Now get your party on and celebrate these last days of freedom! I hope you love these end of summer and back to school party ideas! Happy Planning!