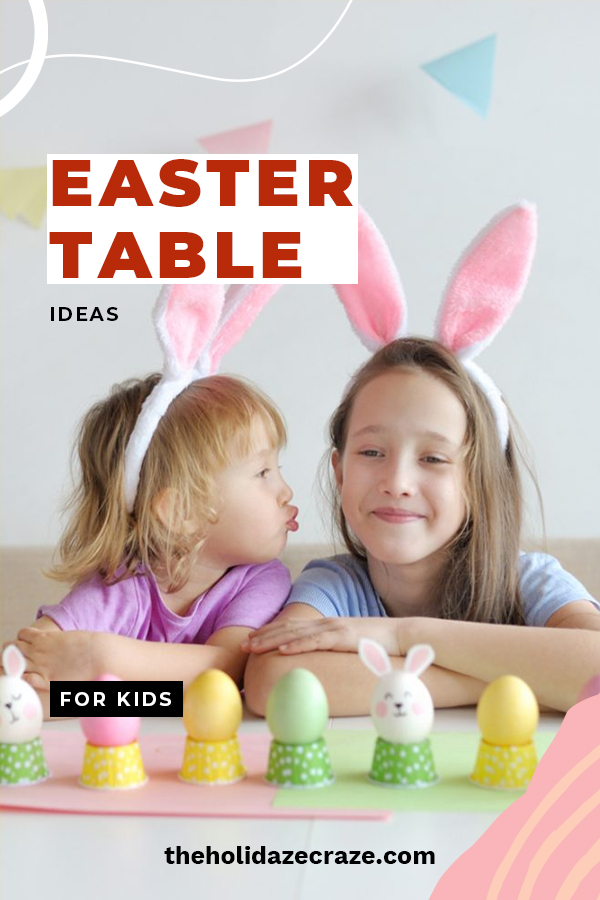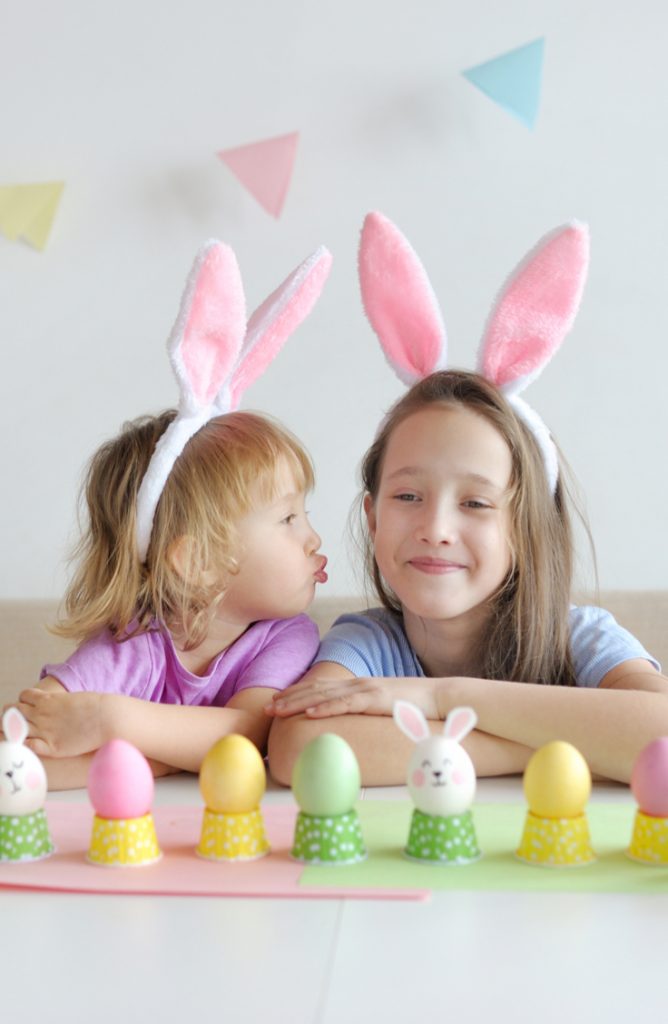 One of my favorite things as a kid was getting to sit at the kids table when my family got together. No pesky grown ups telling me to eat my veggies, and all the crazy laughter of my cousins. It was definitely a win in my book. My brother, however, did not enjoy getting stuck at the kids table. It could be because he was five years older than the rest of us and found our juvenile jokes beneath his more elegant tastes. Whatever. 🙂 When you're looking to spruce up your kids table for Easter, I'd suggest making it "kid friendly" and involving the kids in the creation of the decorations. Not only does it make it less traumatic when something inevitably breaks, but it also helps them feel a little more involved and take a little more ownership of the holiday. So, with that in mind, here are some fabulous kid's Easter table ideas!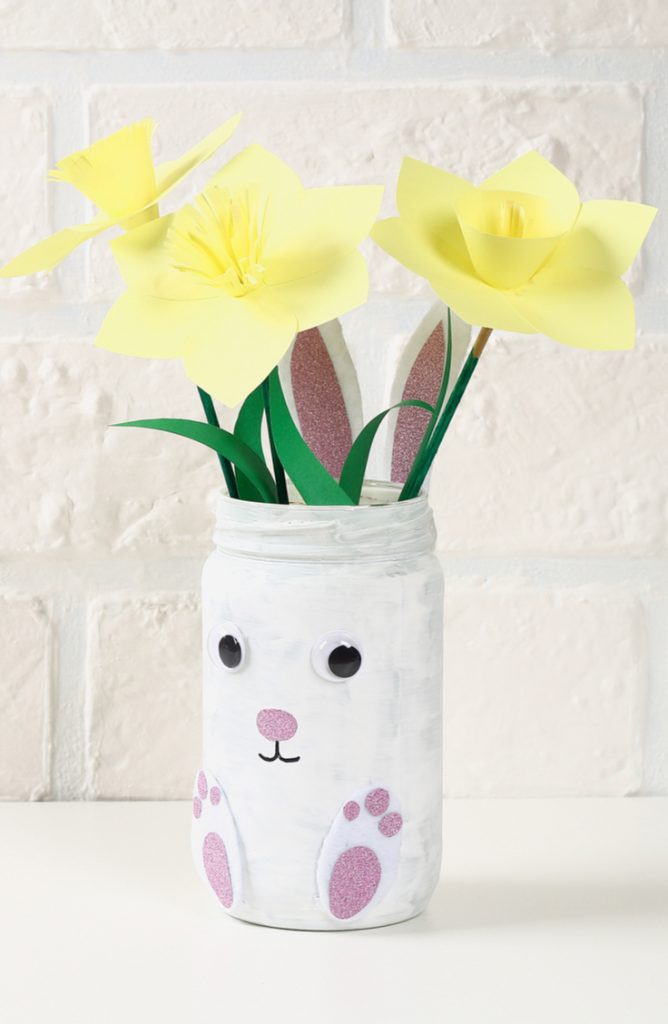 Idea 01: Bunny Vase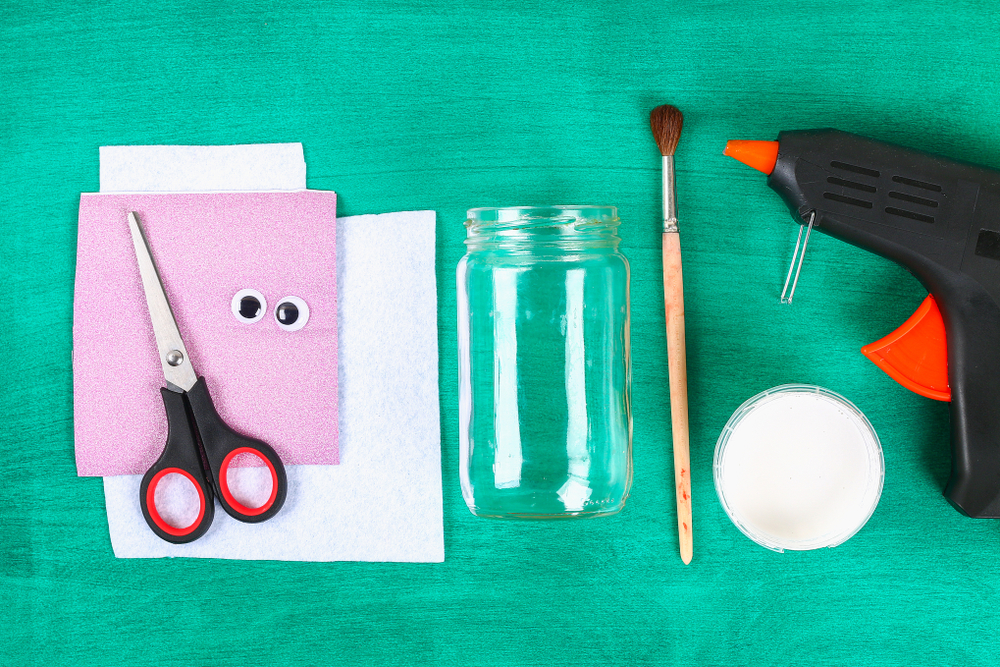 Materials:
Start by painting your Mason jar completely white. This might take a two coats to achieve your desired opacity. While the jar is drying, it's time to cut out your ears and feet. For the ears, you're going to cut out two different sizes of the same shape: a rounded "v". For the bunny's feet, start by making an oval from the white cardstock. Then you're going to cut out three small circles, one slightly larger circle, and one rounded triangle out of the pink cardstock. When everything is cut, go ahead and glue it all together!
Start by placing your ears on the back of the mason jar, then on the front glue the eyes, nose, and feet. Very last, using your sharpie, draw in a mouth. You can definitely add in some whiskers if you'd like, but I find that sometimes that makes the bunny look a little more like a cat.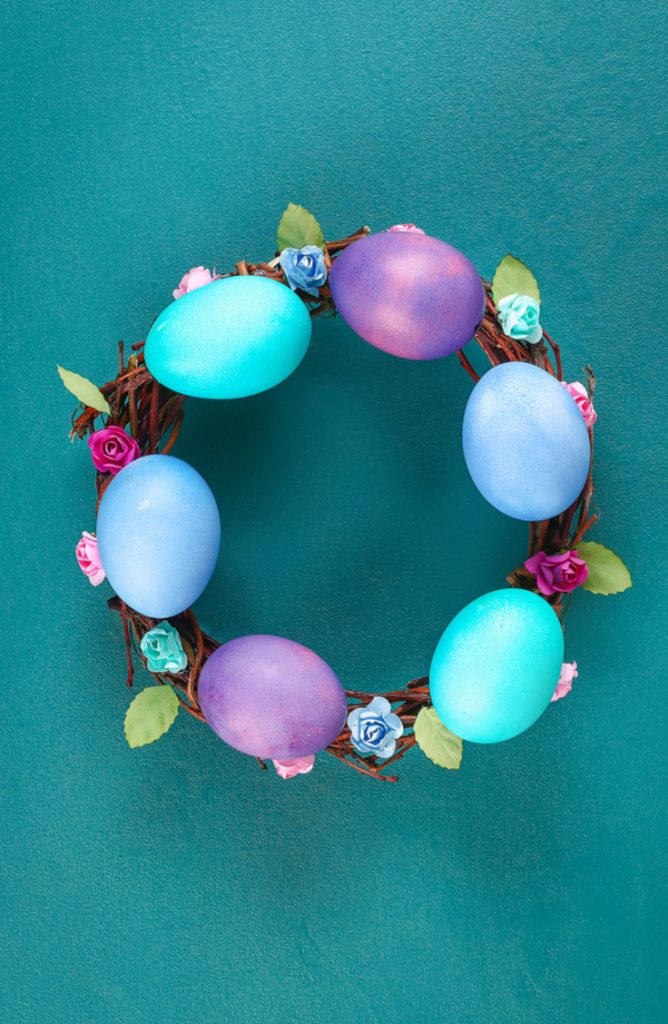 Idea 02: Easter Wreath
Wreaths aren't just for doors! They make a great table decoration, especially if they are paired with a vase of flowers or a candle or two.
Materials:
Start by arranging your rosettes and eggs in your preferred colors and order. It's a good idea to alternate your egg and rosette colors. Then all you have to do is glue them down and ta-da! You're done.
Idea 03: Painted Terracotta Pots
Materials:
If you purchase the terracotta pots from the link above, then they come with everything you need to paint! Simply let your littles paint away until they are done creating their masterpieces. While the pots are drying, you can assemble your pots by putting your moss in the middle then arranging the Easter chicks and bunnies on the moss.
Idea 04: Foam Flowers
Materials:
If you're in a hurry, or you're not super crafty, then this is right up your alley! All you need is included in the kit, and as a bonus you will have some lovely Easter centerpieces for your kid's table.
I hope these ideas help spark something fun at your Easter table!