I can't believe I haven't heard of a donut party before! I've missed so many parties that could have been tastier. Donut parties work for girls, boys, showers, weddings, you name it! Donut parties really are a sweet theme to plan with. Check out these donut birthday party ideas!
Donut Birthday Party Ideas
Donut Party: Decorations
First, pick up a lighted sign. They sell some on Amazon (of course). Next, arrange the letters to spell a punny phrase like "Eat more hole foods" or "Donut be shy and help yourself!"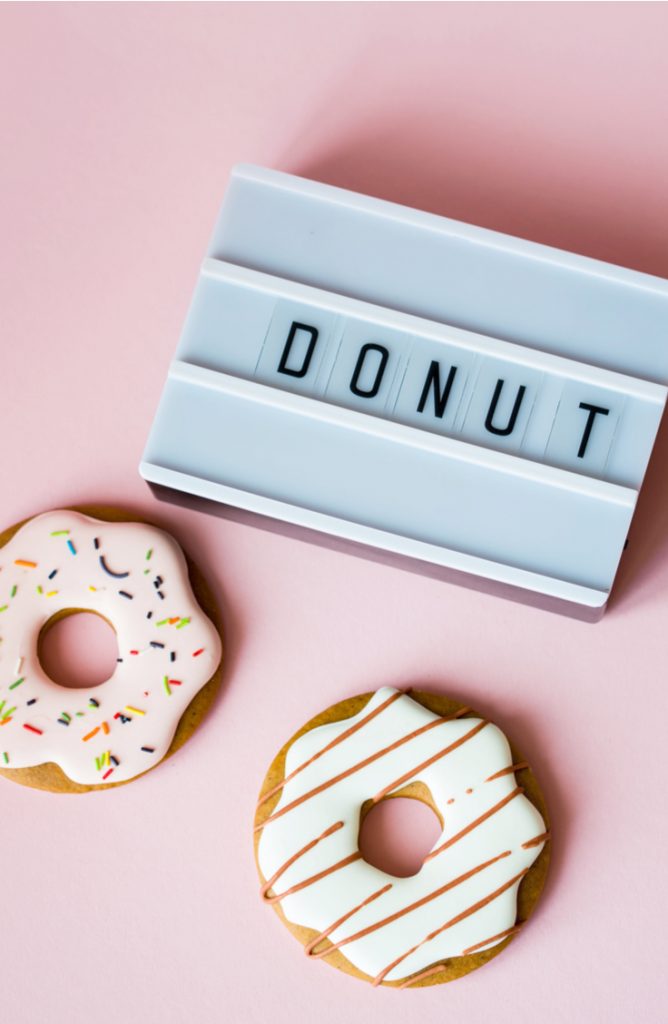 Next, we'll need some fun decorations. I really like the color scheme of pinks, blues, yellows, and chocolate. Whatever your color palette, keep it light and fun. Big Dot of Happiness has an entire collection centered around donuts. Grab everything from cake toppers to invites here.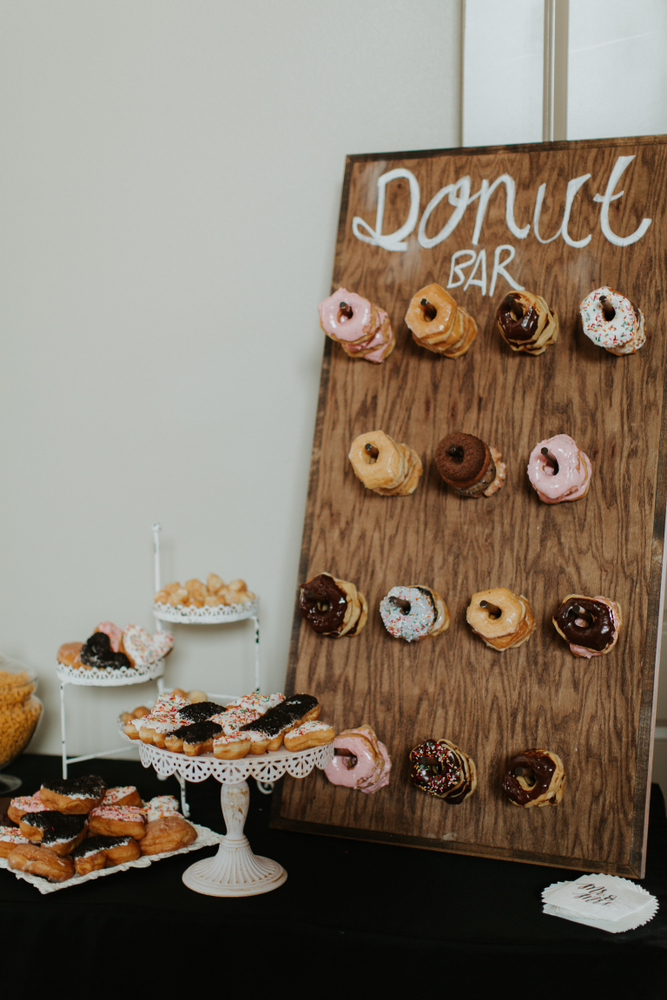 In addition to the bunting, streamers, and fun stuff, why not have a "Donut Wall" at your party?! Not only is it a great focal point for your party, but it's a great way to serve your donuts.
For more donut decor ideas, check out this post on donut decor: edible party displays!
Donut Party: Food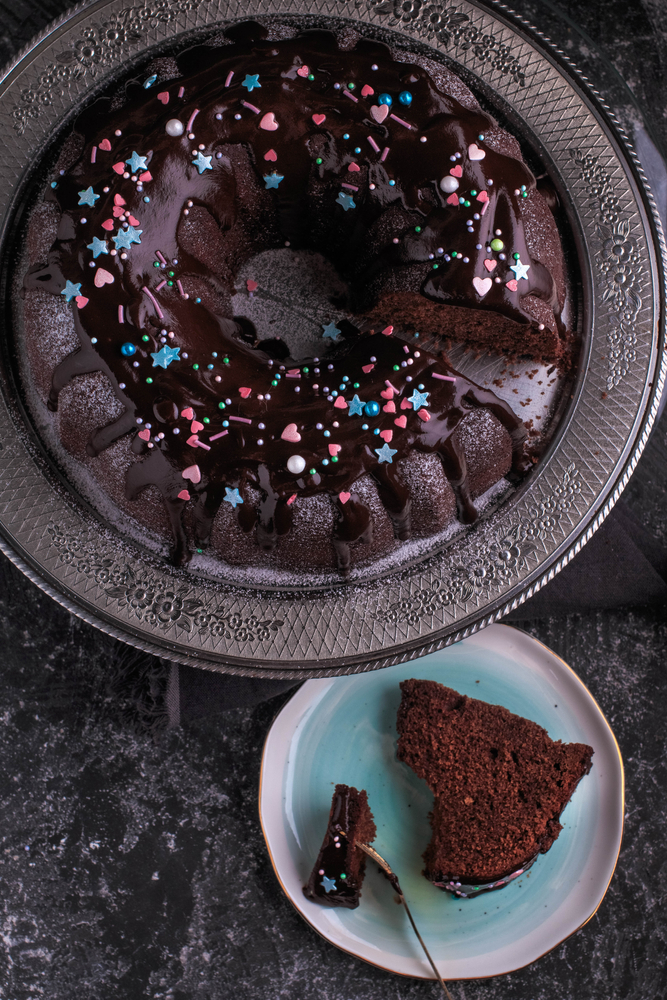 Yes, at a donut party you should serve donuts. However, this bundt cake "doughnut" is a brilliantly funny idea. I'm totally going to make one, just for kicks, as soon as I find my bundt cake pan.
To make your own donut cake, simply make your favorite cake batter. Then fill your bundt pan, but only halfway. Next, bake and finish with drippy frosting and sprinkles like these for a festive look.
Donut Party: Sips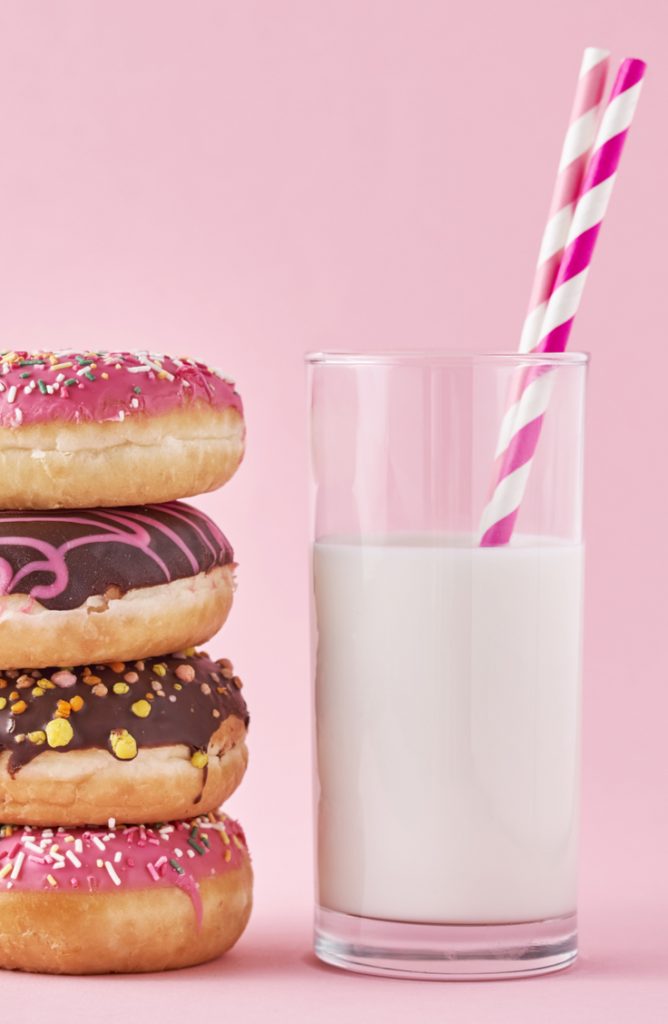 If you've got lots of sweets on the menu, you're going to need to balance it out with something mellow. What goes better with donuts than milk? Try putting it in a dispenser, serving it up in cute tumblers like these with stripy straws like these! A good alternative to milk would be orange juice or Italian sodas.
Donut Party: Games
We've covered decor, food, and drinks, but we still need some games! Here's a simple one: ring toss. Whoa -wait! DONUT ring toss!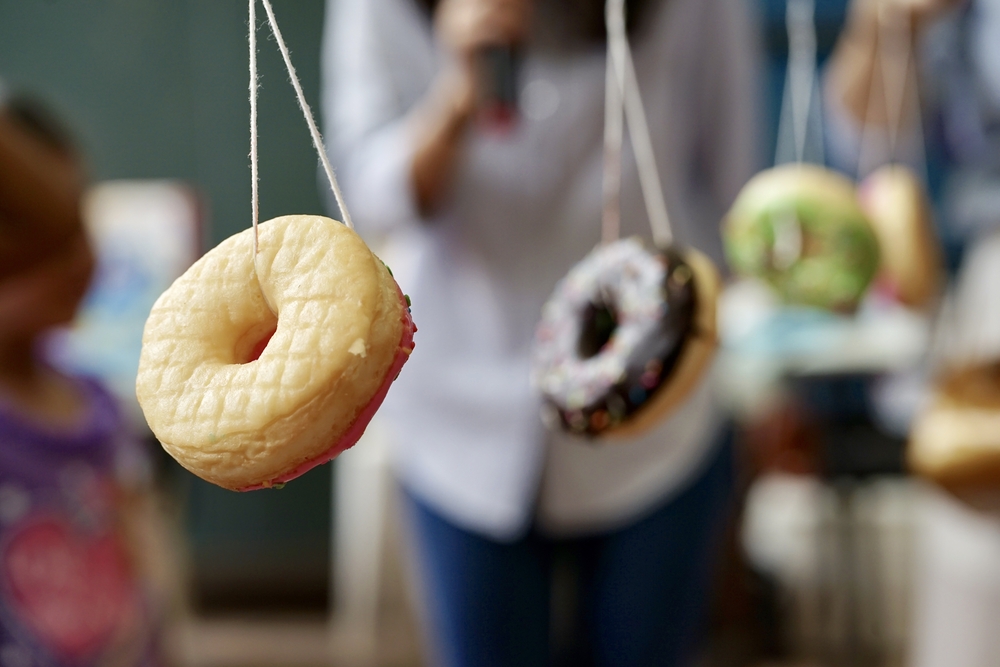 Start by decorating some cardboard rings to look like our favorite sticky dessert, and have everyone toss them into various point zones. When that gets old, turn those donuts into frisbees and have some more fun!
Just like we couldn't have a donut party without actually serving donuts, you can't possibly have one without including the old "Donut on a String" game. It's a classic for a reason! Start by stringing up the donuts using twine. Or you could have someone hold them strung from the end of a wooden pole. Last, set a timer and see who can eat their donut the fastest (hands-free, of course).
Donut Party: Favors
Before your guests leave your party, make sure to give them something to remember the evening with. You could send them home with one of these darling plush pillows, silly socks, or an inflatable pool tube. Sending home the extra donuts is also not a bad idea, that way you don't end up eating them all!