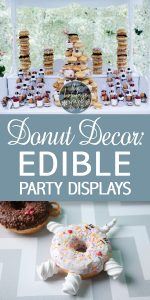 In my home, donuts are the holiest of foods. Haha, get it? 😉 Bad dad jokes aside, donuts make great party favors, treats, and displays. Why? Because you can get such a wide variety for a low cost, they are easy to get gluten free (which is a bonus), and they are cute!
My sister even had a donut door at her wedding. No joke. But you know what the best part was? It was so easy to refill, it was portable for the guests, and everyone loves a good donut. It was a great centerpiece at her wedding, and guests weren't left waiting for her to cut the cake in order to enjoy something sweet. It worked great for the help staff and the guests.
So, here are some amazing edible party displays paying homage to the holiest of desserts, the donut.
Have a donut wall! This is what my sister did and it was such a big win for everyone involved. My dad found an awesome reclaimed wood door that he drilled some acrylic posts into, and ta-da! But if you don't have mad skills like my dad, then pegboard works great. You can mix and match the types and colors for all kinds of awesome decor inspiration!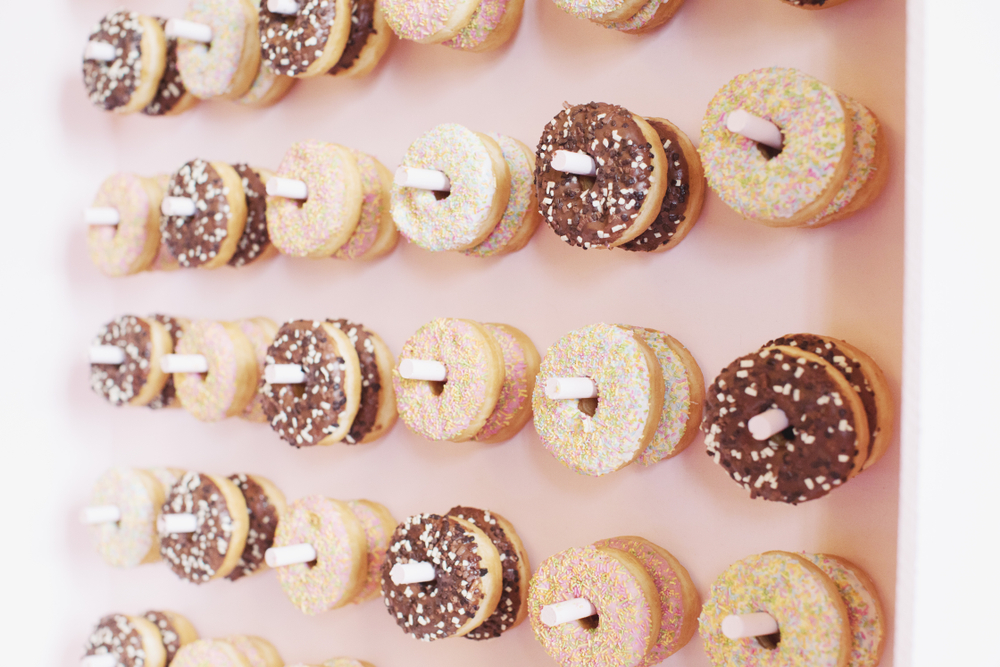 2. Donut Backdrops: Get creative! The best part about donuts is that they are light and they've got a handy hole in the middle, so they make great stacking buddies. Use them to create a dramatic backdrop like this one: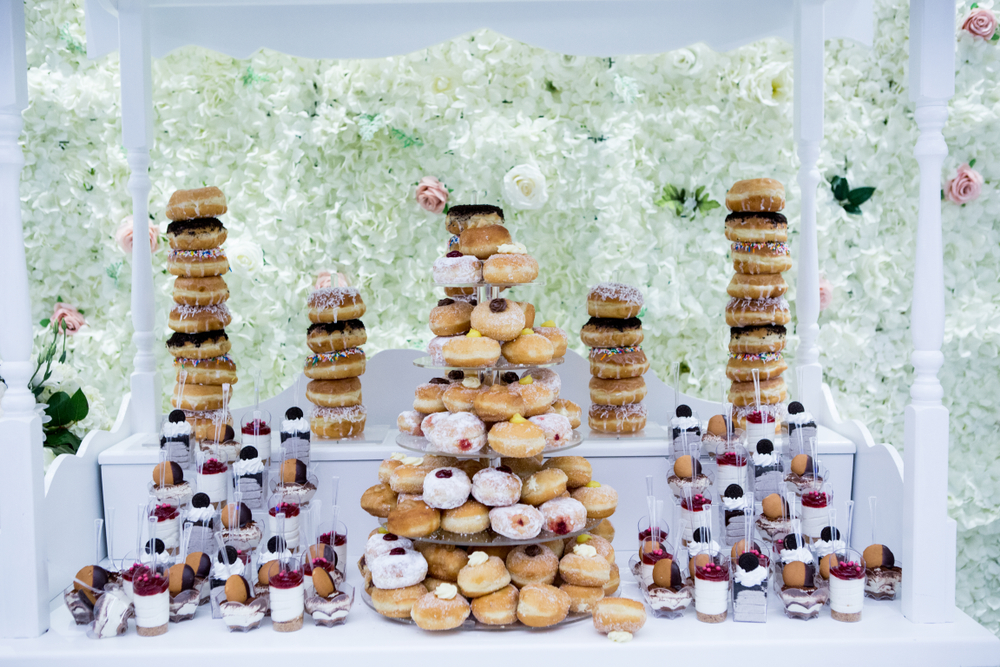 3. Dress up your Donut: Get creative! From Unicorns to letters, let your imagination fly. This is a great way to communicate a party theme or showcase your own deliciously crafty skills.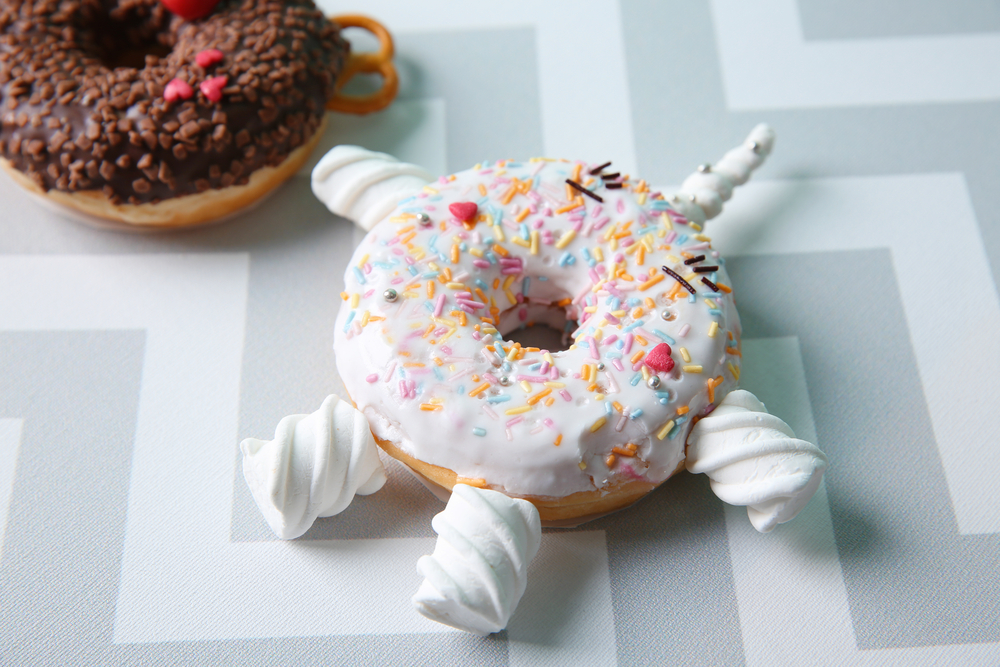 4. Get creative with your display! This is a fantastic way to set up your theme and roll with the environment. This display is a great combination of something really industrial with something girly and pink. It works. And it's tasty!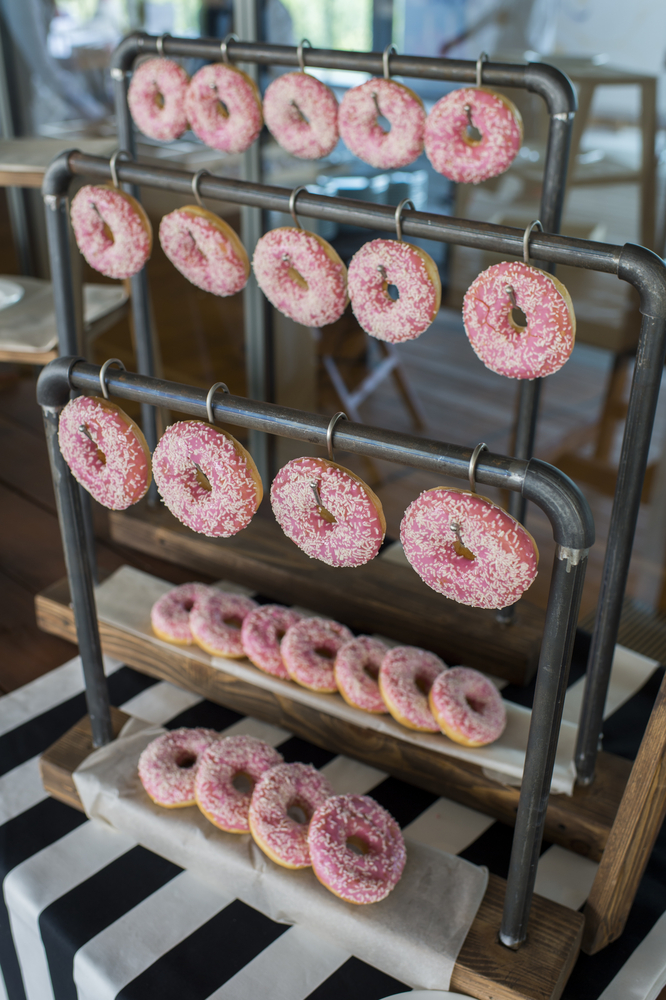 5. Donut Favors: If you're looking for a unique gift to send home with your guests, then look no further! Everyone will love getting a box of the donuts served at your event. It's a gift that they will treasure on the ride home!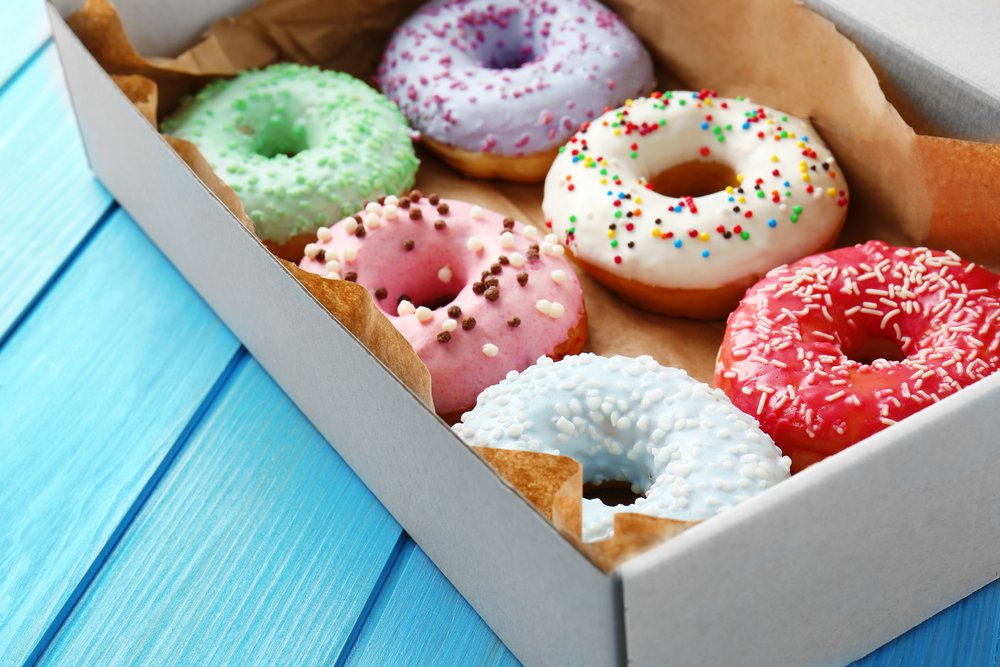 When all is said and done, donuts are definitely a versatile way to go for any party. They work as a dessert, as decor, and as take-home favors. If you want to take the donut madness a little further, check out Big Dot of Happiness's sweet decorations celebrating all things donut.