If you're prepping for an epic New Year's Eve party, then chances are you're going to be looking for some decorations. You can always go and buy decorations, but why not make your own? These DIY New Year's Eve decorations won't break the bank, but they could make your party.
DIY New Year's Eve Decorations to Celebrate the New Year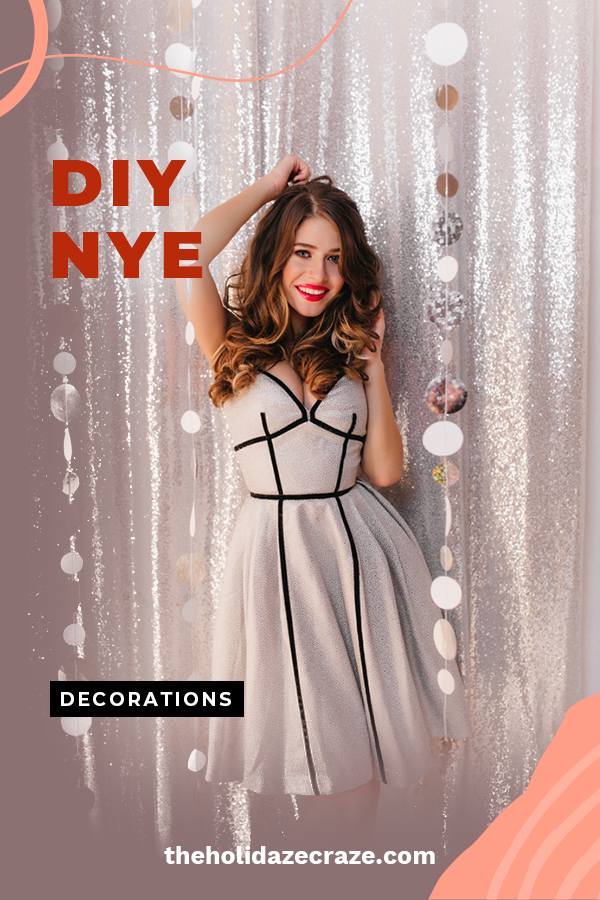 DIY NYE Decoration Idea 01: Countdown Balloons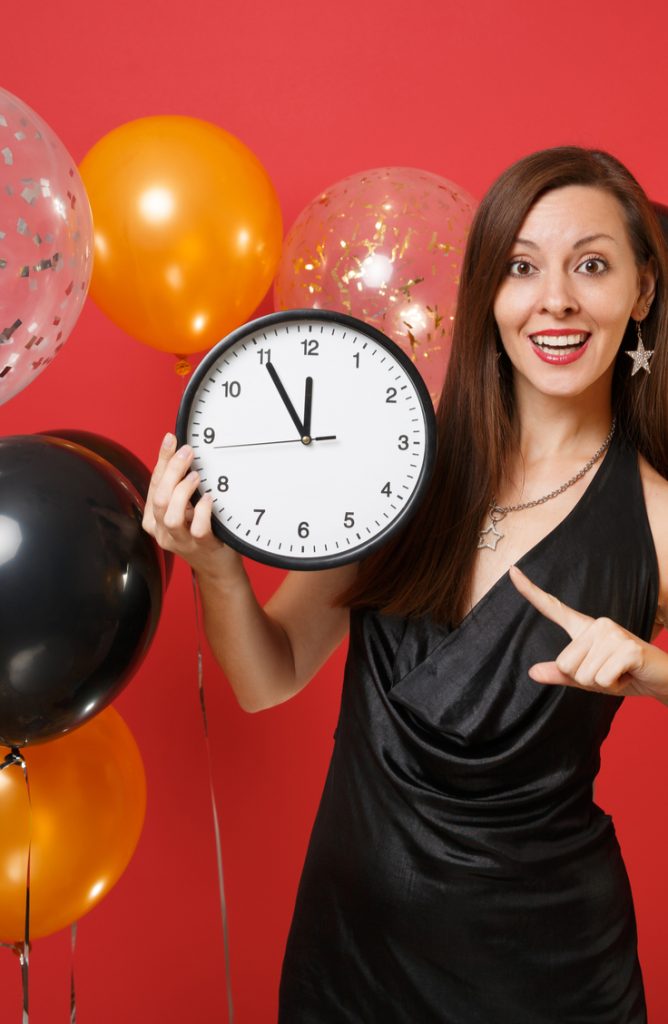 One of the trends sweeping the webs this year is a balloon countdown. The idea is super simple and cost effective: Grab 12 balloons and fill them with confetti and a fun challenge. Then each hour, on the hour, pop a balloon and let the fun begin! You can grab some pre-filled confetti balloons here. Then all you need to do is draw or tape a number on the front and you're in business!
DIY NYE Decoration 02: Sparkly Garlands
Garlands are NOT just for Christmas. They are a simple way to add a little bit of glitz to your party and they are super easy to put together. Whether you opt for a balloon arch or simple hanging garlands, they're great to add a little bit of sparkle to your party. You can cut circles, stars, or various shapes from glittery card stock like this. Then connect them together using fishing line (like this) and hang from your ceiling, doorways, or mantle. If you're looking for massive impact, try making your own balloon garland! You can get a kit here that you can assemble on your own.
DIY NYE Decoration 03: Photo Backdrop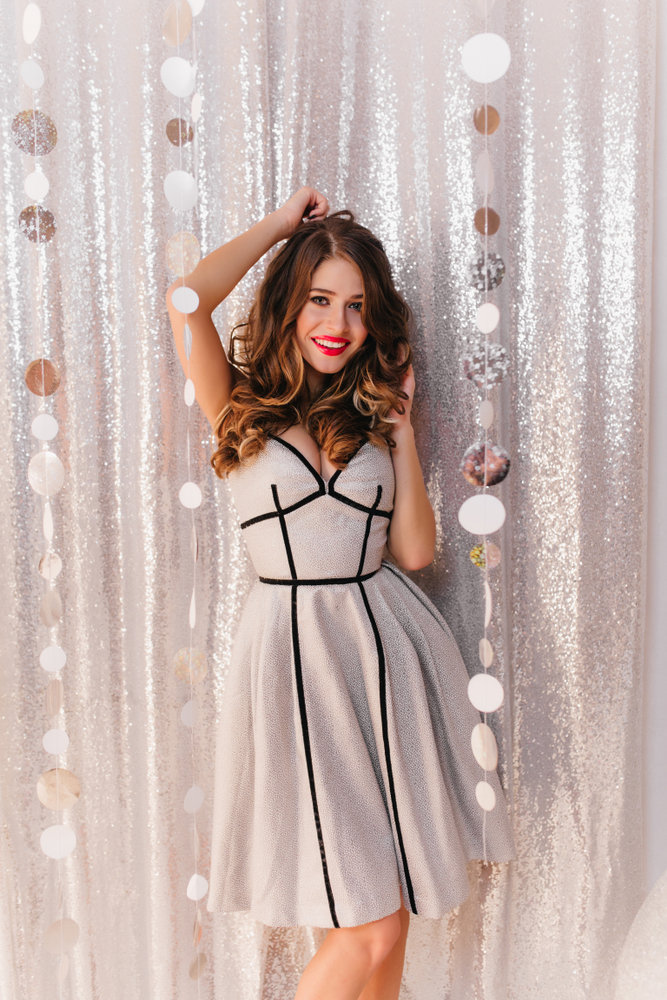 If you're having a party, then you really should have a place for guests to take photos! Put together a simple photo booth by hanging up a sparkly tablecloth like this one. Then add depth by hanging a couple of DIY garlands from DIY NYE Decoration 02 and you're set!
DIY NYE Decoration 04: Party Hats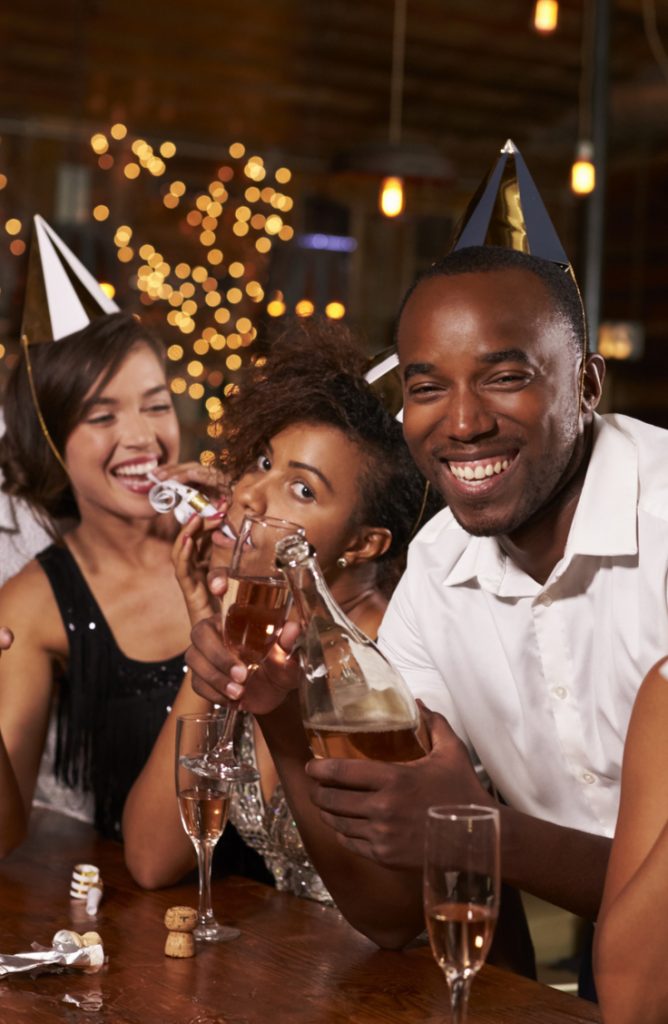 These are going to bring back the good ole days! If your friends are crafty, let them make their own hats (or hats for each other). If they aren't the crafty type, then make them ahead of time! You can make them with a stapler, card stock, scissors, elastic string, hole punch, and tinsel (if desired). Start by cutting out the cone in the desired shape. Then staple closed. Add tinsel along the bottom or at the top of the cone if desired and staple into place. Last, punch a hole on opposite sides of the hat and tie a length of elastic string between them. Ta da! Your very own party hats!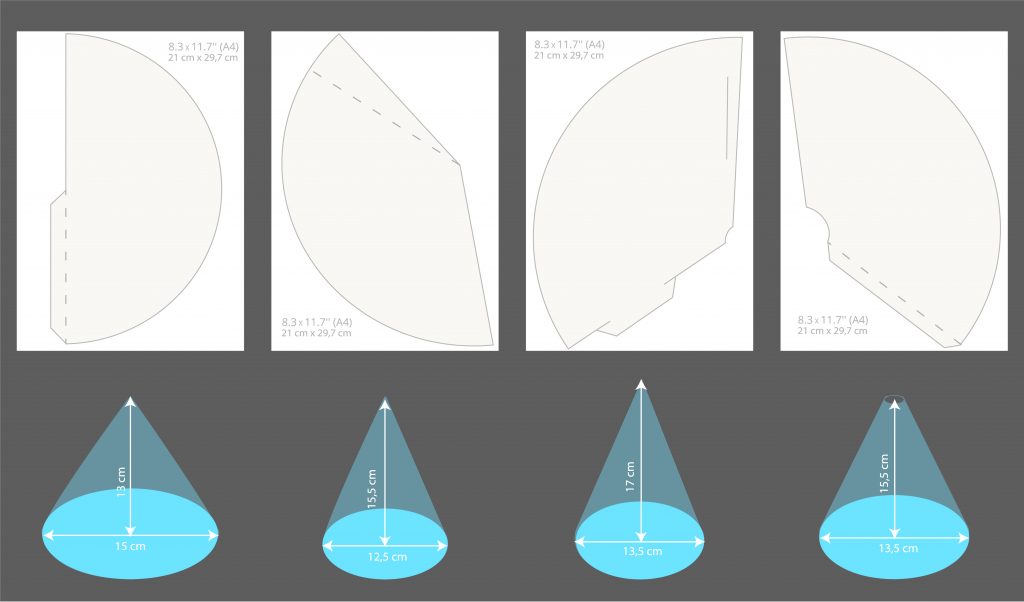 DIY NYE Decoration Idea 05: Luminaries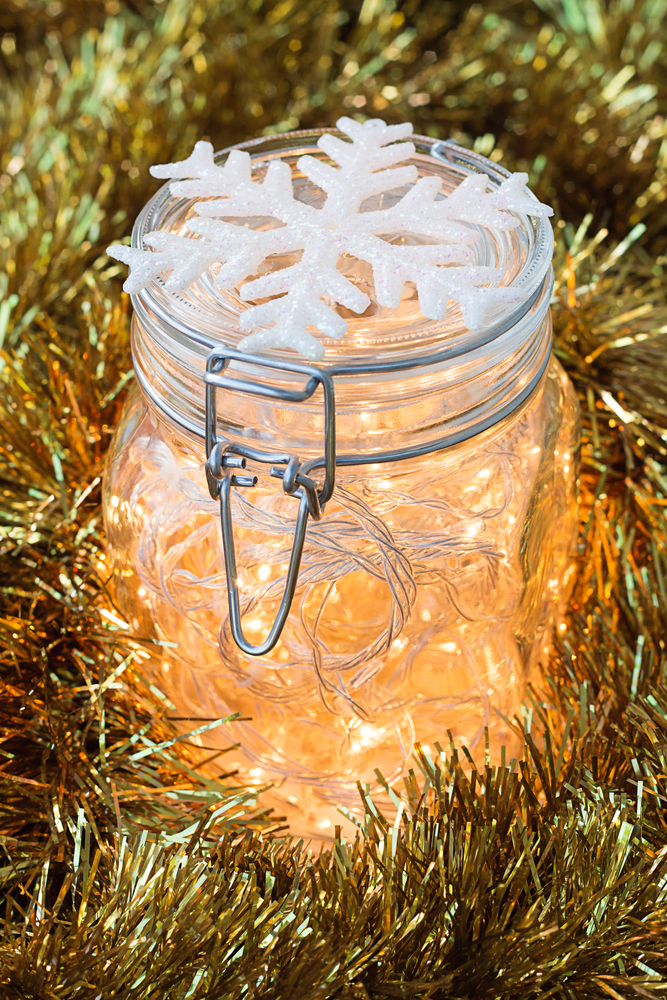 Lighting can make or break a party. If you're going for something soft, romantic, and enchanting, then luminaries are a must! Don't be afraid to think outside the plastic tea candle though. Creating luminaries with twinkle lights, tinsel, and mason jars is a great way to add some shimmer and shine to your part decor. Grab a pack of fairy lights, some glass jars, some glittery snow flakes, and some tinsel and you're ready to assemble. Place the luminaries around the common areas and turn off the overhead lights for added ambiance to your party.
Have fun partying out 2019 and welcoming in 2020!